BILBAO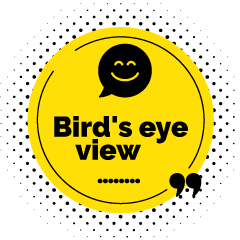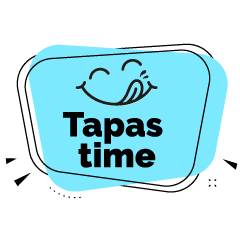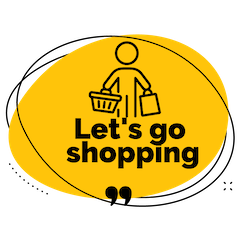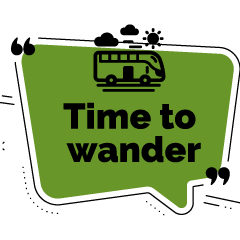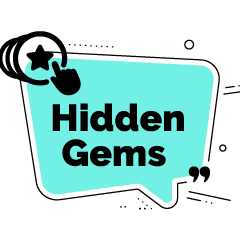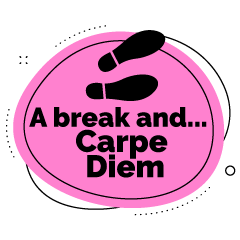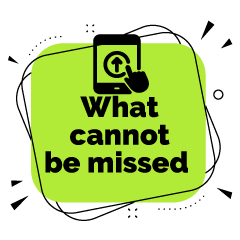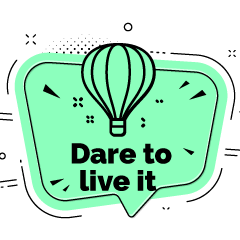 A HEIGHT BRIDGE!

Upon arrival in Bilbao, its power is perceived. With its sky almost always covered in a leaden gray, its character transports us in history through its industry, its streets, its estuary and its people. Bilbao is pure energy, strength, robustness; This city transmits safety, culture and beauty in all its corners, it is a strong, firm and elegant city. And what better than dominating the city from above!


The town of Bilbao is located in a valley surrounded by mountains that have incredible viewpoints, which give us a great bird´s-eye view, so there is no need to go to the outskirts to enjoy a good view, right in the financial center of Bilbao. Bilbao has a bridge so high that it offers one of the best views of the city and its exceptional estuary; that reminds us that with the running of its waters it is part of the development.


As a lookout over the Nervión estuary stands the Puente de La Salve, one of the footbridges that forms part of the wide range of bridges that Bilbao has. Inaugurated in 1972 to solve traffic problems, it was the first cable-stayed bridge in Spain.



Its initial name was Puente de los Príncipes, but soon it began to be popularly known as the Puente de La Salve, a beautiful name that ended up being the official one. The reason for this peculiar name is due to its proximity to the Plaza de La Salve; This square is historically known for being the place where the wives of the sailors prayed save the Virgin of Begoña, so that she would protect her husbands and bring them safe and sound to her arms. More beautiful, impossible!


This bridge emerges from the outskirts of the Guggenheim Museum, located on the left bank of the estuary, and rises until it reaches the other side, where elevators and stairs communicate with the right bank. At its highest point, the bridge offers a great and different view of the complex geometry of the Guggenheim Museum, which opens like a flower on the banks of the estuary.


We can consider the La Salve Bridge as one more piece of the Guggenheim monumental complex, since the museum passes under its structure and one of its ends has a tower that connects the bridge and the museum. In addition, to aesthetically integrate the Bridge within the modern complex, the walkway has a gigantic scarlet portico called "The Red Arch" whose curvilinear shapes make the bridge part of the monumental enclave. It is spectacular!


The iconic La Salve Bridge has a height of 23 meters above the estuary, which allows the passage of all kinds of boats, and at the time of its construction it was common for deep-draft boats to arrive through the estuary to the Old Town. We must add that currently its height and its wonderful location are responsible for the fact that this footbridge is annually the scene of a famous world championship of jumps into the estuary. It´s quite a show!


La Salve Bridge


48009 - Bilbao


PINCHOS… OR PINTXOS.

Bilbao is the capital of one of the three provinces that make up the Basque Country, a land famous worldwide for its exquisite cuisine, and Basque cuisine is rich in many aspects... Rich in flavour, rich in ingredients, rich in quality, rich in tradition and, above all, rich in variety, here we will find authentic works of art of gastronomy.


Precisely because of its copious plurality, it is impossible to capture all the benefits of Basque gastronomy in a few lines. There are so many "typical dishes" that the Basque Country has, that listing them is an almost infinite task. The dishes are mostly based on fish and vegetables with traditional recipes that have been passed from generation to generation to reach our days, keeping the flavor of yesteryear intact. Cod with pil pil sauce, marmitako, porrusalda, kokotxas in green sauce, piperradas... It´s non-stop! Great ingredients, great recipes, and great hands. Thats the secret!


But Basque cuisine has two great protagonists that we want to present to you so that you can make the most of your visit to Bilbao. It is not understood to be in the Basque Country without tasting the excellence of the two stars of its gastronomy. We are talking about pintxos and txakoli. Let´s know more about them!


The vast majority of Basque bars have an appeal that makes them irresistible and that captivates us, at the bar of the establishments you can see trays full of pintxos, those individual portions that reflect miniature gastronomic works of art. The truth is that due to its great variety it is difficult to give a more specific definition, since there are a thousand types. There are hot ones, there are cold ones, there are those that go over
a slice of bread or on a plate, there are vegetables, tortillas, meat, fish or seafood, there are very traditional ones and there are so innovative that even Basques themselves have to ask the waiter "what´s in it? "… And the fact is that a pintxos bar is quite a show that you have to see and try!


They are called pintxos because, until relatively recently, each unit came "punctured" with a toothpick that was used for later counting when paying, since it was the customer who took the pintxo directly from the bar... Currently, the pintxos no longer have a toothpick, and although they are still displayed on the bar, they are protected under displays and you have to ask the waiter for them. But what has not changed is its quality, its variety, its flavor, its tradition, and of course, its beauty!


And now it´s time to talk about the second protagonist... the txakoli! There is no pintxo that cannot be accompanied by this Basque wine. Light, acidic and refreshing, this white wine is the perfect complement for our pintxos session. Made with native grapes, txakoli gives the palate an unexpected spark that gives life to those who taste it. A freshness that floods our sense of taste and enhances the flavor of the pintxos. Its light fruity flavor is fortified when served very cold. Txakoli is the spark of pintxos!



THE GRAND VIA OF BILBAO... PURA VIDA!

Undoubtedly, the main artery of Bilbao, through which its greatest flow of sap circulates, is its Gran Vía. Precisely this important street bears the name of the founder of Bilbao, of the person to whom this town owes its birth more than seven centuries. The street with the most life both in its shops and in its full name: Gran Vía de Don Diego López de Haro. Great Way for friends...


Don Diego López V de Haro, Lord of Vizcaya and great-grandson of King Alfonso IX of León, was a wealthy nobleman who founded the town of Bilbao in the year 1300, granting a series of privileges, a mercantile port and a town to a humble and primitive fishing village. As a tribute to its founder, the town decided to baptize with his name the main avenue of the project that would widen Bilbao following plans designed in the 19th century.


The Gran Vía completely crosses the Ensanche de Bilbao, an area that began to be built at the end of the 19th century to accommodate the increasingly growing population of Bilbao. When the "original" Bilbao began to outgrow, the expansion was carried to the other side of the estuary, giving rise to an elegant and orderly neighborhood, based on long parallel streets and which currently forms the financial and commercial center of the Biscayan capital. . The Gran Vía is its main road…. kilometer and a half of pure life!


The Gran Vía begins at the Plaza Circular, presided over by a tall statue of the founder of Bilbao, who welcomes us to his elegant street. In this square is the Abando train station, which welcomes travelers with an imposing iron vault. Do not miss it!


After visiting the iconic station, we can start touring the Gran Vía. A whole feast of banks, offices, bars, cafes and of course, shops! The most important clothing and accessory firms meet on this important avenue, including a Corte Inglés. Both on Gran Vía and in its elegant adjacent streets you can make all kinds of purchases, from fashion to decoration items, through all kinds of accessories, such as footwear, jewelry, opticians... Gran Vía even has its own "Golden Mile". " in which the most luxurious firms have a presence.


But the Gran Vía is not just about shopping, the mere fact of going through it is a pleasure in itself! Its very wide sidewalks, its pedestrian areas and the elegance of the buildings that make it up make your journey a luxury. And it is that this avenue is a "non-stop" of palatial houses and impressive baroque, modernist, and even classic buildings, such as the BBVA Bank, which with its colossal columns takes us back to ancient Greece. And in the middle of the Gran Vía lies the elliptical and beautiful Plaza Moyua, the true heart of the Ensanche.


Enjoy the commercial and architectural paradise of Bilbao´s Gran Vía. The living image of the bourgeoisie!


Gran Via of Don Diego López de Haro


48001 – Bilbao


I WANT TWO PHOTOS! THE GUARDIANS OF THE GUGGENHEIM

Such is the splendor and relevance of the Guggenheim Museum that it needs, not one, but two permanent guards! Two battle-hardened guardians who constantly guard it, these fierce lookouts watch over its safety day and night... And both are as beautiful as they are curious, therefore, they deserve to be photographed!


Let´s start with the most relentless and ferocious... A gigantic dog that protects the entrance of the museum, this imposing puppy with its 12 meters of height and its 16 tons of weight, is adorable... When you see it up close, surprise! But he is a flowery Scottish pup! This is Puppy, a West Highland White Terrier pup, who has nothing white because he is multicolored... and this steel puppy is completely covered in flowers! Despite its enormous size, it is so tender that it allows itself to be photographed with great pleasure. He even poses like a real influencer!


Our Puppy was designed by Jeff Koons, in 1992, and since 1997 he has accompanied us at the entrance of the Guggenheim, an iconic postcard of Bilbao, he is a living sculpture, his flowers are the representation of classic European gardens. At first this sculpture covered in flowers was a temporary exhibition, but…. We liked it so much that it has become permanent and it is also a fascinating guardian.


Let´s go meet the next guard at the Guggenheim Museum and see if he is as relentless as they say... It is rumored that a huge predator lives in the back of the museum that can be lethal... Who dares to check it out! We skirt the spectacular building until we reach the estuary and suddenly, before us, an overwhelming image makes us shudder... A colossal 10-meter-high spider watches over the museum on the estuary promenade! We approach it cautiously and we verify that, docilely, it lets us browse between its fine legs and observe the chilling figure of it. That´s when we discover her bulging abdomen... she´s going to be a mother! Proud of her state, an allegory to mothers, so protective and so fragile, but at the same time powerful. Mom lets us photograph her and we see that this super spider is as tame as Puppy… What a pair of guardians, of course…!


Puppy


Abandoibarra Etorbidea 2


48009 - Bilbao


Mom


Ingelesen Landako Kaia 2


48009 – Bilbao


THE ALWAYS SURPRISING ALHÓNDIGA

Our next treasure to visit is also in the Ensanche area. It is a modern and multifunctional place that has become in recent years one of the most emblematic points of Bilbao. A different place with a very special name… We are talking about the Alhóndiga de Bilbao, a space where everything is possible.


La Alhóndiga is a community center for leisure and culture that is located inside a building whose classic façade conceals, with great dissimulation, an entire ultra-modern world inside. It is really amazing!


The building that houses this current cultural center dates from the beginning of the 20th century. It is a huge construction that occupies an entire block and was built following the guidelines established in the Ensanche design plans, and is also one of the first public buildings in Bilbao built in reinforced concrete. And it is that this block was novel since its construction!


Its original purpose was to house a huge wine warehouse, a function it fulfilled for decades... until it ended up being closed over time. For a long time it remained closed until at the end of the 20th century different plans arose to give it a new life. Among the different ideas, the one that made it resurface was the proposal to convert the building into a multipurpose cultural center, a project that came to light in 2010 under the name of Alhóndiga de Bilbao.


Since its inauguration, this leisure space has been a great plan for the people of Bilbao and for the visitors of the town, both for its multiple cultural activities and for its configuration. Its innovative interior is one of its main attractions, and contrasts sharply with its classic façade, which practically maintains its original monumentality. Instead, its modern interior is full of surprises!


The prestigious French industrial designer Philippe Starck was in charge of projecting the internal configuration of the building. Its surprising design is that inside it houses three gigantic brick cubes almost suspended in the air and supported only by pillars. In total there are 43 columns and each one has a different design!


This community center offers us multiple spaces, movie theaters, a gym, libraries, shops, a cafeteria and a wonderful terrace on its roof ideal to enjoy the fresh air. But the most surprising thing is undoubtedly its swimming pool at the top... with a glass floor that allows us to see the swimmers from the atrium if we look up! In addition, the space provides a varied cultural program full of activities, such as art exhibitions or music festivals.


This modern cultural center is currently one of the most visited places in Bilbao and is a relevant meeting point. Since 2015 its official name has been Centro Azkuna, in memory of Iñaki Azkuna, the much-loved mayor of Bilbao and a great promoter of the project. However, the name of Alhóndiga will always be present in this old wine warehouse transformed today into a surprising leisure space. Do not miss it!


Azkuna Zentroa / Azkuna Center / Alhóndiga de Bilbao


Arriquibar Plaza 4


48010 – Bilbao


ESKERRIK ASKO, LAGUNAK!

As we have already seen, Bilbao belongs to the Basque Country, a Spanish autonomous community with a long history behind it, with its own identity and owner of a beautiful language: Euskera or Basque. A beautiful language almost as old as humanity itself and whose origins are unknown. Although there are many theories that try to explain its cradle, none of them is completely certain, and this has made Basque the object of interest of thousands of linguists throughout the world. Despite everything, its origin is a mystery!


Basque has no linguistic relationship with any other language. It does not come from Latin, as is the case with Spanish or French, which are the languages geographically closest to the Basque Country. It is one of the few languages considered non-Indo-European… and the only one that is still alive in Western Europe!


All this means that Basque is considered one of the most difficult languages in the world to learn, since neither its lexicon nor its grammatical structures are related to other languages that we know.


That said, we are going to propose a challenge… Learn a few words in Basque! They dare...? This way they will be able to put them into practice during their visit to Bilbao. To encourage them to accept the challenge, we will tell them that in the Basque Country everyone speaks Spanish as well as Basque, so if they do not remember something they have learned, there is no problem.


Let´s learn the most used expressions:


- Kaixo: it´s Hello!


- Egunon: it´s Good morning!


- Agur: it´s Goodbye!


- Eskerrik asko: en Thank you very much!


- Barkatu: it´s sorry!


With these basic phrases we can now greet, say goodbye, apologize and say thank you in Basque. It hasn´t been that long, has it?


Our "mandatory course" in Basque ends here, but to demonstrate the beauty of this language, we are going to talk about other Basque words whose meaning goes beyond the letters and speaks to us of a language full of love and respect. And it is that the composition of the words says a lot about a language and its people…


In Basque, the word for heart is bihotz, which means "two sounds". Grandmother is amona, that is, "good mother", and grandfather is aitona, which is "good father". For the Basques, the moon is ilargi, which means "light of the dead"... And a very beautiful one, to give birth is called erditu, which means "to divide in half". Finally, a word that says a lot about the past of this mythological land: witch is called sorgin, which means "creator".


We will still not know for sure the origin of Basque, but after knowing these Basque words it has become clear to us that Basque shows great respect for family and nature.


Eskerrik asko, lagunak!


Many thanks friends!


THE BEST MARKET IN THE WORLD!

Precisely very close to Las Sietes Calles is the most important gastronomic sanctuary of the town of Bilbao. Next to the Nervión estuary, the famous Mercado de la Ribera awaits us. Such is the relevance of this food market that it is the second most visited building in Bilbao after the Guggenheim Museum! And it is that this place can be considered "the origin of everything". The excellent ingredients that make up Bilbao´s wonderful cuisine come from this square. Here the gastronomy of the town is born!


The building that houses this iconic market is a jewel in itself. In the shape of a giant and beautiful ship moored on the banks of the estuary, the Mercado de la Ribera was inaugurated in 1929 under a rationalist style, so prevalent at the time. For its construction, this location was chosen in the Ribera, a space that since the fourteenth century housed the mercantile life of the town. For almost 100 years, this market has maintained its initial iconic image intact, being a tremendously emblematic place that goes far beyond a neighborhood market. The Mercado de la Ribera is quite a symbol! Locals and foreigners alike visit it daily and enjoy its traditional atmosphere.


The market has an area of about 10,000 m2 in which there is room for more than 50 food stalls, whose merchants offer all kinds of high-quality products: fruit, vegetables, meat, fish, seafood, cheese... On the second floor, the market allocates an area for stalls that offer "farmhouse products", in which the landlords themselves directly sell the goods that they themselves grow on their land. From farmhouse to table!


Since 2015, the market has a large interior catering area, its "gastrobars" offer Gourmet products and as a bonus, a terrace with privileged views. From the market, the essence of a town is known, its day-to-day life is lived, from the traditional to the contemporary.


In addition to all these wonders, the Mercado de la Ribera keeps a secret inside, something that makes this food market different from the rest of the markets in the world... a cooking school for amateurs! And it is that the prestigious Higher School of Hospitality of Bilbao teaches on the second floor of the market light gastronomic courses aimed at "kitchens" and anyone who wants to improve their culinary arts. The courses last only a few hours and there are many styles: from how to learn to cut vegetables properly, to monothematic courses on a specific product, such as bread. A huge hit with locals and tourists alike!


Riverside Market


Erribera Kalea s/n


48005 – Bilbao


A DELICIOUS ROUTE THROUGH THE ORIGINS OF BILBAO

Traveling friends, we are going on a historical-gastronomic tour of Bilbao! Being in the Basque Country, there is no better plan than to visit the area where the best culinary temples of the city of Bilbao await us, bars in which our five senses will make us reach unsuspected heights of pleasure. Absolutely everything we are going to see, smell, hear, touch and taste during this walk will be a real delight! In passing, we will take advantage of this route to delve into the origins of Bilbao. So let´s start!


The origin of the city, what we call the old town, is called the seven streets. The town was founded in the year 1300 on three of these streets and during the 14th and 15th centuries the other four emerged, forming a total of seven parallel streets that begin in the Ribera del Nervión and end in the interior. of the Old Town. The three central streets lead to the Cathedral of Bilbao, a Gothic jewel begun in the 14th century and consecrated to the Apostle Santiago, patron saint of the town. Around this medieval complex, over the centuries, the Casco Viejo was built, always trying to follow the same architectural style of the original Seven Streets.


During this route we suggest you walk through these seven pedestrian streets full of life, shops, neighbors, visitors, pastry shops and of course, beautiful bars that await you with their bars full of pintxos. So that you know what the Seven Streets are, we will quote their names from east to west, starting with the three oldest: Goienkale, Artekale, Tendería, Belostikale, Carnicería Vieja, Barrenkale and Barrenkale Barrena.


The Seven Streets represent an authentic historical luxury, since they exactly follow the medieval layout of the city, they are the same roads that were traveled by the people of Bilbao seven centuries ago. And it is that there are very few European cities that still preserve their primitive streets without these having undergone important transformations!


What will we find in this centenary area? The existing trade in Las Siete Calles is rather traditional and local. Its stores have nothing to do with the big franchises, so the purchases made here are more original and particular, including clothing stores, accessories and crafts. We will also find gastronomic shops, such as delicatessen shops, wine bars or the ancient Bilbao cod shops. And don´t forget to try the famous "carolinas" in a pastry shop, typical Bilbao sweets, a puff pastry tartlet crowned with a cone of meringue.


The Seven Streets of Bilbao and their particular names (Goienkale, Artekale, Tendería, Belostikale, Carnicería Vieja, Barrenkale and Barrenkale Barrena)


48005- Bilbao



Approximate duration of the tour: 45 minutes


AN ARTISTIC HAVEN OF PEACE...

Very close to the Iberdrola Tower, the perfect place awaits us for our well-deserved rest. A large municipal park with beautiful gardens where we can take a romantic walk surrounded by its delicate and well-kept surroundings. It is Doña Casilda Park, an elegant orchard named after a distinguished lady. Let´s go through this haven of peace, an authentic oasis that invites culture and that is also a true lung for the town of Bilbao.


The name of this park is a tribute to Casilda Margarita de Iturrizar y Urquijo, a lady from Bilbao´s high society in the 19th century and the widow of Tomás Epalza, one of the founders of Banco de Bilbao. Possessor of a great fortune, Doña Casilda dedicated a lot of effort and money to help the most disadvantaged, and she also donated to the town of Bilbao the land on which the park that bears her name stands. A generous benefactor!


Doña Casilda Park is a quiet romantic paradise full of leafy trees that oxygenate the heart of the city. This large botanical garden was inaugurated in 1920 under a marked English style that still remains. It has different areas, such as wide esplanades with manicured lawns, promenades with cozy benches that invite you to sit down for a while to read or rest, or a relaxing pond where peacocks, ducks and swans coexist and which has two emerging water jets at source mode. It is precisely this beautiful pond that is the reason why all Bilbao residents refer to this garden as "El Parque de los Patos".


Another of the beautiful elements that make up this park is an elegant pergola with an oval rose garden that embraces an elegant ornamental fountain. Playgrounds and sports areas complement this wonderful urban Eden that is hard to leave. But the surprises of these gardens do not end here...


And it is that Doña Casilda Park hosts one of the greatest cultural treasures of the city. Within its gardens is the prized Museum of Fine Arts of Bilbao! This important cultural temple is based in a neoclassical stone and red brick building inaugurated in 1945, which was built when its original headquarters were destroyed during the Civil War. Already in the 21st century, this building underwent important reforms and extensions that resulted in the serene architectural jewel that currently rests inside the park.


Due to its great breadth and its extensive chronological trajectory, the Bilbao Fine Arts Museum is one of the most relevant in Spain. It brings together a powerful permanent collection made up of more than 10,000 works of art distributed in different sections, covering ancient, modern, contemporary and Basque art. Works by Ribera, Murillo, El Greco, Zurbarán, Goya, Van Dyck, Dürer or Rembrandt make up a perennial collection of paintings, sculptures and works on paper.


A universe of art in a botanical cosmos. This is the Museum of Fine Arts in Doña Casilda Park!


Casilda Iturrizar Park (Doña Casilda Park)


48011 - Bilbao


Bilbao Fine Arts Museum


Square 2 Museum


48009 – Bilbao