AARHUS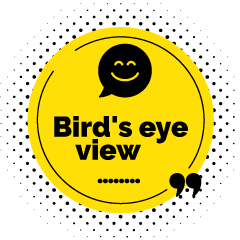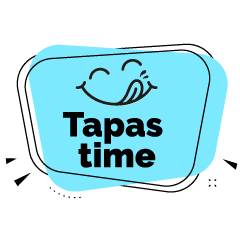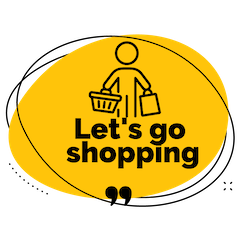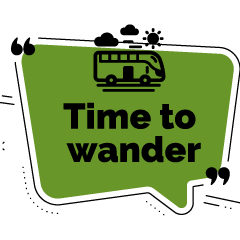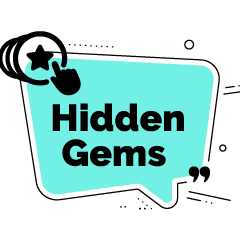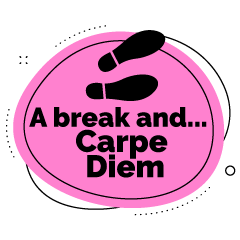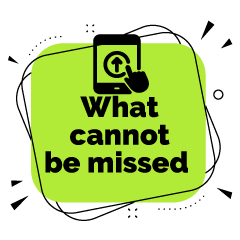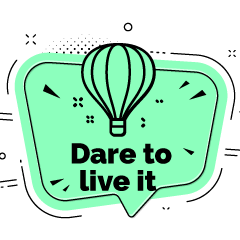 A CLOCK WITH MANY VIEWS


The city hall of Aarhus is one of the essential places in the visit to the city.
Even more so if you want to contemplate from above the big city and the bay of Aarhus.
At first, this town hall was designed without the great clock tower. However, when the design was exposed to the people in 1938, they opposed its construction, as they wanted a clock tower in the building. Finally it was, since the clock tower was added later.
Today the town hall is one of many examples of modern Scandinavian architecture.
With its great 60-meter high tower, its 6 balconies, 2 clocks and 42 bells, it presides over the centre of the city. As if it were a lighthouse for urban navigators, it is visible from practically all spots of the city.


It is worth a visit, as the cold concrete and Norwegian marble exterior contrasts with the warm wooden interior.


It is also considered a masterpiece of Danish functionalism. Arne Jacobsen, considered one of the masters of modern architecture, designed it. It is not for all tastes ... many people love it and many others are horrified, which is why it is a must!


What do you think?


What surely no one will be horrified about is the spectacular view from the tower. Its clock has a diameter of no less than 7 meters, and from there you can admire the entire city, the bay, the port and much of the Jutland peninsula.


In addition to this spectacular view, be sure to take a walk through the garden of the town hall, with large magnolia trees, linden trees, rhododendrons...


Raadhuspladsen, 2
FROM THE HEART OF THE CITY TO YOUR STOMACH


If you want to take a break and have a bite to eat between visits, you cannot miss one of the gastronomic temples of the city.
Very close, but somewhat hidden from the pedestrian street, is the Food Market Aarhus.
It is a true paradise of fast, traditional, fusion, international and street food right in the heart of the city.


Its entrance will not attract your attention, as it is a large old building in which 'Street Food Market' can be read on a black and white sign.


A place in which everything is carefully designed so that the visitor feels in a cosy and pleasant atmosphere. The indirect lights, the seats, the tables, the different services it offers and even the different types of restaurants and bars ... all designed to make this market one of the favourite places to take a break and fill your stomach.


It is also a good place to try the famous Danish drinks par excellence, such as Aquavit or Tuborg beer.


It has a large interior area full of long tables, where it is normal to share a table and bench and thus interact with other people. You can also stay outside, always with heaters and blankets for the winter.


This market was built on the occasion of the city´s nomination as a gastronomic region in 2017, on a former bus parking lot.


In short, incredible food at reasonable prices and always from a sustainable point of view.


Both healthy and sustainable cooking, as well as enjoying with friends, whether at home or somewhere, are part of what they call "hygge". This word is the secret of Danish happiness, much easier to experience than to explain.


Ny Banegaardsgade 46
A VERY USUAL RED


In addition to sightseeing, we will of course have time for shopping. Considered "the largest small city in the world", Aarhus is full of the qualities of a welcoming city, with havens of peace and above all a lot of culture.


When it comes to shopping, we cannot miss one of the most famous streets in the city, Stroeget, which runs from the cathedral to the train station.
It is a long pedestrian street full of shops of all kinds. Not only shops, but also department stores, cafes and restaurants.


But, among so many offers, what are we looking for?
Most of the Souvenirs such as keychains, magnets, postcards etc., are made in China.
Since we are looking for something more original, let´s go for a Danish mailbox.


What´s so special about it?
In addition to being a registered trademark, it will attract our attention due to its intense red colour and its rounded shape at the top.


The design has been updated several times over the years. The curved shape of the upper part dates from the early 1860s, while the lower half was added in 1876.
Mailbox measurements are also standard, although they have been increased and decreased to accommodate the amount of mail throughout history. That is why at first they were small and, little by little, they increased in size. With the advent of technologies, they have seen their size reduced again.


Usually those sold as souvenirs, made of plastic or brass, are turned into moneyboxes, to please young and old.
Many of them even have a text underneath that says, "saving for my trip to Denmark"


So, let´s look for street furniture to put in our suitcase and then let´s fill our mailbox to return to this beautiful country.
BLOG PHOTOS


It is well known that Aarhus is an "old" city, so much so that it is recognized as the first Viking settlement, back in 900 AD. For this reason, it is considered one of the oldest cities in Scandinavia.
But it is also an ultramodern city, in which modernism is perfectly combined with tradition, respecting the origins and history of the city.


There is a corner that still preserves all the charm of tradition ... Mollestien Street.
If you are looking for a photo in one of the most beautiful places in the city of Aarhus, Mollestien Street is the ideal place.


This street, dating from the 18th century, is one of the most photographed in the city.
A tiny, cobbled street with low, colourful houses beautifully adorned with half-timbered wood and characteristic red tile roofs with small dormers.
Each and every one of the houses well cared for and adorned with many flowers and plants.
Go with your camera in hand, because you won´t stop taking photos everywhere! An idyllic place will delight photographers and instagrammers of all ages.
Do not forget to have a coffee on one of its cosy terraces, or simply enjoy the moment.
So, let yourself fall in love with the more "hygge" style, which is a Danish term that defines the feeling of cosiness, togetherness, relaxation, well-being...


It will not be difficult for you to find it, and it is only seven minutes from the famous cathedral square.


Mollestien Street.
A LONG LIFE


You´ve probably never heard about JACOBSEN DRAKENBERG. In fact, he was not someone special, nor was he a great writer, nor singer-songwriter, not even history has picked him up as someone important. However, he actually holds the title of the oldest person in Denmark.


The legend of Drakenberg has been a mystery for many years, as it is said that he lived for about 146 years.
He was a simple sailor who fought for three periods against the Swedes, was captured by pirates and worked for years as a slave for various owners in the Mediterranean before returning and dying in Denmark.


He became the favorited of the aristocracy, as they enjoyed listening to him tell their stories. So much so, that King Christian VI himself summoned him to court and awarded him a title in gratitude for his services during no less than three reigns.


When he was 134 years old, he moved to live in Fiskergade 82
After his death, it was mummified and placed for several years in one of the rooms of Aarhus Cathedral.
It was customary for visitors to pluck the white hairs from his beard, as a symbol of good luck.
Nevertheless, this custom would stop when Queen Caroline Amalie visited the cathedral in 1840 and had him buried under its floor.
From then on, local children started throwing stones through a small opening in the wall yelling:
Good morning, Drakenberg!


The house where he died is currently a small, austere grey house with a plaque that says, 'JACOBSEN DRAKNBERG lived the last years of his long life here'.
It is located just 400 meters from the cathedral, and it deserves a visit ... since, who knows if it can convey its longevity to us.


Fiskergade 82
WALK ON THE WATERS


Do you dare to walk on the water? I am not describing a passage in the Bible, you are going to be able to do it too. Not exactly walking on water, but having the same feeling.


I´m referring to the famous circular bridge built by the Gjode & Povlsgaard Arkitekter studio in 2015 as part of the international biennial "Sculpture by the Sea", during which different maritime sculptures were erected in the area.


The design was conceived to allow visitors to enjoy the surrounding landscape, and was created to experience the relationship between the city and the landscape of the bay.


This bridge has a diameter of 60 meters, most of which over the water. Only a small part of it is anchored in the sand, to make it accessible.


The wooden surface on which you walk rises between one and two meters above the water, depending on the tide.
This bridge, being completely circular, is also known as the infinite bridge, since it has neither beginning nor end.


The walk will not take us anywhere, but we will be able to enjoy a relaxing walk that will invite us to reflect. The feeling of freedom over the sea will make us feel small and weak in the midst of its immensity.

This bridge tries to rescue, in some way, the beauty of an old pier that disappeared. For this reason, the bay had lost part of its charm, but thanks to this "infinite walk", today it has become an icon of the city.



And, how to get there? In around 30 minutes, buses 100, 18 and 17, which leave from the cathedral square, will take you to Varna beach, where the bridge is located.


So, do you dare to take an infinite walk


The Infinite Bridge, Ørneredevej 3





ONE RECORD AFTER ANOTHER


When we talk about records in a place, we must always be a little careful, because many of the cities you visit, wherever you go, will say they have the highest tower in the country!
However, here in Aarhus, when we refer to St. Clement´s Cathedral, it really is.


It is consecrated to Saint Clement, a Saint highly revered throughout Scandinavia for being the patron saint of sailors.
It is the main temple in the city, built mainly of brick. Its first construction began around 1200 in the Romanesque style. However, the cathedral caught fire in 1330 and remained abandoned until the 14th century. During this time, the Gothic had already reached Denmark, so, in its reconstruction, it was used mixed with the oldest Romanesque parts that were saved from the fire.


But, what do records have to do with this cathedral? Well, it is the one that holds the most records in all of Denmark.


- The longest cathedral in the country (93 meters long)


- The highest cathedral in Denmark (96 meters high) only 37 meters less than St. Peter´s Basilica in Rome, which is considered the highest in the world.


- The oldest brick church in all of Scandinavia


- The one with the largest amount of frescoes inside and the best preserved in all of Scandinavia


- It has the largest organ of all Scandinavian churches


- Its triptych is Denmark´s greatest medieval treasure.


- The only fresco in a cathedral portraying the torments of purgatory in all of Europe (except Italy)


Well, after so many records… shall we visit it?


Store Torv


LOST IN TIME


What if we go for a walk, but to the past? Yes, yes, you read that correctly… we are going to travel back in time and visit the Middle Ages, the World War, the Vikings, the 20s and the 70s. A walk through history over three centuries


We are talking about the open-air museum Den Gamle By, the museum of the old city.


It is an open-air museum, with more than 75 authentic old houses, recovered from different parts of the Danish geography.
The buildings retain their original interior elements, which help us understand first-hand how people lived at different times in history. We can see its old furniture, beds, everyday objects, as well as many curious objects.


There are also actors who make us relive the different eras, dressed according to customs and representing what everyday life was like in a 19th century house or in an apartment from the 70s.
From time to time, we will also find these actors performing on the street, which will immerse us even more in the different periods.


We will also see vintage cars, different craft workshops with their own artisans working, shops of different kinds… blacksmiths, bakers, merchants, the school, the train station, the pharmacy, the post office, etc.
In addition, in this large open-air museum you will find small very curious museums, such as the toy museum or the poster museum.


In short, a walk in a wonderful place to get lost and enjoy the recreations of the different times.
The distance from Aarhus Cathedral Square is about 15 minutes walking, but if you prefer, you can take the buses 3A, 4A, 11 2A or 13, which leave from the Cathedral Square itself and stop at the gates of the Museum.


Viborgvej 2


IN THE PUREST ROYAL STYLE


Aarhus, despite being the second largest city in Denmark and a great cosmopolitan centre, even today it is still a small town with a country air. Here the citizens do not leave their roots behind and like to enjoy the outdoors and country walks.


One of their favorited places is the Marselisborg Palace.
This palace, despite being the residence of the Danish Royal Family, is very frequented, not only by tourists but also by the inhabitants of the city themselves.


It is a mansion, which has been the summer residence of Queen Margrethe II since 1967.
A large country house that the Danish people gave to Prince Christian and Princess Alexandrine as a wedding present.


The interior of the palace can be visited upon payment, but the surrounding gardens are totally free.


This palace is surrounded by a thirty-two square meter park, in the purest English design. With huge areas of lawns, gardens, trees, shrubs and innumerable wells, it also has a large number of benches and wooden picnic tables for public use and even a Deer Park, where these can be seen in freedom.


Therefore, it is an ideal place to rest from our busy day of "sightseeing", take a break and watch life go by.


The best thing is to stop by a supermarket first, take our picnic with us and enjoy it there under the spring sun, like all Danes. Surely we will not be the only ones, since, especially on sunny days, it is a place very visited by families with children, groups of friends or university students with their books and notes.
Moreover, if the royal family is in the palace, be sure to see the changing of the guard at 12 in the morning.
Quite a break, in the purest royal style.


To get there, we will take a public bus from the cathedral square: 100, 2A, 11, 13, 17 and in less than 20 minutes, we will be enjoying our royal walk.


Kongevejen 100