SANTILLANA DEL MAR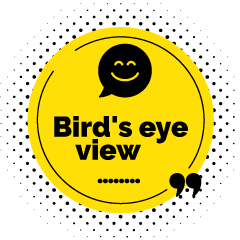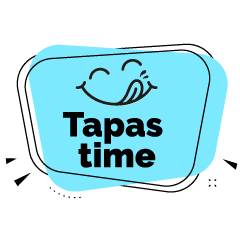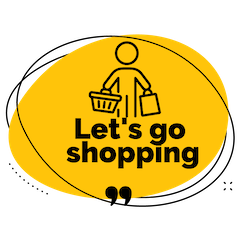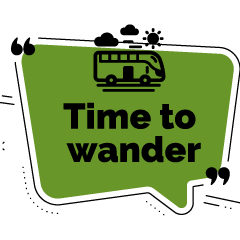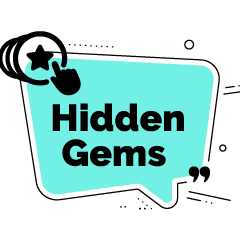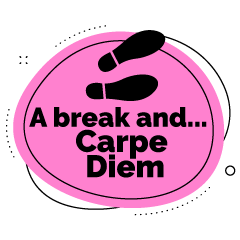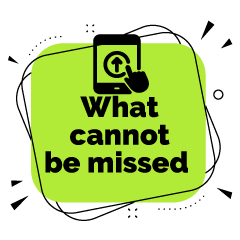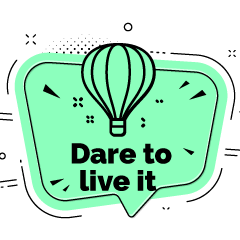 PEEKING INTO THE PAST

It is tough to choose just one spot with the best views in Santillana del Mar, as the municipality as a whole act as a viewpoint. No matter where you are in Santillana del Mar,you will be surrounded by its overwhelming and enchanting beauty. The entire village has a great charm, which is why it was declared a Historic-Artistic Complex in1942. In fact, we are in one of the municipalities belonging to the list of" The most beautiful towns in Spain ". So, sharpen your senses and start enjoying Santillana del Mar! The great attractiveness of Santillana resides in its medieval aspect.


Its historic centre is made up almost entirely of neat homogeneous stone constructions. Also, the historical heritage of the town is really well preserved. These aspects allow us to enjoy the past thoroughly but in the present. But there is a specific point in Santillana where all the medieval essence is concentrated. It is the Plaza Abad Francisco Navarro, located at the top ofRio street. Visiting this square is like travelling to the past and reaching the Middle Ages. The flashback felt here is so strong that we will need a slight pinch to return to reality.


And it is from this viewpoint square; we will get to enjoy some of the 360° views that will transport us to the past. This square is where the imposing facade of the "Colegiata" (Collegiate Church) of Santa Juliana is located, which will leave anyone visiting this square speechless. This great Romanesque church is the pride of Santillana del Mar, with its main facade being the jewel in its crown. But the square Abad Francisco Navarro has other treasures. To discover them, we have to turn around with our backs facing the "Colegiata", with the permission of the Great Romanesque Lady. So doing, the view presented in front of our eyes is spectacular.


The cobblestone street, Río, descends in front of us, lined with emblazoned houses with flowery balconies of wood or wrought iron. And in the middle of the road, a charming stone and timber laundry shed. This washhouse dates back to the 16th century, and since then, its spring has served not only for washing clothes but also as a watering place for cattle. And in this exact location, the "Museo del Barquillero" (Waffle Maker´s Museum) will be to our right side, bringing memories of childhood.


Toys and utensils used by the waffle makers make up a delightful collection that pays homage to these craftsmen who made so many children happy. This museum of happiness is located inside the "Casa de la Archiduquesa Margarita de Austria" (House of the Archduchess Margaret of Austria), the old "Casa de Los Abades" (Abbots House). This is where this princess of the House of Habsburg, daughter of Archduke Leopold Salvator, found refuge when she was forced to emigrate after the fall of the Austro-Hungarian Empire at the beginning of the 20th century.


From this vantage square, we will travel to the past through its spectacular 360° views.


Addresses:


Square Abad Francisco Navarro


39330


Santillana del Mar, Cantabria


Laundry of Santillana del Mar


Square Abad Francisco Navarro 19


39330 Santillana del Mar, Cantabria


Museum of the Waffle Maker (House of the Archduchess Margaret of Austria)


Río Street 19


39330 Santillana del Mar, Cantabria

A GOOD STEW!

Santillana del Mar is part of the Autonomous Community of Cantabria, a region blessed with various forms of landscape that make it a very worthwhile place to visit. In its northernmost part, we have a line of coastal municipalities overlooking the Cantabrian Sea, in its southernmost area, the elegant mountains of the Cantabrian Mountains, and in the middle of both areas, a myriad of gentle valleys covered by green meadows. No wonder the Cantabrians love their ´´Tierruca´´ (land), the affectionate name used to refer to their beloved region.


Cantabria´s geography and its rather rainy climate influence its gastronomy. It is in these gentle, fertile grasslands that the prized Cantabrian cattle are reared and grazed, providing us with top quality meat and milk. But it is in the mountain area where the star dish of the Cantabrian gastronomy was born: The "Cocido montañés" (Mountain Stew). Stew dishes are almost as old as humanity itself. The ancient Spartans already included in their diet a stew based on pork offal. Over time, stew recipes improved, so much that their virtues are reflected throughout Spanish literature in literary works by King Alfonso 10th and Calderón de la Barca.


There are a wide variety of stews in Spain, with the main ingredient varying from region to region. In Madrid, the key ingredient is chickpeas; in Galicia, it is potatoes and vegetables. In León, it is meat, and in Asturias and Cantabria, it is beans. Moreover, in each region, they are called by a different name. The most famous stew in Cantabria is called "Cocido Montañés or Puchera" It is an absolute pleasure to tuck into this delicacy, especially during cold winter days.


The ingredients of the Mountain Stew are beans, cabbage, and the so-called "compango de la tierruca", which means all the smoked meat the stew carries, composed of rib, black pudding, chorizo and bacon. Despite the smoked flavour that the "compango" brings, the cabbage is the key ingredient that gives this stew a very peculiar and succulent taste. This calorific dish was designed to provide the Cantabrian livestock farmer with plenty of energy to face stiff, cold days full of treks through the mountains and hard work in the open air.


Today it has become the star recipe in all the region´s kitchens and can be enjoyed in any restaurant at any time of the year: a good supply of energy in the form of a mountain stew is always a good thing!


And how about a "Cantabrian orujo ´´(grape schnapps) with dessert to facilitate digestion after the Mountain stew? The Tierruca always has remedies for everything!

EARTHLY BUT HEAVENLY SWEETS

What could be more comforting than a good sponge cake soaked in milk or a hot cup of coffee? It could be difficult, as this combination revives and warms up the dullest of bodies and even helps to cure the sorrows of the soul. This is something that the sweet Santillana, who is beautiful and very wise, knows well. Santillana del Mar is full of establishments and bakeries offering fabulous sweets made in the region, all of which are an absolute delight.


Among them, the most popular is the "Quesada" and "Sobaos", which you can buy in bakeries to take away with you or taste within the premises accompanied by a good glass of Cantabrian cow´s milk. Yes, that freshly milked and boiled milk that will leave you with a white moustache? Let´s get to know Cantabrian sweets better, a must-buy in Santillana del Mar! Very close to Santillana is the neighbouring region of the "Valles Pasiegos" (Pasiego valleys), the birthplace of many sweets.


That is why the town is home to many desserts with this name, such as "Quesada Pasiega", a cheesecake with lemon and cinnamon, but without the biscuit base. It has a slightly sweet flavour, can be eaten hot or cold, and sold whole or in portions. "Quesada pasiega" is an unforgettable delicacy. Another almost compulsory product to buy in Santillana del Mar is "Sobaos", the most famous sweets in Cantabrian gastronomy. They are sponge cakes made with basic ingredients that come from the rural areas of the region.


This high-quality raw material, together with the skill of the Cantabrian master confectioners, results in these juicy sponge cakes, which are served in the individual paper mould in which they have been baked in the oven. They come in all sizes but are always square or rectangular. These geometrical delights owe their origin to the female peasants who prepared the "Sobaos" with dough enriched with honey, eggs and butter. Nowadays, they are made similarly but without water in the dough. For a juicy result with a spongy, yellow crumb, it is essential that the eggs are free-range eggs and the butter is from Pasiega.


This is the secret of the Sobaos Pasiegos. In Santillana, there are many cosy bakeries where you can buy "Quesada" and "Sobaos". But we will offer you another option where the purchase itself is a real experience: to visit the nuns of theMonastery of San Ildefonso, where they sell the sweets made by themselves in their bakery. The speciality of these nuns is a sponge cake called "Tableta" (tablet) and under this rough name hides a very delicious sponge cake, but beware... it is almost addictive! It is almost addictive! A famous baker from this region once said, "if you don´t have a "Vasuco" (glass) of milk and a sponge cake, you´re not getting married".


And this combination is sheer health!


Address:


Monastery of San Ildefonso


(Sale of pastries of the Poor Clare Sisters)


Avenue Le Dorat 439330 - Santillana del Mar

THE GREAT ROMANESQUE LADY

Get your cameras ready because you will pose in front of a treasure worthy of being photographed a thousand times. We are talking about the main facade of the Collegiate Church of Santa Juliana, a 12th-century Romanesque jewel. To get to the Collegiate Church, take any of the main streets of Santillana and discover the greatest Romanesque treasure on the Cantabrian coast from its origins! During the Great Persecution of Christians in the 3rd century, before the legalisation of Christianity in the Roman Empire, Emperor Diocletian ordered the slaughter of thousands for being Christians.


Among many young people who sacrificed their lives for not renouncing Christianity was Juliana of Nicomedia (Nicomedia was an ancient city in modern-day Turkey). This young woman was martyred for refusing to marry a Roman official and was later sanctified and became Saint Juliana. At the end of the 9th century, pilgrim monks brought the relics of this Saint to a small Cantabrian village and deposited them in an ancient primitive monastery. Benedictine monks lived in this first monastery until they were replaced by monks of the Order of Saint Augustine in the mid-12th century.


It was then that the monastery obtained the status of the collegiate church, and work began on the building we see today. This new monastery with the status of collegiate church was built on top of the original one, of which there are no longer any remains. It was constructed to repopulate the area and exhibit the Saint´s relics. The collegiate church and the village that grew up around it, thanks to the repopulation, took the name of Sancta Juliana, which in time became Santillana.


This ashlar sandstone work was created using the European Romanesque model that reached Castile via the Camino de Santiago (the famous pilgrimage route to Santiago de Compostela). It was constructed using a basilical floor plan with three naves topped by three semicircular apses. Its main facade, facing south, has a vast, uncovered atrium, built over the old cemetery and whose access is guarded by two stone lions.


The Romanesque doorway of the main facade is imposing, consisting of a large semicircular arch with undecorated archivolts supported by columns whose capitals are decorated with plant and animal motifs. And above the arch, the frieze with its magnificent sculptural group containing statues of apostles, bishops, Adam and Eve and a spectacular Pantocrator blessing with his right hand and holding the Book of Life in his left. The four angels surrounding the Creator, standing horizontally and parallel to each other, are particularly striking. All this is crowned by an 18th-century Baroque facade on which rests an image of Saint Juliana in a niche.


In addition to the main facade, it is a privilege to walk around the Collegiate Church and discover the additions added over time, such as the cloister, the Gothic chapel and the bell tower. These elements turned the collegiate church into the marvellous ensemble we enjoy today, declared a National Monument in 1889.


Address:


Colegiata de Santa Juliana,


Plaza las Arenas 1. 39330


Santillana del Mar, Cantabria

A GRATEFUL ARTIST AND HIS BEAUTIFUL LEGACY

Once upon a time, here resided a man who was so in love with his town that he left his most beloved legacy to the municipality when he passed away. This man was a magnificent sculptor, and the heritage that he left behind was his works of art. The artist in question is Jesús Oteroand the town, Santillana del Mar. Both are the protagonists of a beautiful story of gratitude. Jesús Otero Oreña was born in the Cantabrian town of Santillana del Mar in 1908, where he grew up and studied like any other young man in the village, with the difference that while he was doing so, he also sculpted. Thus, at the early age of 16, he presented his first sculptors in an exhibition at the "Ateneo de Santander".


In this city, he began his sculpting related studies at the School of Arts and Crafts. Thanks to a scholarship from the Provincial Council of Santander, which he obtained when he was 21 years old, he continued his training at the famous San Fernando Royal Academy of Arts in Madrid. At this prestigious school, he was greatly influenced by other master sculptors, which helped him define himself as an artist. He returned to Cantabria two years later, in 1931, and began a life closely related to art in the region.


Throughout his professional trajectory, he combined his work as a sculptor with different functions related to art, such as being a Delegate of Fine Arts in Santillana or participating in intellectual encounters. His magnificent work brought him various awards throughout his life, but the proudest recognition for him was the Favourite Son of Cantabria award in 1988. Years later, in 1993, Jesús Otero donated all the work he owned during his lifetime to the municipality of Santillana del Mar, including his work material.


With this collection, the Jesús Otero Museumwas inaugurated that same year in the headquarters of his school workshop. The artist passed away the following year at the age of 86 at his home in Santillana. That was the beautiful story of gratitude between an artist and the land that helped him learn so much. We can witness this beautiful relationship by visiting the Jesús Otero Museum, located next to the Collegiate Church of Santa Juliana. This free museum exhibits around fifty of the sculptor´s works, in stone and wood, in which his love of nature is evident, as many of his works depict animals.


This master of the chisel was able to bring his favourite medium to life, giving them expressiveness and soul. Most of the pieces can be found inside the mansion that houses the museum, where we can find sculptures, sketches and his working material. Some works, however, are exhibited in the museum´s garden due to their large size. Don´t miss this collection with which a man could thank the one who gave him so much.


By the way, you are already familiar with one of Jesús Otero´s creations... the stone bison from the Plaza Mayor!


Address:


Museum and Foundation Jesús Otero


Abad Francisco Navarro Square s/n


39330 Santillana del Mar, Cantabria.

A VERY SINISTER PAST

We have a confession to make. Santillana del Mar is not all beauty and sweetness. It also has its dark side, and you have to be very brave for wanting to know more about it, as it is so very dark. But once you do it, you will want to know more and more about this sinister place! The cobbled streets of Santillana, the flowers on its balconies, its tender sponge cakes, its Great Romanesque Lady… Absolutely all of them remain silent when asked about this place. And no wonder, because although it is part of the history of humanity, it leaves those who are familiar with it speechless.


It is the Museum of the Torture of Santillana del Mar. On display in this permanent exhibition are more than fifty items used during torture, public humiliation or executions from the late Middle Ages to the 18th century, many of them used by the Holy Inquisition in many parts of Europe. The museum is divided into several floors and provides a very appropriate ambience thanks to its dim lighting. As soon as we enter, we are greeted by the imposing figure of a man dressed in a ´´Sambenito´´, which is a tunic originally used as a penance. The sinner showed his repentance for an offence by wearing it publicly. Later, the Spanish Inquisitionmade it compulsory for anyone condemned by the court to wear this garment. The tunic was nothing more than a rough sack that a priest had previously blessed.


And "Saco Bendito" became "Sambenito". The "inquisitor´s outfit" was complemented with a coroza, a very high conical hood with which the prisoner was even more emphasised.The museum has three floors filled with objects, contraptions and instruments capable of performing the most painful or humiliating tortures. The range of pain spans from "bum collars" that ridiculed the wearer to the most terrible torture rack. All were accompanied by a sign indicating how they were used, whom they were inflicted on, and which countries. Interestingly enough, the use of some of these instruments does not go back as far in time as we might think.


Guillotines, jailers´ weapons, saws, swords, axes, cages, clubs... a myriad of instruments created from evil and for evil. But as terrible as they are, they are part of history, and a visit to this museum is worthwhile in many ways. It may seem paradoxical to think that there could be a Museum of Torture in a place as charming as Santillana del Mar, which is almost picture-perfect. Still, there are often events from our past that we must never forget for the sake of our present and our future. Don´t you agree...?


And it is precisely to prevent these events from happening again that museums of this kind exist. Let´s hope that romanticism and nostalgia do not corrupt the past.


Address:


Museum of Torture


Street Bertrand Clisson 1


39330 Santillana del Mar, Cantabria.

A PLACE WHERE THE TIME STOPS

Previously we got to know the history and the main facade of the Collegiate Church of Santa Juliana, but the treasures inside are a point apart. A cloister with magical messages, the relicsof a saint, a Lignum Crucis. Our Great Romanesque Lady knows how to keep the secrets inside very well, of course. The collegiate church has a cloister, just like the other monasteries. A patio around a garden, radiating serenity on all four sides and through whose galleries the monks meditated. The Collegiate Church´s courtyard has a hidden power: it hides many allegorical messages in its capitals.


Its galleries open onto the garden through arches supported by double or, in some cases, quadruple columns. All of these columns are decorated with encrypted messages. There are a total of 42 capitals whose decoration, like that of all the monastery´s corbels, consists of animals, plants, geometric figures and human scenes. All these decorative elements are symbols related to religion. They are intended to convey messages of Good and evil messages and the vital need for Divine Forgiveness to be redeemed from hell. You can see plants, fruits, animals, monstrous beings, and pure symbols conveying a religious message to people.


In addition, the human figures primarily represent scenes from the Old and New Testaments and the Apocalypse. Slowly walk around the perimeter of this abbey and try to interpret the capitals of its columns. Almost all the sculptures are Romanesque, from the end of the 12th century, but in the cloister, you will also find elements of other later styles, as more works were carried out over time, which is why there is a Gothic chapel; in one corner! The church of the Collegiate Church holds several treasures. One of the most important is a relic of the Lignum Crucis, which is a piece of the Cross of Christ.


It is kept in a precious 15th-century reliquary in the shape of a silver Gothic cross. This relic was donated at the beginning of the 15th century by the abbot of the Monastery of Santo Toribio de Liébana to the abbot of the Collegiate Church so that pilgrims passing through Santillana to visit the relics of Saint Juliana could also adore the Lignum Crucis. What a gift!


More treasures from the Collegiate Church? We could go on forever talking about it. In the centre of the transept is the tomb of Saint Juliana, whose relics rest in an arch. Above the high altar, there is a large altarpiece with panels decorated with scenes of the Saint´s martyrdom. In the baptismal chapel, a spectacular Romanesque font, accompanied by an image of the Creator.


There are many treasures in the Collegiate Church, but one of the best is the sensation you get when you walk through its cloister. We assure you, friends, that doing so will freeze you in time.


Address:


Colegiata de Santa Juliana


Plaza de las Arenas 13


39330 Santillana del Mar, Cantabria

A VERY SPECIAL WORLD

Less than a kilometre from Santillana del Mar exists a very different world to the human. It is an extraordinary universe inhabited by many beautiful beings. They are of all sizes, forms, colours and aspects, and all of them are waiting for us in Santillana del Mar Zoo. Shall we go and meet these new friends and take the opportunity to go for a walk? This magnificent Zoo and Botanic Park extends over six hectares of land where more than 4,000 sentient beings of about 410 different species live.


You will not only be impressed by the fauna, but its flora is also spectacular! To not miss any of its species, we will tour the park following its thematic zones. This Zoo has a maxim to which it has dedicated significant effort since the day it opened in 1977, and that is the conservation of animals on the verge of extinction. For this purpose, it has 38 different biodiversity conservation programmes. Thanks to the mammoth efforts of this Zoo, many species that are endangered in their native habitats, such as Sumatran Orangutans or Snow Panthers, have not become extinct. Well done to you all! To tour the Zoo, all you have to do is follow the numbers and footprints on the floor.


The visit begins by crossing Quaternary Park. In this area, you can see animals that have inhabited this land since the prehistoric period of Altamira Man, some 14,000 years ago. Among them, we will see grouse, griffon vultures, wolves, deer, wild boar and a lot more, including the brown bears! After the Quaternary Park, we will arrive at the favourite part of many, the area of the primates. Here we can observe orangutans, chimpanzees, titis and lemurs. Many of them are part of the Conservation Program to ensure their species´ survival. Keep it up, people! Leaving the friendly primates behind, you reach the aquarium where hundreds of fish and reptiles live.


Some snakes measure four meters! After them comes the area of the big cats, where you can almost hear the breathing of tigers, panthers, lions and leopards. Phew, they demand some respect, don´t they? And suddenly, we arrive at the Butterfly Garden, a tropical orchard where we can stroll around with hundreds of butterflies fluttering around us, a dream come true! After crossing the butterfly garden, we arrive at the great area of the large birds, where we will learn a lot about birds, as we will get to watch them without barriers in their natural habitat. Flamingos, pelicans, cranes, parrots, lovebirds, spoonbills, and many more birds keep flying above us! At the end of the tour, there is a very special area called the Farm, where you can enjoy the proximity of many domestic animals, such as goats, donkeys, sheep, rabbits and chickens.


And if you want to be a farmers apprentice, there is a plastic cow to learn how to milk. It is all an experience to travel to this Zoo, whose main objectives are conserving many threatened species and learning a lot about its friends, the animals.


Approximate time to tour the Zoo, an hour


Free Entrance for children under three years


Entrance for children from three to twelve: 12 euros


Entrance for adults (more than 13 years): 22 euros


Address:


Zoo and Quaternary Park of Santillana del Mar Avenida del Zoo 2


39330 Santillana del Mar, Cantabria

THE JEWELS OF THE ANCIENT MARKET SQUARE

Another point that brings together the beauty of Santillana del Mar and is also an excellent place to enjoy its essence slowly is its Plaza Mayor. With its triangular shape, it is the meeting point for the most important buildings in the town, such as the beautiful town hall, which presides over one of the sides of the square with its magnificent balcony, always in full bloom.The best way to enjoy this square and its buildings is to sit on one of its terraces or one of the many stone benches scattered along its perimeter.


Then, you can quietly savour its architectural gems and enjoy them in chronological order, going from the oldest building to the most recent, while enjoying the hustle and bustle of locals and tourists alike. We begin our circular tour of the Plaza Mayor (" Main Square ") at the Torre del Merino (Merino Tower), one of the oldest buildings in Santillana and one that has preserved its original appearance. You will recognise this ancient tower from the 14th century because it is topped by battlements. It is so-called because it was the Merino mayor´s (Senior official´s) home, who was the king´s representative in the Merindad de las Asturias de Santillana.


On to the left, you will see the tower-house that presides over the Plaza Mayor ( Main Square), the "Torre de Don Borja" (Tower of Don Borja). It owes its name to Francisco de Borja Barreda, the last holder of the Mayorazgo (Eldership) title in the Barreda family. Square in shape with three floors, this 15th-century Gothic tower is currently the headquarters of the Santillana Foundation, dedicated to promoting cultural projects and houses a spectacular library specialising in Latin America. We continue our panoramic tour of the Plaza Mayor of Santillana, and behind the town hall, we will see two semi-detached houses in two very different styles.


The one closest to the town hall is the Casa de la Parra (House of Vine), a 16th-century Gothic mansion owing its name to a great vine whose branches covered its facade; today, that wall is covered by a panel made of brick and wood. Further to the left and attached to the Casa de la Parrais theCasa del Águila (House of the Eagle), a typical 17th-century Baroque noble house named after the eagle that dominates the central coat of arms on its facade. And in front of the two houses, the sculpture Homenaje al Hombre de Altamira (Homage to the Man of Altamira), a stone bison whose shape resembles the bison painted in the Altamira Caves and which pays homage to these first prehistoric settlers of the region.


After getting to know the most emblematic buildings of this square in detail, it is time to observe them closely, recalling the passing of the centuries and enjoying its mansions and cobbled pavements, sitting placidly in the old market square of Santillana, known as "Plaza Mayor" or Plaza Ramón Pelayo.We can even drink water from its baroque fountain framed in braided laces!


Address:


Plaza Mayor or Plaza Ramón Pelayo.


39330 Santillana del Mar, Cantabria.