BERGEN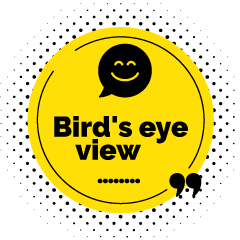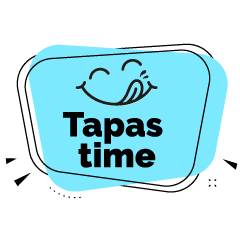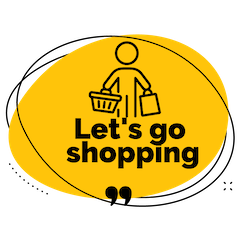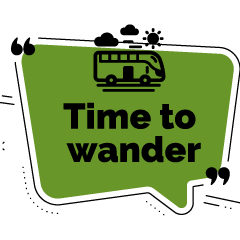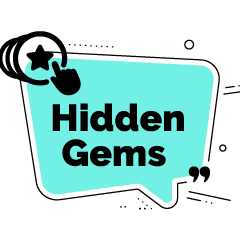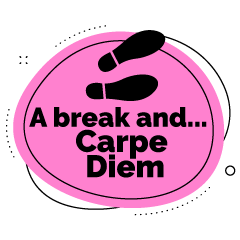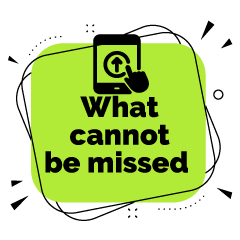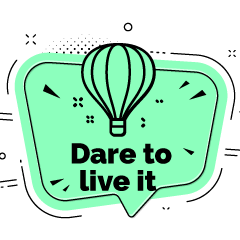 AN UNMISSABLE PANORAMIC PICTURE

You can´t leave Bergen without THE PICTURE. The most stunning photo in Bergen should be ta-ken from the viewpoint of Mount Floyen, a place that owes its name to a weather vane on the sum-mit. It was used to indicate the strength and direction of the wind to sailors. From here you can admire views of the whole of Bergen Bay, as well as the city, the fjord and, of course, the surrounding mountains. To arrive there we must take the funicular Floibanen, which will take us directly from the city centre to the to of the hill. It is 320 meters above sea level. This hill is one of the seven hills that surround the city.


When we get up to the top we will find some benches where we can enjoy this wonderful city from a bird´s eye view, and even a viewpoint from where we will be able to make truly impressive pano-ramic photos. If we are standing at the viewpoint, behind us we will have the Troll Forest. Legend has it that in Scandinavia there was a mythological race, known as "the hill dwellers". They cohabi-ted with humans for ages and were called Trolls. Trolls are an essential figure in local folklore. Du-ring the day, Trolls are just stones,but during the night -or just when nobody is looking- they trans-form into living creatures. There are good and bad trolls, big and small, two-headed… all kind of troll, bu always charismatic.


The Troll Forest is a pleasant place to take a walk, especially with children. Dring our walk, we will find signs indicating that we are entering in a place where trolls live, and there will come a time when we will really doubt whether the stones on our path are just stones or trolls. But trolls are not the only inhabitants of this forest, as we will also find some signs on the trees indicating "Watch out, witches cooking!" Obviously, these signs are made for the enjoyment of the little ones, but they refer to some 350 women executed in the country in several witch hunts during the 16th and 17th centuries.


Of course, Disney could not overlook this gorgeous place and the family film Frozen is inspired by this forest, the famous red-painted houses of the Hanseatic quarter. In the film we will recognize lights, fjords and even Norwegian clothing we have found in our trip.


This mountain is a favourite spot for families, as there are several hiking trails, lakes and bird and plant viewing signs set up by the university students. We will find as well playgrounds, places to enjoy a treasure hunt and bike trails.


The round-trip fare is 85nok (10 euros).


The funicular does not close on any day of the year, and its opening hours are from 8:00 to 23:00.


VETRLIDSALLMENNINGEM 23

HAVE YOU EVER EATEN ANYTHING BETTER?

One of the most characteristic places in Bergen is of course the fish market, the city´s quintessential market since ancient times. It has its origins in the 13th century as a small square in the centre where merchants traded their wares. Today, it is a bustling and lively place, open all day 365 days a year. Over the years it has been modified to become the market we can visit today, slightly more modern, covered and glazed, but it has not lost its original charm.


During the tour, we can taste some of the gastronomic specialties of the area: wild salmon, reindeer or moose sausages and the famous whale meat, as well as fresh fruits and vegetables directly from the farmers. But the most typical dishes at this market are undoubtedly the prawns cooked in ma-yonnaise and the crab. And how do you eat them? They are usually eaten in a sandwich, a freshly baked bread filled with mayonnaise and prawns. But if you are not much of a sandwich person, they will sell you the prawns or crabs in paper cones, so that you can go and sit outside, on the stairs on the harbour promenade, or in one of the many gardens of the city. At every stall you will have the opportunity to buy one of these simple snacks. The fish and seafood stalls are set up like restau-rants, i.e. you choose the fish and/or seafood from the display cases and they are prepared for you in makeshift kitchens. Once you have your snack in hand, you have a whole area with tables and chairs at your disposal, as well as heaters and blankets for the cold, as it is an open-air market.


Let's now enjoy our Bergener snack!


FISKETORGET


CANNED RAIN

Usually during our trips we like to take souvenirs from the places we visit. Bergen is no exception. All over the city you will find souvenir shops where you can buy the typical magnets, postcards, Norwegian jumpers, or the famous trolls. But there is a very special souvenir that you shouldn't miss, because it symbolises the essence of the city of Bergen.


Bergen, due to its orography, is one of the wettest places on the European continent. It is commonly known as "the city of rain". Here it rains up to 240 days a year. And this is precisely the most cha-racteristic feature of Bergen, the rain. When we go to Bergen we will probably find it a little anno-ying and we can consider a nuisance to visit a place with so much rain, but that is just one of the charms of the city.


Rain is so common here that for many years there have been umbrella and mackintosh vending ma-chines. Curious, isn´t it?
So knowing this, what can we take as a souvenir in our suitcase? You can find it in any souvenir shop, and I can assure you that it will be a unique and very peculiar gift that can't be bought anyw-here else but Bergen.


It is a can, like a sardine can, filled with water and with a beautiful inscription on the top that says Bergen Rainwater. Once we are back home, every time we take it in our hand, it will immediately take us back to those rainy but unforgettable days we spent in the city. Rain can be slightly uncom-fortable, but it will never become an impediment to enjoy the beauty of this city. And this can will help us remind it.


A PICTURE OUT OF A POSTCARD

In every city there is one place, usually off the beaten tourist track, that you can´t miss.


In Bergen it is a very characteristic and traditional street. Knosesmauet is the most iconic street of the city and appears in most postcards and books. However not a lot of people go to visit it. Here you can see what the houses were like in the old days, all made of wood painted in white. The cob-bled pavement still have an area of stones placed vertically so that the horse carts of another era would not slip on them during the winter season with the ice. As it is customary here we also see the Norwegian flag waving in the houses: every self-respecting family will have its flag waving in its window.


This is an ideal place to discover how the Norwegians live. We will probably be struck by the fact that they do not have blinds, but curtains, so you can see inside the houses without any problem. This characteristic is very common in northern Europe where the Lutheran religion is predominant, as it is a way of showing honesty and cleanliness. They also place many candles in the windows to indicate that there is life and light. It is a way to fight against the almost total darkness of the long Norwegian winter.


In this street you will also find a statue that makes the people of Bergues feel very proud. The mo-nument is dedicated to Amalie Skram, who, despite being Danish, was one of the first feminist wri-ters in the country. It takes no more than a 10-minute walk from the fish market to get to this street.


Knsesmauet

A WOODEN CHURCH

Norway is the only country in Northern Europe where you can still find these famous wooden chur-ches, which are a heritage cherished by the Norwegians. Several of them even have become UNESCO World Heritage Sites.


Those who want to visit the famous Norwegian stavkirke must go to the outskirts of the city, in the town of Fantoft, where they will find a landscape worthy of troll legends. It is a path surrounded by forest and vegetation. These stavkirke were spread all over the country. Once there were more than a thousand but nowadays only 28 remain. They stand out above other European churches because instead of being built in stone as it was usually built during the Middle Ages, wood was used. The church in Fantoft is a reconstruction, because unfortunately the original was intentionally burned,. Its reconstruction was a challenge because for centuries nobody built structures like this in wood. An accurate replica was made based on old documents and photos, and the outcome is nearly identical to the original building.


What is most striking about these churches is the mixture of Christian and Viking symbolism.


The price is 50 nok


FANTFOFT


Take the tram number 1 headed to the airport and get off at the Fantoft stop. From there you will have to walk for about 10 minutes.


AL LIMITE EN EL ULRIKEN

Ulriken means tower, and "tower" really is the best word to describe this hill with almost vertical walls that rises up to 650 metres high. It is one of the seven hills that surround the city, and the hig-hest of them all. You can take a cable car up the hill, that has been in operation since 1961.


Do you want to enjoy a unique experience? If you are in need of adrenaline, you have the opportu-nity to take a tandem flight accompanied by an experienced instructor from the Norwegian Air Sports Association. The trip lasts about thirty minutes (depending on wind conditions) and the de-parture is from Mount Ulriken, and flies over the entire city of Bergen. You will be able to see the harbour, the fjord and the natural saltwater lake in the centre of the city. But don´t worry if you don´t know how to fly tandem: before you start the adventure the instructor will explain how to take off and land. Definitely a spectacular trip!


It costs 1700 nok (approximately 156 €) and includes the association´s insurance,
Reservations can be made through the website of the association.
www.bhpk.no/tandem-paragliding.aspx
To get to the hill you have to take the public buses 2, 3 and 12 from the city centre.
During the summer season there is a direct bus from the centre to the lower station of The hill.


HAUKELANDSBAKKEN 40


THE LONGEST NORWEGIAN WORD

The octagonal lake of Lille Lungegardsvennet is a constant motive of pride for the inhabitants of Bergen.


The name can seem impossible to pronounce, but it's translation would be "small lungs of the city" and it is the longest word in the Norwegian language. This saltwater lake is located in the centre of the city surrounded by gardens and on sunny days it fills up with locals ready who comes here to enjoy the peace and beauty of the place and the infrequent sunshine.


It has a surface area of 20,000 m², although back in times the lake was much larger than it is now. But as the city grew, it became smaller and smaller as locals built in the land reclaimed from the lake. It took this octagonal shape in 1926, when it was reshaped for the last time. The walls that give it its octagonal shape were erected then.


Years ago this lake was naturally connected with the bay, but nowadays an underground sewage system makes this connection possible despite the fact that the sea is about two kilometres away. It is interesting to appreciate its fluctuations due to the tides. At the centre of the lake there is a salt-water fountain that operates continuously: it looks like a peacock in the middle of the water. Around the lake you will find a pleasant garden called Byparken. The park is covered by well-tended lawn and flower beds, and is house of a statue of composer Edward Grieg, the town hall and several art galleries such as the Kode.


FESTPLASSEN

A WALK THAT TAKES US BACK IN TIME

If you really want to understand how the original town of Bergen was, you can´t miss the Old Ber-gen Museum, which is an open-air museum. It is actually a small reconstructed town. There are about 50 wooden houses from the 18th to 20th centuries, most of which were moved there from the city centre.


During the 19th century Bergen was one of the largest wooden towns in Europe and here in this museum we can take a walk and feel that we are traveling back in time. In this natural environment we can peep through the windows inside the houses, open doors, talk to the different characters in the museum who help to bring the place to life and show us how life was lived at the time. We will see the church, the school, the watchmaker´s shop, the bakery. They even put on small plays several times a day. But Old Bergen is a walk that will also give you a sense of peace and tranquillity as you wander through the park surrounding this museum. Here you will also find souvenir shops and a café where you can taste the famous Bergensk Skillingsbolle, which are typical caramelised sugar buns cinnamon-flavoured. They are eaten fresh out of the oven.


This open-air museum will only be open during the summer season.
Opening hours from 12:00 to 16:00 and admission is free of charge.
To get there you have to take bus number 3 or 4 from Torget (city centre).


NYHAVNSVEIEN 4


LET'S HAVE SOME REST WHILE DRINKING HONEY BEER

One of the most famous drinks of the Viking era was mead, a fermentation of a mixture of water and honey. Even if Vikings made it famous, it was also highly appreciated by Egyptians and Ro-mans. They all thought it was a sacred product and that it was the one that awaited them after death. It became the drink par excellence of the Vikings, and what better than to try it in a pleasant environment?


Locals consider there is no better place than one of the bars in the Hanseatic Quarter. It is one of the most iconic quarters in Bergen, with it is its colourful little houses. The quintessential postcard of Bergen portrays this district, which is actually a former merchant quarter and a World Heritage Site since 1979.


In 1360 a guild of German merchants called Hansa settled in the port of Bergen. They established themselves as a ghetto and in this way defended and above all promoted their products and trade routes throughout northern Europe.


From the 14th century and for almost 400 years of occupation, Bryggen, which is the name of the district, was inhabited exclusively by men. They worked here and above all dedicated their lives to this association or league. As it was frequen in this type of associations, there were a series of res-trictions or prohibitions that the members had to comply with strictly. Among these restrictions, they were supposed to remain unmarried and it was even forbidden to have children. Of course tho-se who disobeyed were punished.


The city of Bergen suffered eight great fires and in 1709 one of them destroyed almost the entire district. But its restoration was carried out respecting the original design of the buildings. Therefore, its current look is an accurate copy of the original one, as it was in the 12th century. Do not forget to walk through the inner lanes of the neighbourhood among little wooden houses. These were dis-tinguished from each other by the coats of arms and names of its owners. It is curious to see the pulleys where the goods were raised and lowered, admire the pillars of the houses, which are tree trunks, that support their weight.


Today most of these are souvenir shops, craft shops and cafes, many of them with terraces where you can drink mead, the Viking drink par excellence, and watch the life of this peculiar port go by.


If you want to learn more about Hanseatic culture, you can visit the Hanseatic Museum in the same quarter, which shows how German merchants lived and worked between 1350 and 1750, as well as the interior of an original house from 1704, the only one from this period that has been preserved intact.


The entrance fee is 70 nok (8€).

Winter timetable 11:00 to 14:00


Summer opening hours 9:00 to 17:00


FINNEGARDEN 1A


It is worth having lunch or dinner at the Café Opera, founded in 1995 as a cultural hub, with a café, a wine room, a beer garden, a concert hall, a literary hall and an art gallery. Nowadays the place is ideal for your leisure and has a wide set of cultural offerings: exhibitions, live performances, mono-logues. As well as having a good cuisine, with very competitive prices, it was the first place to serve a cappuccino in the city, a fact the owners and regular customers are proud of.
To get there you can walk from the port area, and in less than 10 minutes you will find yourself in front of the theatre with its wonderful flower gardens surrounding it.


ENGEN 1