KYOTO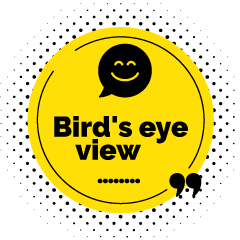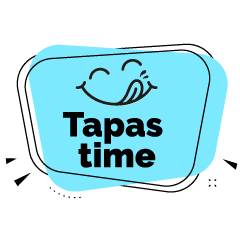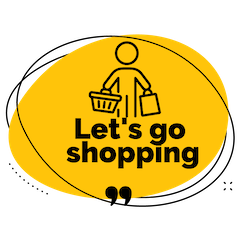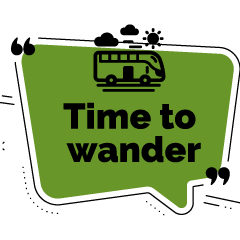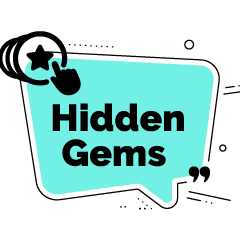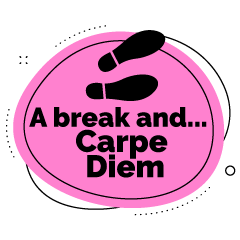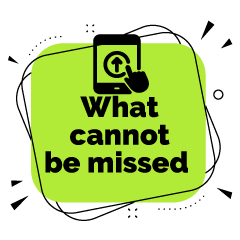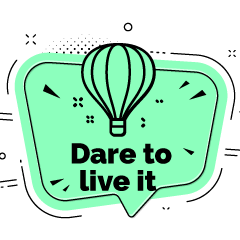 The best views of Kyoto from Pure Water Temple

Usually, when we want to get the view of a city from above, we have to climb a tower or a skyscraper. In Kyoto,our advice is to visit a Buddhist temple. It is not just a regular temple, but the wonderful and impressive Kiyomizudera. This place is one of the most important and best-known temples in Japan and from here you can get the best views of Kyoto, cradle and soul of Japanese culture. Kiyomizudera is at the top of Higashiyama hill, on the East side of the city. It was founded in 780, during the apex of Buddhist religion in the country.


Its name means literally Temple of the Pure Water and it's a reference to the clear water of Otowa waterfall, around which the temple was built. Visiting Kiyomizudera, we will realize it is not just one temple, but a group of different temples. We will even find a Shinto shrine there, an example of Japanese syncretism regarding the two main religions existing in the country: Shinto and Buddhism. But the most impressive building in the complex is, without any doubt, the main temple, with its huge wooden balcony which is 13 metres high. It offers spectacular views of the hill on which it stands and of the city of Kyoto itself.


It is amazing to find out that both the main temple and the fascinating balcony were built without a single nail, so it is not surprising that it was once put forward as a candidate to become one of the 7 wonders of the modern world. As a curiosity,we should know that in Japan there is a popular expression that says: "jumping from the balcony of Kiyomizudera". It means that one has seen his wishes come true. This expression began to be used in the Edo period, during the Shogunate, when it was believed that the person who survived by jumping from this balcony would see a wish come true.


It is said that 234 jumps were made during the Edo period, but not all were successful. Nowadays, this practice is completely forbidden, so don´t even think about making your wish come true at this temple and make the most of it to enjoy the unparalleled views of Kyoto. Once you have taken all the pictures you want, visit the rest of the complex and discover its beautiful spots. You must take a picture at the Otowa waterfall, that gives the temple its name. It is a spring with three streams. Japanese people usually drink from them, as it is believed each one of the streams as a different beneficial power.


One of them is supposed to give longevity, other one academic success and the third, good luck in love. One shouldn't drink from all the streams, as a tradition says,an excess of trees will make you lose any benefit.


So, choose just one, and good luck.

Mochi, a candy as delicious as lethal that nobody should miss

As you may know, Japan is one of the countries that produce and consume a bigger amount of rice. Riceis the main ingredient of Japanese cuisine to an extent that the word gohanmeans "rice", but also just "food". But, have you ever tried a candy made out of rice? Mochiis a traditional Japanese cake and it's truly delicious. It is made out of Mochigome rice (a glutinous variety), water sugar and corn flour. You can find mochiin many local shops, as it is a typical souvenir. It is customary in Japan to bring back home or the workplace typical candies from the region one has been visiting.


Kyoto traditional mochihave the shape of long and thin ribbons. They are green as if they have matcha tea or white if they have been made exclusively with rice. But we can also find round mochistuffed with different flavours. The most common stuffing in Japanese candies is anko. Ankois a sweet and brown paste easily mistaken as chocolate until you try it. Can you guess what is it made of? It isn't easy to figure out this paste is made with red beans. Stuffed mochi are calledDaifukumochi. It can also be stuffed with matcha tea and even fruit or ice-cream. Don´t resist and try them all.


You will surely be surprised by their taste and you will end up fulfilling the Japanese ritual of taking sweets home or to your workplace when you return from your trip to Japan. Japanese sweets really are: OISHÍ! (Delicious!) But you need one more advice: be careful when you eat them. Cut them in small pieces and never eat big chunks.


Every year people die choked while eating mochi. However, this unexpected fact, shouldn't scare you: try them.

You would have never expected to go shopping to a temple

One of the most striking features of Japanese culture is how the narrow streets the lead to Shinto shrines and Buddhist temples are full of shops where we can buy al sort of things and souvenirs. These streets are known asMonzen-machiand constitute what's left of the old villages that grew around the main shrines and temples. These villages offered services to pilgrims and travelers heading to the sacred places. We could find restaurants, tea houses, inns and everything a visitor could need. Monzen-machi literally means village (machi) in front of the gate (monzen).


They were born during the Kamakura Age (1192-1332), but they mainly developed during the Muromachi and Edo Ages (1336-1573 and 1600-1868 respectively). Originally, these villages held a market once a week. In the Muromachi period, many merchants began to set up permanent stalls, leading to the creation of the shopping streets that can be seen today in front of the gates of many temples and shrines.


The merchants had to pay a tribute to the temple or shrine for being able to trade in the area near them, as it was their property. For their part, the monks of the temple or shrine acted as judges in disputes between merchants of the same monzen-machi. In this way, temples and shrines increased their wealth thanks to the creation of these "shopping malls". We can find many monzen-machi in different areas in Tokyo. Some of the most famous include the one in front of Fushimi-Inari Shire and the ones in front of Kinkaku-ji and Kiyomizudera Temples.


These shopping streets are lined with cafes, restaurants and shops selling local products such as Kwai-shaped sweets and traditional handicrafts. Traditional handicrafts include local pottery, which is famous throughout Japan, and lacquerware (bowls, plates and chopsticks). It is also common to find kimono rental shops and, above all, many lucky charms. It seems incredible that the Japanese are so superstitious, they have amulets for everything.


One of the best known is the Maneki-neko, a white cat with one paw raised, which is placed at the entrance of restaurants or businesses as it is said to attract customers. Strolling through one of these streets is a delight, but also a danger of losing track of time and getting trapped among the thousands of items you can find there.

A still taken from a film at Fushimi-Inari

Naturally,we are going to take a photo with one of Japan´s greatest icons. It is the world-famous Fushimi-Inari Shrine. This shrine owes its fame to the film Memoirs of a Geisha. So, we will go there to look for a place to take a picture that will seem taken out of a film. You don´t have to look far, as the shrine is full of spectacular spots where you can take your picture. The best thing to do is to walk a little way up the three-mile tunnel formed by the numerous torii.
A toriiis the gate found in all Shinto shrines, a gate that separates the human world from the world of the gods. In this shrine, there are more than 10,000 toriiof different sizes. The placement of the torii in the shape of a tunnel will provide some of the best photos of your entire trip in Japan. The Fushimi-Inari shrine is dedicated to the goddess of Inari, Uka-no-Mitama-no-Ookami, goddess of rice and protector of business. In ancient times, a good rice harvest was associated with greater wealth, so that's why the goddess of Inari is also protector of business.


Throughout Japan there are more than 30,000 shrines dedicated to the goddess of Inari, but Fushimi-Inari is undoubtedly the most spectacular of them all. The reason for finding so many toriiat this shrine is that they have all been donated to the shrine by businessmen and merchants who had their wishes granted or who had their profits of their businesses increased by the goddess of Inari. The names of the donors are written on the torii. While walking through this toriitunnel, you will see different sculptures of foxes.


The foxes are the messenger animals of the goddess of Inari. When the foxes descended from the mountains every spring, the farmers saw this as a positive omen from the goddess to start with their rice cultivation. Once you know all this, stroll around the marvelous sanctuary in search of the best photo to make your friends and family envious, and don´t forget to share it with us.


There are numerous charming spots waiting for you to discover them.

Something completely different and unusual

We could use this chapter to write about any of the more than eight thousand temples and shrines in Kyoto. But it is possible that at this point, you are already tired of reading about religion. So, let's visit something completely different. Let's discover Keane Incline. At first glance, a slope seems to be of no great importance and lacks the attraction of any other monument.


However, this is a slope that was of had an essential role in the history of the city. Apparently, there is not much to see here, just some unused railway tracks that take us back to Kyoto´s recent past. In ancient times, this place was part of a very important transport route. Here we can see 581.8 metres of railsthat formed the overland part of this trade route, linking the Kyoto canals with Lake Biwa. These rails were used for the boats to overcome the difference in level between the eastern part of the canal and the Niomon Street area.


They were in operation from 1891 to 1948. In 1977, the area was restored with the intention of preserving the city´s industrial heritage and since 1996, it has been a National Historic Heritage Site. This project was born out of the graduation project of the young Sakuro Tanabe, who was studying at the Imperial College of Engineering, now the Faculty of Engineering in Tokyo. Tanabe, who was only 23 years old, was put in charge of this ambitious project, which costed 1.25 million yen, equivalent to one trillion yen today.


Construction was completed in just five years and the structure transported boats carrying a wide variety of goodsfrom Lake Biwa and continued through the canals to Kyoto City and from there to Osaka. It was also used for electricity generation at Keage, where Japan´s first electric train service was put into operation.


The walk is just over half a kilometre long and you can see the rails and pipes that are currently used to transport water from Lake Biwa to the city of Kyoto. There is also a statue of Tanabe, the young man behind the project, and a pair of wooden boats, reproductions of the typical sanjikkoku-bune boat from the Edo period, which show how goods were transported until the mid-20th century.If you are interested in learning more about this important transport route, we recommend a visit to the Lake Biwa Canal Museum at the bottom of the slope next to the Okazaki Canal.


And if you happen to be in town during sakura (cherry blossom) season, be sure to visit Keage Slope. On both sides of the slope are more than 90 cherry trees of the Somei-yoshino type, which makes it especially beautiful in spring, when the cherry blossoms are in bloom. It is one of the most spectacular hanami spots in Kyoto.


The promenade is completely pedestrianized and thousands of wonderful photos can be taken.

Dressing a kimono while walking through the city

A perfect way to enjoy a day in Kyoto, and certainly an unforgettable experience, would be to rent a traditional kimono and stroll around the city. Walking around the city you will see many Japanese women dressed in beautiful kimonos and taking thousands of photos of themselves on the city´s most picturesque streets. Many of them are visitors themselves. Why not imitate them and walk around in Japan´s most traditional costume?


The Kimono is the national dress of Japan. It consists of a T-shaped garment with square sleeves and a rectangular body that reaches down to the feet. It is tied at the waist with a large bow or wide sash called an obi. There are different types of kimono, depending on the length of the sleeves, the fabric it is made of and the occasion or time of year it is worn. Japanese people nowadays dress in Western clothes, but they often wear kimonos on special occasions such as weddings, ceremonies or festivals. It is most common to see young women dressed in yukatas, kimonos made of cotton, which are most commonly used for traditional festivals. If you are lucky enough to see a bride, she will be wearing an Uchikake, a brightly coloured and richly decorated kimono.


In Kyoto, too, it is common to see women walking around in kurotomesode, a more formal kimono with sober colours and short sleeves for married or engaged women. Young and unmarried women wear the Furisode, a brightly coloured kimono with long sleeves, usually reaching to the ankles. In the most emblematic places in Kyoto, such as the Gion district and Fushimi Inari temple, you will find several kimono rental shops. There are also many hotels that provide this type of service. If you decide to rent a kimono to walk around Kyoto, it is important to follow the instructions on how to put it on correctly.


It is important to keep in mind that the left side should be placed over the right side, otherwise it would mean that the wearer has died. Kimono lovers in Japan even take courses to learn how to put on a kimono correctly, where they learn to choose the motifs and fabrics for each occasion and even the best possible combination of underwear and accessories to go with it. When you rent a kimono, all the accessories that go with it are included:


-High Japanese wooden sandals (geta) or low sandals made of cotton and cotton cloth (zori)


-Japanese socks that separate the thumb from the rest of the toes (tabi)


-Belt or sash (obi)

-Traditional bag (kinchaku) made of kimono cloth in which you can carry your purse, a small camera and other personal items. If men are thinking that they are spared from this challenge, they are very wrong.


Thereare also kimonos for men. In addition, men often wear over the kimono a pair of trousers called Hakama, which has seven pleats, representing the virtues of the warrior. These trousers are widely used in martial arts.


Don´t hesitate and rent your kimono to walk around the beautiful city of Kyoto with your partner or a group of friends. It is one of the most special experiences you can live in this city.

Kinkakuji

TempleKinkaku-ji temple is one of the most impressive temples you can visit, not only in the city of Kyoto, but also on your whole trip around Japan. The main feature of this temple, and what makes it so remarkable, is that the two upper floors of the temple are covered with gold leaf. All this gold is spectacularly reflected in the pond in front of it. This pond is also known as the "Water Mirror". It was originally built as a resting place for the shogun Ashikaga Yoshimitsu. But in 1408, after the death of the shogun Ashikaga, it was transformed into a Zen Buddhist temple of the Rinzai sect, fulfilling the last wishes of the shogun himself.


The buildings of the former residential villa and the structures of this temple burnt down on several occasions, but the wonderful golden pavilion was never destroyed. However, the fire that put an end to it was the one that occurred on July 2, 1950. On this occasion, the fire was intentionally set by a 22-year-old Buddhist monk, a member of the temple, who was obsessed by the beauty of the building. Yukio Mishima wrote a novel titled "The Golden Pavilion". It is an essential reading for those who want to know in detail the story of the monk who ended up setting fire to the temple he was so obsessed with because of its extreme beauty. The current structure of the golden pavilion was rebuilt in 1955.


At the top you can see the Phoenix bird, a mythological creature, a bird of fire capable of rising majestically from the ashes, a symbol of resurgence, which reminds us of the ability of every being or thing to adapt to adversity and improve after a problem. If you are as captivated by its beauty as the young monk who set fire to it, I recommend you get a souvenir that will immortalize it forever. There is a Nanoblock construction set, with which you can create a beautiful replica of the golden pavilion yourself.


A very original souvenir that you can buy on various websites. Nanoblock are very small pieces, 8 times smaller than normal LEGO pieces. In fact, the smallest piece measures 4 x 4 mm, which makes it possible to create the pavilion with all its details.


It is both very curious and an entertaining souvenir. I am sure you will have a fun and an entertaining time during its construction and you will never forget the beautiful Kinkaku-ji temple.

A stroll through

Gion quarter, following the tracks of the GeishasThere are plenty of ideal places to go for a walk in Kyoto. But clearly one of the most attractive is the traditional Gion quarter, also known as the Geisha quarter. Gion is the district of Kyoto with the highest concentration of Okiya, residences of Geisha and Maikos, and ochaya, teahouses where they work. This is why it is known as the Geisha quarter. Strolling through the streets of Gion, it is easy to come across one of these mysterious women.


It is amazing to watch them and see how time seems to stand still for them. Please be respectful, don´t get in their way and don´t chase them. Remember that they are people and not zoo animals. Before World War II,there were more than 80,000 Geisha all over Japan, today there are barely a thousandand most of them are concentrated in the city of Kyoto. They are highly educated women with a great knowledge of traditional Japanese arts. Their job is to entertain the evenings of big businessmen, through singing, dancing and general conversation.


Their services are still in high demand today when it comes to entertaining a business evening, but you may be surprised to learn that for two hours´ work a Geisha charges up to $8,000. In this respect Geisha could be compared to international models. The more prestigious and better known a Geisha is, the higher the bonus for her work and the more frequently she will be requested for the most relevant events. This neighbourhood is worth a visit both during the day, to go and find a geisha or a maiko, and at night, where you can stroll under the light of the lanterns that illuminate its beautiful machiyas.


Machiyas are the traditional wooden houses of the Edo period.Kyoto, and especially Gion, is home to the highest concentration of machiyas in Japan. Many of them have been transformed into traditional restaurants, which always have a lantern on the door to be identified. These lanterns bear the design of the coat of arms of the neighbourhood, in the case of Guion they are several circles joined together symbolizing a dango, a typical rice sweet that consists of three balls joined by a skewer. This is an idea place to stroll leisurely and pay attention to the shops lining these streets.


These are traditional shops selling sweets, hair ornaments, make-up, shoes and parasols used by the geisha or maiko, and it is common to see them inside doing their shopping.

Let's have a cup of tea or meditate sitting on a bench

There is no doubt: if there is anideal place to sit and watch life go by, it is in a Japanese garden. The garden is one of the most characteristic elements of Japanese cultureand symbolizes the eternity of nature and the soul. Gardens represent an idyllic place, an ideal microcosm or nature in its pure state. When we enter a Japanese garden, we get the feeling that nothing has been calculated and that everything has been placed at random, but on the contrary, everything has been carefully placed in its place.


The mountains are artificial, the rivers are not natural, each stone has been studied at length before being chosen and transported to be placed in a specific, pre-determined position. In Kyoto, there are many options for sitting in one of the many gardens and watching life go by. In general, there are different types of gardens:


-Jodoor Pure Land style gardens


- These are the gardens of Buddhist temples of the Pure Land sect. These gardens depict an ideal world, the Pure Land, where a person will be reborn to attain enlightenment. They are gardens with a lot of vegetation, with an artificial, but natural


-looking river and mountain, which help the monks to relax and concentrate on their meditations. In Kyoto, there are many Buddhist temples with such gardens, e.g. Kinkaku-ji, Nanzen-ji or Kiyomizudera.


-Dry gardens- These gardens are also found inside Buddhist temples, but in this case, of the Zen variant or branch of Buddhism. In these gardens, we do not find trees, ponds or flowers, but rocks, sand and stones that are used to represent islands and seas.


Through the composition of sand and rocks, these places try to represent abstract ideas and serve as a place of meditation. One of the best gardens of this style in Kyoto is the one at Ginkaku-ji temple.-Tea gardens (also known as rojio Chaniwa) - These gardens are built by the tea houses.


They surround these famous Japanese institutions. They are also decorated with beautiful greenery and are used to rest and wait between the different dishes that make up the tea ritual. Inside the Kodai-ji temple, there is a beautiful tea house where you can sit and enjoy watching life go by.-Circular gardens(kaiyushiki) are the gardens built by feudal lords near their castles or residences.


They were used for strolling and contemplating nature, as well as for observing the changing of the seasons. They are usually built around a pond, which is why they are called circular gardens. They are usually surrounded by a path, as well as other elements such as artificial hills, small islands in the middle of the pond, bridges, rocks and different types of trees that provide a different appearance at each time of the year. Many of these gardens have now been designated as national or local heritageproperties and are open to the public. In Kyoto, you can visit the beautiful gardens of the Imperial Palace and those of Kyoto Castle.


One of the fundamental features of Japanese gardens is that the view changes depending on where you look from, the time of day and the season of the year. They are wonderful places to observe the changing seasons. We find trees that bloom at different times of the year and, therefore, these places show a different appearance each month.