MATSUYAMA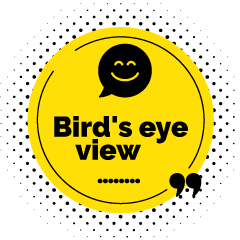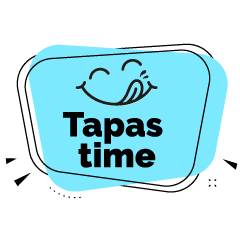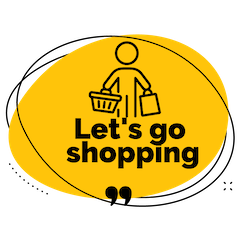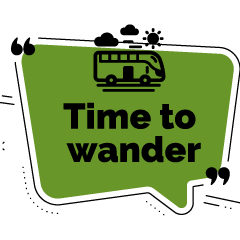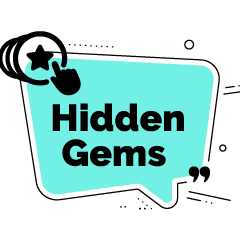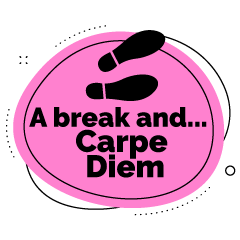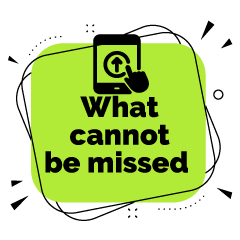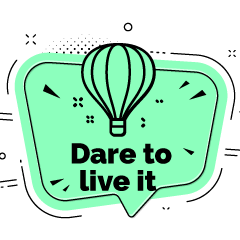 CHAIRLIFT TO THE CASTLE

Japan is an archipelago made up of 6852 islands, and Matsuyama is located on Shikoku, one of the four main islands. The others are Honshu, Hokkaido and Kyushu. We give you this fact so you can have an idea of the magnitude and complexity of the country. Insularity has shaped the hermetic character of the Japanese people and the creation of their defensive systems.


In Matsuyama, as in so many other important cities, the most outstanding monument and historical centre of power is its castle. It is considered as one of the 12 original castles of Japan, a privilege, considering that they are wooden constructions!


This castle was built in the 17th century and was owned by the Matsudaira lineage from 1635 until feudalism in 1868. One of the original castles in the country, its tower did have to be rebuilt after a lightning strike in 1820. Inside the structure, you can find exhibitions of medieval weaponry or Haiku poetry. You will have to buy a 510 yen ticket and access to the interior, which is open from 9am to 5 pm for a visit.


If you want to avoid the entrance fee, you can admire the castle´s exterior, as it is a real beauty from the outside. Don´t skimp on the photos. Being at the highest point of the city, you can look down on the buildings below you and enjoy the whimsical geography in which Matsuyama is situated.


The Seto Inland Sea will open up before you, making for an unforgettable sight, with the hustle and bustle of ships leaving Shikoku Island for Hiroshima in Honshu or vice versa.


To get to the top of the hill on which the castle is located, you can either climb the narrow promontory by footpaths or, if you prefer, you can enjoy a more comfortable and exciting way using the chairlift.


Apart from being very attractive, this second option allows you to get magnificent panoramic views over the city. This individual chairlift, similar to those used in ski resorts, will take you almost to the top in a couple of minutes. The chairlift is open from 08.30h to 17.30h, and for only 270 yen, you can avoid the extra effort of the climb.


Address: 1 Marunouchi, Matsuyama, Ehime 790-0008, Japan
MATSUYAMA MANDARINES IN ALL THEIR VARIETY

When you think of Japan´s cuisine, ingredients such as rice, fish or noodles quickly spring to mind, but you probably would never think of its outstanding citrus fruit production. The fertile Land of the Rising Sun is the perfect place for this type of crop as it is a volcanic archipelago. Ehime Prefecture, in particular, is the paradise where you will find the most incredible quantity, variety and quality of mandarins.


Citrus fruits are the most widely produced fruit in Japan and are considered a luxury product. So much so that it is easy to find Valencia oranges in a gourmet market. They are so highly valued that in addition to their vitamin content, they are widely used in traditional Japanese cuisine, as they are a fruit with a unique perfume and a very refreshing flavour.


Mandarins and oranges are very popular on the island of Shikoku. One of the most popular varieties is the Mikan, introduced from China over 400 years ago. Also known as Satsuma (there is a very famous variety of this citrus fruit in the Spanish Valencian Community), it mixes mandarin and orange, elementary to peel. The Amanatsu is known for being a summer mandarin used to make jams, ice creams, drinks, and sorbets.


The Daidai, another of the most outstanding varieties, can remain on the tree for years if nobody plucks it. This is why this orange is a symbol of longevity and is used to make traditional New Year´s sweets, known as Kagami Mochi.


The Setoka is very similar to the Mikan, with tender flesh, very sweet and juicy, and can be eaten peeled in salads, garnishes, sweets and sauces. The last of the local varieties we´ll highlight for you to try is the delicious Iyokan. This blend of two kinds of mandarin is used in a special edition Kit Kat during exam time to bring good luck to students.


There are hundreds of varieties of citrus fruits to be found in Japan. Although we have highlighted the local ones, there are also other types like Shikwasa, Kabosu, Kiyomi, Hasakku, Sudachi, and so many others.


Oranges and mandarines make a wide range of delicious products, from simple juice to salad dressings, oils, pickled oranges or delicate sweets. The most popular is undoubtedly the exquisite Iyokan ice cream, which has a smooth, refreshing and soothing taste. Matsuyama is the ideal place for citrus fruits, so be sure to try them!
A SHOP WHERE EVERYTHING COSTS 100 YEN

Who doesn´t like 99p stores, Poundland and similar places? In Japan, we can find a place where everything costs 100 yen. You can go looking for cellophane paper or glue and end up buying a horrible kitchen clock or a drill that you don´t need for just 1000 yen. Of course, it´s so cheap! How can I pass up the opportunity to buy something I neither want nor need?


This business exists in Japan and is part of a chain of low-cost supermarkets called Daiso. In 1972 the founder Hirotake Yano started selling products at street markets for 100 yen and was so successful selling the cheap items that he decided to create a shop and found the Daiso brand in 1977. This was the first shop in the incredible emporium that became the famous trinket firm, with 2,800 shops throughout Japan and 700 abroad. We find shops in countries as diverse as Australia, Brazil, Vietnam, the Philippines, New Zealand, Mexico, the United Arab Emirates, Thailand, the United States and a long list of other countries.


With this low-cost philosophy, Daiso takes unique locations for its franchises, such as the old halls of that frenetic and deafening game called pachinko. In their shops, they have their products, which, depending on the stock or the time of year, can vary and maybe something you were looking for is not available at that specific moment. For example, at Christmas, you will find an infinite number of decorative items for these dates. During the football World Cup, you will buy all kinds of accessories to be a perfect Japan fan. And during the spring festival, there will be plenty of Koi.


What is sure is that in these establishments, even if you enter out of curiosity and without any intention of buying anything, it will be impossible for you not to sin even a little bit. It´s all so cheap! The reality is that most of their items are Made in China, hence the price of 100 yen, although from 2004 they started selling items with multiples of 100, so nowadays you can find things a little more "valuable" for 200, 300, or 400 yen.


You can find a vast range of items, many of them related to oriental or Japanese themes, so this shop is the perfect place to buy souvenirs or gifts for your mother-in-law or your boss. Things like a plastic Buddha, the Koi as mentioned earlier (fish-shaped kites), fans with Japanese motifs, solar lamps, children´s stickers, and a long list of original and cheap things to offer as gifts.


Address: 3 Chome-8-12 Minatomachi, Matsuyama, Ehime 790-0012, Japan
BOTCHAN KARAKURI CLOCK

It is undeniable that Matsuyama is a literary city because of the haiku poetry and the tremendous impulse that the famous novel Botchan gave to the city, extending its fame internationally.


Curiously, Natsume Soseki, one of the best friends of the brilliant poet Masaoka Shiki, would make Matsuyama known to the world. This writer, considered to be the most outstanding Japanese novelist of the modern era, is quickly recognisable if you are in Japan when reading these lines, as you will probably be carrying an image of him in your pocket. The face on the 1000 yen banknotes is Natsume Soseki!


The novel´s title referred to the Japanese word for a spoilt child and was the nickname given to Professor Soseki by his pupils.


After graduating from university, this excellent writer came to Matsuyama to work as an English teacher at a secondary school. And it was precisely this experience as a teacher that prompted him to write his most celebrated work, Botchan. It is an entertaining novel that uses an ironic tone to describe the experiences and adventures of this young Tokyo teacher so different to the people of the provinces. It tells the story of the difficulties the protagonist faces because of the hostility of the students. As he comes from the capital, the relationship with his workmates will be rather complex, and, in short, he will find it hard trying to adapt to life in a small city.


One of the city´s symbols is the famous and popular Botchan Karakuri Clock, which, like the astronomical clock in Prague´s Old Town Square, starts its chime every hour. In this case with its figures depict characters and scenes from Soseki´s famous novel.


Built to commemorate the centenary of the Dogo Onsen, you´ll want to immortalise this colourful clock in Hojoen Square. If the carillon is in operation, the spectacular nature of the unique clock and its mechanical characters will make you want to photograph it non-stop. Aside from the colourful and traditional atmosphere, it will make your camera fall in love with it.


Address: 6-7 Dogoyunomachi, Matsuyama, Ehime 790-0842, Japan
HAIKU MUSEUM

Matsuyama is a city with a close relationship with the traditional form of verse writing known as haiku. It is a type of poetry whose composition consists exclusively of 17 syllables. The creative peak of these short poems came at the end of the 17th century with the poet Matsuo Basho.


However, two centuries later, at the end of the 19th century, the brilliant poet Masaoka Shiki would give a new vitality to the genre, modernising it. Incidentally, this writer was a native of Matsuyama, so you can understand the pride felt for him in this city, to the point that a museum has been built in his honour. Apart from this master of letters, Matsuyama is also proud to have given other great haiku writers to the world, such as Ishida Hakyo, Takahama Kyoshi, Nakamura Kusatao or Kawahigashi Hekigodo.


Masaoka Shiki, born into a humble samurai family in 1867, moved from Matsuyama to Tokyo in 1883, where he met and became friends with one of the great novelists of his time, Natsume Soseki. Shiki is considered the renovator of the haiku genre and one of the great writers of this type of poetry, along with Yosa Buson, Matsuo Basho and Kobayashi Issa.


This type of poetry is so much loved worldwide that there are schools, and it is written in English, French, Chinese and Spanish. Many tourists attracted by haiku come specifically to visit the city of Matsuyama, which is devoted to this literary genre and has stones with engraved poems scattered around the city, a mailbox in the castle for people to deposit their compositions and a museum dedicated to Shiki.


The Shiki Memorial Museum was opened in 1981 to bring visitors into a deeper understanding of Matsuyama´s literary, cultural tradition through the life and work of Masaoka Shiki.


The building´s architecture is striking for the simplicity of its ivory-coloured façade and the roof covering that recreates that of a typical Japanese Kura. The building blends in perfectly with the environment in which it is located, surrounded by the pampered vegetation of Dogo Park.


You can visit this fascinating museum from 09.00h to 18.00h, paying an entrance fee of 400 yen.


Address: 1-30 Dogokoen, Matsuyama, Ehime 790-0857, Japan
DOGO ONSEN

As a challenge today, we suggest that you free yourself of your most modest side and dare to bathe in an onsen. Don´t worry, and we´ll explain to you how it works.


An onsen is a traditional and typical Japanese bath composed of several pools of thermal water. The water will be at a high temperature, generally between 35-40 degrees. This is why it is suggested not to stay in the water for more than 10 minutes not to affect blood circulation.


The main reason you could doubt whether you dare or not is that you have to go naked in an onsen. In our culture, the modesty of nudity is extreme, in contrast to the Protestants of Northern Europe, who take advantage of the slightest ray of sunlight to bathe naked in a lake. Or the Japanese people who, even if they are very modest, show their nudity in an onsen by sharing a swimming pool. Don´t worry, onsen are separated by sex, so the most you´ll find is the same as what you´re counting on.


The onsen was not designed as a place of leisure, but historically it was used as a place of hygiene. You can´t go into an onsen if you haven´t washed beforehand. The Japanese had always had a reputation for being very clean, to the point that when the first Jesuits arrived from Europe in the 16th century, they were already struck by the cleanliness, order and neatness of these "savages" whom they were going to Christianise.


The protocol says that it is not well seen to go into an onsen if you have tattoos, as it is synonymous with a person who is not trustworthy or a yakuza. However, this tradition is changing. So if you have them, don´t worry: you will not be looked at for it, especially if you are a gaijin (foreigner).


There are outdoor onsen, an absolute marvel if it is cold or snowy outside, and indoor ones, as is the case of the historic Dogo Onsen. This bathhouse was built in wood in 1894 and had outstanding architecture, and it is as impressive that it became the inspiration for Hayao Miyazaki´s film Spirited Away.


The main building follows the traditional style of Japanese castles, with a three-storey structure crowned by a square tower, known as shinrokaku. On top of this, you will find the spa symbol, which is a white heron.


These historic baths were declared a Japanese cultural heritage site in 1994. As you could expect, there is a room inside dedicated to Botchan. There is also a structure built in 1899 for the imperial family, the Yushiden bath.


Throughout the year, nearly one million visitors pass through its facilities. Don´t be one of those who stay outside for shame or embarrassment! It is open from 07.00h to 23.00h, and the entrance fee is 600 yen.


Address: 5-6 Dogoyunomachi, Matsuyama, Ehime 790-0842, Japan
ISHITE-JI

The island of Shikoku, where Matsuyama is located, has the privilege of hosting one of the most popular pilgrimage routes in the country, the Shikoku Henro. It is a Japanese Way of St. James, and pilgrims follow 88 Buddhist temples around the island.


This 1,200-kilometre pilgrimage route attracts thousands of pilgrims annually, who walk the island´s perimeter through beautiful landscapes of forests, mountains, plains and coastline. Undoubtedly the two best times of the year to walk this route are autumn and spring. The first for its attractive red colours and the second for the floral explosion that floods everything. Walking the whole way would take 45 days, although here they are not as purist as on the Jacobean route and people take public transport.


The origin of this pilgrimage route can be traced back to the monk Kukai, who was born on this island in the 8th century. Throughout his life, Kukai visited the most spiritually interesting places to meditate. Some legends tell us that this Buddhist monk created the Shingon sect, who founded the 88 temples along the route.


In the 17th century, the Shikoku Way became very popular, attracting thousands of pilgrims to follow this holy route. Since then, it has continued to attract pilgrims, who incidentally dress in a distinctive white cotton jacket known as uwagi, wooden staff and a straw hat.


In Matsuyama, there are eight of the temples that make up this route. The most prominent of them is the 51st temple, Ishite-Ji, which means Temple of the Stone Hand. The temple is dedicated to the deity Kishimojin, to whom pregnant women ask for good luck in childbirth.


This Shingon temple was built in 729 and has become iconic because of its masterful architecture. Seven of its structures have been declared National Treasures, including a 200-metre rock path or cave filled with jizo sculptures. Among its most essential parts, we can visit the Niomon Gate, guarded by two wooden warriors, a 3-storey pagoda and the main hall built in typical Kamakura-period architecture.


The entrance and the surroundings of the shrine are full of souvenir and handicraft stalls selling all kinds of amulets, rosaries and pilgrim outfits.


Its location is very close to the Dogo Onsen, so it is common to find both pilgrims and tourists in the area. With no closing hours and free access, you can´t miss it.


Address:2 Chome-9-21 Ishite, Matsuyama, Ehime 790-0852, Japan
BOTCHAN TRAIN

As you can see, the legacy left in Matsuyama by the novel Botchan is immense, and you will find references to this work all over the city, ranging from sweets, cakes, the famous clock and even trams and a vintage train.


Note that after a hundred years, this book is still widely read throughout Japan and especially in Matsuyama, whose citizens consider it an actual work of art that recalls the times of splendour of the past.


In Soseki´s work, he describes trains with steam locomotives running through the streets of the city. These German-imported trains were in operation from 1888 until 1955 when they were replaced by attractive trams still operating with an old-fashioned aroma.


In 2001, the current vintage train, which, being diesel, resembles a steam locomotive, was commissioned to commemorate and honour the novel that made the city so famous. Its wood-panelled interior with benches will transport you to those trains you used to see on TV on Saturday afternoon westerns. It even smokes!


The station from which you take this classic train is Dogo Onsen, a beautiful building of western architecture rebuilt in 1986 with the same wooden structure used in the original 1911 building. Unfortunately, the Starbucks coffee shop on the ground floor ruins the whole atmosphere and takes you away from the early twentieth-century daydream.
The place has become a tourist attraction in the city. On your 20-minute ride, you can get from Dogo Onsen station to the Castle stop. Alternatively, in 15 minutes you can be in the city´s central station, following the same route as the tram. The price you will have to pay for the experience of being transported to the literary world of Soseki, and early twentieth century Matsuyama is just 800 yen.


On your way, you will pass some of the most attractive spots in the city centre, such as Dogo Park, a well-cured Japanese-style garden. The tour takes you through Minamachi Street, the Okaido shopping area and the famous Ninomaru Park at the foot of the castle.
FEET AUX BAIN-MARIE

Three-quarters of Japan´s territory is mountainous and located in the so-called Pacific Ring of Fire, which is constantly affected by intense volcanic activity and repeated seismic tremors. A wildland!


In total, there are 264 volcanoes scattered throughout the archipelago, 50 of which are still active. This phenomenon, which the Japanese have learned to live with, can be as harmful as beneficial. Hence the advantage the locals have taken of the fertility of their soil for growing crops or the temperature of their water for bathing.


Throughout Japan, there are more than 3,000 hot springs, each with its characteristics and properties. You can find them in a lake, river, and small fountains used for the feet and known as ashiyu. This is our suggestion for today.


Volcanic activity has allowed the development of its famous hot springs known as onsen. Here in Matsuyama, we have what is undoubtedly the most famous in the whole country, the Dogo Onsen, where the protocol says that you must enter naked. If for reasons of modesty, laziness, or not wanting to pay, you don´t feel like visiting it, we suggest a source for you to take a well-deserved bath, even if it´s only for your feet. You can do it for free in a traditional ashiyu.


Once you´ve wandered around the Dogo Onsen and its attractive shopping arcades, your body will almost certainly be begging for a break. The best place we can recommend for a well-deserved break is next to the Botchan Karakuri Clock.


At this popular tourist spot in the city, you will find a group of people sitting with their backs to passers-by, not rude. They are just enjoying the pleasure of the hot springs. The ashiyu has wooden benches, so we recommend you find a spot, take your shoes off and soak your feet in the hot springs.


Any time of the year is perfect for enjoying the high-temperature waters, but you don´t need to be Einstein to tell you that this pleasure is increased by a thousand times in winter. The incredible sensation of cold and warm feet is hard to describe.


This spot is ideal for taking a break and interacting with the tourists and locals with whom you share the fountain. They will almost certainly ask you curious questions such as: Where are you from? Or how did you get there? So get carried away and learn by interacting with the polite and curious Japanese!


Address: 6-7 Dogoyunomachi, Matsuyama, Ehime 790-0842, Japan