TOKYO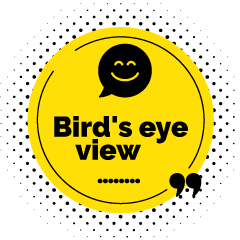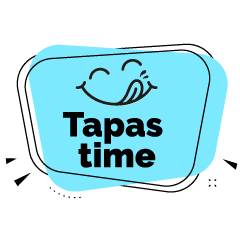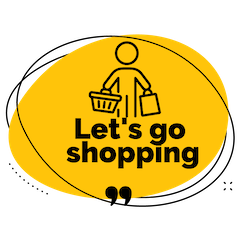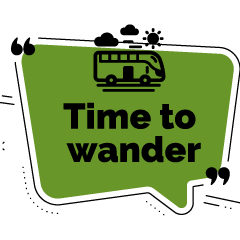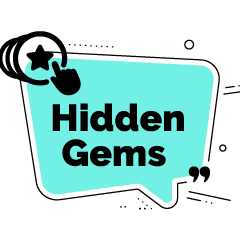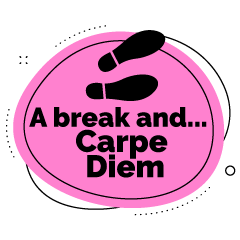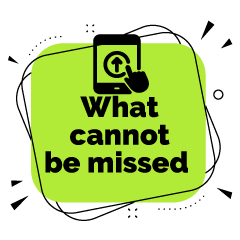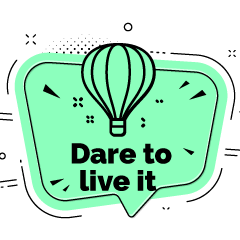 WE CAN EVEN SEE MOUNT FUJI!

We are going to recommend you, one of the most popular views in all of Tokyo, probably not the most famous nor the most spectacular, but without a doubt the cheapest. From the Metropolitan Government Tower which is free!


A popular thing to do is to ascend two of the icons of the city such as the Tokyo Skytree or the Tokyo Tower, however the Metropolitan Government building will not disappoint you at all. With its 243-meter-high towers with a panoramic observatory at 202 meters high, they make a wonderful viewpoint. From here, you can overlook the Shinjuku district, with the Park Hyatt hotel (famous for the film, Lost in Translation), the Meiji Shrine and on sunny days, one of the great symbols of Japan, Mount Fuji, can be seen with perfection.


The architect to whom we owe this imposing building is one of the most renowned in Japan, Kenzo Tange. He was commissioned to build the Tokyo City Hall for the second time, since the previous one, built in 1957 in the Yurakucho district, was also his work.


The work of the Metropolitan Government was completed in 1991, with two immense towers, which are intended to symbolize what was the center of power in Europe centuries ago, which is none other than the one held by the old gothic cathedrals.


This peculiar shape of the building has made it appear in several Japanese anime or science fiction movies showing a futuristic Tokyo. For example, in 1991 the Metropolitan Government building is destroyed by Godzilla in a fight with King Ghidorah.


As we have already told you, the entrance is free, the only thing you will have to do is pass a security control as it is a government building. Once you have passed the rigorous control, you can take the elevator that will take you to the 45th floor, where you will enjoy impressive panoramic views from each of its viewpoints. This observatory in the North Tower is open from 8:30 AM until 11 PM, so you can also enjoy fantastic night views.


To get to this emblematic building, we recommend you to take the subway to Shinjuku station and from there walk ten minutes following the Metropolitan Government signs.


Address: 2 Chome-8-1 Nishishinjuku, Shinjuku City, Tokyo 163-8001, Japan
EATING TAPAS AT GOLDEN GAI

Japanese gastronomy is rich, varied and renowned, known worldwide for its sushi, ramen or gyozas. We suggest you to go for tapas and it is not that we are going to bring you tapas as we would in Spain, instead, we suggest you to enter the wonderful world of yakitori in the striking Golden Gai.


This area, which is well worth a visit for its singularity, is crossed by six small and narrow alleys. Up to 200 small venues full of movies or music posters are concatenated, each one with its own personality. Buildings are usually low, one or two floors high. One can even find a tiny bar on the ground floor, with capacity for five or six people, sitting on stools in a row around a small bar, while enjoying the show of watching the cook preparing the yakitori. It is the perfect place to have a beer, sake and have a pleasant conversation with the local parishioners or the cook. Who said the Japanese were shy? It is not here!


The attraction of this place is that it represents what many streets of Tokyo looked like years ago. Due to its proximity to the Red Light District, the Golden Gai was a very important nucleus of prostitution and unwanted life. Although today it still has that shabby atmosphere, it is not a cheap area at all. In fact, it is very frequented by musicians, actors, artists, intellectuals and bohemians, which make it one of the areas with the most charisma and personality in the entire city.


Apart from drinking in a relaxed and informal atmosphere, you can taste the Japanese tapas or chicken skewers known as yakitori. They are a relatively modern dish in Japan, since the consumption of products of animal origin is contrary to the precepts of Buddhism. So, it wasn´t until the Meiji Restoration that Western customs were slowly introduced. There was a belief that eating four-footed animals could mean that one could end up crawling. This is the reason why the main animals consumed in the Japanese diet are fish, shellfish and poultry.


While the wealthy class enjoyed the best parts of the chicken, the rest of the people settled for the giblets and the worst parts of it. Yakitori is cooked roasted on skewers, some of them are very popular and others suitable for daring palates, as it is common to use parts such as cartilage, heart, skin or liver. Do not forget to try the most popular combination known as negima, which consists of chicken and Welsh onion strokes interspersed on a skewer.


OISHI or which is the same as BON APETIT!


Address: 1 Chome-1-6 Kabukicho, Shinjuku City, Tokyo 160-0021, Japan


¿AKIHABARA O AKIBAHARA?

Nowadays, where new technologies go much faster than us, you buy a cell phone which becomes obsolete in few months because a much more developed and modern one has come onto the market. We are going to suggest you to go shopping in the technological district of the capital of a leading country in robotics, electronics and new technologies. If you can´t find what you´re looking for here, it hasn´t been invented yet!


During the Edo Period, the saying, "Fires and fights are the flowers of Edo," was used in a neighborhood known for its weapon dealers, which could not be a better description for it! In 1869, as a result of a devastating fire, the Chinka-Jinja temple was built here to protect the neighborhood from fire. The locals believed that it was consecrated to the deity Akiba, popular for putting the fire out. They began to call the neighborhood the land of Akiba or "Akiba no Hara", which is the same in Japanese. According to legend, due to a human error and a typographical mistake, the name of the Akiba Hara neighborhood was changed to Akiha Bara. This is how it has survived to this day, although the locals continue to call it Akiba.


Today, Akihabara is very famous for being one of the most popular electronics centers in the country, as well as having become a mecca for Otaku culture. This is why, along with electronics stores full of cameras, computers and all kinds of accessories, you will also find video games, manga, anime, costumes or collector figure shops.


One of the reasons why we suggest you to make your purchases in this neighborhood, apart from the bargains that you may find as a result of competition between businesses, is the number of establishments in which your purchases will be exempt from taxes. If you want to be eligible to purchase your Tax Free products, your purchase should be always over 10,000 yen. Shop assistants will require you to show your passport with tourist visa.


They even sell suitcases, as they foresee that you are going to buy not just a little!


A good time to get to know this neighborhood can be at dusk, when the neon lights begin to illuminate everything in a strident and colorful way. This may be a good time to visit one of the neighborhood´s popular maid cafes, where you will be served by waitresses dressed as maids. A curious experience!


The neighborhood is also full of game rooms, karaoke bars or internet cafes where you can read mangas, watch DVDs and even spend the night in a small cubicle if you have missed the last train. Uncomfortable but cheap!


To get to this neighborhood you can take the Hibiya subway line and get off at the Akihabara stop.


Address: 1 Chome Sotokanda, Chiyoda City, Tokyo, Japan




ASAKUSA TRADITION AND MODERNITY

If there is a neighborhood worthy of being photographed in the city of Tokyo, it cannot be other than that of Asakusa. Formerly known as Shitamachi, which means lower city, it is the oldest and most traditional neighborhood in the city. Known for its history as a leisure and entertainment district during the Edo Period, it is still the oldest Geisha district in Tokyo today with 45 of them still actively working.


Although it was seriously destroyed by the US bombings in March 1945, it was completely rebuilt and continues to captivate with its temples, river views, thousands of shops and restaurants. It has the highest concentration of buildings from the 1950s and 1960s in all of Tokyo and there still are traditional ryokan, small apartments and its imposing Sensoji temple.


There is a photo that will capture all the essence of the neighborhood, you can take it from the building of the new tourist information center in Asakusa, which was designed by the architect Kengo Kuma. From the viewpoint located on the top floor, you can enjoy beautiful views of the entire neighborhood, with the Kaminarimon Gate, Nakasime Street, Sensoji temple and the Skytree Tower in the same snapshot.


As you approach the gigantic red door of Kaminarimon or Thunder Gate, you will find it almost impossible to resist taking a photo in it. Do not be frustrated if you find a real crowd in front of it. It will be impossible for you to take a photo without anyone, so take the opportunity, for its people are a part of the essence of Japan also. They will give life to your photo!


Once you cross the Kaminarimon, Sensoji will appear as a backdrop waiting for your camera´s lens. As you approach the temple via Nakamise Street, you will not be able to hold the impulse to snap hundreds of snapshots along the 250-meter shopping street. Everything will catch your attention for being unknown; the traditional sweets, the sembei cookies, the handicrafts, the traditional toys, the souvenirs, the amulets, the yukatas and kimonos with colorful patterns.


At the end of Nakamise Street, you can take one of the most typical photographs, which is also a good example of that fusion of tradition and modernity that stands out in Japan. It is the second access to the temple, the Hozomon, with a modern and futuristic Skytree Tower in the background. Be with your frame well prepared because this will be one of the top photos of your trip!


Once you have arrived at the Sensoji temple, your fingers will be out of control and taking photos nonstop since every single detail will catch your attention. Enjoy the place!


To get to this photogenic neighborhood, we recommend taking the Ginza line to the Asakusa stop.


Address: 2 Chome-3-1 Asakusa, Taito City, Tokyo 111-0032, Japan
GODZILLA AT SHINJUKU

Godzilla is one of the most popular references in the Japanese culture of the twentieth century and despite the fact that its popularity has decreased over the years, it continues to be one of the most known and feared monsters in the world. So, there was no better way to pay homage to it and reconcile with the monster that devastated Tokyo on several occasions, than to grant it a privileged place in the famous Shinjuku district.


You can find from the street the giant head of Godzilla peeking out from the terrace of the eighth floor of the Shinjuku Toho Cinema building. This immense 12-meter head of Godzilla, was installed at this location in 2016 as a promotion for the movie launched that year. Such was the success of this replica of the mutant dinosaur that roars and spits smoke that they decided to leave it permanently.


This immense monster was born from the creativity of Toho studios in 1954 with the first Godzilla movie. The director, Ishiro Honda, presented it as a metaphor about the nuclear attack that Japan had suffered from the US at the end of World War II.


The origin of this famous monster is a bit ambiguous, although always linked to the effects of radiation. Its origin comes from an island called Odo, where it was considered a supernatural being feared and loved at the same time. It would become a huge mutant dinosaur due to nuclear tests near Odo and the Hiroshima and Nagasaki bombs. In Japanese movies, Godzilla is depicted as a giant dinosaur with rough, thick, grayish skin, with a long, powerful tail. Its main form of attack is with a roar and releasing its radioactive atomic breath. It also happens to us after eating cabrales cheese!


The strident sound of Godzilla´s roar was created by Akira Ifukube by rubbing a leather glove with the strings of a double bass, although an urban legend says that it was due to the scream that the entrance door made of Toho Studios.


The original name used in Japan was Gojira, which means the combination of two words gorira (gorilla) and kujira (whale), since it is believed that the monster may have a mixture of both animals. An anecdote says that, it was the nickname given to a very fit employee of the Toho studios, due to his enormous dimensions. With colleagues like that who needs enemies!


When Gojira´s film reached theaters in the US, the monster was renamed "Godzilla, King of monsters" and some scenes were removed to clean up the bad image they had regarding the use of nuclear weapons.


WHEN YOU HEAR HIS ROAR IN SHINJUKU DON´T RUN AWAY


Address: 1 Chome-19 Kabukicho, Shinjuku City, Tokyo 160-0021, Japan
FINDING AN ADDRESS WITHOUT GPS

When you arrive in Tokyo, everything will catch your attention as weird, bizarre, or just different. From the taxis that open the doors automatically, the absence of wastebaskets in the streets that, by the way, are extremely clean, the toilets with more buttons than a telephone and a long list of peculiarities. Most probably, you will be overwhelmed with the feeling of not understanding anything. Simply, let yourself go and enjoy!


One of the biggest frustrations you can feel when you ask yourself, how can I get to a place if the streets don´t have names? Walking the streets of Tokyo and not having names to find where you want to go is tremendously confusing. Obviously, the Japanese also send letters or buy through Amazon, so there is a system to organize addresses, complex for Westerners who are not familiar with its system. But no worries, we are going to explain that to you so that you can get along with ease.


To begin with, the address system is numeric and is usually marked on the building blocks, so based on this premise, finding your destination will be something epic, but cheer yourself up! You can make it!
In addition, the addresses in Japan go in the opposite direction to how we write them in the West. They begin with the great divisions of the country that are the so-called prefectures, followed by municipalities, which in turn are divided in cities of course, with their neighborhoods known as Ku, which in the case of Tokyo, are 23 Ku, the neighborhoods are divided into districts and finally in smaller areas called Chome, with its buildings.

In summary, this would be the order for an address: COUNTRY-PREFECTURE-CITY-MUNICIPALITY-DISTRICT-NEIGHBORHOOD-CHOME (neighborhood area in number) - BLOCK (which is another number) -BUILDING.


When written in the Latin alphabet and not in kanji, the traditional order is reversed so that it looks more like a western direction, in such a way that, if you are looking for the Louis Vuitton store in Tokyo in the Ginza neighborhood, the address would be such as: 6 Chome-6-7 Ginza, Chuo City, Tokyo 104-0061, Japan.


Fortunately, in Tokyo and specially with the changes that they are undergoing as a result of the preparation of the Olympic games, which should have been held in the summer of 2020, more and more people are learning English. As a curiosity, the Japanese study English at school and almost 100% of them can read and write it, but since they are such perfectionists, they don't really talk in English to foreigners as they tend to be quite, shy and embarrassed of their pronunciation.


Therefore, if you are completely lost, do not be ashamed to ask someone for help on the street, you may not understand each other, but we guarantee you that the gentle Japanese will stay with you as long as you need and if necessary, they will take you to the site you are looking for. If you do not want to disturb the Japanese, you will always find in each neighborhood the koban, which are a sort of police officer stations with maps that will gladly help you.


GOOD LUCK IN YOUR SEARCH FOR YOUR DESTINATION WITHOUT A GPS!
HACHIKO OR THE FAITHFUL DOG

The Hachiko sculpture is probably the most beloved monument in the city and a meeting point for Tokyoites. A symbol in Shibuya and found at the 8th exit of the train station, exactly where the dog left its footprint as an example of loyalty. This point, which is a place of mass concentration, is located right in front of another symbol of the city: the famous Shibuya pedestrian crossing, frenetically crossed by around a million people a day.


The beautiful story of Hachiko, tells us how a professor at the University of Tokyo Hidesaburo Ueno, reluctant to have a pet, in 1924 found a puppy and quickly became attached to it. He decided to name it Hachi when he noticed that the puppy had a deviation in the front legs that as a consequence, would give it the shape of the kanji that represents the number eight. As a curiosity it is relevant to mention that eight is considered a number of good fortune in Japan.


Professor Ueno and Hachiko became inseparable, to the point that every morning the dog accompanied him to Shibuya station, where he also would wait for Mr Ueno to return at the end of the day. Travelers, passersby and people from the premises near the station observed curiously the beautiful image of the dog´s devotion to its owner.


Victim of a cerebral hemorrhage, the professor died in 1925. Hachiko, rigorous in its routines, continued going daily to wait for his owner at the station. Shibuya travelers and merchants, shocked by the tremendous loyalty of the dog, took charge of feeding and caring for it, and soon became recognized as the faithful dog.


As a tribute to its perseverance, in April 1934, a statue was inaugurated in its honor, in which Hachiko was present, as well as high dignitaries and Kishi Kazutoshi, author of the book, Hachiko. During World War II, the bronze statue of Hachiko was molted to manufacture weapons, being restored by the current one in 1947.


Hachiko lived 10 more years after his owner's death until he died in 1935. The dog spent every day of his life with the routine of waiting for his owner to appear at the gates of Shibuya station.


During the 1930s, a time of the rise of totalitarian movements around the world, Japanese nationalists wanted to exploit Hachiko´s loyalty. His loyalty was compared to the doctrine of bushido, which established a bond of loyalty between the samurai and the lord he served. According to the nationalists, Hachiko symbolized the obedience of the Japanese nation to their emperor.


Address: 2 Chome-1 Dogenzaka, Shibuya City, Tokyo 150-0043, Japan
BETWEEN COSPLAY TERRITORY AND "LES CHAMPS ELYSEES"

Tokyo is that frenzied, consumerist, and rare city where you are hardly alone, but at the same time there are so many lonely people. What we suggest to you is a stroll through an anthill of people throughout two totally opposite worlds, where you will go from the cheapest and tacky to the most expensive and elegant. You will discover that contrast between Takeshita Street, which is unparalleled as a cosplay mecca, and Omotesando Avenue as an artery of the most exclusive luxury.


Located between Shinjuku and Shibuya, the Harajuku neighborhood is a meeting place, for young people and artists. Full of cafes, shops, famous clubs, studios and art galleries where youth eager to unleash their creativity are concentrated.


We will start the tour from the JR Harajuku station, in which once you get out of the wagon, you will discover a colorful and bizarre world that will catch your attention. What are these people doing dressed up if it is not carnival? Almost in front of the station you will find the Takeshita Dori, the gateway to a wonderful geek world. You will recognize it by the crowd of kids taking selfies or photos.


As you make your way through the narrow Takeshita Street full of tourists, curious people and urban tribes, you will discover hundreds of original businesses. Ranging from 100-yen stores like Daiso (junk heaven and a good place to buy souvenirs made in China) to even cosplay clothing stores. You will see the organized and respectful Nipponese patiently waiting in long lines to buy a light flavored ice cream, a crepe or a radioactive colored cotton candy.


Enjoy the crowded Takeshita Street with its exciting youth atmosphere, conferred by its eccentric urban tribes, such as the lolitas, gothic lolitas, wamono, visual kei or gyauro. The show is served and it won't be for the monuments but for its people.


Once you leave Takeshita, always head straight for a stroll through Harajuku, full of original branded stores, where you can find unique items created by young Japanese designers, second-hand stores where you can buy cheap clothing or kimonos, and shops with inconceivable quirky outfits. Is that a store selling canine clothing over there?


Once you reach an alley somewhat wider than normal called Cat Street, turn right and go straight ahead. It will take you to the avenue of luxurious boutiques Omote-sando, which the Japanese themselves define as the Champs Elysees of Tokyo. As you walk along this glamorous avenue you will meet another "urban tribe", people dressed in an elegant, simple and discreet way carrying an oversized bag from their exclusive boutique. In fact, gossip has it that these people made a purchase at Dior, Chanel or Guci a thousand years ago and continue to reuse these impeccable bags even to buy bread. Envy is a bad thing!


Address: 1 Chome Jingumae, Shibuya City, Tokyo 150-0001, Japan
HOW COOL/INTERESTING IS THE UENO PARK

It is not surprising that Tokyo is popularly considered as an immense city in which everything happens very quickly, so we are going to suggest you to visit an island with so much frenzy, where you can stop and relax while watching life passing by, the Ueno Park.


It is a true paradox that a society like the Japanese, which is truly passionate with the observation of flowers and trees, live concentrated in macro cities like Tokyo which has around 13 million inhabitants including its metropolitan area. The Tokyo people live basically crammed inside large concrete blocks and skyscrapers, which are practically devoid of vegetation, being a city with serious environmental hazards.


During the 1950s and 1960s, in Tokyo, driven by its emerging economy, old buildings were destroyed and hundreds of skyscrapers were built feverishly that forever transformed the city´s skyline. As a consequence, a large part of its green spaces were lost, which played a fundamental role in improving air quality, as well as curbing the greenhouse effect.


One of the few green spaces or lungs that survive in Tokyo within so much asphalt, is the popular Ueno Park. It is a park with multiple attractions, such as its zoological garden, the Shinobazu pond, its cherry trees in spring or the National Museum of Western Art that was designed by Le Corbusier.


The park is located on the grounds where the Kaneji temple once stood, which was destroyed in the Boshin war. After the Battle of Ueno, this area became one of the first western-style parks in all of Japan in 1873.


Among the venues that we recommend you to sit down and enjoy Japanese daily life is the Shinobazu pond. This pond is divided into three areas, the lotus pond, very popular in summer, the cormorant pond and the boat pond, which is an ideal place to rent a pedal boat and enjoy the view from the center of the lake.


Another highlight of the park for a break is the oldest zoo in all of Japan. Built in 1882, it is divided into several thematic areas, the most popular one is dedicated to giant pandas.


If your visit coincides with the arrival of spring in late March and early April, it is an ideal time and place to perform hanami, which means observing the cherry blossoming. A moment obsessively awaited by the locals who take the opportunity to take thousands of photos and picnics under the pink covers of the cherry trees. The best point to enjoy nearly a thousand cherry trees in this park is from the wooden balcony of the Kiyomizu Kannon Temple.


You can reach this emblematic place in the city with the Hibiya and Ginza subway lines, getting off at the Ueno stop.


Address: 7 Chome Ueno, Taito City, Tokyo 110-0005, Japan