ROME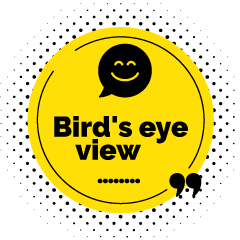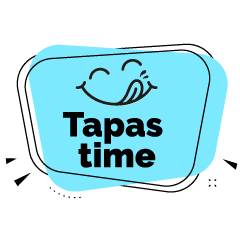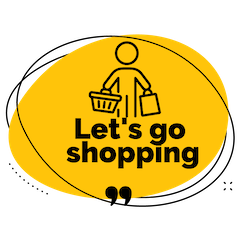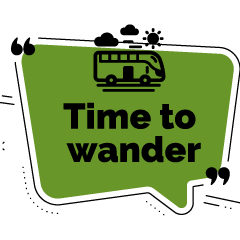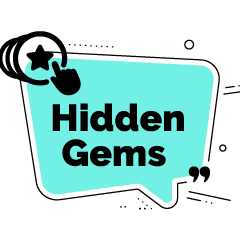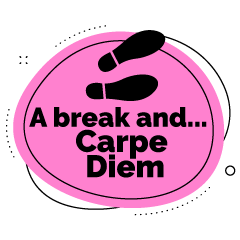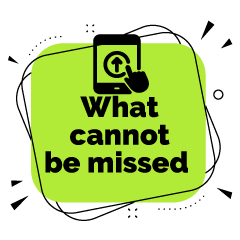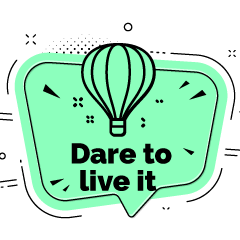 A VIEW WORTHY OF JUPITERTHE TERRACE OF QUADRIGAS

As an inheritance from their elder brothers, the Greeks, Romans changed the name of the most important god in the Olympic pantheon, Zeus, for Jupiter, God of Lightning.Today we suggest you to climb to the top of one of the most iconic monuments in the Eternal City, so as a kind of personal Olympus and in the heart of this wonderful city, you enjoy one of best views of Rome. Let's climb to the terrace on the top of the monument erected to commemorate King Victor Emanuel II, first king of the unified Italy. This building is also known by Romans as Vittoriano. It is homage not only to their first king but also to the agitated moment when a fractioned Italy, divided in very different small states, got unified to create a single kingdom, the kingdom of Italy, which became a reality in late 19th century.


This huge monument in the heart of the city was inaugurated in 1911 and became home of the Tomb of the Unknown Soldier, guarded by an eternal flame and two soldiers always present. It is also known as the Altar of the Fatherland.Inside the building we can also visit the Central Museum of the Risorgimento, an ideal place to get information about the period that saw the unification of Italy from Sicily in the south to the Alps range in the north. The building is also home of the Institute for the Study of the Italian Risorgimento.


This huge monument in white stone has always been controversial both for its size and its shape and hasn't been properly appreciated. It has been scornfully nicknamed "the Wedding Cake" or "the Typewriter", but nowadays it is undeniable its impact in the heart of the city center.


The monument, 135 meters wide and 70 meters high, is remarkable for its Corinthian columns and its endless stairs. On them we can see an enormous equestrian sculpture of the first king of Italy and big tricolor flags with the red, white and green symbolizing Italy.


Our proposal is to climb to the top of the monument so we can get the best views of this almost three-thousand years old city. In order to enjoy these views, we need to climb to the terrace of the monument where you will enjoy the wonderful views as if you were one of the Zeus Eagles looking for the navel of the world.It is easy to reach the monument terraces using two lifts placed in the back of the building. In order to use them you need to buy a ticket that costs 7 €, but the views from the top won't leave you indifferent. You must remember you are in the heart of the historical city, so the view from above is truly privileged. Northwards, you will see Piazza Venezia with the namesake Palace and the straight line of the famous and commercial Via del Corso, which ends far away in Piazza del Popolo. On the other hand, if you look southeast, you will not only see Roman and Augustus' Forum, where the public life of the ancient city used to happen, but also the huge mass of the most iconic building in the center of Rome, the Colosseum.


Southwards, you will find the Church Santa María in Araceli and Capitol Square and looking west you will be able to make out the dome of the Pantheon, the Vatican and Castel Sant'Angelo, among many other monuments.This amazing belvedere is known as Terrace of Quadrigas, because two impressive sculptures of chariots guided by Winged Victories crown it. A godly monument for a godly view, or at least a bird's eye view.


Address:


The Quadrigas Terrace is on the top of the Victor Emanuel II Monument in Piazza Venezia, heart of the city. It is open every day from 9:30 am to 7:30 pm. Last entrance at 6:45pm.


You don't have to pay to visit the terraces, but the prize to use the lifts is 7 €. You can use the stairs to access to some of the upper terraces for free. The views from t
A GOOD THING AN EMPIRE HAS IS THE VARIETY OF ITS CUISINESTREET FOOD

Roman Empire extended its borders from Scotland in the north to the Sahara Desert in the south, and from Atlantic Ocean in the west to Mesopotamia in the east. This huge amount of peoples, lands and climates influenced the biggest Empire in Ancient times. These influences, other than rejected, were included in the daily life of roman citizens, who benefited from living in the capital and heart of the Empire. Obviously, cuisine was part of this process, even more if we consider Roman is a Mediterranean people, lover of pleasure and enjoyment. This is the main reason why Roman cuisine is so varied and delicious.


We can have a big variety of food in Rome for a relatively small amount of money, things full of flavor we can enjoy without spending much time, as it usually happens on a restaurant, where we need to wait to be seated, to get the menu and be attended. When we want to make the most of our time, the street food is an idea option. I will write about some of the products we can enjoy and where we can find them. You should remember that these are just a few of them and there is a huge variety of places all around the city where we can find them.


Trapizzino: These are triangles of stuffed pizza, born in the Testaccio Quarter and nowadays can be found anywhere from Rome to New York. Imperial Rome extends again all around the world thanks to its cuisine. Trapizzini are small bags of pizza dough stuffed with flavorful ingredients such as cheese, minced meat with tomato sauce, tongue in souce... peculiar flavors on a peculiar pizza. You can try them inTrapizzino, via Giovanni Branca 88.


Supplì: A classic of Roman street food, rice and cheese balls covered in breadcrumbs and deep fried. At least, this is the traditional recipe, but now you can find innovative variations like anchovies or carbonara supplì. Just delicious! Supplizio, placed in Via dei Banchi Vecchi, 143 can be an ideal place to try this delight and many other deep-fried products.


Deep-fried cod: A true delight from the sea battered and deep fried. This is also a Roman specialty. You can buy them to take away so you can make the most of your time in the city. I'm not saying you shouldn't enjoy a good restaurant or pizzeria in Rome. Of course, you should, but that's better left for dinner time. It is better to take advantage of the solar light during the day, but without renouncing to a delicious bite.


You can enjoy deep-fried cod in places like Dar Filettato, frequented and loved by locals, in Largo dei Librari 88.


By the way, it seems that English fish and chips were originally an Italian invention.Maritozzi: that's an option for travelers with a sweet tooth. Maritozzi are cream stuffed brioches. Its name comes from the tradition of hiding a jewel in them and giving it as a present to fiancés.


Café Roscioli inPiazza Benedetto Cairioli is an excellent place to try them.Stuffed Pizza: this is street food a la carte, as you can choose your own ingredients. However, it is convenient to listen to the professional advices, as they usually know better their products and the likes of the clientele. Would you dare to try a pizza stuffed with figs, giving a sweet twist to a savory dish? All the power to imagination!You can have a stuffed pizza in many different places, but I will suggest you one of them: Frontoni, inCircunvalacione Gianicolensi, 145


Polpette: Roman meatballs, what a wonderful meal! In I Fritti di Sora Milvia you can try this and other Roman specialties in generous portions that will delight and satiate you in equal measures. Be careful not to order too much or you won't be able to have it all. It is an ideal place to share, but if you are on your own it is better to or
TWO THOUSAND YEARS VISITING STREET MARKETSPORTA PORTESE FLEA MARKET

In Rome there are many street and flea markets, many of them only open on Sundays and feasts when Romans enjoy a free day. You can find almost anything in these places, even the bicycle you were stolen the day before, although probably in pieces. Jokes apart, these places are usually open-air markets and flea markets where you will find new and second-hand objects at very inexpensive prices. These are also ideal places to find objects out of stock or whose production has been discontinued. Clothes, watches, stamps, books, CDs, flowers, handcrafts… anything you can imagine.


Among the best street-markets you will find in Rome are Campo dei Fiori, the Trionfale market, the Testaccio and Esquilino markets and the Mercato Campagna Amica. There are markets in every corner of the city, but the flea market in Porta Portese is the most famous among them, the biggest and the oldest.


This flea market is held every Sunday and includes more than four thousand stands where street vendors offer their different products from eight in the morning for the early birds to two in the afternoon for the nighthawks that went out on Saturday night and overslept. It is advisable to arrive early, as vendors are eager to sell and it is easier to get better prices.


In this open-air market, as in Arab bazaars, bargaining is a common practice and that will help you to find really cheap things. This market was born after World War II and in those times, you could have found farming products, handcrafts and collector items. Nowadays we can find everything from antiques to junk: clothes, shoes, stones, wine, jewels, old coins...


We can also find live music and places to have a snack. Locals usually have their breakfast in the area before they start their walk looking for bargains. Even if you are not planning to buy anything, it's a funny plan and an ideal chance to meet locals. The place is crowded, but not everyone is trying to buy. There are people who go there trying to fish among the distracted buyers. So, it's good to be cautious and not to take too much money with you, especially if you look like a tourist. As our knowledgeable guides usually say, in Europe it's almost impossible to be the victim of a violent burglary, but it's relatively easy to find a pickpocket. You are never too cautious. Try to keep your money in a safe place and don't take the passport with you. Probably it won't happen anything, but it's better to be safe than sorry.


You can start your walk in Porta Portese or near the tramway stop named Ippolito Nievo. This second option is ideal for lovers of antiques and the first for those who prefer a bazaar-like market. My advice is to begin with the antiques area, as it will give you a more accurate idea of this traditional place. The other area is cheaper and more commercial.


This is the biggest market in Italy and it can be found near the Tiber River, in the quarter known as Trastevere.

LET'S SEE THREE COUNTRIES AT THE SAME TIME THROUGH A KEYHOLE

Do you want to see something truly original? You will only be able to watch it for a few seconds and you will probably find some line to visit it, even if it is a quick one. This is a well-known place, but not massively visited.It is at the top of the Aventine Hill, one of the seven original hills of Rome, a city known in ancient times precisely as "The City over the Seven Hills".


The Aventine is the place Romulus and Remus climbed to in order to decide who would be king by counting vultures, an old augury system they inherited from their Etruscan ancestors. But we are not climbing here to count birds, but to get a special view of St Peter's dome. Be ready and take your camera with you, because even if briefly you will have a satisfactory experience. You must reach a gate between the Orange Trees Garden and the Villa of the Priory of Malta, a place so inaccessible to common people that because of its historical rights is considered an independent state or entity. Our destination is just a keyhole, but through it we can see the garden of the Priory of Malta, designed in the 18th century and in the horizon a rare view of St Peter's dome, in the Vatican.


Do you realize that, in that moment, we are in Rome, Italy, and looking through the gardens of the Priory of Malta, we are seeing the Vatican state? Just a few seconds, as probably there are more people waiting behind you to enjoy the same view. A few seconds, a picture and three countries. Something different and unusual.


This place is in the city center, not far from the Circus Maximus, but you won't find it immediately. You have to look for it. And if you enjoy nature, use this opportunity to explore the Orange Trees Garden, that has wonderful views as well and Rome's rose garden, where you can see and smell all kind of roses.


You will find this gate in a beautiful square in Rococo style, probably committed by Cardinal Rezzonico to Piranesi in 1765.


Address:


Piazza dei Cavalieri di Malta.

A CASTILLIAN MYSTIC IN ROMEECSTASY OF SAINT TERESA

This wonderful sculpture, also known as "Transverberation of Saint Teresa", was made by the sculptor Gian Lorenzo Bernini and can be found in the Roman church of Santa Maria della Vittoria, built to commemorate the White Mountain victory in Prague. The sculpture is placed in Capella Cornaro.


This church is a basilica built in the 17th century, as the sculpture created by Bernini between 1647 and 1652. It is a masterpiece of Baroque sculpture. It depicts Saint Teresa in the moment of "transverberation" or mystical rapture, as described by herself in her autobiography The Life of St Teresa. The chapel itself where the sculpture is located is already an impressive explosion of noble materials, such as marble and bronze, and the light that enters through a hidden window in the chapel's high part underlines the Saint's expression. The dome represents a heaven full of cherubs where the Holy Spirit in the shape of a dove enlightens Saint Teresa. It was painted by Bernini as well. On both sides, different members of the Cornaro family seem to be observing the scene: as described in her autobiography, an angel pierces Saint Teresa's heart with a dart. In the Saint's face pain and pleasure mixes for a moment. The piece is sculpted in white marble and the upper light beams have been done in bronze. The work's movement, the contorted figures and the folding in the Saint's cloak are characteristic of the Baroque style. The sculpture is three meters and forty centimeters high.


Bernini combines in this work sculpture, painting, architecture, light and theatre creating a coherent feeling with the taste of the Counterreformation, the Catholic answer to Protestant Reformation.


Bernini studied theatre and scenic arts. The way Bernini manages to represent and express in the Saint's face all the feeling she wrote about in her literature constitutes a Baroque style masterpiece. The angel smiles relaxed, Teresa seems to levitate. The mystical moment is represented with great beauty and veracity.


Bernini, one of the greatest sculptors in History, inherited his style from Michelangelo and Manierism, but he was able to create something completely new, an art filled with expression and feeling, combining realism, theatrical drama and grandiosity.


Several of his masterpieces can be seen in Rome, such as Rape of Proserpina, Apollo and Daphne on the main altar Baldacchinoin St. Peter's Basilica. Saint Teresa is the most important of Spanish mystic authors and was heavily influenced by St. John of the Cross, mystic and patron saint of poets.


Address:


Via Venti Settembre 17.


It is close to Termini Station and Piazza Repubblica. It can be reached from both underground stations.

THE SYMBOLS OF ROME. CRESTS AND FLAGS. DARE TO LOOK FOR THEM AND COLLECT THEIR PICTURES?

You have probably noticed in movies the famous banners Roman legions carried while parading. They had the iconic acronym S.P.Q.R. Do you know its meaning? And do you know the city council still uses it nowadays?And why most of the buildings are painted on orange and Burgundy?


If you look the city flag you will find the same colours.In this section we will suggest you to pay attention to these and many other symbols that can be found in the city. It is better if you do it in your free time, so you don't miss the interesting explanations of your tour leader or local guide.


The amount of symbolism and heraldry this city can offer you will surprise you. Let's collect pictures of these symbols! You will already know some of them, like the iconic SPQR. You will hear about many other from your guides, and you will be able to research about some of them during your stay in Rome or once you are back home.Rome's coat of arms is a gothic crest with the acronym SPQR, a Greek cross and the colours of the city. The cross symbolizes the predominant religion in Rome. SPQR is an acronym that stands forSenatus Populusque Romanus, that is "the Senate and the People of Rome."


In ancient times, this acronym referred to the Roman Republic government and nowadays has become the city's emblem. For centuries it was minted in coins, written in texts and carved in stone in monuments and public works. Here is where it's easier found nowadays. It was part of the army banners as well. It was used from the year 80 B.C. until Constantine reign, during the 4thcentury A.D. During Mussolini dictatorship in the early decades of the 20thcentury, it was placed again in many buildings, in the sewage system and in the coat of arms.


The Roman flag colours are purple red (also known as Pompeian red or dark red) and gold. The flag is inspired by the coat of arms. The gold, dark yellow or orange symbolizes the sun and it was worn by ancient senators in their robes. Dark or Pompeian red symbolizes the empire.


Legend says that eleven sacred crests in this colour were held in Mars temple, the oldest of them having fallen from heaven. Rome considered itself its guardian.You will find these two colours and different variations of them in many Roman façades. These are also the colours of the Roma football team, one of the two main football teams in the city, the other one being Lazio. If you visit a Roma store, you will find these colours in their uniforms and in all kind of souvenirs.


The Vatican flag is yellow and White, with the Pope's crest on the white part. It was created by Pope Pius VII as a stand against Napoleon and the Romans who supported him. This flag was supposed to become the Swiss Guard banner and of the troops of the nobility that still supported him, as a way of distinguishing them from the rebel Romans.White and yellow symbolize gold and silver, the stuff St. Peter's keys were made of.


These golden and silver keys can be seen in the Pope's coat of arms and symbolize his spiritual and earthly powers. The tiara above them is pointy and has three levels showing the Pope's triple power: Father of Kings, Ruler of the World and Vicar of Christ. You will find this flag in the Vatican State and in the extraterritorial buildings that belong to the Vatican State. Y


You will also find it in many monuments whose construction was ordered by a Pope. In these monuments, the keys and the tiara are combined with the symbols of the family that a particular Pope belonged to.Coat of arms of Roman nobility: There have been many different families with economic, political or military power in Rome. Pamphili, Borghese, Barberini, Colonna, Orsini, Farnese and many mo
A GREEK GOD UNDER THE SHAPE OF A SERPENT SAVES THE CITY AND CREATES HOSPITALSTIBER ISLAND

There is only one island in the part of the Tiber which runs through Rome. It is known as the Tiber Island. It is considered one of the smallest inhabited islands in the world. It is linked to both sides of the river by bridges, Ponte Cestio and Ponte Fabricio. Ponte Fabricio, built in the year 62 BC is the oldest bridge still standing in Rome. There are also remains of a broken bridge. It was the first one built in stone in Rome and it is known as Ponte Rotto (Broken Bridge).


The main buildings in the island are the Church of St. Bartholomew and the Hospital of Fate Bene Fratelli, which means "You do well, brothers". The most interesting thing about the hospital cannot be seen, is hidden below it: a Roman temple.


Classic writer Ovid wrote about this temple in its famous work "Metamorphoses". It was a temple dedicated to Asclepius, the Greek god of medicine. Ovid tells us that a terrible epidemic was devastating the city and a Roman delegation made a pilgrimage to the Shrine of Apollo in Delphi and asked the god for help. He told them though his oracles and priestess that he couldn't help them, but his son Asclepius would do it.


Romans searched and found a statue of the god that turned into a serpent and boarded in the ship that took them back to Rome. After days of navigation, the delegation arrived to Ostia, the Tiber River mouth. The ship went upstream to Rome and when it arrived to the Tiber Island, the snake raised, left the ship and settled in the island, recovering its divine shape. A temple was built in his honor and it became as well a place of healing. That was the end of the epidemic. Since then and until our days the Tiber Island has been a place of healing. The island has clearly the shape of a ship, like the one which travelled to Greece.


It is important to remember that the snake entwined around Asclepius rod is the symbol of medicine. Since five hundred years ago, Mercury caduceus, with two winged snakes has become other symbol of medicine.


How to arrive:


You can go by bus to Lungotevere Pierleoni

WALKING THE GIANICOLO

Janus (or Gianno, in Italian) was the double-faced God, one was happy, one was sad, one for the peace, one for the war, one looking backwards to the past, the other looking forward anticipating the future. It was one of the oldest deities, not only among Romans, but also among Etruscan and other Italic peoples. It was customary to have an image of this god at the houses and city gates. It was thought to be the father of the gods, so he was son of none. It was so important and mysterious that more the 2600 years ago he gave his name to the first month after winter solstice: January. It became the first month of the year after Julius Caesar calendar's reform.


The hill that dominates Rome from Tiber's opposite side to the city center is dedicated to him. It's the same side where we can find the Vatican and the Trastevere Quarter.This hill is not one of the famous Rome's seven hills, but from here we can enjoy a wonderful view of the city and also of its greenery and its many interesting places.Even if this is not an exhausting walk, as we are going to climb up and down a hill, we will need a minimum of physical activity.


Even if it was considered to be outside the city for many centuries, since Pope Urbanus VIII ordered to build new walls for Rome, this hill became part of the city. It has been the location of important and heroic historic events. In the 6th century before Christ, Rome, still under Etruscan control was besieged by Porsena, who had his headquarters here. Young Mucius went there to kill him but he killed a subordinate by mistake. After he was detained, he showed his courage to Porsena putting his hand inside a fire pit. He was so impressed that he forgave him and left him free.


It was heroic as well the crossing of the river of the captive women of Rome. They had been apprehended by Porsena and, urged by a young woman named Clelia, they jumped to the river and crossed it swimming. Here Garibaldi defended Roman Republic against French troops in 1849.During our walk we can get into different art galleries and attractions or just walk exploring the area.


Art Atractions:


In Trastevere we will find the Porta Settimiana, opened in the Aurelian Wall and restored during Alessandro VI papacy.


Corsini Palace, built in the 15th century, owes its name to the Cardinal who owned it, a nephew of Pope Clemente XII. Nowadays is home to a painting gallery.


The Galleria Nazionale d´Arte Anticaexhibits paintings made by members of the Tuscan School and by Fra Angelico, Tiziano, Rubens, Caravaggio, Poussin, Guercino, as well as works in Neapolitan Baroque style and by José Ribera.


Villa Farnesina was originally built during the early 16th century as home for the wealthy banker Agostino Chigi and used for the celebration of parties by Pope Leo X. Many great artists from the Renaissance worked in its construction and made of it a monument to both men friendship. The most famous pieces were painted by Raphael: first, he depicted the legend of Cupid and Psyche, a work that became inspiration for the mannerist school, and, on the Galatea hall, he depicted the triumph of Nereo's daughter, who is shown riding a chariot drawn by dolphins. Sebastiano del Piombo and Peruzzi painted other frescoes in the same halls. It is said even that Michelangelo painted one of the faces. In the higher part of the hill, we have the church of San Pietro in Montorio, a building erected during the 15th century, during Sixtus IV papacy. It is dedicated to Saint Peter and was commissioned by Spanish King Ferdinand the Catholic. A legend from that period says the Apostle was crucified here. In the cloister we can see the Tempietto, a small temple built by Bramante, circular shape and decorated with Doric columns.
<
CAMPO DEI FIORI

This is a truly beautiful square in Rome's city center, not distant from Piazza Navona, Piazza Farnese or the Tiber River.


This square is a very pleasant pedestrian space surrounded by low buildings and a huge amount of taverns, cafes and pubs. Let's enjoy a moment of relax taking a seat in any of its iconic terraces. It is ideal whether we are planning to have lunch, dinner or just a cup of coffee or a drink. Local youth choose this square indeed for their late-night meetings. Here we will be able to enjoy some minutes of quietness watching life pass in front of us, maybe deleting pictures we took and we don't want to keep or sending some of the better ones or just reading about our next destination.


Until the 15th century this square was a blossoming meadow, that's where its name comes from. Pope Calixtus III ordered it to be covered with pavement so it became more luxurious and in a few years the area was filled with palaces, churches and buildings of powerful families like the Orsini. That was the beginning of a complete reshaping of the quarter known as Parioni.


This square has been used for different purposes during its existence. It was, for example, a horse market and a place for public executions. On February 17th 1600 famous monk, philosopher and scientist Giordano Bruno was burned alive for his modern ideas, in conflict with those imposed by the Catholic Church at the moment. He affirmed that the Earth orbited around the Sun and not the opposite, as Popes ordered to believe then. All his books were forbidden by the Catholic Church. At the center of the square, we can see a monument erected to commemorate him. It was created by the Italian artist Ettore Ferrari in 1889. This sculpture is part of a series of anti-Pope monuments erected after the fall of the Papal States. Since 1869 a market is held here every morning except on Sundays. Before that, it was held in Piazza Navona.


In ancient times, in this area there was a temple consecrated to Venus, Goddess of Love, which was part of the Pompey's theatre complex.