Moscow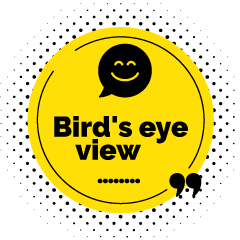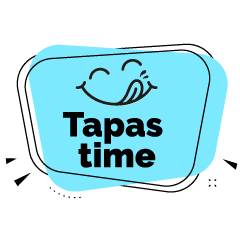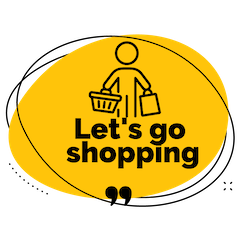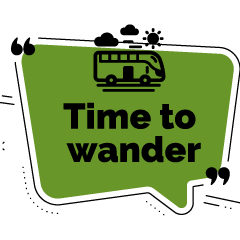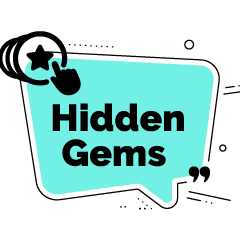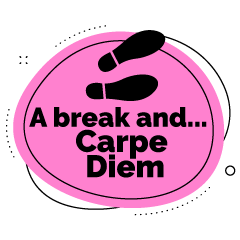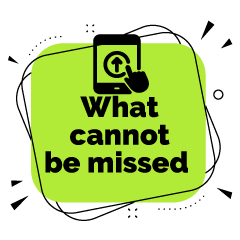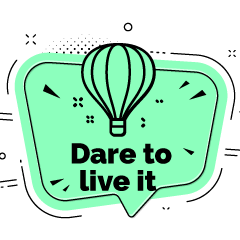 RUSSIAN HORIZON


Welcome to the skyscraper city of Europe. Three quarters of the Russian country belong to Europe, while the remaining quarter belongs to the Asian giant. Six of the ten tallest buildings in Europe are in Moscow.


At the moment the Ostankino telecommunications tower is the tallest building in Europe at 540 metres high. And how will the view be from the top?


In order to climb to this height there are a number of bureaucratic steps to follow, as it is a protected government building. You have to book your ticket on the website, as only a limited number of tourists are allowed at any time. When you make your reservation, make sure you have your passport handy, as it is essential to buy the entrance ticket.


You have two different options to buy your ticket. First, you can book for the enclosed observation deck which is located at a height of 337 metres, accessible by a high-speed lift. You will get there in no more and no less than 42 seconds. The platform's floor is made of glass, so the place is not suitable for those who suffer from vertigo.


The second option, in addition to the glass roof, includes a new roof or technical balcony located at 340 metres. This last balcony is open-air, and can only be visited from May to October, although access to it depends on weather conditions. This option also includes a visit to an open balcony at a height of 85 metres, and the interactive museum dedicated to the history of the tower´s construction.


The view will leave you speechless. It is amazing, whether it is day, night or sunset. Each time of the day has its own particular magic. From the top you can see up to a distance of 70 km, and you can even use panoramic telescopes on the covered platform.


In addition to enjoying the panorama, you can also have a snack or a meal in one of the restaurants located between floors 328 and 334, situated on a rotating platform (every 40 minutes it makes 2 turns on its axis).


The prices are between 10 and 25 euro, depending on the distance to the ground. The higher the restaurant, the higher the price. It´s as simple as that.



Underground Line 4 Vistavochnaya, and from there tram 36 or 73.
Tram 13, 69, 73 and 36

https://www.tvtower.ru/en/

Option 1, 1000 roubles, about Euro 12.

Option 2, 1500 roubles, about Euro 17.

In both options if you choose morning timetable, the price is slightly lower. Children pay half the price.
HOT AND STRONG



When we think of Russia, the words "cold" and "vodka" immediately spring to mind. And of course, to fight the cold, there is nothing better than vodka or a hot soup.


We start from the premise that Russians love beetroot, and we even find it in their soup. And so it is, one of the most popular soups is beetroot soup. We can also find beetroot in appetizers, salads, as an accompaniment to other dishes, etc.


The Russian soup par excellence is the borsch, also known as beetroot soup. Normally this soup is eaten very hot to fight the cold, as it has a high caloric content. However during the hotter days of the year or in certain regions it can be eaten cold.


The recipe for borsch soup varies slightly depending on the region, but the main ingredient is always beetroot.


It is said that there are as many recipes for borsch soup as there are cooks who make it. Each one adds his or her own personal touch, and there are even families who keep their recipe top secret.


In the old days it was made with wild plants or oats, but nowadays potatoes, carrots, cabbage, tomatoes, etc. are added. It is also usually eaten during celebrations, but on these occasions meat, mushrooms or fish are added. It is also said to be better eaten the day after it is cooked, after several hours of rest. It was also a very common dish during wedding ceremony banquets.


Originally it was a peasant dish. So it was considered a sign of bad taste for wealthy families to offer it to their guests. But over time, it became the favourite dish of some tsars such as Catherine the Great or Alexander I.


Russians cannot conceive of a meal without a soup. Whether it is the famous borsch or something similar, they eat soups all the time, even at breakfast.


Borsch soup is also often eaten as an accompaniment to vodka, to combat the intoxicating effects of the latter.


It´s like a Spanish tapa, but Russian-style!


Another important thing, vodka is drunk on its own, not with lemon, not with cola, not with ice or anything else, just with soup! Something strong and hot to fight the cold Russian winter.


So a toast with a beetroot soup, a glass of vodka and the phrase "na zdorovie", which means: "cheers."
WOOL AS PANACEA


When we return from a trip, our suitcases are usually overflowing with souvenirs. The top place in Moscow to fill our suitcases is the Izmailovo market. What you can´t find here, you won´t find anywhere else. Here you can buy matryoshkas, amber, Faberge eggs, orthodox icons, hats, soviet medals, vodka, objects with chokhloma painting, caviar... and also the famous valenki boots.


The valenki is a very comfortable traditional Russian boot, which is unique to Russia. It has become very popular in the winter because it keeps your feet insulated from the snow and cold. They are made of sheep´s wool felt, hence their name, which literally translates as "made of felt".


For centuries this type of boots was part of the Russian clothing of all social classes, leaders, peasants, soldiers, etc.


They were popular shoes until the middle of the 20th century. Then they fell into disuse as they were associated with a rustic way of dressing, although nowadays this type of boots are worn not only in the villages, but also in the city, as Russian designers are always bringing new models with embroidery and decorations to the market, combining fashion and tradition.


Until the 18th century valenki were very expensive and handmade, produced only in Siberia and different regions of the north. Its handwork combined difficulty and a long production time. Only rich people could afford true valenki made by craftsmen. Families could often only afford one pair per family, and they even shared them. It was not until the 19th century that they began to be produced more widely. Then they became the most popular winter boots in the country.


Not only do they keep feet warm, but they also have many other qualities, as the natural sheep´s wool absorbs and allows moisture to evaporate, keeping the foot dry. This helps to prevent colds. Wool contains lanolin, which effectively relieves muscular and rheumatic pains, and even helps to heal wounds.


In ancient times, old people living in villages did not take off their valenki even during the summer, as they were believed to improve blood circulation. They can also be worn as slippers at home.


The boot should be bought one size larger so that it can be worn with thick socks, and also because the wool shrinks. In case of rain, as they are made entirely of felt, a kind of rubber sole called a chanclo is placed underneath them, although nowadays they are sold with a rubber sole included.


It is also interesting to know that valenki do not have a left or right foot, they are all the same initially, but with time and use, the boots adapt to the shape of their owner´s foot, which is why they are so comfortable. They can last up to ten years, depending on how often they are used.



Prices are around 2500 rubles and upwards (about Euro 30).

Izmailovo (Underground line 3, Partizanskaya)
GILDED WITH GOLD


April, 29th is an important day for Muscovites, as it is the opening day of the fountain season in the city. Some 560 fountains are spread throughout the city.


All the city´s fountains are lit up at the same time, after a long winter in which they do not fulfil their function, but turn into beautiful snowy or icy statues. The Fountain of the Friendship of Peoples or Fountain of the Friendship of Nations is one of the most famous and well-known fountains in the capital. It was built in 1954, during the Stalinist era. It consists in 16 statues of maidens in regional costumes representing all the republics of the former Soviet Union, surrounding a giant sheaf made of ears of wheat, sunflowers and hemp as a crown, on a large octagonal basin of red granite of approximately 4000 square metres. Each statue weighs about 2.5 tonnes and is 4 metres high. This fountain has been restored in 2019 for the first time and in its restoration all the statues had to be gilded with gold again. Curiously, a total of 6 kilos of gold were spent to restore the original shine to the fountain.


There is something interesting to know about this fountain. The USSR actually consisted of 15 countries, but here we can count 16 statues. This is because until 1956 the Soviet Union also included the Finnish Republic.


It is also very beautiful at night, because there is a show of light, music and water thatmake this fountain a truly special place.


Despite its beauty, this great attraction has a background history that involves a lot of military issues and reminds us of the demanding conditions imposed by the Soviet Union in the past, which is why many people consider this fountain should disappear. However, history is history.
MOSCOW'S FAKE COLUMBUS



One of the most controversial statues in Moscow was created by Zurab Tsereteli. He is a close friend of the city mayor and that could be the crushing explanation of why the statue was erected in the first place!


It is an impressive statue 94 metres high, supposedly representing Peter the Great.


It was originally intended as a monument to Christopher Columbus, but when the idea failed to attract patrons, the artist decided to replace Columbus´ head with Peter the Great´s and that´s it!


The sculpture is located on a small island in the Moskva River.


It is one of the city´s most despised attractions, which is why it is practically unmentionable. It has even been called one of the ugliest sculptures in the world. But, for better or worse, it leaves no one indifferent, which is why it generates so much expectation. So, we are not going to be any less, and we must get to know it first hand.


There have been several attempts to destroy it. A terrorist group tried to destroy it by placing explosives in its base. Activists even went so far as to collect funds for its demolition. There have also been offers to move it to St. Petersburg. But either attempt was unsuccessful, so it still stands in Moscow.


Part of this hatred of the statue is due to the fact that Peter the Great was in love with St. Petersburg. He went so far as to withdraw the title of capital city from Moscow and give it to St. Petersburg.


It is a bronze sculpture in which the three caravels are depicted on top of each other. Above the third one stands Columbus, with his hands on the rudder and holding a parchment aloft. In addition, the aforementioned "work of art" has several historical errors. The wheel-type designed rudder in Columbus´s hands dates from after Columbus´s own time. Also, the supposedly defeated ships bear the cross of St. Andrew, the symbol of the Russian navy, which would indicate that Peter the Great defeated his own fleet.



However your opinion about it, this is a statue you can´t miss.
BUCK NAKED BATH



One of the most important leisure activities in Russia is the banya, which is the traditional spa of the Russians. It isn't only a place for relaxation, health and wellness, but also an ideal spot to socialise with friends and family. A banya is place to eat, drink, cleanse the soul and heal the body.


Even today, the banya is still one of the most important weekly activities for many Russians, as it is deeply rooted in their culture. We shouldn't forget that Moscow was born as an ancient Viking settlement.


The Sandunovskie Banya is the oldest and most luxurious banya in Moscow. It opened in 1808.


In a Russian banya you have to follow several steps, as if it were a ritual. There is a section for men and a section for women. The ritual consists of getting rid of all your clothes in the changing room area, take an initial shower and then go into a steam sauna at 100°C. It is customary to shake your back with a shampoo. It is also customary to shake your back with a branch of dried birch or eucalyptus leaves to improve circulation. After repeating this process a few times, it´s time to take a break, talk and have a bite to eat with friends. Then you can repeat the whole sauna ritual.


It usually lasts for a couple of hours, and during the resting time you usually drink tea, vodka and have some food. The baths are divided into three areas: the dressing room or rest area, where food is also served and where all the talking takes place. There is another area where the showers and toilets are located, and the third area is the sauna itself. These baths are frequented by the city´s celebrities (politicians, sportsmen or famous artists) as well as businessmen, who use them as a good place to close business deals.


To use these baths, you can either pay the public entrance fee or rent a private room. There is also the possibility of a guided tour of the facilities on the closing day. (You can make a reservation here, pr@sanduny.ru.)


During your stay in the banya, you will be able to chat as God brought you into the world (i.e. naked, but don´t worry, you can use a towel and cover your head with a woollen hat to protect you from the heat). You will be surrounded by your friends, family, office colleagues or just by strangers, so there´s no need to be shy. Are you up for it?



http://www.sanduny.ru

Prices range
from Euro 20-30
14 Neglinnaya Street
A "TOP SECRET" UNDERGROUND LINE



When visiting Moscow, the underground is a real must-see. It is considered one of the most beautiful in the world. It covers more than 330 kilometres, and is not only a means of getting from a point to another point, but it is itself considered a destination. Travelling through its stations is like being steeped in history, as the past and present of Russia are captured in its underground galleries.


Stalin wanted the underground stations to become the people´s palaces, and he got his wish. Through Moscow's underground system, he demonstrated Soviet power and splendour to the world. The best materials and artists were brought from all over Russia to achieve this grandiose result. Polished marble grids, high ceilings, majestic sculptures, mosaics, chandeliers, turn the stations into veritable art galleries.


Park Pobedy station is the deepest, 84 metres below the surface (28 floors), and to reach it we will go down the longest escalator in Europe for no less than three minutes. During our stay in Moscow, we will surely use it as a means of transport to move from one place to another and we will be able to admire all its stations.


But if you just want to visit the underground, the best way is to take the circular (brown) line, which will leave you at the same point where you started and you can get on and off the metro to admire each of its stations (about two hours of travel including visits to the stations and journeys). In addition, many astrologers believe that the number of stations on this ring line corresponds to the twelve signs of the zodiac. It is also believed that when Stalin was checking the underground plans, he left his coffee cup on top of them, leaving a circular stain on the map. And in fact, there was no circular line in the original plans of the network.


But surely what you don´t know is that there is supposedly a secret underground line, which connects the Kremlin and other government agencies with bunkers. It is called the Metro-2 line, and was built for the immediate evacuation of the USSR government on Stalin´s orders. Officially it existence has not been confirmed by the Federal Security Service of the Russian Federation, but neither is has been denied. So, there may be some truth in it, moreover, after some demolitions of buildings, tunnels and small bunkers have been found that were not known to exist.

WALKING THROUGH THE SOUL OF MOSCOW



Arbat Street is one of the arteries of the city, although its literal translation would be "suburb". With a length of approximately one kilometre and set in the historic centre, it is undoubtedly the most charming street in the city. It is full of shops, restaurants, street artists and people coming and going. It is located between Arbatskaya and Smolenskayasassenya squares.


Already in the 15th century it was inhabited by merchants and craftsmen, but it was not until the 18th century that it was considered by the nobility as the most prestigious place to live. In 1812 it was practically destroyed by Napoleon, but it was later rebuilt to its present splendour.


We start our tour at the Ministry of Foreign Affairs, which is one of the skyscrapers nicknamed the "Stalin Seven Sisters", the only one not crowned with a Soviet star.


We go to number 53, where we will do our first stop in front of the flat monument of Alexander Pushkin (the founder of Russian national literature). In front of it there is a small bronze sculpture of him and his wife. It is said that if you touch the hands of the husband and wife, you will have good luck and find true love.


From here, we took a short detour to see the 18th century Church of the Transfiguration of the Saviour in the Sands (Spasopeskovshy, 4A).


Returning to our route, we come across a large 2.5 metre high bronze arch with a statue of Okudzhava, the famous Russian singer-songwriter.


At the intersection of Arbat 37 and Krivoarbatsky Street is the Tsoi Wall, a tribute to the famous Russian rocker Viktor Tsoi. In it a gathering of young people remember his songs.


At number 35 is the Actor Central House, which was a skyscraper when it was built in 1913. Today it is a venue for theatre workshops, performances and meetings.


A little further on is one of the city´s finest theatres, the State Academic Theatre Vakhtangov, dating from 1920. It was almost completely destroyed during the Second World War during an air raid. In front of the impressive peach-coloured building we can see the gold-covered fountain statue of Princess Turandot. It is a tribute to the play of the same name which was first performed here. We continue walking and pass a building with a large trompe l´oeil portrait of one of the most prominent commanders of World War II, Marshal Zhukov.


The Georgian restaurant Genatsvale is sure to attract our attention with its peculiar architecture, reminiscent of a fairytale house.


And continuing with restaurants with a long tradition, a little further on there is another curious place. It is closed but the building still keeps its name: Restaurant Prague, a very emblematic historical landmark since 1872. It was visited by both artists and important writers, as it was known for its excellent cuisine with specialities unique in the city. During the revolution, it was a public dining room and later became a luxury restaurant.


And almost at the end of our walk, we reach Arbatkaya square, where we find the underground line 4, whose entrance was built in 1935 and whose curious vestibule has the shape of a five-pointed star. This place became one of the first symbols of the Moscow underground when it was built.


The entrance to line 3 is one of the most luxurious in the capital, and serves also as a shelter in case of a nuclear attack.


On the same square is also the Khudozhestvenny cinema, where Russian intelligentsia gathered at the beginning of the 20th century. It specialises mainly in Russian cinema.


And finally, on the other side of the same square, we will find the Government Reception House. Art Nouveau, mixed with Arabic, and influenced by Gaudí. It was born out of result of Russian magnate Morozov´s fascination with this architect during his travels to Spain and Portugal. That is why he is known as the "Russian Gaudí".



It is said that whoever finds a dragon on its walls will have good luck all year round.
MAJESTIC RED


I cannot think of a better place to sit and take a rest than the ground of one of the most famous squares in the world. Moscow´s Red Square is a World Heritage Site since 1990. Covering an area of almost 24,000 square metres, it is the heart and soul not only of the city, but also of the whole of Russia, and the kilometre zero of all the country´s roads.


Its name is not a reference to the time it became the nerve centre of the communist bloc, nor to the reddish colour of the buildings that surround it, but derives from the Russian word Krasnaya, which means red, but in old Russian it was also translated as beautiful, i.e. "the beautiful square". Along with the tide of tourists, locals going about their usual routine and people hurrying from one side to the other, we can admire the many special buildings that surround it.


On one side, we find the Kremlin, which is the official workplace of the Russian president. Here you can also find Russia´s main museum. Actually, the meaning of Kremlin is fortress, and a fortress it is. Inside its walls the complex houses several administrative and presidential buildings, the great Kremlin palace and 4 cathedrals.


On another side of the square we will find the State Museum of Russian History, with its impressive façade in the Neo-Russian canons established by Tsar Alexander III. Following our turn of the square we see the Kazan Cathedral, a more modest cathedral, but still in the Russian style. Next is the GUM Galleries which is Russia´s best known shopping mall. Its imposing 242-metre long facade dates back to 1890. The impressive façade houses majestic interiors. Just as majestic are the prices of the luxury shops inside. At night, the façade is fully illuminated, reminiscent of a Christmas card. On another side of the square we will find St Basil´s Cathedral, which is the symbol of the city, even though it is not Moscow's main cathedral. Its construction was ordered by Ivan the Terrible, and despite being on the verge of disappearing on several occasions (fires, Napoleon´s invasion, Stalin´s demolition plan, etc.) it still stands today and gives colour to the square. Finally, at the end of the square, the Lenin Mausoleum, where the mummified body of the politician is preserved, and which has become one of the main tourist attractions of the city.



All in all, a square worth stopping, observing, admiring and, above all, reflecting on.