ABU DHABI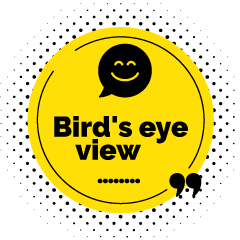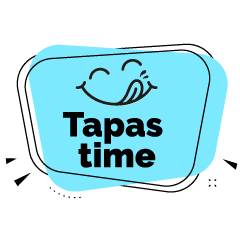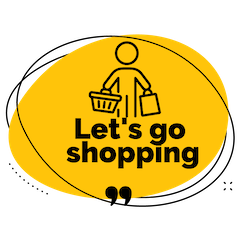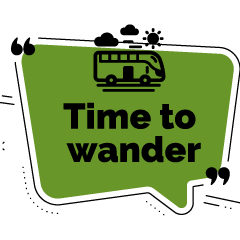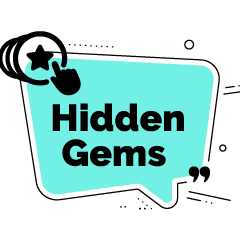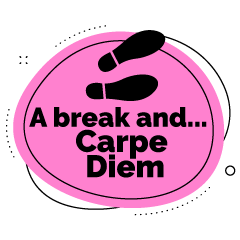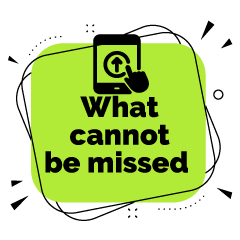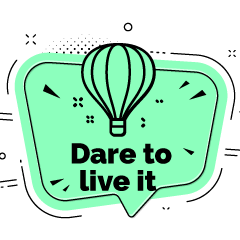 A TEA AT A HIGH ALTITUDE


Surely, the first thing you will want to do when you arrive in the city of Abu Dhabi will be to get a panoramic view of the city to know its extension, the type of buildings it has and to enjoy everything that can be seen with the naked eye of the brand new capital of the United Arab Emirates. The most beautiful view of any city is always obtained from a high point that makes us feel the city at our feet, either from a tower or from a mountain. Here in Abu Dhabi, the highest point is the Etihad Towers, a set of four towers of which, three are residential and the fourth is the Jumeirah Etihad Towers Hotel, a luxurious five-star establishment.


The one that interests us is tower number two since it is home to the Observation Deck at 300, the perfect place to have a magnificent view of Abu Dhabi. It is a panoramic platform located on the 74th floor, nothing more and nothing less than 300 meters from the ground. A considerable height, right? From this viewpoint we can get an idea of the extension of Abu Dhabi, we will see from above the Presidential Palace and the Corniche and, even, the view will reach us to the desert and the famous Persian Gulf.


The Observation Deck at 300 in Abu Dhabi will give us a panoramic view that will leave us breathless and that we will hardly forget, but it also keeps us surprised, and that is that this viewpoint is, in reality, a kind of tea room in which we can have a coffee, an infusion, or even a non-alcoholic drink.


As in most tourist places, admission is not free. This viewpoint offers two different access prices. On the one hand, there is the daytime entrance, and on the other, there is the afternoon-night entrance, whose price is somewhat higher because it includes a coffee or tea, with a small aperitif. And best of all... it also includes a beautiful orange sunset!


Are you going to miss it...?


Tickets to the Observation Deck at 300 are purchased from their website, where they inform of the availability of days and hours of access.


https://www.hilton.com/en/hotels/auhetci-conrad-abu-dhabi-etihad-towers/dining/

GREGORY, THE ENLIGHTENED


When we visit a new country, it often happens that we can not help but be surprised by its customs, which are usually very different from ours. And as we well know, this happens, above all, with food.


The gastronomy of Abu Dhabi is not only very influenced by the cuisine of relatively close countries, such as Syria, Lebanon and Iran, but has also been influenced by that of many other more distant countries, and we must bear in mind that only 11% of the population of Abu Dhabi is local.


Undoubtedly, a recipe that we must try in Abu Dhabi is harees, a very popular dish in the countries of the Persian Gulf. Its name derives from an Arabic verb whose translation would be to crush or grind. The harees are very similar to the porridge that we already know, with the difference that it is made with wheat. It is prepared by cooking the wheat for several hours in saltwater. Then add the meat, which is usually chicken or lamb, and cook again for at least another four hours. It is not a dish for haste, but without a doubt, the wait is very worthwhile.


Formerly, harees are served during popular or family celebrations but, above all, it was an essential recipe during Ramadan, the Feast of fasting or the Breaking of the Fast. It is a dish so old that it was even mentioned in ancient cookbooks of the tenth century. There is even a legend that narrates that Gregory the Enlightened, patron saint of Armenia, prepared lamb for the poor who lived in the streets, but when he realized that it was not going to be enough for the large number of hungry people who awaited him, he decided to mix the lamb with grains of wheat, to get food for everyone.


The consistency of harees varies from place to place but also depends on who cooks it. It is usually similar to a puree, although it can also be served more consistently, as a dough. Today, the harees recipe has spread so much that we can even find it in Latin America, logically, more adapted to the palate of these lands.


Where to find harees in Abu Dhabi? Being so common, we can find it in all the restaurants in the city. Of course, each one will have the special touch of their cook.













AND WE WASH OUR HANDS!


And how are we going to return from our trip without bringing a suitcase full of souvenirs? Imprensible! In Abu Dhabi, we can fill it, above all, with Arab jewelry, fabrics, decorative objects, spices and even gold bars modeled to the taste of the buyer. It is not going to be that the typical rectangular model does not like us!


A very accessible souvenir that we can buy in Abu Dhabi is the Gulab-dan, a very common object that attracts a lot of attention from the visitor. It is a kind of pear-shaped rose water pourer that is normally used to spray water on the hands of guests when they finish their meal. These water sprinklers are originally from Persia but quickly spread throughout the Ottoman Empire. They used to be used in large festivities and ceremonies but, little by little, they became a custom of hospitality.


The Gulab-dan is an object widely used in all restaurants and, surely, they will offer it to us on more than one occasion. It is not used with running water but is usually filled with rose water, very common in Arab countries and which has many properties. Rosewater tones our skin, has anti-inflammatory and decongestant properties are used to refresh and also in pastries ... and there is no Arabic dessert that is not aromatic with rose water! And it is that, in reality, rose water was introduced to the East by the Arabs in the tenth century, although shortly after the French also began to elaborate on it and claimed the merit.


So, let´s go find our souvenir Gulab-dan, which we can buy in any store or also in the souk. We will find them made of countless materials and sizes, with or without crystals, with different drawings more or less elaborate ... but always with a single purpose, which is to sprinkle our hands with refreshing rose water.





A PALM GROVE ON THE SEA


One of the most magical places we will find in Abu Dhabi is, without a doubt, the Louvre Museum. Sure enough, you read that right... And it turns out that in the world there are two "Louvre museums"... The best known to all is in Paris and the other, inaugurated in 2017, awaits us in Abu Dhabi.


What most attracts the attention of the Louvre Museum in Abu Dhabi are its ceilings, which we must not stop photographing since they are one of the most portrayed elements of the city, as it happens in the Louvre in Paris, whose ceilings are very curious.


The building that houses the Louvre Abu Dhabi manages to create a game between modern architecture and regional traditions. It has a large dome with a series of perforations that form among them some drawings of stars that during the day generate a kind of rain of light, as if it were a palm grove, making the visitor have the feeling of being under a palm plantation. In addition, this large dome is located on the sea and has a series of passages over the water that leaves you speechless, and this museum is completely built on an artificial island. Its impressive architectural ensemble is composed of a total of 55 white buildings of different proportions that are connected, symbolizing in some way the white Arab cities.


It is a place to be visited with a lot of time, since it traces the history of the Arab world from its beginnings to the present, being the first museum that was opened on the planet dedicated to this culture. But do not think that it is a normal museum, and that is that the center has multiple interactive activities, such as treasure hunts, art workshops for children or different games that make time fly by.


Undoubtedly, the Louvre Museum in Abu Dhabi offers a visit that has no waste, neither culturally nor photographically speaking.


https://goo.gl/maps/q9KjHm3diAs7kiiT9



DECLARATION OF IDENTITY


All cities have their traditional symbols and are very proud of them as they are their hallmarks. Abu Dhabi was not going to be less... The modern city gathers some of its symbols of identity in Etihad Square. Let´s get to know them!


Etihad Square is a small square located in the center of Abu Dhabi and serves as a roundabout to direct traffic. Once in this square was the old souk, which today has been displaced outside this area. It also housed the old bus station, which was demolished giving its space to tall modern and glazed buildings, among which an old white mosque and its minaret are still preserved, which were saved from demolition.


The area occupied by Etihad Square is considered one of the places in the city where its historical traces are deepest and around which the city of Abu Dhabi originated. When the current modern square was conceived, it was made to serve as a transitional space between the most important points of the city and the Corniche, which is the promenade. And it is that the name of the square says it all since in the local language Etihad means union.


In addition to having a strategic location, this square is a declaration of national identity since in it are located curious sculptures of a colossal size that represent the most typical symbols of Abu Dhabi. Among them we will find a makkabah, which is a cover made of woven palm leaves that are used to cover food; a mabakhir, a utensil used to burn incense; a dallah, which is a coffee maker used during the coffee rite and a Gulab-dan, which, as we have seen in a previous point, is a kind of sprinkler vase that contains rose water to pour into the hands of the diner.


Etihad Square is a must-see as it is an authentic declaration of national identity that we cannot miss.


https://goo.gl/maps/irB9mxwwuenDzA8y7



THAT RED ADRENALINE


If you are already tired of always doing the same thing when visiting a city, in Abu Dhabi we are going to propose an impressive experience that will surely manage to bring all our emotions to the surface. It is about visiting the Ferrari World, a leisure park whose main theme is the Italian house Ferrari and which has some striking attractions that will make our adrenaline reach the limit.


Ferrari World is an amusement park located on Yas Island. Its main attraction is a roller coaster that accelerates from 0 to 200 kilometers per hour in a matter of seconds, reaching a maximum speed of 240 kilometers per hour, thus allowing you to experience what a Formula 1 driver feels. It is, without a doubt, the fastest roller coaster in the world.


As if this is not enough, the park has an attraction that simulates a V12 engine. The model allows you to pass through its pistons, then through its cylinders, until it ends up in the exhaust pipe, and all this through a boat tour that includes several vertiginous falls, some of up to 4 meters.


Or perhaps, you will choose to climb to the top of a tower 62 meters high from which you will end up falling in free fall... And if they still have the strength for more, they will have the opportunity to ride a Ferrari Spyder. A dream for car enthusiasts! Do you dare to "suffer" in your flesh all this adrenaline rush?


But the Ferrari World not only offers dizzying attractions, and it also has other activities that are more relaxed. Some areas recreate Italian landscapes on a real scale that will allow us to move to Italy without leaving the park. It also offers an exhibition of the different historical cars of the brand, a virtual visit to a factory, virtual simulators of a driver during a race and recreations of the Ferrari team during a competition. Boredom is forbidden in this park!


If you also travel with children, the Ferrari World is an ideal place for the little ones, since it has many attractions aimed at them. Of course, they will always revolve around the red Ferrari world.


https://goo.gl/maps/HuBMovbHyLD15yTi8



LICENSE PLATES WITH A LOT OF VALUE


We´ve always heard that millionaires have a lot of eccentricities. Well, imagine what happens when in a country a high percentage of its population is billionaires... Welcome to Abu Dhabi, a capital that is full of luxurious eccentricities such as vending machines for small gold bars, cheetahs that live as extravagant pets or gold-lined cars. And we are in a city whose police have a fleet formed by Aston Martin or Bentley!


But there is an eccentricity that, once we know it, will make us look much more at their cars during our visit to Abu Dhabi, and that is that it turns out that the license plates of their cars indicate the level of wealth of their owners. The opulence of the owner is related to the number of numbers that the plate has, something that we will understand better after this small explanation. The road and transport authority holds an auction with 2-digit license plates. The auction starts at 500 dirhams, which is about 120 euros, and from there, prices go up until they reach exorbitant amounts. And what about single-digit license plates? Well, for example, the registration of number 2 has been auctioned for more than 2 million euros.


But that´s not all, and there are special license plates, such as the AA10, which have exceeded 74 million euros. There are even many 4-digit license plates that have different and unique characters, very special, for which unimaginable prices are paid. It´s incredible, right? And there are times when the price paid for the license plate is much higher than the value of the car itself ... and also by far!


At least, so much eccentricity has charitable purposes, and that is that the money raised in the auctions goes to people in need, or at least, this is what they advertise ...


Surely from now on, we will look at all the license plates! How many single-digit or "special" license plates will we get to see...?



AN ALMOST GUINNESS WALK


If there is a place in the city of Abu Dhabi that cannot be missed, it is undoubtedly Corniche Road, the promenade that runs along with the city along its northwest coast, starting in the port area, more specifically in the Abu Dhabi Youth Hub, and ending at Nation Towers. The Corniche is about 8 kilometers long and has lanes for cyclists and pedestrians, beaches, playgrounds, restaurants, cafes, restaurants, shops and benches where we can sit for a while to rest and enjoy its atmosphere.


Walking along Corniche Road we will also find the most impressive views of the city since this promenade is surrounded by a large number of skyscrapers that house the most luxurious hotels in Abu Dhabi, among which is the Emirates Palace, the most expensive hotel in the world... And speaking of records, in the middle of the walk we will come across a gigantic flag of the United Arab Emirates whose enormous measures make it one of the most impressive flags in the world, and that is that its mast is 122 meters high! It is currently the eighth highest flag in the world, but until 2003 it was the highest on the planet.


Before the 70s, the Corniche area was just a beach where ships anchored to unload their goods or even to pick up passengers. After several expansion reforms in which the sea was gaining ground, Corniche Road became one of the favorite places of locals and tourists the walk, and already after the last reform that took place in 2008, it became the spectacular promenade that we enjoy today.


During the day we can take advantage of the Corniche to enjoy its 2 kilometers of white sand beach and crystal clear waters. We can also visit them by bicycle, since there are many places to rent bikes, or we can even navigate their bay in small boats. Of course, if you visit Abu Dhabi in the middle of August, better forget about sunbathing on the beach, unless you want "a toast of Guinness". One of the best times to walk along the Corniche is the sunset, thanks to the pleasant temperatures at the end of the day and the wonderful spectacle that the sunset gives us. In addition, when the night lighting is turned on, the walk adopts a cinematic aspect that will leave us speechless.


There´s certainly no better place in Abu Dhabi to stroll around than Corniche Road, even if it´s not the longest ride in the world!





THE BITTER COFFEE


Most of the time we decide to take a break, we usually accompany it with a tea or a coffee, and we let the hours pass without doing anything other than watching life go by. That said... let´s order a coffee in Abu Dhabi! But first, we must know that having a coffee in this city is not something trivial, and that is that the ritual of Arab coffee entails a protocol so valuable that it is even part of the World Heritage Site.


Its preparation begins with the selection of beans, roasting and with crushing in copper mortar, which is the same material that the coffee maker has. Once ready, the ground coffee is placed in another smaller coffee maker and served, but always following some basic rules. The first to be served is always the guest who is older, or more relevant, and then the rest of the guests are served but following order of age. The cups are never filled and when we are invited, we should not take more than three.


The way to welcome someone is by offering them coffee, so the guest should always accept it and take a sip if they want to have a good relationship with the host. If you do not wish, you will place your hand on top of the coffee but always after taking the first sip.


The world of Arabic coffee has other curiosities. For example, Bedouins also prepare coffee for their guests, and if the guest places the cup on the floor instead of drinking the coffee, it means that he wants to ask for a special favor, to which the host will immediately ask: how can I help you?


Another custom that revolves around coffee is the request for hands in a couple. When asking for the bride´s hand, the groom goes to the house of his future in-laws and asks them if they have sweet coffee. If the bride´s parents answer yes, let the wedding go ahead! If, on the other hand, the answer is no, the suitor can already forget about the bride, since he has not obtained approval.


And it is well known that many important decisions have been made and the most secret confidences in the world have been revealed around a steaming coffee almost always flavored with spices, such as cardamom, cloves or cinnamon, and always accompanied by some sweet or dates.


During our visit to Abu Dhabi let´s look for a place to sit quietly and order a coffee. We can taste it slowly while we see the horizon and while we let life pass. Enjoy!