COPENHAGEN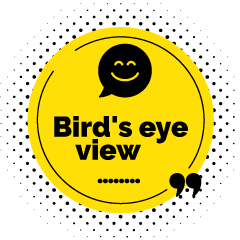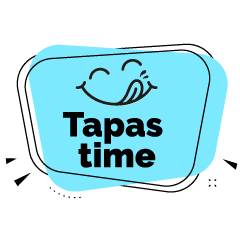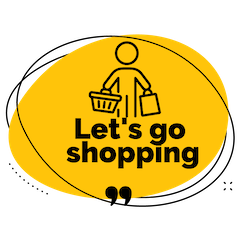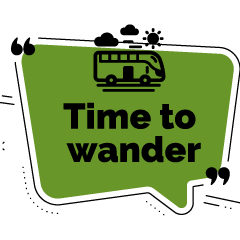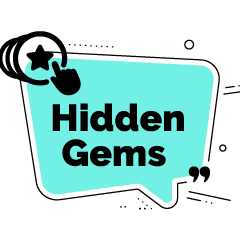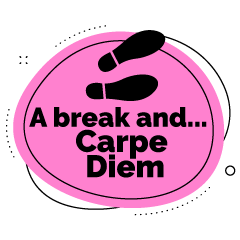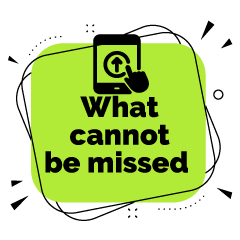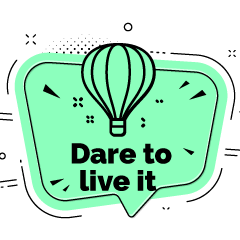 ROYAL VIEWS


If you want to see the city of Copenhagen in a totally different way, you can´t miss Christianborg Castle. A castle? Yes, more precisely, the castle tower.


The view from the top of the tower is incredible, as you can see the whole city and, being in the centre, you will have Copenhagen at your feet. The building is the highest in the city, 176 metres high. From this height, you can see the whole city, and you will even be able to see (if the weather allows it and it is completely clear) the Swedish city of Malmo, linked to Copenhagen through this famous bridge. This engineering masterpiece connects Denmark and Sweden.


Crhristianborg Castle is the seat of the three branches of government and is the office of the Prime Minister.


If you visit the castle in the morning, it would not be unusual to find the Prime Minister arriving at work on a bicycle. Yes, yes, on a bike, without an escort, without armoured cars, without anything. Just like any ordinary worker arriving at his workplace.


Also, if you follow the TV series Borgen, you will probably be familiar with many of the scenes. The visit of this tower is adapted to all audiences, as you go up by lift to the dome, and only at the end you walk up about 15-20 steps, and the best thing about it, along with the panoramic view, of course, is that it is entirely free of charge. However, it is recommended not to bring backpacks, as you cannot carry them inside, and the security checkpoint at the entrance will not allow you to enter.


Prins Jørgens Gård 1,


NOT JUST BREAD


If there is one thing characteristic of Danish cuisine, it is the famous SMORREBROD. It´s a simple snack food that isn´t very sophisticated nor hard to make. It´s just a slice of black rye bread with butter and various toppings on top, in short, an open sandwich. So you can´t help but try it; you´ll see it on every menu, in every shop window, in every bar.


The options are endless, but the most common is to find it with lettuce, canned fish such as herring or salmon and egg, always seasoned with different sauces. Its origins date back to the Middle Ages. Still, it was not until industrialisation in the 19th century that its consumption became widespread. At that time, factory workers had no time to go home for lunch and prepare a sandwich of this type. At that time, it was usually filled with leftovers from the previous evening´s dinner.

In Denmark, eating Smorrebrod is an art, with different rules for preparing and eating them. They must always have butter, or a similar preparation or sauce as a base, mainly so that the toppings do not soak into the bread. The Danes have a word to describe the perfect amount of butter, "tand smor" which can be translated as "butter tooth", i.e. the correct amount of butter is when you can see the teeth marks in the butter when you bite into the bread. There is also an order in which to eat the SMORREBROD, as the ingredients on top can be so varied, you have to eat the SMORREBROD in a certain way.




First, you eat the fish smorrebrod, then the meat smorrebrod and finally the cheese smorrebrod.




Enjoy your meal!


UNLEASH YOUR CREATIVITY


When we talk about souvenirs from Copenhagen, we probably immediately think of the famous Little Mermaid, or Tivoli, or even one of the magnets representing the tiny red houses in the harbour of Nyhavn, but you have probably played with the famous Legos many times.


Why am I telling you this? Because the origins of the famous Lego can be traced back to a family carpentry workshop founded in 1918 by a Danish man called Ole Kirk Christiansen.


In the beginning, he built smaller pieces of furniture. Still, it wasn´t until 1932 that he dedicated himself exclusively to building wooden toys. In Danish, LEGO, i.e. LEG GODT means nothing other than " to play well ". The brand quickly became famous among the local population, as wooden toys were much more accessible than metal toys, imported and much more difficult to acquire during the Second World War.
During the 1940s, a series of problems in wood production meant that these toys began to be made of plastic. So these tiny, brightly coloured plastic bricks, inspired by the paintings of Piet Mondrian, began to be commercialised.
This system is conceived to give free a child´s creativity. It has a hooking system that allows them to be assembled stably, thus adopting all kinds of combinations.


In recent years, and because Denmark is so committed to the environment, bio polystyrene is used, derived from botanical elements, such as leaves, trees and bushes, leaving behind the use of the so polluting plastic forever. So our suitcase can´t leave Copenhagen without at least one of these little Lego blocks.




You will find them not only in the form of a set, which is the norm, but you will also see nice T-shirts with a picture, mugs, key rings, and all kinds of merchandise you can imagine.




So you have no excuse not to get one of the famous DANISH LEGO blocks.


A REFLECTION COME TRUE


We are going to propose a photo game. It is about taking pictures of yourself in a large mirror or photographing the landscape through mirrors. It sounds difficult or impossible. But it is much easier than it seems. We are talking about the house of mirrors.


It is an old construction, without any interest and even ugly, deteriorated after many years of neglect and vandalism, which gave a neglected appearance to the park. So the designer thought of covering this narrow construction with an interactive element that invites visitors to play through its walls with perspective and reflection.


It was built in 2011 and is creating a Danish design studio, which has set out, with little budget, to remodel a building and make it blend perfectly with the park´s landscape.
It is a gabled house in which the windows and doors are integrated into the timber-clad facade and different folded mirror panels behind the shutters.


During the night, the shutters are closed, making the building anonymous. Still, during the day, it opens, attracting children and not so young ones to see themselves reflected all over.
Instead of a close façade, the mirror-lined gables create a transition between the building and the landscape, reflecting the park´s surroundings, the playground, and the park´s activities.


It is located in the Faelleparken park, one of Copenhagen´s green areas, with ponds, flowers, football fields, areas with mini signposted roads to start cycling, many fountains, in short, a nice place to give you a good respite from the city.


And, of course, take some real professional photos in the house of mirrors.


Fælledparken, corner of Blegdamsvej


A DIFFERENT KIND OF COUNTRY


Off the beaten tourist track, one of the most curious neighbourhoods in Copenhagen is Christiania, a neighbourhood worth visiting, with a population of about 900 inhabitants. It has its own flag and currency and even pays its own taxes, which are included in a common fund to maintain the rubbish collection, street cleaning and general maintenance. It is like a kind of small country within the city.


It was born in 1971 when the Danes were among the world´s happiest people; it was not enough for a group of hippies who decided to build a commune in a former military complex. Over the years, after a tug-of-war with the government, they got a particular treaty considering Christiania as a social experiment. This social experiment became an autonomous society that, while rejecting state control, lived in tolerable harmony with the rest of the city. The neighbourhood has many shops where you can buy handicrafts and art, and bars and breweries where they sell their beer brewed on the premises.


What you won´t be able to do is to pay with a credit card, everything has to be in cash, as they don´t pay taxes, they don´t accept credit cards either, but whatever you buy will probably be much cheaper than in any other part of the city. You will find some rules at the neighbourhood entrance that you must strictly follow; for example, it is totally forbidden to take pictures and run in the street.


When you visit the neighbourhood, you should be very aware of what you will find, as it is not a place that everyone can understand. Of course, it is not a tourist place fit for all tastes, as it is a different and alternative kind of place. This is why tours are not allowed in Christiania.


It is located in the Christianshavn district,
South area 4-6
THIS IS NO CHILDSPLAY


Usually, when we talk about Copenhagen, we cannot fail to mention Tivoli, a theme park for young and old, where you can find everything from concerts for adults to puppet shows for the little ones so that the whole family can enjoy themselves.


This famous amusement park was built back in 1843 for purely political purposes; as King Christian VIII commented: "when people are having fun, they don´t think about politics", so everyone was happy.
It is said to be the second oldest amusement park in the world. Although it has modern attractions, they have integrated them under a traditional aesthetic that maintains the original romantic air. But indeed, few will dare to try one of the most spectacular attractions of the park, suitable only for brave adults.


The Sky Tower is a free fall of no less than 30 metres high! It is a free fall, with nothing in common with other amusement parks. First, you will ascend into the sky, from where before you jump, you will enjoy one of the most spectacular views of the city and the Bay of Aarhus.
Once you are ready, you will drop into the void without ropes or restraint. Afterwards, the attraction staff will tell you where you will be positioned for your fall while strapping in with a series of protective harnesses and a helmet. The harnesses will be released, and you will fall at 90 km per hour over a net that will cushion your fall.


A fall that lasts no more than 3 seconds but is full of pure adrenaline. You fall without being held by harnesses, ropes or elastic bands, just your own body and gravity.


Exciting, isn´t it? Are you up for the challenge?


MOTHER´S LOVE?


Of course, one of Copenhagen´s main and best-known attractions is its Little Mermaid.
But what many people don´t know is that Hans Christian Andersen´s story of this little sea creature´s unhappy love affair with a man is nothing more than an interpretation of an old Danish epic.


According to the legend, a young peasant girl called Agnetha was walking along the Danish coast one day. Suddenly, the king of the sea appeared out of the water, who held out his hand to her and said, "Come with me".
Agnetha fell in love at first sight with the sea king and went with him. In time Agnetha bore seven children of the sea god. They lived happily, until one day when Agnetha was cradling her youngest son, she heard the church bells ringing. The child´s heart shrank, for she felt for the first time that she was homesick. Agnetha asked her husband for permission to return to land, to the church.
The sea king granted her permission but set three conditions: not to leave her hair in the church, not to kneel and not to see her mother. Agnetha agreed and thought she would comply with his instructions, but when she was on land, she felt that this was the place she was meant to be and never returned to the sea again. Since then, the sea king and his seven children have been waiting for Agnetha. You can see them in a sculpture that the artist Suste Bonnen immortalised at the bottom of the sea. A statue, a little distressing that will certainly not leave you indifferent, as you will see, under the crystal clear waters of the canal, the sea king, together with the seven children that Agnetha abandoned.


This sculpture is located in the Holmens Canal, between Hojbroplads and Crhristiansborg, on the Hojbro Bridge.


ROMANTICISM OVER WATER


If you´re looking for an exciting walk, you can´t miss Christianshavn. The Christianshavn quarter is built on a series of artificial islands that formed part of a project by King Christian IV to fortify the city.


This quarter is inspired by Dutch merchant villages, very much in the style of Amsterdam. The canals are lined with wharves and 18th-century houses, making it one of the city´s most beautiful and romantic parts.


For much of the 20th century, this was a working-class, modest canal-side neighbourhood. Still, when Christiania, or the free city of the 1970s, was created, it became Copenhagen´s bohemian quarter.


Nowadays the neighbourhood is an area where you can find famous restaurants and cafés. The Copenhagen Opera is situated here, giving rise to a middle-class residential area with a beautiful nautical atmosphere. Many wooden boats moored there help create a magical atmosphere that takes us back to the Denmark of the late 18th century, when Copenhagen was one of the most important ports in northern Europe.


One of the main streets you should not miss is Nyhvan Street, or "new harbour", the oldest harbour in the city. Its canals are full of boats and colourful houses. It was also home to some of the city´s most famous people, such as the famous writer Hans Christian Andersen and even the first tattooed man in history.


Be sure to wander through its streets to find beautiful buildings and many interesting shops. You can buy boat tours that travel along the canals and contemplate some of the "new Copenhagen" buildings on either side of the Iderhavnen canal.


In short, a walk is considered one of the essential activities in the city.


Nyhavn.






AN UNUSUAL AND VERY SPIRITUAL BREAK


Typically when we go on a visit, there comes a time when tiredness gets the better of us. We propose taking a break in a magical place on this occasion, which the Danes themselves visit very often. It is one of the most exciting and lush green oases in the city in the Norrebro area, the cemetery of Assistens Kirkegaard, where "Kirke" means cemetery, church land, and "gard" means land for cultivation. At first, the word "cemetery" may give us a bit of a chill. Still, if we tell you that for Protestants, a cemetery does not have the same terrifying and creepy meaning as it does for Catholics, you will surely understand.


For more than 250 years, the people of Copenhagen have buried their acquaintances and strangers in this cemetery. Famous Danes such as Hans Christian Andersen, physicists, philosophers, and many more are buried here. There is widespread recreational use of cemeteries for hanging out, lunch, jogging, or even books to read or study quietly.


Like most cemeteries in Copenhagen, a cemetery is a burial place and a park. The cemetery is simply an urban space dedicated to both the living and the dead and has been for years. There are cycling routes, hiking trails, children playing, mums walking with prams. And the cemetery is even part of a cultural centre where theatrical performances are held from time to time.


Many Copenhageners visited the cemetery as part of their Sunday trips starting from the early 19th century when the city was much smaller. Admission is free, and at the entrance, you will find a large sign with a map of the cemetery.


Enjoy your break, relax, rest and stroll through this paradise in the middle of the city. A different but fascinating place to take a break on your way, fill yourself with spirituality, and get in touch with the counter-reformation so widespread in the country. You will experience a different point of view regarding religion, church, and cemeteries.



Kapelvej 2.