SAN CRISTOBAL DE LAS CASAS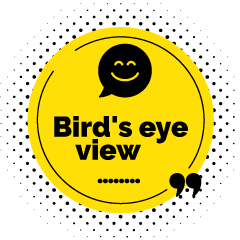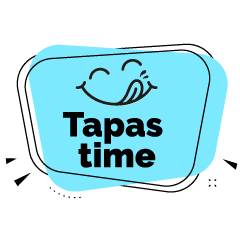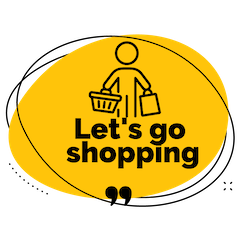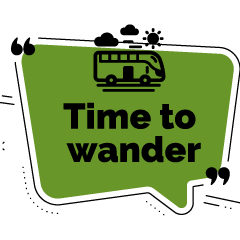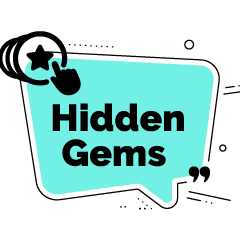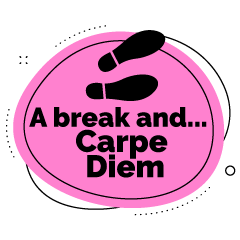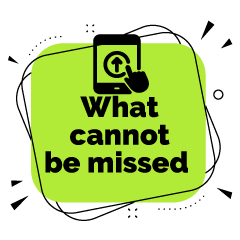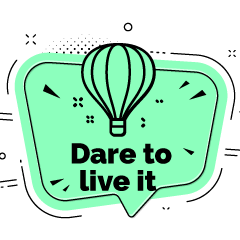 FROM CERRITO OR SAN CRISTOBALITO CHURCH


San Cristobal de las Casas is undoubtedly one of the most beautiful colonial cities in all of Mexico. It is considered a Pueblo Mágico, a name given to cities that stand out for their rich heritage or unique situation.


Located in the highlands of Chiapas in the south of the country, the city lies in the Jovel Valley at an altitude of 2,113 metres above sea level. This area, known as the Chiapas highlands, is a mountainous region with lush forests of mainly pine and oak trees.


For many different reasons, this city has received up to 10 other names ranging from the Villa Real or Ciudad Real of its origins to its current name of San Cristóbal de las Casas. The name of San Cristóbal was given to honour the patron saint of travellers, and de las Casas is the surname of the first bishop of the city, Fray Bartolomé de las Casas. He is a historical character very much loved for his tireless struggle to abolish the slavery of the indigenous people in the region and different parts of the New World.


The neighbourhood where we find a slight hill was founded by slaves Tsotsiles, Tseltales, Choles, Zoques and different peoples of the region who the first conquerors had captured.


In the centre of the city and with a considerable height is the Cerrillo or hill of San Cristóbal Mártir, the city´s patron saint. Every July 25th, festivities are held in honour of the Apostle Saint James, the patron saint of carriers. The place is lit up with fireworks, music, and food scents filling the air in these celebrations. Drivers flock to venerate their patron saint with their vehicles specially decorated for the occasion.


To reach the top of the hill, you´ll have to climb some 250 steps. The way between colourful houses and beautiful murals is pure photogenic. So don´t hesitate, the views are worth it! Along with the steps, there are benches and viewpoints from which you can enjoy beautiful views over the city overlooking the roofs of the colonial houses and the domes of its 50 churches.


At the top of the hill, you will find the church known as Cristobalito, which Fray Juan de Ordoñez built in the 18th century. From this point, your views will become an unforgettable memory in your mind.


Address: Barrio de la Merced, 29240 S. Cristóbal de las Casas, Chis., Mexico.



TAMALES, THE BEST TREAT


Tamales have been an essential part of the Mexican diet since pre-Hispanic times and have survived today. This food is prevalent at parties and celebrations, such as baptisms, weddings and posadas. We can even tell you that this typical dish is the main meal on many Christmas dinner tables. Tamales are no joke for Mexicans!


Since ancient times tamales were considered a food of great cultural and gastronomic importance by the Mexicas. As a clear example of the importance of this food, Fray Bernardino de Sahagún describes in the 16th century the varieties of tamales in his work "Historia general de las Cosas de Nueva España" (General History of the Things of New Spain). Fray Bernardino and other authors reference that this was food for ordinary people, nobles and priests, mainly consumed in special ceremonies.


Archaeological traces indicate that tamales were part of the daily life of some pre-Hispanic cultures, such as the Mayas, Olmecs and Mexicas. They were mainly used in offerings and religious rituals, and in some ceremonies, tamales were given as an offering to the priests.


As you may have noticed, tamales have been present throughout the centuries in Mexico´s main celebrations. A beautiful tradition says that whoever finds the doll inside the Roscón de Reyes (an Epiphany Day cake) must invite all the guests to eat tamales on February 2nd, the day of the Candelaria. It is also prevalent to use this food as an offering on the Day of the Dead.


But what does this food consist of? It is a food of Mesoamerican origin, generally made from a corn or rice dough, which is usually filled with meat, vegetables, fruit, sauces and other ingredients, as this dish can be eaten both savoury and sweet. Once the corn dough is stuffed, it is wrapped in banana or corn husks and then cooked in water or steamed.


You will find tamales in countless street stalls, as they are eaten as a snack, and on the menu of many restaurants as it is such a traditional dish. Here in Chiapas, you will recognise them because they are covered with banana leaves. If you don´t manage to try it (which I´m sure you will), don´t despair because it is a highly developed food in the cultures of the American continent. You can find it in neighbouring Guatemala, Costa Rica, Peru, Bolivia, Colombia and many other Latin American countries, with slight differences in its preparation.


Provechito!



SANTO DOMINGO MARKET


Today, we will encourage you to immerse yourself in a colourful labyrinth of traditional handicraft stalls in the marvellous surroundings of the space created between the Church of La Caridad and the former Convent of Santo Domingo.


The increase of tourism in San Cristóbal has had a notorious repercussion on the proliferation of local products and Mayan handicrafts vendors. You will recognise them by their traditional dress, language and indigenous traits, which quickly denote they belong to different communities such as the Tzeltal of Amatenango, who sell clay articles, or the women of Chamula, who you will recognise by their colourfully embroidered shirts.


Many of these women sell in specific city points in an itinerant manner, such as the andador or the central park. Many others sit in groups in front of hotels, where they make and sell their wares directly to tourists. And many family units head out every day at 6.00 a.m. to set up their stalls in the Santo Domingo Market.


The market is very popular with foreign tourists. It is an ideal place for you to buy souvenirs and support the local communities. It can be considered a real bath of customs, tradition and folklore. Enjoy it!


Open every day, let yourself be carried away among the stalls full of creativity and ancestral traditions, represented in an authentic world of embroidery, jewellery, basketry, basket weaving, saddlery and weaving. Among the latter, you will find skirts, bags, trousers, shirts, waistcoats, table linen, handbags, trousers, shirts, waistcoats, tablecloths and handbags, all richly decorated. You will find it very, very difficult to choose among hundreds of items that you were not planning to buy in the first place. It is impossible not to end up imagining how you, your children or your mother-in-law will use them.


Surely the moment of most significant dilemma will come when, as a güerito tourist, you ask for the item´s price. You must know that the price will be notoriously inflated. If the particular thing you have your eye on is unique and to your liking, you can haggle. Even if you know that you are investing your time and energy to get a few cents off an item that would be much more expensive in your own country.


They can give you a discount that will not have a significant impact on your economy, but for them, a few cents more can help them substantially to feed their families. This is the great debate you will face! Even if you find exactly the same item that you thought was exclusive and much cheaper after a few minutes. You would probably feel slightly silly, but never forget that the difference is small for your economy and essential for them.


Address: 29240, Calle Escuadrón 201 6B, Barrio de Mexicanos, 29220 San Cristóbal de las Casas, Chis., México.



HABSBURG TWO-HEADED EAGLE IN SANTO DOMINGO


Once you are in the Santo Domingo market, you can get hundreds of colourful snapshots of everyday life in the city. However, if you want to take the most essential, iconic and beautiful photo of San Cris, you should reach the façade of the former convent of Santo Domingo Guzmán. IT´S SIMPLY BREATHTAKING!


This very ornate and beautiful façade is one of the maximum examples of Chiapas Baroque. The soft pinkish colour of this stucco altarpiece is filled in every millimetre by its elegant decoration with ornamental figures. Anagrams, mermaids, indigenous angels and vegetal motifs draw our attention.


This architectural jewel could be considered to be related by its characteristics to some of the buildings of La Antigua in Guatemala and Oaxaca. The exuberant ornamentation with vegetal motifs reaches its highest point in the figure of Santo Domingo in the upper part of the complex.


We can consider ourselves fortunate to enjoy such a splendorous façade, as it has suffered a series of episodes that left it severely damaged in the last centuries. It had to be restored on several occasions.


During the three-year reign of Maximilian of Habsburg (1864-1867), the convent was used by the imperialist troops as a barracks for their soldiers. The double-headed eagle of the Habsburgs on the rich façade was considered to legitimise Maximilian claims. As a result, the façade was severely damaged by the bombardment and mutilation caused by liberal troops. In 1872, valuable pieces from the Dominican convent, such as paintings, images and altarpieces, were sold to renovate the façade.


In 1902 an earthquake cracked the entire church lengthwise, also affecting the façade. So don´t waste time. Focus your lens and take hundreds of photos to remember, lest another tremor comes along and you miss immortalising each one of the delicate, extravagant details of the spectacular façade of Santo Domingo.


If you want a stunning photo that shows the beauty, history, splendour and historical importance of San Cristóbal, this is the place to get it.


Address:29240, Av. 20 de noviembre 36, Barrio de Mexicanos, 29240 San Cristóbal de las Casas, Chis., México



EL CARMEN CULTURAL CENTRE


One of the most outstanding landmarks of the city is the Cultural Centre of El Carmen, which once served as a gateway to Ciudad Real.


The origin of what became a Conceptionist convent can be found in the request sent to the king by the city´s settlers. As in the town, there were 236 noble maidens, daughters of conquerors and immigrants, they demanded, and I quote, "that to preserve their virtue they wish to live in seclusion."


The convent of the Incarnation, ruled by Conceptionist nuns, received authorisation from a royal decree signed by Philip II in 1595. Built-in 1597, it was the only convent for nuns in Ciudad Real, and it provided instruction in the female arts of the time.


During its construction, many incidents (such as floods, earthquakes and shortage of workforce and resources) delayed its completion. From 1869 onwards, it was used as a hospital, asylum, girls´ school, art workshop, asylum, barracks and even Masonic lodge.


On the other hand, El Carmen was built in 1677 at the request of the convent administrator José Antonio de Torres, who asked the city mayor´s office for permission to build a bell tower. He needed it to be placed in the street of Paso Real, which joined the town square with the convent. The mayor´s office gave its approval on the sole condition that it did not obstruct the passage of the street. This Mudejar style tower is unique in Mexico. It has three floors. The top floor houses the bell tower, the middle floor serves the nuns as a corridor or passageway to access the church or cross from one side of the convent building. And of course, respecting the wishes of the mayor´s office, an archway was opened at the bottom through which the citizens passed and continue to give nowadays.


A beautiful legend tells us that whoever crosses the El Carmen Arch will stay forever in San Cristóbal de la Casas. Initially, the Arch was located on the city´s edge and became the main gateway to Ciudad Real.


In 1989, the former convent was restored and used as a cultural centre, preserving its original appearance inside. It is the ideal place for all kinds of activities, from courses to exhibitions. Don´t miss this place, both for its history and for its current function. And if you want to stay and live here, come and pass through the Arch!


Address: Miguel Hidalgo S/N, Centro, 29250 San Cristobal de las Casas, Chis, Mexico.

A COKE AS AN OFFERING?


If you want to have an unforgettable and rare experience, we suggest you go to the near town of San Juan de Chamula. You will be able to cover the less than 10 kilometres that separate it from San Cris in approximately 30 minutes. Everything will depend on your skill with the bicycle.


The first thing you will need is a bicycle. There are many businesses and hotels where you will be able to rent this vehicle to have your bike for a modest price of 60 pesos per hour or 200 pesos per day. Some of these businesses, such as Bike Cristobal Tours or Jaguar Adventure, can be found in the tourist area of Real de Guadalupe.


Once you have solved the issue of your mean of transportation, the next question is, why go to San Juan de Chamula? The answer is quite simple: in this small town, you will be able to attend a traditional Mayan ceremony, still honouring the forces of nature, the stars, and the animal spirits.


There are no Catholic priests in this town. Even though the Spaniards dominated this place, their religion did not permeate society and rituals of Mayan origin continue to be celebrated.


Once you enter the main church of San Juan de Chamula, you will discover that it is indeed a church! But without pews, with the floor covered with pine leaves and candles that illuminate everything. Observe with respect the rites that take place there. You may even see animal sacrifices!


You mustn´t take photos inside the temple, as photographing is considered a way of stealing the soul, and the shaman would have to get it back.


Among the rituals you may observe, you could find the healing of a sick person, and the shaman passes parts of the sacrificed animal over their body to cure the soul´s ills. One thing that will strike you is the use of Coca Cola in these rituals as a sacred offering. Coca Cola has become part of these unique religious ceremonies, in which Catholic Madonnas and saints are venerated under Mayan traditions.


If something worries you or hurts you, you can talk to the shaman. For a few pesos, he can take away your ailments. Don´t forget to bring your coke! This is a unique event that you will rarely see again in your life.
Address: San Pedro, Chamula, Chis., México











A MOST BAROQUE CATHEDRAL


If there is one monument in San Cristóbal that will fascinate you with its colourful beauty, it is the Cathedral. This colonial building, built in Baroque style in 1528, has been one of the city´s symbols and the pride of the Coletos over the centuries.


This magnificent and magnetic building was founded under the patronage of Nuestra Señora de la Asunción, although over the years it was called the Cathedral of San Cristóbal Mártir. Its first bishop was Fray Bartolomé de las Casas, under whose bishopric it became the seat of the Diocese of San Cristóbal in 1538. It is the fifth oldest Cathedral in the country after Tlaxcala, Mexico, Morelia and Oaxaca.


Few traces remain of the original building, as it has undergone many transformations and reforms over the centuries. The most outstanding of these is the main façade from the 18th century, built in an impressive Baroque style with rich decoration based on plant motifs. The façade niches with the sculptures of St. Peter and St. Paul are remarkable as well.


Also known as the Cathedral of Peace, this temple is well worth a visit inside, as you will be dazzled by the imposing Neoclassical columns that support the building. It houses a tremendous decorative beauty in the form of Baroque altarpieces covered with gold leaf, 17th-century paintings, the image of San Cristóbal Mártir or the masterfully carved pulpit. Of course, you shouldn´t miss the fantastic main altarpiece, made in 1790 in a very ornated Baroque style.


Among the treasures held in this temple, we can find the facsimile of the royal certificate of Emperor Charles I, by which he granted the city a coat of arms. It eventually became Chiapas coat of arms.
It doesn´t matter whether you are a lover of Baroque or not, whether you are a believer or not, or whether you are interested in art, and you should not miss this authentic beauty, a valid symbol of the city.


Address: Plaza 31 de marzo Norte No. 3, Centro, 29200 San Cristóbal de las Casas, Chis., Mexico




FROM THE CATHEDRAL TO GUADALUPE CHURCH


You have already made a break in colonial and colourful 31 de Marzo Square. So now we will suggest you this walk, so attractive that your feet will want to go on and on. The walkway of Calle Real de Guadalupe is one of the most popular places for tourists and locals alike and an absolute must in our stay in town.


This pedestrian street is 1.5 km long, and the distance can be covered in just under 20 minutes, and it ends by the church of Guadalupe. Of course, depending on your pace and how much time you decide to spend window shopping in the different local businesses and handicraft shops, the time can be multiplied considerably. The hundreds of cafes and restaurants in the street can also help this walk last much longer.


As you walk from the end of Calle Real de Guadalupe, you will cross this historical 19th-century neighbourhood. Thanks to the tourist boom in recent years, this area has become one of the most attractive and lively in town. In its countless craft shops, you will find everything from hand-painted wooden toys to leather workshops. It will be difficult not to buy a pair of shoes, a bag or a rucksack. You´re bound to get more than one photo here, given the beauty of its colourful colonial houses and small palaces.
At the end of the walk, you will reach the Guadalupe church. This parish church, located on top of a hill, will serve you as a lighthouse since it is evident from a distance. After climbing its wide steps, you will discover its beautiful white façade, with a cross at its centre and flanked by two towers. From this position at the top of the Guadalupe hill, you will enjoy the reward of a fantastic panoramic view of San Cristóbal.


Suppose you visit the city during the feast of the Virgin of Guadalupe at the beginning of December. In that case, you will have the chance of discovering the deep devotion people feel to her in Mexico. Any other day in the year, you will feel the liveliness of the busiest pedestrian street in the city.


Address: Real de Guadalupe, Zona Centro, 29200 San Cristobal de las Casas, Chis., Mexico



31 DE MARZO SQUARE


In the very heart of San Cris, we will find the Plaza de Armas. Following the typical 16th century Castilian urban layout, this place concentrates ecclesiastical and civil power.


This square is currently known as Plaza 31 de Marzo or Zócalo. It is where we recommend you take a break since it is where the coletos (as the inhabitants of San Cristóbal are known) gather. So here you can enjoy the spectacle of observing the daily life and local customs on any given day. The square can be considered a true lesson in Anthropology!


This beautiful square has a garden full of rich vegetation and leafy trees that provide a pleasant and sweet shade on hot summer afternoons. However, the best time of the day to enjoy this square and its hustle and bustle is in the evening, when the music played by a band from the central bandstand fills everything. Locals go out with their families to eat snacks from the street stalls, children play and run around the corners of the square, lovers stroll hand in hand. The odd older man dances to the rhythm of the music, and handicraft sellers, laden with their heavy merchandise, will assault you every five minutes when they see your güero face. It is a beautiful theatre of life. But in this performance, you are also part of the show!


You can spend a long time in this square, just doing nothing. The place architecture, however, is worth enjoying from one of its benches. The square is surrounded by beautiful buildings with arcades and colonial mansions. On one side of the square rises the imposing Catedral de San Cristóbal, a magnificent jewel of baroque architecture that stands out for its ochre, red and white colours.


But the Cathedral is not the only temple that will catch your eye as you sit in the epicentre of the city. In one of the corners of the Zócalo appears the San Nicolás church, more austere than the Cathedral but with similar tonalities.


The square is constantly crowded since here begins the Andador Real de Guadalupe, one of the city´s busiest arteries. We are going to suggest you walk along with it on your tour of San Cristobal. But first, stop at this square to take a break and watch life go by in front of your curious eyes.


Address: Plaza 31 de marzo Norte No. 3, Centro, 29200 San Cristobal de las Casas, Chis., Mexico