SEOUL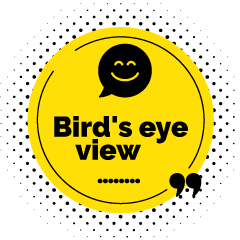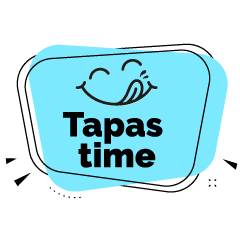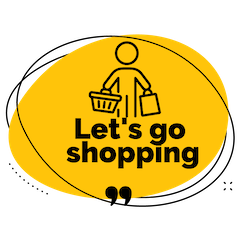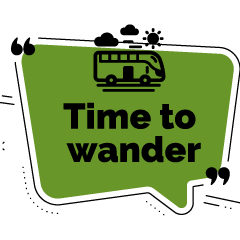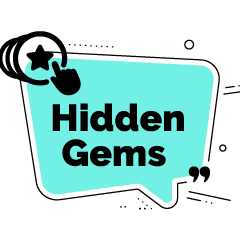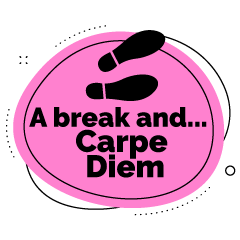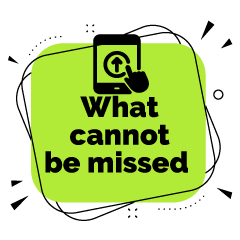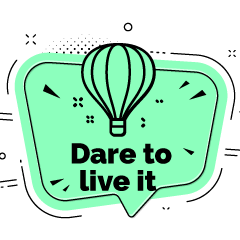 FROM THE TOWER OF SEOUL, YOU CAN SEE ALL IDEM!

Although it may have been overshadowed by the mammoth Lotte Tower today, because of its romantic and economic aspect and since the views from here are impressive, we are going to suggest that you ascend to the Seoul Tower or also known as Namsan Tower. This imposing symbol of Seoul is one of its most recognizable pictures and also is visible from almost the entire city. You will quickly understand that due to the commutative mathematical properties, you will dominate almost all the city from this tower on top of Mt. Namsan. Built in 1971, it was originally conceived as a large television and radio antenna.


It opened its doors to the public in 1980, after an intensive remodeling in which a gazebo was created on it highest floors. In addition, they provided the base with a commercial area. With a height of 236 meters to which we will add the 243 meters of Mt. Namsan, they make 479 meters of elevation above the city skyline. This aspect makes it the ideal place to enjoy the city´s skyline, if your visiting time is at sunset, you will be able to enjoy the contrast of colors that take over the sky and the city.


The tower has several floors in its upper part, among which we find a viewpoint with 360°panoramic views and a rotating grill restaurant, from which you can enjoy the perspective of the city with a good dinner, going in circle every 50 minutes! You will not get dizzy!This point of the city has become a very romantic place, frequented by Korean couples in love who record their passage through here, sealing their love with a padlock on the terrace that you will find at the entrance.


This icon of Seoul, which continues to function as a communications tower, has become a major tourist attraction in the city, with the sight of millions of tourists. To get to the emblematic Namsan Park where it is located, you will have to take subway line number 4 to the Myeongdong stop and then take the cable car that will take you to the foot of the tower. To visit the Namsan Tower, you can do so any day of the week from 10:00 A.M. to 11:00 P.M.


Entrance to the complex is free while the ascent to the tower lookout costs 11,000 won.


Address:105 Namsangongwon-gil, Yongsan 2(i)ga-dong, Yongsan-gu, Seoul, Corea del Sur



A KOREAN BARBECUE!

Today we are going to recommend you to try something that is guaranteed to be to your liking, whether you are a carnivore, a vegetarian, an omnivore or a celiac. This food is not for you only if you are a raw vegan! Are you ready to live an entire experience of the local gastronomy? Well, let´s go there today, it´s Korean barbecue. Barbecue in Korea is one of the most popular foods in the country. Its fame is such that it even has a national day, which is celebrated on the third day of the third month of the year of what came to be the same on March 3rd. It is one of the classic meals that you will find in any restaurants in Seoul.


The protocol, when entering local restaurants, will lead us to leave our shoes at the entrance, so please do not pull a Paul Wolzowitz (former president of the World Bank) and take care of your socks when you go to a restaurant, that they are clean and without holes! As tradition dictates, you will sit on the ground, with the charcoal barbecue in the center and you will have to manage with the chopsticks as cutlery to eat the barbecue. The first thing you will discover is that in front of the small barbecue, you will have a bowl of rice and a large number of accompaniments such as salads, kimchi, vegetables, fresh lettuce and various sauces, usually a bit spicy.


The most attractive and fun thing about Korean barbecue is that in a lot of bowls, you will have the different types of meat, entrails or fish if you prefer, vegetables and mushrooms, which you will serve at your own pace and cook to your liking. The meats that you can taste for your typical barbecue range from the most common, which is beef cut into strips and marinated with soy, sugar, sesame oil and garlic. Another of the marinated meats are the pork ribs known as galbi and of chicken that is called dak.


If we do not marinate, then we will have deung sim or beef tenderloin. You can also make barbecues of fish cooked on the grill and known as Saengseon güi. The most popular of these are the eel, but you can find them in addition to squid, salmon or even puffer fish. There are other ways to do this of course, with mushrooms and vegetables which can also be cooked on the grill.


The most consumed are matsutake mushrooms and gim, which is a seaweed. Delicious!


SIG-YOG! OR ENJOY!

THE PARADISE OF COSMETICS IN MYEONGDONG

To say Seoul and shopping is saying cosmetics! A true paradise for women and more and more for many men, who stop being dad bod to go over to the dark side of metrosexuality. It is that in Korea, since ancient times, it was considered that "the outer beauty reflected the inner beauty". The reality is that the Korean society takes care of even the smallest details of its physical appearance, which is why the Korean capital has become one of the world meccas of aesthetic operations, which annually attracts millions of foreign tourists who take advantage of getting some touch ups.


What do you not like? You nose? Alopecia? Butt? Breasts? Cosines? They are operated here and the Gangnam neighborhood is the epicenter of Korean plastic surgery. Obviously, the Koreans do not only live by the scalpel, but by taking care of their skin, which by the way, the whiter, the better! The Korean cosmetics are considered one of the best in the world and you will not miss the opportunities to buy their products. The Koreans have a long tradition of skin care dating back to the Three Kingdoms period of 700 B.C. Over the centuries, they have researched, developed and documented epidermal care methods, not only to camouflage or hide imperfections but also to achieve total care.


Treating your skin is serious business here, paying attention to the changing conditions of your epidermis as a result of weather, hormones or stress. To obtain a perfect skin tone, Korean women carry out a daily routine that follows 10 steps: make-up remover, double cleansing, exfoliating, toner, essence based on light moisturizing concentrates, treatments (boosters, serums or ampoules), masks, eye contour, moisturizer and sun protection. The neighborhood par excellence to buy creams at super competitive prices is Myeong dong. In fact, we dare not say if you will find more cosmetic stores or fired chicken restaurants. Just look, they are not few!


As you walk through this area, you will find some of the most famous Korean potion firms such as: Etude House, Holika Holika, Tony Moly, Misha, Nature Republic, Skin79, or Skin Food. You will not even need to look for them because they almost alternate and on the street a careful shop assistant will offer you free samples of creams or face masks so that you can enter her business. If your passion is creams and cosmetics at very competitive prices, this is your earthly paradise. You will find from creams that are based on the beneficial properties for your skin that some foods have, such as watermelon, honey and avocado, to products made from snail slime or with aloe vera.


The stars of the cosmetics are the masks, which are sold in packs of 10 and with many 2x1 offers. A bargain! You can buy the masks made of cinnamon, strawberry, cucumber, hyaluronic acids or even placenta. Recreate yourself and enjoy among oils, balms, facial cleansers, essences, masks and a world of creams.


Address:


64 Myeong-dong, Jung-gu, Seoul, Corea del Sur

BACK TO THE PAST IN BUCKCHON HANOUK VILLAGE

In this city where modernity and tradition intermingle or where temples and palaces in the shadow of skyscrapers come together in perfect harmony, you will find that place in the city that you will want to photograph hundreds of times. That is none other than the traditional neighborhood of Bukchon Hanok Village, which means north for its location in the historic city. During the Jonseon period (between 1392 and 1910, the second longest dynasty in the world, proceeded by the Japanese Yamato Dynasty of more than 2,681 years), Buckchon was a village where the noble and wealthy classes of the place resided.


This is where the officials and members of the royalty resided so you will quickly understand why it has remained in a perfect state of conservation throughout the centuries. This peculiar neighborhood of narrow streets is the ideal place to enjoy privileged views and take thousands of photos, since it is very close to the main palaces of Seoul (Gyeongbokgung, Changdeokgung) and the Jongmyo Shrine, which you can immortalize from one of its viewpoints. In this village of Bukchon, the traditional houses have maintained the typical architectural style of the hanok and have the same appearance of centuries ago. You will be able to photograph them outside and some also inside if the circumstance arises.


Don't forget that although their neighborhood is one of the main tourist attractions in Seoul today, it is still an elegant residential area for wealthy people. We will recommend you not to leave garbage or shout excessively, as some of the plates request on the door of private hanok.There are many of these hanok, which you can visit inside, since today they have been converted into restaurants, hotels or craft shops. Take the opportunity to delve into the culture of the country and how it was lived in these parts. You will be able to get very traditional photos of the mat floors, the low tables and the cushions to sit on the floor. Enter this neighborhood of curved and narrow streets between hanok to take a trip back in time.


If you want your photo to be original, folkloric and perfect, we recommend renting a hanbok (traditional Korean costume) and looking for the ideal corner to take your picture. You will surely find it!To get to this photogenic neighborhood, take subway line number 3 to the Anguk stop. Access to Buckchon is free, but since it is a residential neighborhood, there is a schedule from 10 A.M. to 5 P.M. to respect the rest of the neighbors.


Address:


orea del Sur, Seoul, Jongno-gu, Gahoe-dong, ???37

BETWEEN TANKS AND PLANES OF WAR MEMORIAL MUSEUM

Located in a former military barracks, the War Memorial Museum was created in 1994. The main objective of this place is to make known the history of Korea and the serious consequences that this fratricidal conflict had for both contenders. In addition, the memorial launches a message of peace, with which to prevent new conflicts through the lessons learned form the Korean War and promote the desire for a peaceful future reunification with its neighbors to the north.The immense Korean War Memorial covers an area of 117,000 m2 and is considered the largest in the world.


The atmosphere that is breathed in the place as well as its exhibits is truly overwhelming. From the moment you arrive at the place, you will discover some sculptural ensembles in the outdoor plaza, both representing the pain suffered by this conflicts and the desire for reunification through the sculpture of the embrace between the two Koreas, known as "the Embrace Between Brothers". They will leave you with your heart in a fist!Before entering the interior of the main building, you will find a square with the flags of the United Nations countries. You will also see large black marble plaques on which the names of those who have fallen on the South Korean side and their allies are engraved.


The memorial building, whether you like military history or not, will leave you in awe. Not only because of it imposing dimensions but because through 6 different thematic areas, you will find more than 13,000 exhibition objects, ranging from prehistoric weapons to the most modern. In the thematic areas of the memorial, we will have an exhaustive and detailed historical development that goes from one of the oldest civilizations to the Korean War and the consequences it has had for both contenders. Through videos, documentaries, educational recreations, sound effects, interactive rooms, you will understand everything that happened in the episode that separated the country.


Of course, always in a very respectful way and with the firm desire of a reunion with their brothers from the north. On the outside of the museum, you will find an impressive collection of vehicles and military equipment, ranging from B52 aircraft, Macdowell Douglas F4, Sherman armored cars, Sikorski helicopters, Coast Guard frigates, anti-aircraft guns and a long list of military gadgets.


Admission to the War Memorial Museum is free, from 9 A.M. to 6 P.M. To get there, take the subway lines 4 and 6 to the Samgkji Stop.


Address:


29 Itaewon-ro, Namyeong-dong, Yongsan-gu, Seoul, Corea del Sur

A WALK THROUGH THE CLOUDS!

Aspects such as the 1988 Olympic Games or the 2002 World Cup have made the development of the city total, with the constructuion of large infrastructures and top-notch modern buildings. We could say that the culmination of this development in the field of architecture is the Lotte Tower. We are going to encourage you to dominate the city from this tower, which is named after one of the largest compaines in the country, and see that in Korea there are leading companies that will be familiar to you, Samsung, or Hyundai are just two examples.


In this case, the Lotte company, founded in 1948, is a conglomerate of up to 60 companies, ranging from construction, publishing, electronics, hotels, to the most popular in the food sector as a manufacturer of sweets, fast foods and drinks. This tower, inaugurated in the spring of 2017, is the most notable attraction of the Lotte World Complex, which is equipped with 2 theme parks, a large mall and even a hotel. This landmark for the city symbol of progress and modernity was designed and built with cutting edge technology by Kohn Pedersen Fox. Standing 555 meters tall, this symbol of South Korea's progress has become the tallest tower in the country and the fifth tallest in the world. The main attraction of the tower is the Seoul Sky, an adventure for those who suffer from vertugo at heights.


Think about it! The viewpoint is located between 117th and the 123rd floor and you can enjoy different experiences that go from the different panoramic views of the city, to the outdoor terrace of the 120th floor, or a VIP lounge café from the heights of the 123rd floor. But without a doubt the expeirence that will take your breath away is accessing the highest glass-floored observation deck in the world. With a height of 478 meters in height, it is registered in the Guinness Book of Record. Quite a sensation not suitable for the heart. Dare yourself to walk on the glass platform!To live this experience, choose your day well, because the weather is also a factor to take into account.


The height is such that if the day is cloudy, they will put videos on the big screens with the respective views of the place. Even so, it will continue to be an experince that removes the hiccups, since you walk through the glass floor viewpoint, you will have the feeling like Heidi above the clouds.To get to this imposing Lotte World Complex, take metro line 2 to Jamsil station. The price of the Seoul Sky is 27,000 won and you will be able to ascend to the skies from 11:00 A.M. to 10:00 P.M.


Address:


300 Olympic-ro, Sincheon-dong, Songpa-gu, Seoul, Corea del Sur

THE PALACE GREATLY BLESSED BY THE HEAVEN

With such a title, which is the meaning of the name of the palace, you will have no doubt that what you are going to visit is something of magnitude. Considered the most important royal palace of the five in Seoul and therefore in the entire country, Gyeongbokgung is in its own right a must-see in this city. Its history and the beauty of the complex make this a unique place. The origin of this palace dates back to 1395 with the beginning of the Joseon Dynasty, when it was ordered to be built by King Lee Seong-Gye.


With an area of 501,676 m2 of palatial complex, it is considered a national icon and declared a national treasure. Before crossing the main gate of Gwangwamun, we recommend you enjoy the wonderful recreation of the changing of the guard that takes place every day at 10 A.M. and 2 P.M. In which with all the props and traditions of the Joseon Period, the soldiers advance in period costumes in a colorful ritual that will attract your attention, as if you were a child in a toy store window.


Among the rooms of the complex that you should not miss are the aforementioned main attraction Gwanghwaum, where you will crave everything you are going to see inside and only here you will take a thousand photos. Among the most outstanding rooms of the palace complex, the Geunjeongjeon stands out, which is the main room where official ceremonies were held and officials passed their morning reports to the monarch. You will hallucinate with the decoration of the place based on a wonderful polychrome of greens and reds with multiple details. You will visit the rooms of the king's mother called Jagyeongjeon, where its wall with floral motifs and its fireplace stand out, considered one of the most beautiful of the Joseon Period. You should never miss a visit to the library or Sujeongjeon, a place where officials invested their time reading, since the kings considered books as accumulative treasures.


The harsh reality of the beauty of the place you are visiting is that it is largely rebuilt in the image and likeness of the original. Following the Japanese invasions during the Imji Wars in the late XVI century, the palace was destroyed and abandoned for nearly 300 years. Rebuilt by King Gojon in 1867, the joy in the poor man's house did not last long, when again after the occupation of the Japanese in 1910, it was dismantled to put the Japanese command center.


The palace complex that you currently enjoy is largely the result of a meticulous reconstruction that has been carried out since 1989. To visit the place, you can do it any day of the week from 9:00 A.M. to 5:00 P.M. paying a fee of 3,000 won. To get here we suggest you take subway line 3 to Gyeongbokgung station.


Address:


161 Sajik-ro, Sejongno, Jongno-gu, Seoul, Corea del Sur

CHEONGYECHEONG, THE RIVER WHICH WAS A HIGHWAY!

In Seoul, we are going to propose an attractive walk through a modern and recreational space in the heart of the city in the shadow of the skyscrapers. At 11 kilometers in length, you can stroll through this lovely public area, which develops around a stream that for years was covered by concrete and over which, to add insults to injury, a highway.This stream has flowed through the city of Seoul since the Joseon Dynasty period, when it was known as Gaecheon. This channel was formed naturally by flowing water from the mountains to this point, where merchants from Seoul traditionally gathered.


It was with the Japanese colonization, when it was changed to the name of Cheonggyecheon. With the passage of time, this area deteriorated until it became the slum of Seoul. As the situation of the place significantly worsened, at the end of the Korean War and as a consequence of the economic miracle of the country, the government made the drastic decision to completely cover the stream and turn in into a highway that would cross the center and stimulate the growing traffic of the city. After many years of traffic and pollution, serious damage to the structure of the highway was evidenced in the 90s, and with the celebration of the Soccer World Cup in 2002, it was decided that it was not worth maintaining it and it was time to recover the original stream, to turn the capital into a less polluted and more sustainable city.


Inaugurated in 2005, this work has become one of the favorite leisure, relaxation and recreational spots for the locals who come here to walk, or even to see life go by while soaking their feet. We recommend you start your walk from Cheonggye Square, which starts the stream with the so-called candle fountain. This is a mini waterfall, which at night becomes a very special place when illuminated with colored spotlights. From this vibrant square where it is easy to find street shows, concerts and stalls selling traditional products, we encourage you to descend to that orchard amidst so much asphalt which is to follow the crystalline water course of the Cheonggyecheon stream. You will be able to develop your walk as much as curiosity, instinct, desire, strength or time dictate, as it is pleasant 11 km route where you will enjoy seeing locals and tourists in a moment of relaxation.


If you manage to complete the entire route of this tributary of the Han River, you will cross a total of 22 bridges.When you look up, you will have an impressive view of the glass buildings embracing the scene.


Address:


148 Seorin-dong, Jongno-gu, Seoul, Corea del Sur

THE DDP OR DONGDAEMUN DESIGN PLAZA

The capital of South Korea is located just fifty kilometers from the demilitarized zone that separates the country from its hermetic neighbors to the north. Considered a cosmopolitan and modern city, it experienced a great development in its economy known as The Miracle of the Han River, in which the devastated city after the Korean War became the fourth largest economy in the world. The progress and evolution this country is like a car without brakes and downhill. One of the most iconic and modern landmarks in the Korean design industry is the Dongdaemun Design Plaza or as it is known around here, the DDP.


It is a cultural center for shows, conferences and exhibitions related to design. This ensemble, which can be considered as the largest atypical architecture in the world, was made by the wonderful Anglo-Iraqi architect Zaha Hadid. This futuristic building is made up of different areas, where the Art Hall will be the main launching pad for the creative Korean design industry. Conventions, exhibitions, fashion shows, trade shows and concerts are held in this main hall. We will also find in the DDP a design laboratory, a market that combines culture, experiences and shopping, as well as a museum that brings together the history of Korean design and world trends.Opened in 2014, the DDP is located in the heart of the city in the Dongdaemun Historical and Cultural Park.


This marvelous architectural space revolves around the old wall of Seoul, in the place that once was used as a military training ground for the Joseon Dynasty. These historical vestiges will be the ones that represent the epicenter of the complex, which integrates the square, the park and the city. This unique park in the entire country, occupies a space of 30,000 square meters that extend to the roof of the building, eliminating the relationship between interior and exterior, or architecture and nature. We recommend you stroll through this fascinating architectural complex that also blends urban space with natural space. If what you want is to take a break and recreate the surroundings, this is the ideal place in Seoul.


In the building you will find a Sky Lounge from which you can have a snack and enjoy the views of such an indescribable place. To get to this futuristic place, you will have to take metro lines 2, 4 or 5 and get off at the Dongdaemun History & Culture Park.


Address:


281 Eulji-ro, Euljiro 7(chil)-ga, Jung-gu, Seoul, Corea del Sur