STAVANGER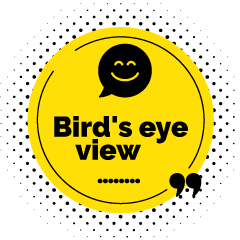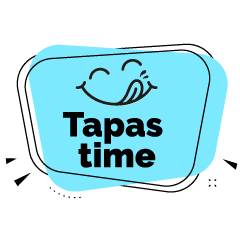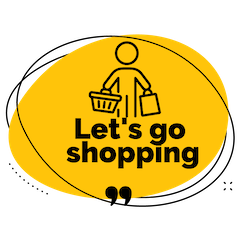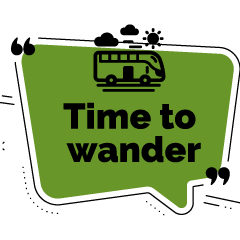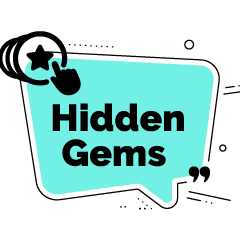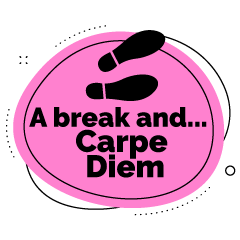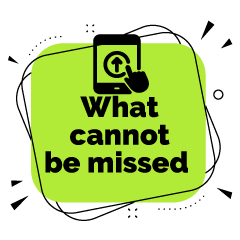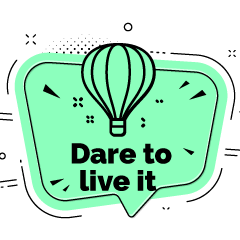 PRIVILEGED FIREFIGHTERS


Suppose you really want to have Stavanger at your feet. In that case, we advise you to go to the Holmen peninsula, where the Valberg tower, the tallest tower in the city, is located.
You will have one of the most beautiful panoramic views from this tower.


Stavanger has only 130,000 inhabitants and is Norway´s third-largest city in terms of population.
From the top, you can see the entire city, the modern part, the Stavanger prawn and its bay, and all the islands that surround it, including a series of bridges that join them that belong to the road that would take us to Bergen.
Valbergtarnet is a watchtower that dates back to 1853. At that time, it was used both as a clock tower, as an observatory and of course, as a lookout post which was actually the purpose of its construction.
At that time, fires were widespread since the houses were made of wood and fires were made inside the homes during the cold and harsh winter. For this reason, this tower was built to alert the neighbours about the fires that were raging in the city. It could be even considered as a fire station.


Today, it is one of the most unique buildings in the city, especially for its peculiar octagonal floor plan and built entirely of grey stone.
Inside it houses a modern art gallery where works by local artists are exhibited above all.


Although you have to climb many steps, as it is 26 meters high, you have to pay an entrance fee… as the saying goes, "everything good costs money"!


An entry and an effort that are worth it to enjoy the views !!!


Address: Valbergjet 4


STARS


Indeed, when Stavanger´s city is mentioned in a conversation related to gastronomy, someone will comment that it is a city full of Michelin stars since it has several restaurants catalogued with these prestigious stars.
The Stavanger region produces an excellent raw material, not only seafood but also vegetables, game meat, mushrooms... Everything needed for a good kitchen is less than half an hour away.


You will enjoy a good meal in the restaurants named in the famous Michelin guide. Still, in most of the city´s restaurants, they have high-end cuisine despite not having these stars to their credit.
In the city, different gastronomic festivals are also celebrated, such as the fruit festival, the salmon festival, or the local potato festival, an inspiration for the region´s gastronomy.


But suppose there is a place you cannot miss in Stavanger to have a snack. In that case, it is the port and, more specifically, the Fisketorget, which is nothing more than the fish market, where the fishermen set up their stalls directly from the boats.
They sell fish and shellfish, both raw and ready to be tasted.


And the star dish of the entire Norwegian coast, in general, is the FiskeKage, or fish cakes, a kind of meatballs or fish patties, with a slight fish flavour that will delight your palate.


It will be an ideal snack by making a brief stop in your busy day and trying the jewel of local gastronomy.
Fiskekage can be fish, although they are usually made with cod, creating a dough with potato starch, vegetables and onion.


Come on, a really complete dish, to gain strength and continue on our way.


Try it, you won´t be disappointed!!


Address: Strandkaien 37
THE CHEESE RESISTS ME!


Surely when buying a souvenir to take with us in our suitcase, we will opt for a magnet, a key ring or even a troll, which are those creatures of absent-minded beauty that live mainly in the dark nights of the Norwegian fjords.


But, if there is something that characterizes the country, and you will indeed not find outside the borders unless you go to Ikea, it will be the Ostehovel.


It has a very complicated name, right? So, by the name, we will have no idea what it is, but if I tell you that Oste is cheese, I´ll be giving you a clue, right?


A shovel is the typical Norwegian cheese slicer invented and patented in Norway. It turns out that back in 1925, a man named Thor Bjorklund, faced with the impossibility of cutting beautiful slices of cheese with standard knives, decided to invent something that wouldn´t get him to lose his nerve in the attempt.
As it happens, Thor Bjorklund was a carpenter, and carpenters have a very similar cutter for levelling wood, so it is obvious what inspired him to develop such a knife. So he invented a triangular-shaped knife (which reminds us of the instruments used to serve cake slices). The centre of that triangle is a slight indentation with a blade that cuts the cheese into thin pieces.


The handle is typically made of wood, and since we are in Norway, it is made of birch wood.
It is a much-loved invention throughout the country because the cheeses´ creaminess and soft texture make it very difficult to cut them with traditional knives.
An invention that is not lacking in any table next to cheese is something that the Norwegians are really proud of. We can´t stop buying to get an original souvenir that I know will delight cheese lovers.


Where do we find it? It is so common that you find it practically everywhere in any souvenir shop, bazaar, hardware store, or local knife business.


PUT COLOR IN YOUR LIFE


Who doesn´t like colourful photos? With houses of postcard colours? Well, in Stavanger, you can take that photo, of which you feel proud when you put it as your computer´s wallpaper.
Also, there is a street in the city called Fargegaten. However, it is not its real name, which has all the characteristics to become your desktop background.
They call it fargegaten because Farge means colour and gaten street, which is why they call it colour street or colourful street.


These houses were built around 1860, but a big fire, something pervasive in the city, destroyed the area. Twenty white houses were rebuilt, as was the original Stavanger.


But if we talk about the colours, how would we explain that?


In 2005, a hairdresser wanted to give the neighbourhood a makeover, saying that colour affects our physical condition in general. It gives us joy, sadness, relaxes us, gets us to concentrate, in short, it makes us feel better or worse, depending on the colours surrounding us. It thus turns a small and monotonous street into a young, modern, bright and cheerful street.


Each owner was offered three or four colours and more for the door and window frames. After many changes, everyone was happy, and the town hall began with the painting.
From the arrival of colour to the street, it has been filled with cafes, restaurants, shops, bookstores, etc... existing businesses have increased their turnover by almost 50 per cent. They have also become the city´s new tourist destination.


Even among the inhabitants of the southern part of Norway, they call it the Notting Hill of Stavanger. It is currently one of the most fashionable streets in the city and the most photographed in Stavanger, so you can not be disappointed!


I´M GOING TO AN OIL PLATFORM


If I talk to you about oil, you will surely think of one of the Arab countries in which the country´s leading wealth is oil. Indeed, you will not believe of Stavanger, a small city in Norway with not much more than 190,000 inhabitants.


Well, here we suggest you visit the oil museum, although you may think that it is a joke, or even that it is boring. You would be totally wrong.
Are you corroded by curiosity yet?


Here they will explain to you why there is oil in Norway and how algae turn into gas and oil in the waters near the country.
This makes us realize why Norway has become one of the wealthiest countries in the world.
When we enter the museum, we will even see a kind of life-size model that makes us understand what oil platforms are like the impressive size of oil well drill bits... You will see 3D movies and scale models that describe some accidents in the maritime oil industry.


This is also a museum in which it is forbidden not to touch, listen, and not to see.
You will ride on drilling machines, enter a rescue capsule and even jump down a replica of an escape slide to live an exciting experience and learn what life is like for oil platform workers.


This museum does not hide anything since it will tell us all the pros and cons of this black gold, with actual data, so that any visitor can draw their own conclusions.


It is very close to the city centre, and practically on top of the bay, you will see from its windows an unknown Stavanger.


In short, a place that practically nobody will advise you to visit, but that is genuinely worth knowing.

Address: Lago de Kjeringholmen 1


BROKEN COLUMN


I propose a slightly unusual challenge. It is a sculpture project called Broken Column that belongs to a project of the Stavanger Art Museum.


It consists of 23 identical rusty steel sculptures mounted indoors and outdoors in public and semi-public places in the city.
These sculptures are 1.95 meters tall and are a replica of the artist´s own body.


They are associated with each other through their height or their elevation above sea level. That is, if they are on a small hill 1 meter above the sea, the sculpture will be cut off, and only the remaining 95 cm can be seen.


Thus, a large part of the centre of Stavanger is mapped on contour lines differentiated by 1.95 meters of altitude.


The idea is also that all the sculptures are facing the sea.


The "broken column" is different from all the traditional statues of famous people.
These men of steel are silent witnesses of everyday life and can be seen as an art project silently exploring the surroundings.


What does Stavanger look like? What do we know about the city and its spaces? How does it feel to be here? How do urban areas affect us both physically and mentally? How are the people who live here?
They have a kind of connection with the standing stones of the Bronze Age. Still, the artist has transformed them into a human body so that they have a form that all citizens can empathize with.


We are encouraged to explore and investigate our closest environment through the different sculptures.


The first is in the port. Next to it, there is a map and an explanation of the locations of the other sculptures.


The project is supported by funds from the Municipality of Stavanger and is a collaboration with the Stavanger Art Museum.


Do you dare to look for them? Will you take the challenge of finding them all??
Have a nice walk around the city!! AND GOOD LUCK!!


Address: Sculpture number 1. Indre vagen. Harbor


FREE BEERS!!


Surely very few know the existence of Stavanger. Still, probably in recent times, they have at least heard of this city relating it to oil or Preikestolen. However, Stavanger is much more.


The city of Stavanger lived mainly on herring. Still, around the year 1870, after the excellent herring crisis, vast schools of sardines were found on the coast, and that is where the flourishing canning stage of Stavanger began.
It was a period in which numerous factories dedicated to exporting sardine cans to the whole world were created, reaching around 60 factories.
Most of the city´s population worked in this sector, but everything that begins well... also ends well. The last canning factory was closed in 1982 since most of the factories were transferred to Poland, where labour is much cheaper than in Norway.
Today, the last factory that remains in the city has been converted into a museum, a very original museum where you can follow the process of canning sardines.
It is not a very large museum, but it is very curious, in which all the machinery was mechanical (still working today) and above all a lot of human labour.


Something very peculiar is that in the sardine smoking area, the workers who worked there in the oven area were provided with all the beer they wanted to drink for free because it was so hot that no one wanted to work there, and beer is always an incentive.


You would like to work in this factory, right?


The remarkable thing about the Norwegian canned sardines and what differentiated them from the rest of the sardines in the world is that they were smoked before being canned, and for this reason, they acquired so much fame at the time.


This is a curious museum, which usually does not enter the tourist circuits, but it is worth a visit to learn a little more in-depth about the lost history of the city.


Address: Ovre strange 88

BACK IN THE 18TH CENTURY


If you really want to take a pleasant walk and feel like you are going back to the 18th century, you are in luck!


Do not forget to walk and get lost among the houses of Gamla Stavanger, also known as the old city of Stavanger.


It is a group of about 170 white houses made of wood with beautiful cobbled streets and red roofs.
Formerly, it was the fishermen´s neighbourhood, as it is located next to the port.
In the same port, there was where the merchants and fishermen built their warehouses so that the loading and unloading of the merchandise would be easy.
Taking advantage of the property warehouse, they also built their houses in the back so that everything was at hand.
In fact, today, you can see from many of the gardens of the houses the port at the end of the park, as if it were a postcard.


Come on, some privileged views!! Today, the fishing area is considered one of the most expensive areas globally, which is why it is not strange to see its owners cleaning and giving splendour to their little jewels.


After World War II, this area was almost demolished due to the new urban plans for the city. Still, thanks to a Norwegian architect named Einar Hedeen, these houses are perfectly preserved to show that comfort is not at odds with ancient heritage.


Fortunately, between 1957 and 1974, laws were enacted to protect the entire area. This is how Gamle Stavanger was born.


This set of houses is known as the Wooden City, as it is one of the largest concentrations of wooden houses in all of northern Europe.


So, even if it´s sunny or stormy weather, don´t forget to take a walk and get lost among these tiny white houses. The only colour will be the flower pots that they all have at their entrances.
And since it is in the heart of the city, there is no excuse… GO VISIT IT!!


Address: Ovre Strandgate.




FEED THE DUCKS


Stavanger is a small city in terms of size, but that does not mean that tourists from time to time do not stop to rest and need to take a break on their way to regain strength, putting aside the hustle and bustle of the day and spend a few hours doing nothing, just letting yourself be carried away by the sound of the environment, or in silence in a pleasant environment that is at the same time full of life.


So, I propose a very commonplace among the city´s inhabitants, it is the Byparken. It is the green area of the city, where each of its inhabitants goes for a walk, to feed the pigeons or simply to rest a little in their daily routine.
It is a charming place because the Breiavatnet artificial lake in the centre, which has a water spout that invades the environment with its pleasant sound.
In the lake, which has a circumference of approximately three km but is very shallow, some ducks and swans will surely be huddled together trying to steal those little pieces of bread, which some child throws at them. At the same time, a big smile appears on their faces of happiness.


This picture is so famous that there is a sculpture that represents a child feeding the ducks on one of the sides of the lake. Curious, right?


There are hardly any fish in this lake, but an old story haunts the city, that only the headmaster of the Stavanger Cathedral School has the right to fish in the lake. Is this true? Or is it an urban legend?


This park was inaugurated back in 2005 when the city received the urban environment award from the Ministry of the Environment. In the restoration of the park, great emphasis was placed on preserving the historical values that already existed in the area.


So when you plan to take a break, don´t forget to bring a piece of bread for the ducks and swans on the lake.


Address: Haakon VII gate 4