VIENNA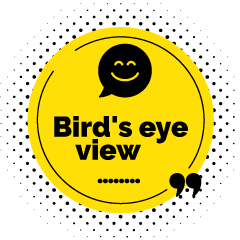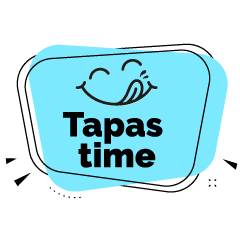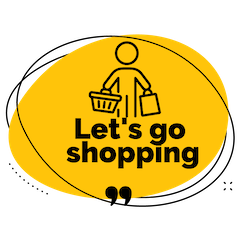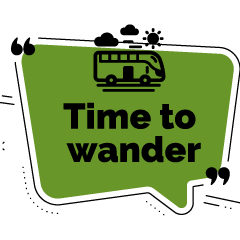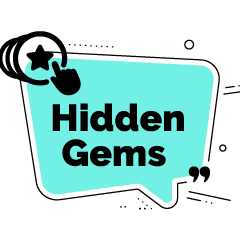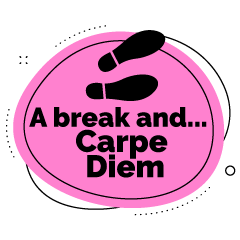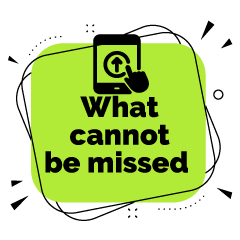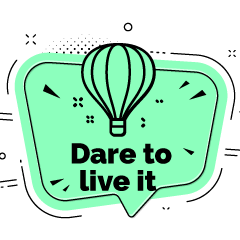 THE BEST VIEWS TO ST. STEPHEN'S CATHEDRAL


One of the most emblematic places in Vienna is its beautiful Gothic cathedral, St. Stephen's Cathedral. It is impossible not to marvel at its architectural grandeur, but what really stands out is its stunning and colourful zigzag patterned roof made up of 250,000 glazed tiles, depicting the coat of arms of the city of Vienna, Austria, and the Habsburg Empire's double-headed eagle emblem.


Onyx Bar on Stephansplatz is the best place to go, to get a nice view of St. Stephen's Cathedral and its famous tiled roof.


Besides, to make your trip to Vienna unforgettable, enjoy these beautiful views with a delicious cocktail. Do not miss it! The bar is very cosy, with a very relaxed atmosphere and with the advantage of being an enclosed terrace with a large window that invites you to enjoy the view even during bad weather.


In addition to being known for its incredible views of St. Stephen's Cathedral, it is worth highlighting that the building in which this bar is located in the Haas-Haus, Designed by the architect Hans Hollein a leading figure in Austrian post-modernist architecture. Although the Viennese initially criticised the decision to build a modern building in the midst of the medieval Viennese quarter, today, it is a building that is well known and loved by the Viennese. Hollein justified the construction of a modern building amid the medieval Viennese quarter with the argument "if medieval houses were built on top of Roman houses, then modern houses can be built on top of medieval ones".


To go up to this terrace, you have to take the elevator at the Do & Co Hotel and go up to the sixth floor.


Don't miss out on these incredible views!


Do & Co Hotel / Onyx bar.
Stephansplatz 12, tel: +43 1 535 39 69
Subway
Stephansplatz, lines 1 and 3
Reservation is recommended, especially in the evening and on the weekend.


MARILLENKNÖDEL, THE LESS EXPLOITED DESSERT IN AUSTRIA


Austrian gastronomy is very rich and varied and has been significantly influenced by the neighbouring countries.


Everyone knows their iconic dish, the famous "Wiener Schnitzel". However, equally, if not more, famous are its cakes and sweets. Austrians are fond of desserts, and they use excuses like "We need all the calories that we can get to survive the harsh winter months" to justify their sweet tooth. Ok, we will have to believe them!


Everyone knows what a Sacher Torte is, Austria's most famous cake, whose recipe is a closely guarded secret. It was invented by the confectioner Franz Sacher to honour Chancellor Metternich in 1832, and today, the "Original Sachertorte" is still sold in the Sacher family's hotel. But the most typical sweet from the Austrian households, the homemade sweet of choice, which you can find in most Beisl (typical Viennese taverns), is the Marillenknödel (apricot dumplings).


Marillen means apricot in German - Austrian. Apricots are widely grown in the Wachau and Vinschgau regions on the banks of the Danube. Marillenknödel is usually made with potato dough but can also be made with choux pastry (also used to make profiteroles). A rather high-calorie dish that Austrians often eat as a single dish for lunch or dinner than as a dessert
It is very popular and easy to find dessert, so don't leave Vienna without trying a Marillenknödel.


MARIAHILFERSTRASSE, THE LONGEST COMMERCIAL STREET IN VIENNA


Vienna has excellent places to go shopping. Kärnterstrasse, Graben, and Kohkmarkt are pedestrian-only shopping areas. It is situated in the very heart of the city centre. If you love shopping, Mariahilfferstrasse is the right place for you. It is not as picturesque as the historic centre's streets, but it is the longest shopping street in Vienna, almost 2 km long, and very popular among the Viennese.


This street connects the centre of Vienna with the Westbahnhof train station. It is mostly a pedestrian street, with street musicians between blocks, trees with benches under it to rest on etc. You will find all kinds of clothing shops selling well-known brands like Mango, Zara, C&A, etc., to the city's most elegant ones.


But if you prefer smaller shops, don't miss Neubagasse. This is a small street starting at Mariahilferstrasse. You can find lesser-known Viennese brands' showrooms, well-known in the fashion world, such as Maronski, Freitag, Mühlbauer Hutmanufaktur or Ebenberg, with very chic fashion, made from organic and fair-trade materials.


And if you're looking to combine your personal shopping with some gifts, this is the street for you. Austrian memorabilia include Augarten porcelain objects, handmade dolls, artistic ceramics, wrought-iron objects and goldsmiths' wares. But, if you have to choose just one from the Austrian souvenir list, it has to be the Snow globe.


Did you know that these snow globes were invented in Vienna?


Yes, in 1900, Erwin Perzy, a surgical instrument mechanic, was working on a glass globe filled with water to make the light bulbs (recently invented by Thomas A. Edison) shine brighter. Now, what was the inspiration behind this experiment? Before the light bulb was invented, craftsmen, such as shoemakers or carpenters, used glass globes filled with water, which they placed in front of candles to make the light brighter. Erwin Perzy tried to do the same but using Edison's recently invented light bulb instead of candles, but the trick didn't quite work this time. So, he ended up placing the Mariazell Basilica in the centre and creating snow with rice.


The "Original Wiener Schneekugel" factory is still in operation, being currently run by the founder´s grandson, Erwy Perzy III. These Snow globes are 100% handcrafted to this day, being assembled and painted by hand.


Subway:
Line 3 passes through this street and has three different stops along Mariahilferstrasse:
Neubaugasse
Zieglergasse
Westbahnhof


WITH THE MOST KNOWN EMPRESS OF ALL TIME: SISI


When we think of Vienna, Sisi's name automatically comes to our minds. Hence, it is no surprise to see hundreds of tourists looking for a picture of Sisi around the city to have their portrait taken with her. But this is no easy task. If you come with us, we'll take you to the only sculpture of Sisi in Vienna. Let's go find it!


Sisi is the leading Austrian tourist icon. We can find all kinds of souvenirs with the image of this empress: pencils, mugs, key rings, napkins, notebooks, umbrellas and an endless number of other things. But, where can you find a sculpture of Sisi to take a photo with it?


Empress Elisabeth of Bavaria, better known as Sisi, became famous the world over thanks to Romy Schneider's films. It was her great beauty that captured the heart of Emperor Franz Joseph.


She was not raised to be an empress, nor was her life as rosy as her films show it to be. In reality, she lived a rather sad and bitter life, continually controlled by her mother-in-law, who detested her, subjected to the strict Viennese protocol and married to a husband who was too busy with the affairs of the Empire and with whom she soon fell out of love. She loved to travel, spent long periods away from the Viennese court searching for the freedom and independence she craved, and identified more with the Hungarians than with the Austrians. It was she who persuaded Emperor Franz Joseph to give Hungary its independence. The Hungarians are extremely grateful to Sisi for this. The Austrians, not so much, though.


Despite being a great icon in Vienna's merchandising, she is not the most loved empress by the Austrians. Many considered her a capricious and eccentric girl, obsessed by her figure and her beauty, and more Hungarian than Austrian. Perhaps that is why the only sculpture of Sisi in Vienna is somewhat hidden. Follow us! We will help you find it.


We will approach the Volksgarten, translated as the People's Garden, where 400 different roses bloom annually. Here, in addition to enjoying the beautiful rose bushes, the impressive views of the Hofburg (imperial winter palace) and the tranquillity that the park offers, we will find the statue of Sisi waiting for us. It is located in a corner, almost hidden, just before the garden's exit door that leads to the Burgtheater theatre and the town hall.


There she is, calm and majestic, waiting to receive you. Don't leave Vienna without visiting her. Oh, and don't forget to share your photos with Europamundo!
Address:
Volksgarten gardes, entrance through Josef -Meinrad Platz




SCHÖNBRUNN TIERGARTEN, THE OLDEST ZOO IN THE WORLD.


It is not common to visit a zoo when visiting a city. However, Schönbrunn Tiergarten is not just any zoo. It is a real gem situated in the gardens of Schönbrunn Palace.


Schönbrunn Palace is one of Vienna's most famous and most visited monuments. It is the summer residence of the Habsburg family. It was the residence of great monarchs such as the renowned Empress Maria Theresa, considered the mother of the Austrians, Emperor Franz Joseph and Empress Sisi. Napoleon Bonaparte spent a few days here, and it was in this palace that his son Napoleon II was born. It is known for its impressive and splendid imperial rooms, 1441 in total. Incredible, isn't it? Although only 45 of them are open to the public.


Warning: book your visit in advance if you are interested in visiting the palace's interior, as it is the most visited building in Vienna.


One of the unmissable places of this palace is its fantastic gardens. Occupying 160 hectares of tree-lined avenues, rose gardens, fountains, marvellous statues, and woods to relax and enjoy silence. It also includes labyrinth gardens where you can have fun and a viewing point at the top to enjoy the best views of the entire palace complex and its gardens. The park is also home to the oldest and probably one of the world's most beautiful zoos.


Schönbrunn Tiergarten(zoo) was established in 1752 as an imperial menagerie. Besides having been named the best zoo in Europe five times, it is also a UNESCO World Heritage Site.


This zoo was the Imperial family's private property until the Austro-Hungarian Empire's fall after the First World War. The wonderful 18th-century mini baroque palaces where many of the animals were housed are still preserved. These palaces are replicas of Schönbrunn Palace and, like the Imperial Palace, painted yellow, Empress Maria Theresa's favourite colour.


Stroll through the zoo, where you get to see more than 700 different species of animals. Enter the rainforest house to experience a dense jungle and observe everything from the most striking birds to the pythons. And if you need a snack to continue your tour, nothing better than a stop at the Emperor's Pavilion (Kaiserpavillon), a magnificent pavilion constructed in 1759 by Emperor Franz Stephan of Lorraine, husband of Empress Maria Theresa, decorated with opulent frescoes and beautiful mirrors. Feel like a princess or an emperor in this elegant café-restaurant.


Don't leave the zoo without paying a visit to the famous twins: Fu Feng and Fu Ban, two giant pandas born in the park in 2016.


Enjoy this wonderful visit! Something different to know.


Underground: Hietzing. Line 4


WALKING AROUND THE RINGSTRASSE ON FOOT


We are going to propose a challenge, which is to walk the entire Ringstrasse. This circular avenue is 5.3 kilometres long.


What we suggest you do is to walk around the most beautiful and monumental avenue in Austria. As it is a circular avenue, we will start and finish in the same place. The time required to walk around this avenue will depend on how fast you walk and how many times you stop to take photos, which you will certainly not be able to avoid.


Emperor Franz Joseph commissioned the construction of this avenue in 1857, and it lasted till 1890. It is located where the medieval city walls once stood. The construction of this avenue was intended to link the city centre, where the court, the aristocracy and the upper-middle-class occupied, to the neighbourhood outside the city walls inhabited by the low working class.


The historical buildings were built in different architectural styles such as neo-classical, neo-renaissance and neo-gothic. Still, mostly we will find numerous baroque and opulent palaces, which were built by the nobility.


Are you ready for this challenge? Let's go!


We start at the Opernring with our backs to the Vienna State Opera, which as we already know is one of the most famous landmarks and monuments of the city. We will always walk clockwise along this avenue, which, as you will see, will change its name as we move along it, but always with the suffix "ring". We will start at Opernring, to continue in the following order: Burgring, Dr Karl-Renner-Ring, Universitätsring, Schottenring, Franz Joseph Kairing, Stubenring, Parkring, Schubertring, Kärntner Ring to return where we started: Opernring.


Continuing our walk, we will be able to enter the Burggarten (rear gardens of the Hofburg), where we will be greeted by Emperor Franz Joseph's and famous composer Wolfgang Amadeus Mozart's statues. We continue to visit the Heroes' Square (Heldenplatz), where the Hofburg Palace (official residence of the Habsburgs) and the Austrian National Library are located.


We change pavements to take a picture of who is considered the Austrians' mother, Empress Maria Theresa. The sculpture of this empress is the largest and most monumental in the whole city. It is located in a beautiful square between two beautiful twin neo-Renaissance buildings: The Museum of Natural History and the Museum of Art History.


A little later, we will visit the neoclassical building where Vienna's Parliament is situated, with Pallas Athena's statue. Right in front of the Parliament, you will have the beautiful and peaceful rose park, Volksgarten. Don't hesitate to make a short stop there!


As you leave the Volksgarten, you'll come across the Burgtheater, and in front of it, you'll see a majestic building with a tall neo-Gothic tower, which most will be surprised to learn is not a church, but the city hall. There is always something to do on the City Hall square: during Christmas, there is a beautiful Christmas market; during the colder winter months there is an ice-skating ring; in summer there are usually different festivals; and sometimes there is a big screen where operas, concerts, football matches and many other events are projected.


Next to the City hall is the monumental building of the University, and a little further on, you will see the only church on this avenue, the Votivkirche, or Votive Church. This church was ordered to be built by Maximilian of Habsburg, brother of Emperor Franz Joseph, on the very spot where the failed attempt on the Emperor's life took place in 1853.


We continue to admire the Vienna Stock Exchange building, and we will reach the less monumental part of the avenue. We will enter Franz Joseph Kai, the most modern area of the Ringstrasse located parallel to the Danube canal and more set for leisure. Here you will find what the Viennese call "the Bermuda triangle" as there are so many bars that sometimes it is tough to get out of here! Now, take a look at the Sankt Rupert church, the oldest in the city.


If we continue along this avenue, we will see Major Johann Joseph Wenzel's statue. It is better known as Marshal Radetzky, to whom the Radetzky March was dedicated, almost a second anthem in Austria. His statue stands in front of the building that houses the Ministry of War. We continue to the Stadtpark (city park), where we can take a picture with another great Viennese composer: Johann Strauss, creator of the Blue Danube Waltz, another of Austria's emblematic melodies along with the Radetzky March created by his father.


If we continue along this avenue, we will see Major Johann Joseph Wenzel's statue, better known as Marshal Radetzky. Radetzky March, considered the second national anthem of Austria, is dedicated to him. His statue stands in front of the building that houses the Ministry of War. If we continue, we will reach the Stadtpark (city park). Here we can take a portrait with another great Viennese composer: Johann Strauss, creator of the Blue Danube Waltz, another of Austria's emblematic melodies, together with the Radetzky March created by his father.


We are almost there! In just over a kilometre, you will get to see the wonderful Baroque Palaces along the avenue that have been converted into luxury hotels; you will arrive back at the Vienna State Opera, where this memorable walk began.


MISSION ACCOMPLISHED!




THE INCREDIBLE NUMBERS OF THE VIENNA STATE OPERA


Everyone knows that Vienna is considered the capital of music. It saw the birth of the famous Blue Danube Waltz. It gave birth to great composers such as Franz Joseph Haydn, Franz Peter Schuber, Johan Strauss Sr. and Johan Strauss Jr., Johann Nepomuk Hummel, Gustav Mahler and Maria Theresa von Paradis. Undoubtedly a world reference in music and, of course, inspired some of the best-known composers of all time, such as Ludwig Van Beethoven or Wolfgang Amadeus Mozart.


One of the most emblematic monuments of this city is the Vienna State Opera, a musical symbol; its leading cultural and artistic hub. It is well worth a visit if you wish to get a close up of the Opera World in Vienna.


The Opera House was inaugurated in 1869 with a performance of Mozart's "Don Giovanni". However, neither the Viennese nor the court liked the design of the building. The architects Eduard Van der Nüll and August von Siccardsburg were severely criticised. Van der Nüll, the Opera's main architect, committed suicide a year before the inauguration, unable to withstand the harsh criticism, and Siccardsburg suffered a heart attack two months later. It is said that this tragic event so moved the Emperor that since then whenever he was asked to rate any construction, he would invariably reply: "very beautiful, I like it very much".


Although the Viennese initially disliked this monument, it is currently a matter of pride for the Viennese. The Vienna State Opera is considered to be the most important, renowned and influential Opera House in the world. The unconditional love that the Austrian people had for the Vienna State Opera was demonstrated by the end of the Second World War. When American air raids destroyed the building, its reconstruction was declared a "Matter of the greatest national interest.".
And now let's take a look at some interesting facts and figures related to one of the world's largest Opera houses. It has a capacity for 2,209 spectators, but what really impresses is the backstage infrastructure that this opera house has. In an area of 9,000 m², it has a remarkable amount of rehearsal space and storage space to place all the staging material. This Opera features:


- Two rooms for ballet rehearsals
- Three for the Ballet Companies
- One stage for rehearsals
- Ten rehearsal rooms for soloists
- An organ hall contains a large 2500-pipe organ (the largest in the world among those housed in opera houses), the sound of which is transmitted directly into the auditorium.
- A room for radio broadcasts, where 50 microphones can be connected, and nine television points can be connected.
Opera's power consumption is equivalent to that of a city of 30,000 inhabitants.


However, what makes this Opera stand out from the rest is that it offers audiences a different operatic title every day and boasts the world's most extensive repertoire. Usually, opera houses worldwide perform one show for several days in a row before switching to a new show. But the Vienna State Opera is unlike any other. During an entire season (from the beginning of September to the end of June), a total of 350 performances are staged, including Opera, ballet and children's Opera. In a single season, around 53 opera and nine ballets can be staged alternately. In contrast, at the Metropolitan Opera in New York, there are only 14 opera performances annually.
It is not always possible to visit the interior, as it depends on the play being performed that day, but don't hesitate to do so if you have the opportunity. Sign up for a guided tour, and you will be amazed by its fantastic interior.




Underground Stop: Opera



FIAKER RIDE


Europamundo recommends a Fiaker ride in Vienna. A Fiaker is a horse-drawn carriage that tours through the old town of Vienna. The coachmen are dressed traditionally, with waistcoat and bowler hat, and represent a very authentic, comfortable and romantic way to stroll through the city centre.


Fiakers were popular means of transport from 1693 until motor vehicles were invented. Although there are not as many Fiakers today compared to the 19th century (when there were more than 1,000 throughout the city), they have become a symbol of Vienna and an important tourist attraction.


You can hire a tour in these carriages from: Stephansplatz, Michaelerplatz, Heldenplatz, Albertinaplatz, Peterplatz or from the Burgtheater entrance.


There are several routes to choose from, depending on the amount of time you want to spend. A 20-minute ride costs €55 and will take you through the pedestrian streets adjacent to the Stephansplatz. The 40-minute tour costs €80 and takes you through part of the old town and part of the Ringstrasse. But you can hire a customised tour or a tour that leaves you at a specific point in Vienna after driving you through the monuments you are most interested in; you just have to agree on the price with the drivers.


This is an unavoidable attraction, a fun, entertaining and different way to discover the beauties of the Austrian capital.




IN ONE OF ITS MANY COFFEE HOUSES. WHAT WOULD VIENNA BE WITHOUT ITS COFFEE HOUSES?


Undoubtedly one of the best places to watch the city go by is from one of Vienna's historic coffee houses, now a UNESCO World Heritage Site. Many of them are known to have been places of inspiration for writers, painters, poets, including Sigmund Freud himself. The cafés are very old institutions, and most of them are located in historic buildings.


Vienna has a wide range of Coffee houses, irrespective of whether they are luxurious, pompous, modern or classic. They are all cosy and will tempt you to spend long hours reading or simply watching life go by. Vienna's Coffee Houses also offer a wide range of national and even international newspapers and magazines. Visitors often order a coffee and spend a few hours reading. You can also enjoy small piano concerts and literature recitals in the more traditional or popular cafés such as Café Central, Café Diglas or Café Landtmann.


The first Coffee Houses were opened during the Ottoman Empire. It is said that Vienna's coffee culture dates back to the days when the Turks occupied the city. Reportedly, the Turks fled the city as the winter arrived, leaving the coffee beans behind.


Another interesting fact about Viennese Coffee houses is that a glass of cold water always accompanies the coffee. There is even a formula for drinking coffee: "1-2-3-4", i.e., one coffee, two glasses of water, three newspapers and four hours to read them. Take your time and enjoy this excellent formula!


You can try Inspanner (black coffee with whipped cream), Kleiner Brauner (black coffee with a dash of milk), kapuziner (coffee with coffee), to name a few of the specialities. The king of Viennese coffees is the Melange (coffee with milk in a large cup with foam). You are not just limited to coffees; many also offer a wide variety of sweets and cakes, as well as a small menu with a variety of typical Austrian dishes.
There is an endless list of cafes throughout the city. Here are some of the best known and recommended:


- Café Central (Herrengasse 14). Café Central, located in a beautiful palace, was opened in 1876, frequented by Karl Kraus and Adolf Loos and whose postal address was used by Peter Altenberg. It has a beautiful interior, with vaulted ceilings and richly decorated columns. It is without doubt, together with the Landtman café, the most frequented by tourists.


- Café Landtmann, (Dr.-Karl-Lueger-Ring 4, next to the Burgtheater). Opened in 1873, it is one of the most elegant cafés in the city. Sigmund Freud, Marlene Dietrich, Gustav Mahler, Romy Schneider, Hillary Clinton and many others frequented this coffeehouse. Don't miss the delicious Apfelstrudel.


- Café Frauenhuber (Himmelpfortgasse 6). The oldest café in Vienna, once full of chess players who played endless games, and musical evenings were also held here, occasionally featuring Mozart and Beethoven. Mozart gave his last public performance here on 4 March 1791


- Café Museum (Operngasse 7). It was opened in 1899. Painters such as Gustav Klimt, Oskar Kokoschka and Egon Schiele, writers such as Karl Kraus and Elías Canetti, and architects Otto Wagner and Adolf Loos sat in their chairs.


- Café Mozart (Plaza Albertina, 2). Opened in 1794. This cafe was very frequented by Graham Green, who wrote his novel The Third Man, sitting at one of their tables.


- Café Sacher (Philharmoniker-Strasse, 4). Located at the hotel with the same name, this café is well known for being the only one where they serve the authentic Sacher cake, as the recipe for this cake is a closely guarded secret.


-Demel Coffee house and Confectionery (Kohlmarkt, 14). This coffee house and confectionery has more than 200 years of history and is known for having been a favourite of many emperors, including the famous Sisi. Its rococo salon and its delicious cakes and marzipan are outstanding.


These are just a few of the many coffee houses. Do not think twice before you sit down to taste a delicious coffee and watch Vienna's life go by. You will feel transported to another era.