AMIENS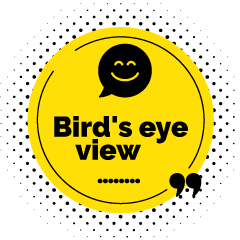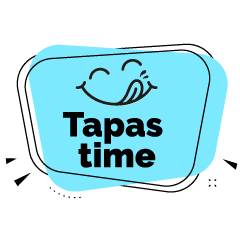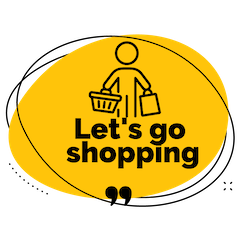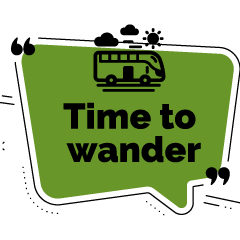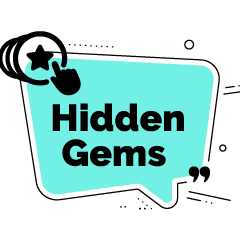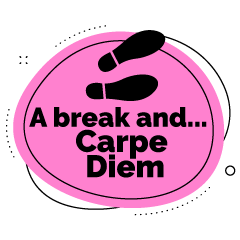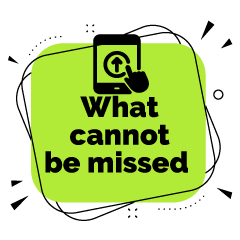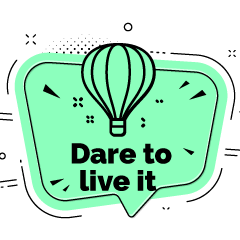 THE HIGHEST CATHEDRAL IN FRANCE.


That France is the cradle of Gothic is an open secret, since that vertical architecture and tending to God emerged in the Basilica of Saint Denis, spread throughout the country and the world as if they were mushrooms. Every self-respecting city was going to have its Gothic Cathedral, and in the case of Amiens one of the 5 most outstanding of all France.


Ranked as the highest and largest cathedral in France and the second in the world after the Basilica of Yamoussoukro (Ivory Coast). We believe that climbing to the top will give you wonderful aerial views like no other. look on the bright side, in addition to the priceless views, you will be closer to God! you get a 2x1 as in the supermarket!


Started its construction in 1220, it has a Latin cross plan, a height of 42.3 meters and 145 meters long by 70 meters wide, we can affirm that its dimensions are colossal. The building has 126 interior pillars and a volume of 200,000 cubic meters, making it the Gothic temple with the largest interior space of the medieval cathedrals of Europe. Notre Dame de Paris fits inside!


Its construction was relatively fast for the time, since from the laying of the first stone in 1220 to 1236 the elevation of the central nave had been completed. And that, to support such a mass, its foundations were dug 9 meters underground. This brief passage of time of only 16 years, made that we can enjoy a perfect harmony of pure high Gothic, and that this temple is not influenced by later architectural trends, as happens in the vast majority of European cathedrals.


Even so, many data on its construction process are a real mystery, since much of the records and plans were lost in a terrible fire in 1258. What we do have evidence of is the construction of the unequal towers that flank the facade, the south tower dating from 1366 and the north tower from 1402. WE ENCOURAGE YOU TO UPLOAD THEM!


To climb the tower and enjoy the wonderful views over Amiens, you can do it for free from 8.30 am to 6.30 pm. Of course, we hope you have patience and good physical condition to execute your ascent, because its staircase of 300 steps requires it. Of course, the views over the whole city are worth it.

Address: 30 Place Notre Dame, 80000 Amiens, France



MACARONI AND CHEESE WITHOUT CHEESE.


The rich gastronomy of Picardy offers hundreds of possibilities ranging from the delicious fish of the Somme, eel, pike, trout, carp, through elaborate dishes such as the delicious fisselle picarde and culminating with fantastic desserts such as gateau battu.


However, today we are going to suggest a world-famous delicacy, which despite not being originally French, has achieved glory in France and specifically in Amiens, where it is one of its specialties. This magnificent snack that delights the sweet tooth is none other than macarons.


These colorful and crunchy cookies, filled with soft cream inside, originated in Italy in the 16th century. The name comes from the Italian maccheroni, and it was a universal Italian, Catherine de Medicis, who introduced them in France.


In the year 1660, there is already news of these delicious treats being served at the banquets of Louis XIV and Maria Theresa of Austria and Bourbon. Like everything that was fashionable among kings, they obviously became very popular among the aristocracy and nobility of places like Amiens, hence their tradition in this city. Such was the success of this delicate snack, that during the reign of Louis XVI and Marie Antoinette, the pastry shop Dalloyau, served macarons daily in the palace of Versailles.


This sweet consists of crunchy cookies, made with egg white, ground almonds, sugar and coloring. Making this egg white biscuit correctly is not easy at all, so the elaboration of the macarons is considered an art. Once we have the two pieces of cookie, we will fill it with a delicious flavored cream and close it as if it were a sandwich.


These famous French cookies, which look like a palette of colorful watercolors, owe their polychrome to the great variety of flavors that we can enjoy, ranging from blackcurrant, to dark chocolate or lemon with basil. Their liveliness and tonalities will impress you, causing you more doubts when selecting your favorite flavor than Pavarotti had at an open buffet.


CHOOSE YOUR FAVORITE FLAVOR AND IF IN DOUBT, EAT THEM ALL!



THE MOST FAMOUS JAM IN THE WORLD, MADAME DEFACQUE.


Amiens is one of the cities that takes the most care of local products, and we can see and feel it with our own eyes in establishments such as "carnet de voyages" which literally means "travel card". We are probably talking about an establishment where you will find all kinds of objects or traditional items from Amiens and Picardy. Ready for a sensory journey without leaving a single space?


The charm of this establishment is that everything you will find here are items and souvenirs from the city and the region, from books, guides, tote bags, t-shirts, notebooks, magnets, table mats, tableware, coasters, key chains to local gastronomic products. Here you will find hundreds of ideas for gifts!


Among the gourmet items you will find products that perfectly reflect the character and personality of the city, made in an original and daring way, with a wide range of products made with poppy.


Two good examples are beer with jam or poppy cider, which are surprising and exotic drinks. These products have been made by local producers, thus favoring proximity business.


But probably the star product is the sale of Madamme Defacque´s jams, considered to be the best jam in the world, if not in France. It is true that these handmade jams of sumptuous taste, have won several national and international competitions, which have highlighted it worldwide.


The secret of these jams, like the rest of the products sold here, is their homemade and artisanal production, which has competed with large multinationals, distinguishing itself for its quality and originality.


These jams are made in the traditional way in large pots as our grandmothers used to make them. One of the great secrets and singularities of this firm is its production in small quantities, 5kg each cooked and using only seasonal fruits, selected by themselves.
It´s so homemade it´s like you can smell the aroma of jam coming out of your grandmother´s kitchen!


The key to the success of these jams is also the perfect combination of fruits and flavors such as: apricot with almonds, banana and coconut, strawberries with Amiens macaroons, mango and lime, chocolate and banana, kiwi, strawberries and white chocolate - a marvel for those with a sweet tooth! Which one to choose?


ARE YOU GOING TO STAY WITHOUT TRYING IT?


THE COLORFUL FACADE.


This wonderful Cathedral of Notre Dame d´Amiens, which we have already told you about in From the Heights, is going to be the photo that you should not miss, and more specifically its wonderful facade. Either during the day or especially at night, YES, YOU READ WELL! At night, this is a photo not to be missed on your trip, otherwise it is not to have been here.


Declared a World Heritage Site by UNESCO in 1981, this jewel of Gothic architecture will stand out not only for its massive dimensions, but also for the care, attention to detail and elaboration of the sculptural ensemble that is its facade. The first thing you will want to immortalize is the facade in its entirety with its three large facades, its large rose window and the gallery known as the gallery of the kings.


After having photographed the complex, we encourage you to use your zoom lens to focus on the meticulous details of the three main doorways. You will discover harmonious sculptures of saints and biblical figures made only 7 centuries ago.


The main portal is dedicated to the Last Judgment, populated by angels, souls of the redeemed, holy women, virgins and prophets. The right or south portal of 1245, is dedicated to the golden virgin (notre dame), this is undoubtedly the best sculpture of the cathedral and was used as a model for many representations in medieval Europe. Finally, the left or north portal, is represented Saint Firmin who was the first bishop of Amiens.


In 1990 a program of maintenance and restoration of the façade was carried out, and to the surprise of the technicians they discovered remains of paint. Scientific analyses were carried out and it was determined that the cathedral had originally been polychromatic, that is, its walls and sculptures had been painted, losing their tonality over the centuries. The façade was photographed and the images were cropped to create colored transparencies.


Since 2010, a show has been performed on summer and Christmas nights at 22.00h, where color images are projected, which return us to the original appearance of the Cathedral at the time of its construction in the XIII century. This color show known as chroma, gives us a unique vision of medieval architecture through new technologies.


Maybe your photo will be more striking at night than during the day, but whatever you do, don´t leave Amiens without photographing the facade of Notre Dame.


Address: 30 Place Notre Dame, 80000 Amiens, France



THERE IS NO OTHER LIKE IT IN FRANCE: THE JULES VERNE CIRCUS.


That a city has a circus is nothing new, that the circus is permanent is even more curious, that it is named after the visionary, writer and character Jules Verne, is already exceptional.


If we take into consideration that it is the only permanent circus in France, we will be visiting a unique monument of its kind, like the protected species in danger of extinction. Are you going to miss it?


This permanent circus is a wonderful polygonal building, with 16 sides and a diameter of 44 meters, making it one of the epicenters of leisure and culture in the city. Not only for the circus shows, but also for the concerts, festivals, exhibitions and expositions that take place here. With a fantastic program throughout the year, you are sure to find some attractive cultural activity during your visit to the city.


Its construction in late 1889 is due to the architect Emile Ricquier, who was a student of the master of iron architecture Gustave Eiffel. For that reason and to be faithful to the architecture of the father of the famous Parisian tower, Ricquier used a cast metal structure complemented with brick. For this fantastic work he was inspired by the Cirque d´hiver in Paris.


Its location in the current Longueville Square is no coincidence, since it is the place where every year the St. John´s Fair was held, with different shows and temporary circuses for the occasion.


It should be noted that this monument, which no one will show you, but which you cannot miss, has served as the setting for wonderful films such as "Les Clowns" by Federico Fellini, or "Roselyne et les lions" by Jean Jacques Beineix.


The name Jules Verne was given in honor of the city´s adopted son, so do the honors and be sure to visit this marvel of culture and entertainment.


Address: Pl. Longueville, 80000 Amiens, France



FROM AMIENS TO JERUSALEM WITHOUT LEAVING THE LABYRINTH.


Although the title sounds strange, bizarre or bizarre, this is what thousands of pilgrims have done for centuries when passing through the city of Amiens, walking on their knees through its labyrinth. Do you dare?
Already in the twelfth century we have evidence of pilgrimages to the city to worship local saints such as Fuscien, Victoric or Gentien. But it would be with the arrival of the remains of St. John the Baptist from Constantinople to the city of Amiens in 1206, which would turn this enclave into one of the centers of Marian worship par excellence in northern Europe. Let us not forget that it was in this city that Saint Martin of Tours was baptized in 334.
The arrival of the remains of the Baptist would be one of the reasons why, after a fire in the old Romanesque Cathedral, it was decided to build a magnificent Gothic Cathedral to house his relics. And if we have already given you all kinds of details about the Cathedral, there is one in particular that we do not want to overlook in its interior, its wonderful labyrinth!
When you are overwhelmed by the magnitude of the temple, it is easy to be amazed by its columns and stained glass windows, but look closely at the floor. There you will discover a wonderful labyrinth made of black and white marble. It will not be difficult to find it because it has an octagon shape of 12.6 meters wide and 234 meters zigzagging. Pilgrims used to walk this distance on their knees to reach the sky in the center. Will you walk this distance on your knees to reach salvation?
Why a labyrinth? Throughout the history of mankind, they have been a powerful symbol of allegories of the winding and winding path of life. However, the most widely used explanation over the centuries is that these labyrinths were originally used as a symbolic allusion to the Holy City of Jerusalem. Giving this route a spiritual sense, being the labyrinths substitutes for pilgrimage roads to the Holy Land. In this way the pilgrims walked it on their knees immersed in their prayers, to make a symbolic pilgrimage and by which the faithful could make an allegorical penance for their sins.

WE KNOW THAT YOU HAVE FEW SINS, BUT DO YOU DARE TO MAKE A PILGRIMAGE TO JERUSALEM WITHOUT LEAVING THE CATHEDRAL?


Address: 30 Place Notre Dame, 80000 Amiens, France



THE TOWER HOUSE OF JULES VERNE.


Apart from the city´s cathedral, if there is one monument you should not miss, it is the Jules Verne house museum. This fascinating place where the greatest science fiction novelist in the history of literature lived for 18 years until his death in 1905. His work has been translated into more than 80 languages!


The relationship of the famous novelist with Amiens, began when he married a noble widow of the Picardy city. After spending a few years in Paris, they decided to move to his wife´s hometown, which is why he spent the last years of his life here. We already know that Verne was a man who always liked to have the last word: "Yes, darling, let´s go to Amiens if you want".


The visit of this maison is a review of the life and work of this key figure of 19th century literature. The tower house, as it is popularly known, is a building divided into three floors, with a beautiful winter garden and sculptural ensembles.


On the first floor you will find the spacious rooms with the same furniture as when the writer lived here. Let´s not forget that Jules Verne came from a family of high social status, which together with his productive and successful career, made the furniture and decoration that you will find here, not exactly Swedish furniture chain.


On the upper floors, some of Jules Verne´s vital moments and works are represented, such as "Journey to the Moon", where the visionary writer predicted 104 years earlier what Amstrong, Collins and Aldrin would one day achieve aboard Apollo XI. Other works such as 20,000 Leagues Under the Sea, Journey to the Center of the Earth, Around the World in 80 Days, and Mysterious Island are also represented in this house museum.


You will find the office of his editor, with whom he maintained a relationship of absolute fidelity throughout his career. You can also enjoy a space where we remember the relationship between the writer and the cinema, since his work has been the inspiration for more than 300 films.


To visit the house of the writer who imagined the future we will have to prepare our wallet,
the price per adult is 7.5 euros. Visiting hours are a little limited from 10.00h to 12.30h and from 14.00h to 18.30h.


Address: 2 Rue Charles Dubois, 80000 Amiens, France



FLOATING GARDENS HORTILLONNAGES


We are going to propose you to discover one of the most wonderful and bucolic spots of the whole city, in a wonderful walk that you can do either on foot or by boat, without a doubt the most original walk in Amiens!


This outstanding place, receives since the XV century the name of Hortillonnages from the Picardic term hortillon, which in turn comes from the Latin word hortellus, which comes from the Latin word hortus, which is how they called a garden. So once we have "got into a garden" (an expression that means mess or muddle in Spain) with the origin of the place name, you can get an idea of how natural and tangled the place is. To "get out of the garden we just got into" we will tell you that the Hortillonages are marshes, surrounded by water and irrigated by irrigation ditches, where we will find plenty of beautiful gardens and orchards. A DELIGHTFUL NATURAL WALK!


The history of this place is so old that it is not possible to date it precisely, although we do know that it has more than 20 centuries of tradition. The legend tells us that the location of the symbol of the city (its Cathedral) was a donation from some artichoke farmers.


Let yourself go by your instinct and walk without the corset of the clock, this wonderful space of hundreds of floating gardens, along 65km of canals. The first option we suggest is with the horse of San Fernando, a little while on foot and another walking. If this option does not convince you, there is another way to discover the environment of the hortillonages aboard a flat-bottomed boat, known as a cone. These boats were conceived with a size of up to 10 meters and allowed to carry up to a ton of weight. You will be able to take your mother-in-law for a ride without any problem!


During your walk you will meet people growing excellent vegetables, watch the cones pass by with their vegetables or tourists, people playing sports, families strolling, friends having a picnic... a walk in the marshes of the Somme that you will not forget!


Address: 54 Bd de Beauvillé, 80000 Amiens, France



SAINT LEU.


There are wonderful places in Amiens, les hortillages or the parc Saint Pierre, but if there is a perfect place to stop for a break in this city, it will be one of the fantastic terraces of the Saint Leu district, one of the must-see in this city!


In the heart of the historic center and crossed by the Somme River, is this photogenic neighborhood of colorful alleys that will transport you to the Middle Ages, as it seems that time has stopped at this point since the time of its foundation.


Originally, it was a popular neighborhood, full of mills that took advantage of the energy provided by the flow of water from the river, for the development of traditional activities such as weavers, tanners or dyers. Of these historical mills we have the trace of two of them, the Passe-avant and its alter ego the Passe- arriere, used at the time to crush waide leaves, from which the famous pigment known as Amiens blue was extracted.


Today this neighborhood is one of the most vibrant centers of leisure and culture in the city. Here you will find designer boutiques, second-hand stores, flea markets, charming bookstores and theaters. The Chés cabotans puppet theater, located in a former textile factory, stands out among them all.


Through its narrow streets with canals and pastel-colored houses with wooden latticework, you will find a wide range of restaurants, bars and cafes where you want to take a break and just watch life go by. If you do it during the day is a great option, if on the contrary you go at night, the neighborhood is flooded with life in the form of concerts and shows that will not disappoint you.


In order to enjoy your break to the fullest, we suggest you to go to the Quai Belu on the banks of the Somme river and enjoy an indescribable sunset overlooking the Cathedral and the Dodane bridge. The place is full of bars and terraces, choose the one that gives you the most rage and just enjoy the moment with your favorite drink, YOU WILL NOT FORGET IT!


Address: Quai Belu, 80000 Amiens, France