BARCELONA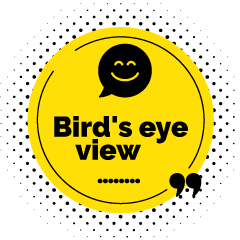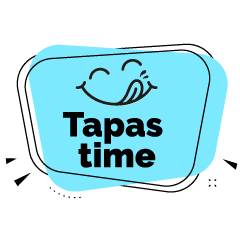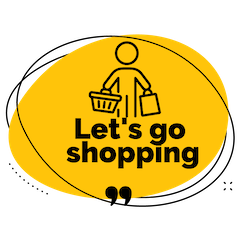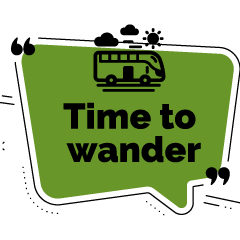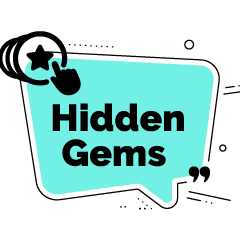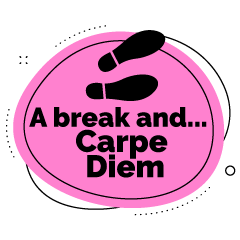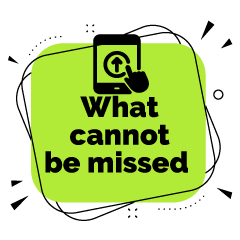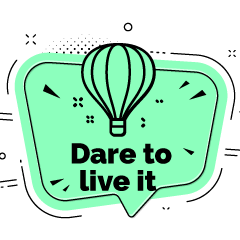 LET'S CLIMB TO MONTJUIC CASTLE

Montjuïc Castle can be found at the top of Montjuïc hill,
175 metres above sea level. This hill, full of viewpoints, gardens and sporting
activities, is located between the port and the centre of Barcelona and is a
very emblematic place in the city, full of history and art. In fact, the hill
is home to some of Barcelona´s most interesting museums, such as the National
Art Museum of Catalonia (MNAC), the Joan Miró Foundation, the Caixaforum
Barcelona, the Archaeology Museum, the Olympic and Sports Museum, the Poble
Espanyol and the Mies van der Rohe Pavilion. On this hill, we can also visit
the sports facilities where the 92 Olympic Games were held, such as the Olympic
Plaza, the Olympic Stadium, the Sant Jordi Stadium, the Communications Tower
and the Picornell and Montjuïc swimming pools. Some of these facilities are
also the work of important contemporary architects, such as Santiago Calatrava,
Ricardo Bofill and Arata Isozaki.

Crowning this historic, artistic and sporting hill is
Montjuïc Castle, a fortress that does not bring back good memories for the
people of Barcelona, as in the past it was a prison and a place of executions
and repression. Before the castle was erected, there was a watchtower on this
site, built in the mid-17th century, which served as a lighthouse, controlling
the arrival of ships and sending signals to the population. At the beginning of
the 18th century, this tower was demolished and, on its remains, the current
castle was erected. Its main function was to suppress the rebellions of the
town´s inhabitants. On several occasions, the population of Barcelona was even
bombarded from this fortress...

But, fortunately, things have changed. Today, Montjuïc
Castle is a serene place that is an excellent vantage point from which to enjoy
Barcelona from above. It can be reached on foot, but we should point out that
the walk, which runs between beautiful gardens and buildings, takes about four
hours to complete on foot... Another alternative is to get on a city bus that
leaves from the Plaza de España. But, without a doubt, the most unique way to
reach this castle is to take the Montjuïc funicular.

The funicular is a train that forms part of the Barcelona
metro network and runs uphill to Montjuïc hill. We take it from the Paral-lel
metro station and it takes us directly up to the Parc de Montjuïc, without
making any stops along the way. Once we get to the top station, a surprise
awaits us. To reach Montjuïc Castle, we´ll have to take a cable car! During
this journey through the air, we will enjoy a spectacular bird´s eye view that
will surprise us.

Montjuïc Castle functioned for decades as a military
museum, but since the 1980s this function no longer exists. Nowadays, the
building hosts temporary exhibitions and the place is used as an open-air
summer cinema and, of course, as an extraordinary viewpoint.

Montjuïc Castle

Ctra. de Montjuïc, 66

08038 Barcelona
JEWELRY CAKES

We are in Barcelona, a city considered to be a powerful
gastronomic reference point worldwide. Catalonia´s traditional cuisine is based
on high-quality local ingredients from the sea, the orchards and the mountains.
Its exquisite regional products make up an extraordinary gastronomy achieved
thanks to an excellent mastery that has been passed down from generation to
generation, but which at the same time has not renounced the very interesting
touches of modern avant-garde cuisine. The city of Barcelona is full of
restaurants. Several of them have been awarded the coveted Michelin stars. But
there are also many taverns, bars and "granjas", the popular name for
traditional snack bars. As you can see, this city offers a thousand options for
everyone, and also for all budgets...

Barcelona´s varied and complete gastronomic offer also
includes confectionery, and if we are going for the sweet side, we need to
recommend a pastry shop that is so excellent that it is considered in the city
to be the jewellery pastry shop. With a spectacular aesthetic sense, its chefs
manage to turn small pieces of pastry into beautiful little jewels. This temple
of sweets also offers a wide variety of flavours to satisfy all tastes.

Bubó´s pastries are so beautiful that it´s hard to sink
your teeth into them... But once you try one, the explosion of flavours and
textures is so intense that you won´t be able to stop tasting them all! These
little pastry jewels are usually accompanied by a coffee or tea at any time of
the day, and they are magical when enjoyed during that break on the road to
regain our strength. At Bubó, they are rightly proud of their workshop, which
they consider to be an authentic craft workshop where, with fresh, natural
products, they manage to make sweet pieces of jewellery and create a whole
universe of flavours, textures and design. In fact, the glass counter where
they display their pastries looks more like an exhibition of jewellery than
food.

This patisserie is located in La Ribera, one of the
neighbourhoods that make up the historic centre of Barcelona. It is very
interesting to visit this neighbourhood, especially the area closest to
Pastelería Bubó, where you will find the Gothic church of Santa María del Mar.
The construction of this church, built during the Middle Ages by the people and
for the people, was used as the setting for the famous novel The Cathedral of the Sea, by Ildefonso
Falcones, a gripping story of intrigue. Also very close to Pastelería Bubó is
the pleasant Passeig del Born, a very lively street thanks to its bars and
restaurants. And just a few metres away, Carrer de Montcada, home to the
wonderful medieval palaces that house Barcelona´s famous Picasso Museum, awaits
us.

Bubó Pastry Shop

Carrer de les Caputxes, 10

08003 Barcelona
A THOUSAND AND ONE STORES AT THE GOTHIC QUARTER

From its earliest origins in ancient Rome, Barcelona has
always been a place of commerce, and its port has been one of the most dynamic
in the Mediterranean over the centuries. Nowadays, thanks to its important
international congresses and the numerous shops distributed throughout the
city, commerce is Barcelona's economic engine, one of the richest cities in
Spain.

Barcelona has very distinct neighbourhoods, each of which
has shopping arteries lined with numerous shops of all kinds. The Gothic
Quarter, the oldest area of the city, has two of the most important shopping
streets in Barcelona, Avinguda del Portal de l´Àngel and Carrer de la
Portaferrissa. Both streets have been pedestrianised and are very close one to
each other. They are both lined with shops and department stores, forming a
busy and lively area. It is a real paradise for fashion victims, as the vast
majority of these shops are clothing and shoe stores. These streets of the
Gothic Quarter are a must-see for locals, locals from neighbouring towns and,
of course, tourists.

Avinguda del Portal de l´Àngel starts at the central
Plaça de Catalunya and, together with Carrer de la Portaferrissa, forms a
pedestrian thoroughfare more than a kilometre long. The shops along Avinguda
del Portal de l´Àngel are home to famous department stores, such as El Corte
Inglés, as well as the official shops of the most popular and most sought-after
brands. In this long pedestrian street you will find all kinds of shops, from
the Disney Store, which is a paradise for the little ones, to the Swarovski
Boutique, another paradise for the not-so-little ones. And for those with a
sweet tooth, there are three Planelles-Donat shops, great ice-cream parlours
where you can taste the Mediterranean horchata or excellent turrones and
ice-creams. Some of these shops are huge and have several floors - you almost
need a military plan to find your way around them! However, there are few
souvenir shops for tourists. For this type of shopping it is better to go to
the neighbouring Ramblas, where you will find plenty of souvenir shops.

Once you´ve finished walking along Avinguda del Portal de
l´Àngel, you´ll come to a fork where the beautiful Círculo de Bellas Artes
building is located. If we go to the left, in a few metres we will come to the
modern building of the College of Architects, which has an interesting frieze
with drawings by Picasso, and just at this point we come to the Plaça Nova,
popularly known as Plaça de la Catedral, which is the nerve centre and
monumental centre of the Gothic Quarter. If, on the other hand, we turn right
at the fork, we come to Carrer de la Portaferrissa, another shopping paradise
made up of smaller and more traditional shops than those on Avinguda del Portal
de l´Àngel.

Are you ready to have a good time surrendering to your
deep-seated consumerist instincts...?
LET'S TRIUMPH IN BARCELONA!

Barcelona is an extraordinarily photogenic city thanks to
its immense historical and artistic legacy and its privileged geographical
location between the Mediterranean Sea and the mountains of Montjuïc and
Collserola. That´s why it´s so difficult to choose a monument, a square or a
street to take that must-have photograph. As you probably have already visited
all the well-known places that make up Barcelona´s "top ten", we are
going to suggest a monument that is much less visited by tourists. It is
however very popular with the locals for a stroll or a sit-down chat. It is
Barcelona´s much-loved Arc de Triomphe, an ideal setting for our perfect
photograph.

Situated between the Passeig de Sant Joan, the Ronda de
Sant Pere and the wide, pedestrianised and tree-lined Passeig de Lluis
Companys, Barcelona´s Arc de Triomf was built as the main entrance to the
Universal Exhibition held in Barcelona in 1888, commemorating the thousandth
anniversary of the founding of the County of Barcelona.

Unlike other triumphal arches around the world, which
have a marked military significance, Barcelona's Arc de Triomf has a civilian
meaning, as it was built to honour scientific, artistic and economic progress.
Passing under this arch signified a triumphal entrance to the Universal
Exhibition, followed by a pleasant stroll along Passeig Lluis Companys, an
avenue lined with beautiful lampposts, balustrades, and flowerpots. This walk
ends in the beautiful Parc de la Ciutadella, where several buildings built for
that exhibition still stand. They house today different cultural institutions,
such as two centres that form part of the city´s Natural Science Museum.

The whole ensemble formed by the Arc de Triomf, the
Passeig de Lluis Companys and the elements that adorn the Parc de la Ciutadella,
such as its Monumental Waterfall and its elaborate railings, belong to
Modernism, an artistic style corresponding to the period of the Industrial
Revolution and which was known in the rest of Europe as Art Nouveau.
Barcelona´s Arc de Triomf was built by the architect Josep Vilaseca, who used
the materials most commonly found in the Art Nouveau style, such as brick,
carved stone, ceramics and wrought iron.

The view from Passeig de Lluis Companys, with the Arc de
Triomf as a frame, is truly extraordinary for our photograph. To get to this
monument, you can take metro line 1, the red one, and get off at the "Arc
de Triomf" stop. If you are in the city centre, you can take a pleasant
stroll through the lively Ribera district or the cosmopolitan Eixample
district.

Barcelona´s Arc de Triomf

Passeig de Lluís Companys

08003 Barcelona
A VERY MODERN PAVILION

Barcelona is a city that has always been known for its
avant-garde taste and for being creator of new trends. Its School of
Architecture is considered one of the most influential in the world and any
self-respecting architect wants to carry out a project in Barcelona. This is
why Barcelona has become a kind of showroom for architectural and urban
planning projects. In fact, many municipal committees from all over the world
visit Barcelona to see the projects that are being created here and, if they
are convinced by any of them, they commission the architect responsible to
carry out another new project for their city.

Therefore, there are many buildings in Barcelona
scattered all over the city that are worth visiting. This endless list of works
of art includes Mies van der Rohe´s German Pavilion, a little-known
architectural gem. This work is an icon of modern architecture, a style that
began to develop in the 1920s as a counterpoint to the previous style, which
was Modernisme or Art Nouveau. We must not confuse modernist architecture with
modern architecture, they are very different concepts but with similar names!
Let´s get to know their differences...

Modernisme, which can be found all over Barcelona,
corresponds to the buildings that were built between 1880 and 1920 in a style
that was new for its time, in which curved lines and profuse decoration with
motifs inspired by nature prevailed, using carved stone, wrought iron, brick,
ceramics and coloured glass as materials. Modern architecture, on the other
hand, began to construct its buildings somewhat later, between 1925 and 1965,
creating works that were very different from what we Catalans call modernist
style. In the modern style, rectilinear lines, right angles, the absence of
superfluous decoration and the use of very modern materials, such as aluminium,
reinforced concrete, cement and large glass panels, were the main features.

For the Barcelona International Exhibition held in 1929
at the foot of Montjuïc hill, Germany commissioned the architect Ludwig Mies
van der Rohe to build its pavilion, and he designed the building in a truly
surprising avant-garde style for the time. The materials used in this
construction, which was based on perpendicular planes, were reinforced
concrete, various types of marble including Roman travertine, Atlas onyx and
green marble from the Alps, stainless steel for its cruciform pillars, glass
walls and water mirrors. It was undoubtedly a building that shocked by its
constructive simplicity, with no decoration other than its pure materials and
basic structure - the very opposite of the modernist buildings!

The original pavilion was destroyed in 1930, just after
the exhibition, but after the demolition it became an icon of modern
architecture. So in the 1980s, Barcelona City Council decided to build another
building exactly like the original, in the same place and with the same
materials. This architectural jewel of modern art leaves no one indifferent, so
don´t miss it!

Mies van der Rohe Pavilion

Av. Francesc Ferrer i Guàrdia, 7

08038 Barcelona
CHINESE QUARTER OR RAVAL?

Barcelona has a very central neighbourhood that is known
by two different names. Branded as the Barrio Chino (Chinese Quarter) by the
older inhabitants, this area is called the Raval by the younger ones, a much
more modern and cooler name.

Until well into the 1980s, the Raval had a very bad
reputation among the well-to-do citizens, who didn´t even go near this central
area of Barcelona framed between the Ramblas, the Avenida del Paral.lel and the
Rondas de Sant Pau and Sant Antoni. Due to its proximity to the port, it was an
area of sailors, prostitutes and people of low life. But at the end of the 20th
century, the city council completely renovated the neighbourhood. Since then it
has become the most multicultural neighbourhood in the city. Nowadays, many communities
of different nationalities make up 50% of the inhabitants of this neighbourhood
full of narrow streets and secluded squares.

The rehabilitation of the area began with the
construction of the Rambla del Raval, a wide pedestrian promenade with palm
trees and many restaurants, where we can admire the enormous sculpture El Gato,
by Colombian artist Fernando Botero. This work has become the symbol of the
neighbourhood. Culture is the driving force for change, with the construction
of two large museums in the northernmost part of the Raval. The MACBA, the
Museum of Contemporary Art of Barcelona, and also the CCCB, the Centre of
Contemporary Culture of Barcelona are the main cultural attractions in the
neighbourhood. Both overlook the Plaça de l´Àngel, a mecca for skateboarders.
In addition, next to the Rambla del Raval, the new headquarters of the
Filmoteca de Catalunya have been built, and the final part of the promenade
continues along an avenue that leads to Les Drassanes Reials, a superb Gothic
building that was once a boat factory and is now the Maritime Museum. So much
culture in one neighbourhood!

But the cultural side of the Raval doesn´t end here... On
Carrer de l´Hospital you´ll see an enormous Gothic complex that was the city´s
main hospital until the end of the 19th century. Today, the vast complex
includes the Public Library of Catalonia, a school of applied arts and beautiful
gardens. Several faculties of the University of Barcelona, such as the Faculty
of Philosophy and the Faculty of Geography and History, have also been housed
in this complex. A true temple of knowledge!

And by the way, it is strictly forbidden to leave the
Raval without first visiting two of its architectural gems. The first is the
Palau Güell, an important modernist work by the master Antonio Gaudí, and the
second is the Romanesque church of Sant Pau del Camp, the oldest in Barcelona,
which awaits us to show us its small and impressive cloister...

Now that we know all this? Do you dare to discover the
wonders of Barcelona´s coolest and most bohemian neighbourhood?



Barcelona Museum of Contemporary Art (MACBA)

Plaça dels Àngels, 1

08001 Barcelona



Centre of Contemporary Culture of Barcelona (CCCB)

Carrer de Montalegre, 5

08001 Barcelona



Güell Palace

Carrer Nou de la Rambla, 3-5

08001 Barcelona



Church of Sant Pau del Camp

Carrer de Sant Pau, 99

08001 Barcelona
SECRETS OF THE CATHEDRAL

Due to the great fame of the Sagrada Familia, one might
think that this famous church is the cathedral of the city, but this is not the
case. The Basilica of the Sagrada Familia is a world-famous temple for the
majesty of its architecture, the beauty of its design and the current works of
its construction, but it is the parish church of one of Barcelona´s
neighbourhoods. The cathedral is a magnificent medieval building located in the
heart of the historic centre, right in the heart of the Gothic Quarter. Let´s
take a closer look at the magnificent Barcelona Cathedral, a jewel that is
often overshadowed...

Dedicated to Santa Cruz and Santa Eulalia, Barcelona
Cathedral was built in Gothic style between the 13th and 15th centuries. It was
built over an earlier Romanesque cathedral that had been built over a
Visigothic church, which in turn was erected on the site of a previous Roman
pagan temple dedicated to the god Jupiter...
As you can see, Barcelona Cathedral occupies a space full of history,
both seen and unseen?

At the beginning of the 4th century, during the Roman
persecutions of Christians, a thirteen-year-old girl called Eulalia was
martyred in this very place because she refused to renounce her Christian
faith. Up to thirteen different tortures were inflicted on this girl who ended
up becoming the patron saint of Barcelona. Her mortal remains were preserved by
the Christians and, over the centuries, were kept in different parts of the
city. Since the construction of the cathedral, the remains of this martyr have
rested in her crypt, located under the main altar. Saint Eulalia is also
closely related to one of the greatest curiosities of Barcelona Cathedral, and
that is that the building has a large cloister in which the presence of
thirteen white geese is surprising. According to tradition, these thirteen
geese represent the thirteen tortures suffered by this thirteen-year-old girl.

The main façade of this magnificent cathedral hides
another curiosity. Formed by two towers on its sides and a central dome ending
in a pointed tower, it might seem that this façade was built in the Middle Ages
along with the rest of the building... but it was not. It is a "historical
fake"! In fact, until the end of the 19th century, this façade did not
exist; there was a much simpler façade. But shortly before the Universal
Exhibition of 1888, a rich industrialist from Barcelona paid for the
construction of a neo-gothic façade in keeping with the rest of the monument,
so that the cathedral would impress foreign visitors during that exhibition.
The main façade is therefore 400 years younger than the rest of the building!

To enter the Seo of the Catalan capital you have to pay
an entrance fee, but it is absolutely worth it! Moreover, this ticket gives you
the chance to walk around its roof, from where you can enjoy spectacular views
of this monumental neighbourhood.

Barcelona Cathedral

Pla de la Seu, s/n

08002 Barcelona


PARADING WITH GLAMOUR

As well as being modern, Barcelona is a very elegant
city, full of magnificent buildings but also of people with a high aesthetic
sense. Barcelona elegance is characterised by clothing, which tends to be very
basic, rather austere and with little colour, with black, grey and beige
prevailing. This elegant Barcelona style pervades the whole city, but to get a
closer look, we suggest you walk along Passeig de Gràcia, one of the most
glamorous avenues in Barcelona.

The Passeig de Gràcia starts at the central Plaça de
Catalunya and runs in the direction of the Collserola mountain as it divides
the huge Eixample neighbourhood into two parts, the left Eixample and the right
Eixample. The walk ends just where the Barrio de Gràcia begins, a former small
town that was independent of Barcelona until 1850. It was at that time that the
municipality of Barcelona was greatly enlarged. Local urban planner Ildefons
Cerdà devised the Eixample district, which would eventually unite the city of
Barcelona, which then comprised only the current historic centre, with several
surrounding villages, such as Gràcia, Sarrià and Les Corts. After that, this
areas became part of the city.

The elegant Passeig de Gràcia is a wide avenue with very
wide pavements, perfect for pedestrians to enjoy a pleasant stroll while they
browse the elegant shop windows of the big-name shops located in the beautiful
modernist buildings that make up the boulevard. Special mention should be made
of the paving of these pavements, which is made up of the famous Gaudí tiles,
hexagonal bricks with bas-reliefs of beautiful marine motifs, such as starfish,
seaweed and seashells. These tiles were designed by Antonio Gaudí and have
become a symbol of Barcelona. The monumental Benches-Farolas of this promenade
are also striking. They are benches completely covered with small pieces of
white ceramic called trencadís, whose seats support flowery wrought-iron
lampposts. Pure elegance in its street furniture too!

During this beautiful walk you will come across two very
famous buildings designed by Antonio Gaudí. Today, both buildings have an area
that houses a museum dedicated to the great modernist architect, and another
part that houses private flats. One of them is Casa Batlló, which is surrounded
by other fantastic modernist buildings such as Casa Amatller and Casa Lleó
Morera, and a little further up and around the corner is the impressive Casa
Milà, popularly known as La Pedrera. It is highly recommended that you go up to
the spectacular terrace of the Casa Milà, with its fanciful chimneys that look
like soldiers´ helmets. On many summer evenings, this amazing terrace becomes
the setting for quiet open-air concerts with a very chic atmosphere - truly
glamourous events!

You can spend as much time as you want on this walk, from
an hour to an entire afternoon - it´s up to you and how do you want to enjoy
Passeig de Gràcia!

Batlló House

Pg. de Gràcia, 43

08007 Barcelona



La Pedrera-Casa Milà

Pg. de Gràcia, 92

08008 Barcelona
SUCH CHARMING LITTLE SQUARES!

Barcelona´s historic centre is absolutely fantastic, full
of monuments, charming narrow streets and secluded squares. Every time we turn
a corner, we discover new places we want to see. But there comes a time when get
tired, our heads are exhausted and we need to sit down for a while to relax.
Well, Barcelona has the perfect place for us to take a break while we watch the
flow of life...

Barcelona´s famous Ramblas are full of terraces that are
always too noisy, with an endless parade of locals and, above all, tourists.
That´s why we´re going to suggest another, much quieter place for our
regenerative stop. There are the three little squares surrounding the Gothic
church of Santa Maria del Pi, a minute´s walk from the most central part of the
Ramblas, more or less at the height of the beautiful mosaic by Joan Miró that
adorns the floor of the promenade.

A stroll through this area is a magnificent opportunity
to visit the interior of this medieval church in the Catalan Gothic style,
characterised by a single, enormous nave with side chapels hidden between its
powerful buttresses. Opposite the main façade of this church is the Plaça del
Pi, which has a couple of terraces under the pine tree that gives its name to
the church and the square. In the mornings, a street market is set up in this
beautiful square where you can buy delicacies typical of Catalan gastronomy,
such as various cheeses, delicious sausages and delicious sweets.

On one side of the church of Santa Maria del Pi is the
Plaça de Sant Josep Oriol, which offers a larger number of terraces, bars and
restaurants and is very popular with artists who exhibit the works they have
for sale. Behind the apse of the church there is another magical place. This is
the Placeta del Pi, which offers more terraces where you can take that
much-needed break. Most of the buildings surrounding these three interconnected
little squares are made of stone, are several centuries old and form an
ensemble of absolutely intoxicating Mediterranean beauty.

Although it is a much quieter place than the neighbouring
Ramblas, many people pass through these three squares, especially locals on
their way to the cathedral and the town hall. In any of its terraces you can
have a very pleasant time, resting your tired feet while you decide to have an
ice cream, a soft drink, a cake, some tapas or paella. The idea is to stop for
a while to watch life go by and to put in order all the information we have
accumulated on our stroll through the Gothic Quarter.



Basilica of Santa Maria del Pi

Plaça del Pi, 7

08002 Barcelona