BUSAN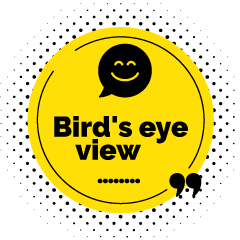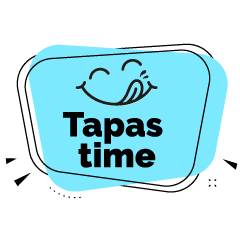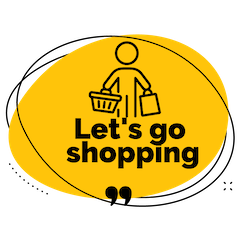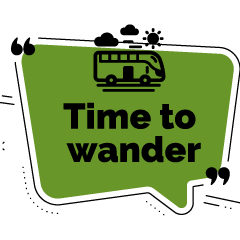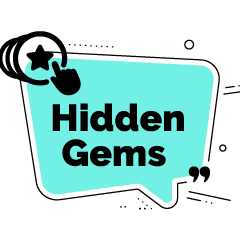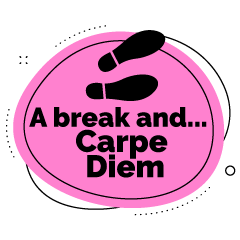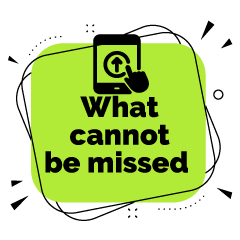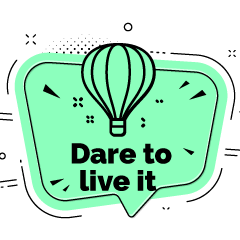 FROM THE DRAGON´S HEAD!

The port city of Busan, bathed by the Sea of Japan and surrounded by mountains, is considered Korea´s second-largest city after the capital Seoul. For spectacular views of this vibrant city, we recommend that you climb to the top of one of its most popular hills, Yongdusan Hill.


You can reach this high spot in the city by walking about 10 minutes from Nampodong underground station or climbing the steps linking Yongdusan Park to the picturesque Gwangbok-dong area.


This park is considered to be the 25th regional heritage monument. The mountain, filled with pine-based vegetation, was known as Songhyeonsan since ancient times, where song means pine tree. As time went by, the mountain looked like a dragon´s head emerging from the sea. According to popular culture, it was renamed Yongdusan, where yong in Korean means dragon.


Once you enter this touristy part of the city, you´ll be greeted, despite its military appearance, by the sculpture of General Yi Sun-shin, Korea´s 16th-century naval hero. Other points of interest in the park will delight you and your camera, such as the beautiful flower clock ( though not quite the same as in Geneva), the bust of the writer Ahn Huijae and the monument commemorating the April 19th student protests.


Although the view of the city from the top of the hill and the middle of the park is already beautiful, your eyes will make you want to climb to the top of the Busan Tower - don´t miss it! From the top of this 118-metre high tower, you can enjoy a simply marvellous view of the city and the harbour.


The tower was built in 1973 as the city´s tourist attraction or viewpoint. To get to the tower´s base, you will have to cross a gallery area full of souvenir shops and souvenirs.


You can ascend to the top of the tower in its high-speed elevators from 10.00 am to 11.00 pm, for a fee of 8000 won.


Address: 37-30 Yongdusan-gil, Gwangbokdong 2(i)-ga, Jung-gu, Busan, South Korea.
EATING ON A STOOL!

We´re used to suggesting a typical local food in our travel tips, and this time wouldn´t be an exception, we´re going to present a trendy area of the city and some of the delicacies you can try there. Do you want to experience local gastronomy? Well, here we go! Take metro line One to the Jagalchi stop.


We recommend you a walk through one of the most bustling, colourful, noisy but at the same time peculiar streets from the whole city, which is none other than Arirang Street in Gukje Market. On this historic street in Busan, you will find hundreds of street stalls where the ladies, who all seem to look the same in terms of height, haircut and visor, will offer you the delicacies they have just cooked.


The most fun and attractive thing about this place (if you´re a bit adventurous, of course) is that you eat in the middle of the street, next to so many other foodies in search of a plate of cheap, fresh and homemade food. Sit down on one of those wonderfully uncomfortable and colourful plastic stools and tuck in!


One of Korea´s advantages over its historic rival and neighbour, Japan, is that basically everyone here speaks more than excellent English, so you won´t have trouble understanding when ordering food from the lovely ladies.


Among the most popular local dishes, you´ll find here is gimbap, a seaweed roll stuffed with white rice, meat, sausage or crab and sliced like sushi. The most famous of these is chungmu gimbap, in which spicy turnip and boiled squid are added to the dried seaweed roll with rice as a filling. And as is customary in these parts, the dish is accompanied by kimchi, fermented cabbage with an intense flavour and a spicy touch. The kimchi is probably the cause of the recognisable smell that fills the Korean air.


Another traditional dish you can try in this area is sungar, a type of blood sausage made from beef or pork casing and served in the shape of a kebab. Please don´t put on that face; they are delicious!



You´ll also find some eye-catching foods that will catch your eye just by looking at them, such as dongnae pajeon, known as Korean pizza, which is a kind of spring onion omelette, served with seafood, vegetables or, of course, kimchi!


Address: Arirang Street, South Korea.


MATCHING COUPLE FROM GWANGBOK-DON

While going shopping is an ordeal for men in most parts of the world. When accompanying their girlfriends or wives, here in Korea, it must be an ordeal. This is because it is common in this country for couples to show their harmony and love by wearing precisely the same clothes, and we don´t just mean the same colours, but identical clothes as if they were wearing uniforms.


That said, we suspect that it must be a bargain for the clothes shops; whenever they see a couple come in, they should feel so glad knowing that they will sell the "double".


Gwangdok-ro Street, located in the neighbourhood with the same name, is the epicentre of Busan´s fashion, culture and art. It stretches from the Yongdusan escalator to the Gukje market, which we will also encourage you to explore a little further on.


This pleasant place is perfect for taking a break, sitting on a bench and watching life unveil.


It is filled with flower pots and sculptures and has become very popular among tourists and locals alike.


In Gwangbok-ro, you will find more than 100 shops selling everything from trinkets, souvenirs and convenience stores to luxury brand shops. You will most commonly find shops selling clothing, cameras, electronics, handicrafts and luxury goods.


At weekends, it´s the ideal place to do some bargain-hunting (many shops offer great discounts on their products), as this street is closed to traffic, you can stop in front of the shop windows and take your time to browse around.


As you make your way along, you´ll come to the famous Gukje market, which you´ll recognise from the loud, noisy music coming from the shops, many of them more like a nightclub than a clothing shop! On top of that, you will find shop assistants shouting out their bargains like mad through megaphones in the middle of the street.


At the traditional Gukje market, you will pass a string of shops selling all kinds of products, including second-hand goods. The atmosphere here is simply superb, as it is a favourite shopping spot for the locals.


As a tourist, feel free to browse through the hanbok (traditional Korean clothing), souvenirs, T-shirts, cheap clothes, vintage glasses and a long list of other trinkets - you´re bound to find something of interest!


Address: 25 Gukjesijang 2-gil, Gwangbok-dong, Jung-gu, Busan, South Korea
GWANGANDAEGYO BRIDGE.

Busan is a city facing the sea, a port city, like Marseilles, San Francisco or Veracruz, where the character of its people is very much influenced and shaped by that relationship with the scent of the sea.


The photo that we will recommend has a lot to do with the city´s relationship with the sea: the famous Gwangan Bridge. Considered the Golden Gate Bridge of Busan, this suspension bridge is a marvellous work of engineering that connects the luxurious Haendae-gu district with Suyeong-gu.


It is considered to be the second-largest bridge in Korea after the Incheon Bridge in Seoul.


It measured 7420 metres and was built for the Asian Games held here in 2002. Since then, it has become one of the city´s iconic landmarks and its most representative image, so much so that it appears on almost every poster promoting Busan as a tourist destination.


The best place to immortalise it is from the famous Gwangalli beach, where many families and couples come to have their pictures taken with the bridge as a beautiful backdrop.


By day it is a photo not to be missed; at night, it is simply spectacular; choose your moment well to capture the essence of the place. Suppose you have decided to come at night. In that case, you will be mesmerised by the colourful lights that illuminate it, adapting to the rhythm of the music playing at the time, ranging from Offenbach´s cabaret can-can to more modern music of the K-pop girl group.


Another highly recommended option, to immortalise and observe the alternating colours that adorn the bridge at night, is from the astronomical observatory on Geumnyeosan Mountain; a photo from the heights will give you some beautiful results.


The last of the photographic options we will suggest is from the coastal promenade around Dongbaek Island, where you can enjoy the Diamon Bridge from one of the restaurants overlooking the sea.


Now imagine yourself sitting on a terrace with your refreshment, alone or in the company, enjoying the views of this bridge that juts out into the Pacific Ocean in a strikingly brilliant way. We´re sure you won´t stop after taking one picture - grab your camera and shoot as much as you can!


Address: Gwangan 2(i)-dong, Busan, South Korea
AMONG THE TOMBS

In this city, we will take you to see a truly unique monument. Truly unique in all sense, meaning that there is no other like it in the world. Many cities like to boast about their largest squares or towers with the most rivets on the planet or the narrowest façade. Well, here in Busan, you have the opportunity to visit the UN cemetery, unique as there is no other, no matter how hard you look for it.


After the armistice was signed on 27 July 1953 between the two Koreas, now after 68 years, it can be said that technically these two countries are still at war. We also consider that they are separated by the high tension border, the 38th parallel. Pyongyang, or its leaders such as the current Kim Jong-un, continually show off their military might through provocations or attacks. You will understand that South Korea is a place that lives in a state of constant uneasy calmness.


It is home to the graves of 2,300 UN soldiers who lost their lives in the bloody episode of the Cold War that was the Korean War.


Soldiers of 11 different nationalities are buried in this cemetery, designated as a South Korean cultural heritage site, and the vast majority are British, Turkish and Canadian. Each of the 11 governments on the UN cemetery´s management committee has erected a memorial to honour soldiers of their nationality.


It is estimated that after the Korean civil war, more than 2.5 million people were left dead and missing, 40,896 of whom fought under the UN flag. The names of all of them are engraved on 140 panels of black marble known as the Wall of Remembrance.


This 14-hectare landscaped memorial cemetery can be visited free of charge. There you can enjoy the beauty and solemnity of the place, an interdenominational chapel, and an exhibition on the site´s history. If you choose to visit at 10 am, you will see four diligent soldiers of the South Korean army´s honour guard raising the UN´s sky-blue flag.


Be sure to visit this peculiar place. Although it is a tourist attraction of cultural interest, there are usually no crowds, and it is a real haven of peace and tranquillity.


Address: 93 UN pyeonghwaro, Daeyeon-dong, Nam-gu, Busan, South Korea
TO EAT LIVE OCTOPUS?

We have already encouraged you to try the delicious but unusual local food in Arirang Street, but would you dare to eat octopus? And we don´t mean Galician-style octopus or roasted octopus, NO! OCTOPUS IS EATEN RAW HERE!


Jagalchi Market is the largest fish and seafood market in Korea, well known throughout Asia.


This iconic market, located in the seaside neighbourhood of Nampo-dong, is one of the city´s most iconic landmarks, attracting both locals and tourists who enjoy watching the local way of life.
Here you´ll find many stalls displaying fresh aquarium wares, where the fish or seafood is alive. You´ll discover a wide variety of fish that you may not be familiar with, but of course, you´ll find many others that will be familiar to you, such as prawns, octopus, spider crabs, crabs and even whale meat.
We don´t know what´s wrong with the waters of the Sea of Japan, but the crabs are the size of a truck, the clams are as big as baseballs - let´s hope it´s got nothing to do with Fukushima!


Once you have strolled around the market and chosen your product, you have two options. One is to take it home to prepare it to your liking, and the other is to go up to the first floor, where there are restaurants that will cook it for you for a supplement so that you don´t have to dirty the dishes at home!


Around the market, there is a succession of stalls around the market, usually run by women (I would say the same ones in Arirang Street) selling fish so fresh that it is alive, street food stalls, restaurants, and snack bars or taverns.


Don´t look for steak and chips here! You´ll only find fish dishes, of course!


On the same system as inside the market, these stalls and restaurants display their food inside aquariums, where the octopus is the undoubted star. You can see how it moves inside the fish tank, you tell the waiter which piece you want to eat, and the staff reaches in to pull out the chosen octopus; you´ll see how it resists by sticking its suction cups to the glass.


Once out of its watery habitat, they will carve it up and cut off the legs and then serve it on a plate, where you can see that the pieces are constantly moving.


One of the most challenging moments is when it comes to eating it, because in Busan, as in any true Asian city, people eat it with chopsticks.


So with them, it´s already tricky; catching one of these gelatinous bits on the move is a mission impossible in itself.


Once you get it, don´t stop trying!


Dip it in soy sauce and straight into your mouth; it should be funny to feel the tentacles on the palette of your mouth as you try to chew it. Although it may seem strange, extravagant or unpleasant, the reality is that it´s delicious, and you´ve probably eaten even worse. Go for it!
THE BEOMEOSA TEMPLE IN THE MOUNTAINS

The location of this temple could not get more rural and harmonious, at the top of Mount Geumjeongsan, which is considered to be the most famous mountain in Busan.


The temple is estimated to have been built by the monk Uisang in 678, now over 1300 years old!
However, the buildings you will enjoy today date from 1713, the earlier ones having been destroyed in 1592 after the Japanese invasion of Korea during the Imjim War.


The legend about the origin of the Beomeosa Temple is lovely, and according to the Donggungyeojiseungnam Atlas ( literally): "There is a spring on the top of Mount Geumjeongsan, and its water is golden. A golden fish descended in colourful clouds and swam in these waters. This is why the mountain was called Geumsaem, which means golden spring, and the temple Beomeosa, which means the heavenly fish.


To reach the central courtyard of this marvellous Buddhist temple, you will climb a flight of stairs through the lush vegetation that crosses three access gates: Jogyemun, Cheonwangmun and Burimun. Once you have passed through them, you will enter the temple through the Bojeru pavilion.


Once in the spacious courtyard, you will feel the magnitude and seclusion of the place, especially considering that you are likely to be alone or there are few people. The Daeungjeon Pavilion, dedicated to Shakyamuni Buddha and one of the most luxurious and delicate building styles of the Joseon dynasty, is one of its highlights.


In the courtyard, you will also find a three-storey pagoda where Buddhist relics are kept. You will also enjoy the Birojeon Hall and Mireukjeon Hall in this central area of the temple. The colourful ensemble will attract your camera like honey attracts flies - take hundreds of snapshots! Before you finish your visit, don´t miss the library and the Buddhist museum.


To get to this historic site, take metro line 1 to the Beomeosa stop and then take bus 90 to the temple entrance. You don´t have to worry about the entrance fee, as it is free of charge.


Address: 250 Beomeosa-ro, Cheongnyongnopo-dong, Geumjeong-gu, Busan, South Korea
A WALK FROM OUT OF THE MOVIES!

As mentioned above, today we will recommend a lovely walk through the cultural and social centre of the city.

We encourage you to walk around the well-known Biff Square, which has become one of the busiest and most attractive spots in Busan since a few years ago.


What is now known as the Nampo-dong cinema quarter was established on 15 August 1945, just after the end of World War II, with the opening of several cinemas on Nampo Street.


The current name, Biff Square, was given after celebrating the first Busan Film Festival on 14 August 1996.



This festival could be considered as one of the main reasons to understand the cultural boom that Korea has experienced in the last 20 years. Known as the New Wave, it encompasses a significant and thriving development in various aspects of modern culture, be it fashion, music, soap operas or cinema. We have all heard or danced to the unforgettable Gangnam Style, Korean soap operas are now flooding TV screens, and films such as the Oscar-winning Parasites have put Korean cinema in the global spotlight.


With the development of the film industry, this street has positioned Busan as an internationally recognised cultural tourist destination. The area is now an important meeting place for supercharged young people and curious tourists who move along the street searching for shopping and entertainment.


This nearly half-kilometre long street is known as the Star Road or Film Festival Road.


We suggest you start your walk from the old Buyeong Cinema in Nampo-dong to the famous Chungmu-dong Bridge while enjoying the colourful surroundings. As you walk along, check out the handprints and the star with the names of the movie stars who have attended this renowned festival.


As well as the lively atmosphere, this is a great place to try some of the delicious Korean snacks at one of the street stalls, so grab yourself a Ssiat Hotteok and go for a stroll - you´re sure to have a great time!


Address: 58-1 Gudeok-ro, Nampo-dong, Jung-gu, Busan, South Korea


WET YOUR FEET AT HAEUNDAE BEACH.

Busan´s proximity to the sea is one of its most fantastic attractions, so don´t miss the chance to at least get your feet wet at Haeundae, the country´s most famous beach.


It is said that this marvellous place owes its name to the wise master Choi Chi-won of the Silla dynasty, who one day, while walking on Dongbaekseom Island, was fascinated by the beauty of the surroundings and engraved the syllables Hae un dae on a rock.


Haeundae Beach is 1.5 km long and between 30 and 50 metres wide, with rough white sand that sticks to your skin intensely. This is because it is composed of sand from the Chuncheon Stream, the remains of seashells eroded and disintegrated by the wind. It is recommended that you bring a towel to sit on.


This remarkable corner of the city is an ideal place to continue practising your sociological experiments as you enjoy observing the behaviour of the locals and foreign tourists. There will be so many things that could attract your attention! Many women, true fashion victims, walk down to the beach in their high heels. Yes, don´t ask how they do it, but they manage it.


And as you keep practising the art of observing, don´t miss the lovebirds perfectly dressed in the same T-shirt.
The busiest times of the year are logically the summer months of July and August when the crowds can reach up to thousands, and when we say thousands, we mean that there can be up to a hundred thousand souls crammed together on hot days.


Another sight that will stick in your mind will be the colourful umbrellas that bring it to life or the invasion of yellow floats that you will see lying around the shore.


Indeed if recorded with a drone, it would look like a bowl of yellow fruit loops!


On the other hand, if you don´t come in the summer but in January, you might be able to attend one of the most remarkable events held in the city, the Polar Bear Festival. An event held annually since 1988 in which a group of fearless daredevil swimmers dive into the sea at temperatures around 0ºC.


So despite the possible summer massification, we hope you enjoy your break here and look up ahead because if you are lucky and the day is clear, you will be able to see the outline of the Japanese island of Tsushima. You can get to Haeundae on metro line 2 and get off at the stop with the same name.


Address: Jung-dong, Busan, South Korea