CASTELO DE VIDE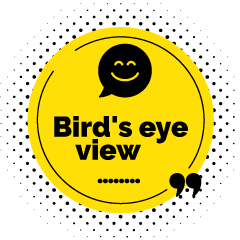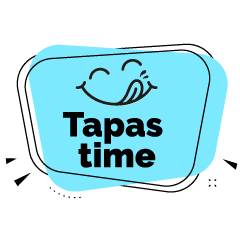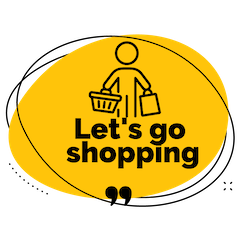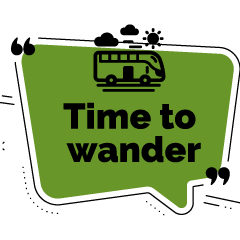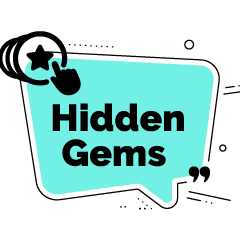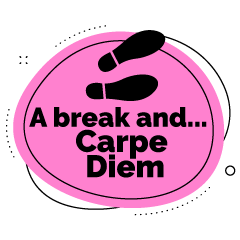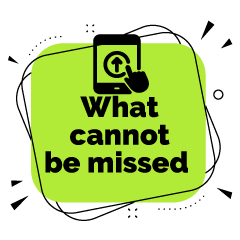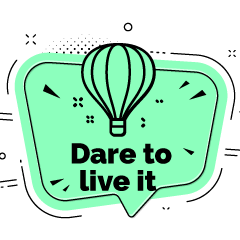 A CASTLE AMONG CLOUDS


Surrounded by lush and really high vegetation that it seems it touches the sky, the village of Castelo de Vide stands proudly on one of the slopes of the Serra de São Mamede. This town awaits us in the Portuguese region of Alto Alentejo to take us on a journey through a history that is perfectly described by its architecture. Its steep streets, its houses with beautiful portals, its old Jewish quarter and its different fortresses tell us of a biography full of warring stages and also of the mixture of cultures that coexisted here in the past. But its architecture is not the only thing that conveys information, so does its name!


Analysing its toponym, we can observe that the origin of this town is marked by the castle (Castelo in Portuguese) and by a vine plant. According to a story passed down through popular memory, there used to be a large vine in the original castle, and that is why the fortress was called Vide. When its population grew, it was renamed Vila de Vide, and finally, thanks to the enlargement of its castle, the name of the village was changed to Castelo de Vide.


It is known that this town already had a fortress when King Alfonso II of Portugal conquered this area from the Muslims in 1148. A century later, Vide was involved in a serious political problem between the grandsons of Alfonso II. The monarch Dinis I of Portugal and his brother Alfonso, lord of this region, disputed this town in a fight and winner was Dinis, who, after his victory, rebuilt its castle in 1299 and elevated it to the status of a town. Due to its strategic location and its powerful castle, this town has been the protagonist of many battles throughout history, with hardly any long periods of peace...


Nowadays, the castle is still the main protagonist in Castelo de Vide, as it has greatly stamped its history, totally defines its landscape and offers wonderful views. For all these reasons, we suggest you climb up to this fortress to enjoy an unforgettable panoramic view. The effort will be worth it!


As you walk around the castle, it is easy to imagine its military past, although it is curious that its turret looks out over the town, rather than protecting the steepest side of the fortress, which is defended only by bastions. Making this tour is an adventure in itself. It is a fascinating labyrinth made up of tunnels, gates, passages, sentry boxes, vertiginous roofs that you can walk through, difficult stairways and ancient constructions allow you to visit its interior.


And of course, it is a must to climb to the top of its mighty turret, from where you can enjoy fascinating views of the town and its surroundings. Its great height lets us admire infinite kilometres of leafy nature and almost allows us to touch the clouds...


Address: Castelo de Vide Castle
7320 Castelo de Vide, Portugal

¡ONE "AÇORDA", PLEASE!


Castelo de Vide belongs to the Portuguese region of Alentejo, whose gastronomy is based on dishes made with very basic ingredients and which make up the so-called cozinha pobre, or basic rural cuisine. Due to the precariousness that prevailed in the Alentejo region until recently, its inhabitants had to manage to create nutritious recipes with the little they had. This subsistence cooking resulted in tasty recipes that have not only survived to the present day, but are still in great demand in all the restaurants of the region. There is nothing tastier and more restorative than the mythical "grandmother´s recipes".


One of the key protagonists is Alentejo bread, a loaf whose secret lies in its dough which, after a long fermentation process, results in a rustic bread with a bit hollow and a crunchy crust, whose resistance makes it the perfect ingredient for one of the most iconic recipes: açordas. Let´s see what they are!


Açorda is a type of soup made with very basic ingredients, such as bread, eggs, olive oil, garlic, coriander, water and salt. Also known as "bread soup", açorda is one of the most emblematic dishes of the Alentejo. Its origin is simpler than it looks like, as in old times, water seasoned with coriander was boiled and large pieces of bread and a few eggs were added and poached in the boiling water. That´s all! The result was a formula that managed, in a very economical way, to temper the bodies of the weary peasants and provide them with energy and nutrition.


Nowadays, the base of this Alentejo soup has more flavour thanks to the garlic and olive oil with which it is seasoned after poaching the eggs. Moreover, it can be found in many different variations depending on the area where it is served or on the taste of the cook. In the coastal area are served with seafood, such as cod, hake or clams. In the inland areas, on the other hand, they may include rabbit or pork. Açordas are also an option for vegetarians, as they can be made with tomatoes, peppers, onions or potatoes, and they even exist with cheese!


The seasonings used also vary depending on the different areas, trends, preferences or imagination of their creators. Some include pennyroyal, parsley, bay leaves, or even paprika - a myriad of herbs or seasonings that personalise their flavour and enhance their aroma!


Your visit to Castelo de Vide is a great opportunity to try açorda. This Alentejo soup, today served in so many different variations, is a real comfort for body and soul. Enjoy your meal!



THE SUCCULENT CHEESE OF NISA


Since we are going to recover our energy after walking the many slopes around Castelo de Vide, we continue talking about the Alentejo´s cuisine. This land, whose name means "beyond the Tajo", as well as being considered the great breadbasket of Portugal, is a great producer of other gastronomic gems, such as the famous Nisa cheese. The Alentejo region has areas with optimal conditions for the excellent rearing of the sheep that provide the raw material for this cheese... tasty sheep´s milk!


Nisa cheese is not just any cheese, its quality and flavour are such that it is considered one of the 100 best cheeses in the world. This delicacy has a protected designation of origin and is made in towns in Alto Alentejo such as Castelo de Vide, Marvão and Nisa, the town that gives its name.


It is made by hand using raw sheep´s milk, exclusively from the regional Merina Branca breed, a relative of the famous Spanish Merina sheep. The curd used in its production is vegetable curd, obtained by coagulating thistle flower. Coagulation is followed by a process in which the whey is slowly reduced and the cheese is then left to mature for 45 days. After this time, the Nisa cheese will have acquired all the characteristics that make it so special. It is created from raw milk, which is coagulated, then curdled using thistle rennet.


It is shaped like a low cylinder, with rounded sides and defined edges. It is marketed in small wheels of two sizes: the small package called ´merendera´, has a diameter of about 12 cm, and the bigger one, 16 cm. The orange-coloured rind is slightly moist and somewhat irregular, and the paste is semi-soft, yellowish-white and has some cavities. It has an intense aroma, a slightly citric flavour and some people say that its taste reminds them of Brazil nuts... Experts say that the best time to taste a Nisa is when it is between 3 and 5 months old, as this is when its texture and flavour are at their smoothest and most buttery.


Nisa cheese is best enjoyed with Alentejo bread, either as an appetizer or in a sandwich, and it also goes perfectly with a light, mild red wine. It has been consumed in Alentejo since immemorial times, providing a good dose of protein to the population´s diet.


It is a great product that you can buy in any gastronomic shop in Castelo de Vide, or better still, in its Municipal Market, where you can also take the opportunity to browse the other regional products offered by such a tasty region as the Alentejo: honey, bread, olive oil, wines, and of course... Nisa cheese!!


Address: Castelo de Vide Market
Largo Capitán Fernando Salgueiro Maia 3
7320-195 Castelo de Vide, Portugal



¡POSING FOR A PICTURE WITH THE HANDSOME KING OF PORTUGAL!


The centre of Castelo de Vide is marked by a large square where the most emblematic buildings of the town, such as the Town Hall and the impressive Matriz Church, are located. Everything that happens in this square is under the watchful eye of a monarch who not only presides over the esplanade on a very high pedestal, but also gives it his name. This is Dom Pedro V and in the square of the same name you can pose with the statue of this illustrious member of the monarchy who reigned in Portugal in the XIX century.


Pedro V of Portugal was a king much loved by the people. This monarch died at the early age of 24, and despite the brevity of his reign, he was able to make a lot of progress in his country and numerous improvements in different infrastructures, such as roads, telegraph communications and railways. He was also very concerned with improving public health. In fact, he was so involved in the health of the people that wherever he went, he personally visited the sick of the region, always having words of hope for them. That is why he went down in history with the nickname of "the Hopeful". It was precisely this close contact with the sick that caused him to become infected, dying of typhoid fever at a very young age. Only a month before his death, Pedro V visited Castelo de Vide, an act for which the town thanked him by erecting a statue of this young and handsome monarch, in its most important square.


Dom Pedro V Square has another great protagonist whose magnitude floods the entire esplanade and whose tall symmetrical towers are imposing. This is the Matriz Santa Maria da Devesa Church, a gigantic temple built in the XIX century with a mixture of baroque and neoclassical styles. Its size is truly colossal, so much so that it is believed to be the grandest church in the whole of Alto Alentejo. Despite its colossal size, this temple has only one nave and its Latin cross plan is topped by orange-tiled roofs, matching the roofs of the rest of the village. Be sure to visit its colourful interior, where the beautiful paintings in the main chapel stand out.


Between the monumental church and the statue of the king there is a simple concrete structure which houses the Tourist Office which is surprising for one beautiful detail... This construction was raised respecting the space of a tree that already existed in the square, so the structure was erected adapting to it and has a large hole in its roof through which the top of the tree protrudes. Applause for its architect!


The vastness of Dom Pedro V square is suitable to take some wonderful photographs, both of the gigantic church and of this tree that has survived progress. And as a witness, a fabulous monarch who gave his life to transmit beautiful messages of hope to the sick will pose with us. Because, as this little tree would say... hope springs eternal!


Dom Pedro V Square
7320-196 Castelo de Vide, Portugal


Matriz Santa Maria da Devesa Church
Dom Pedro V Square
7320-196 Castelo de Vide, Portugal



¡PREHISTORY AND HISTORY IN THE CASTLE!


As we have seen in a previous point, the castle of Castelo de Vide is a very interesting visit, not only because of the marvellous views offered by its altitude, but also because of the different elements of the castle that can be visited in the fortress and that constitute a real journey into the past. This journey back in time ends up being tremendously didactic as we can visit two museums located inside which will allow us to learn more about two very different periods of history.


Inside the castle is the Megalithic Interpretation Centre, an explanatory museum that go further into many aspects of the megalithic art that is so prevalent in the Alto Alentejo region. In the surroundings of Castelo de Vide there is a great number of prehistoric monuments made of enormous unhewn stones in the shape of dolmens and menhirs, and there is even a large megalithic complex of several menhirs located less than 10 kilometres from the town.


Visiting the Megalithic Interpretation Centre of the castle is a great and convenient way to learn more about this prehistoric art as it allows us to study aspects of the megalithic monuments closest to Castelo de Vide, such as the Meada Menhir, the Melriça Dolmen or the Coureleiros Megalithic Park. The reasons for their construction, their location and the way they were erected are analysed. The megalithic monuments present in the Alto Alentejo are of great prehistoric importance. In fact, the Meada Menhir is the largest in the Iberian Peninsula, a large stone monolith 7 metres high and 18 tons weight!


This Museum of Megaliths examines, through interpretative panels, the meaning of the symbols, spiritual connotations and funerary meaning of the prehistoric monuments of the region. Studies have shown that this myriad of megaliths in the Alto Alentejo is closely linked to the cult of the fertility of the earth. Entertainment and culture in the same place!


The other exhibition that awaits us inside the castle is the Museum of History and Military Architecture, which houses a collection of military pieces belonging to the Portuguese kings who inhabited this castle throughout its history. They are displayed in chronological order from the XII to the XIX century and the collection includes weapons such as cannonballs, muskets and different stone tools used in warfare.


It has been proven that touring the castle of Castelo de Vide is quite an adventure. Moreover, its secrets do not end here, as within the fortress enclosure there are still buildings, habitable, of the old village that was within the protection of the castle. You can even visit the interior of the church that blesses the fortress, the Church of Our Lady of Joy, which is beautiful!


Megalithic Interpretation Centre
Castelo de Vide Castle
7320 Castelo de Vide, Portugal


Museum of Military Architecture
Castelo de Vide Castle
7320 Castelo de Vide, Portugal



TRCING GOTHIC DOORS...


The upper part of Castelo de Vide is the historic centre. Walking through this area is like going back in time. To fully enjoy your visit, you only need to wear comfortable shoes and open your eyes...Strolling its narrow and steep streets is a small challenge in itself, but the real goal here is discovering some treasures that "live" in these streets, and are hardly hidden!


This upper area of Castelo de Vide is the one that leads to the castle and is full of medieval, steep and winding streets full of history. In spite of their age, the houses and pavements are very well preserved and at the same time retain a wonderful decadent air full of charm that denotes a resistance to time, but without any decrepitude. They are quiet streets, with no traffic. We will only find the occasional vehicle of a daring neighbour who really know these slopes and dares to drive along them.


Walking through this part of the town you will discover that its streets are full of local life. In addition to the large number of dogs and cats that happily and confidently roam these slopes, the streets of the old town are full of locals, as Castelo de Vide´s inhabitants like very much to be outside. It is very common to see locals sitting at the entrances of their houses, chatting quietly, watching life go by or doing some craft work. In this neighbourhood there is a lot of life outside the houses and for this reason they take care of their streets themselves, decorating the outside of their doorways with beautiful and colourful flowerpots and well-kept plants.


But if there is one thing that the residents of Castelo de Vide are proud of, it is the doors of their houses, and it turns out that the upper part of the town has the most important collection of Gothic doors in Portugal. Both inside the castle citadel and in the streets of the Jewish quarter, and along Santa Maria de Cima Street, we find a marvellous collection of houses whose main doors are formed by pointed or pointed stone arches, so characteristic of the Gothic art of the Middle Ages.


These medieval gates are a true open-air museum, with valuable Gothic gems scattered throughout the streets. Some of them have simple, undecorated pointed arches, but others have beautiful ornamental elements on the projecting blocks or jambs, such as spheres, stars or plant or animal motifs.


Most of these medieval gates date back to the XIV and XV centuries but they are very well preserved, with painted wooden doors and whitewashed facades. There are 63 medieval gothic doorways in total spread out the historic centre of Castelo de Vide. Do you accept the challenge of locating some of them?


Remember friends... comfortable shoes and keep your eyes peeled! Often, the most visible treasures are unnoticed...


Santa Maria de Cima Street
7320-197 Castelo de Vide, Portugal



THE GREAT SECRET OF THE WATER


We have just seen that, during our tour of the Jewish quarter of Castelo de Vide, we will come across the Fonte da Vila, a beautiful fountain located in the most emblematic square of the district. It is an important monument classified as a Public Interest Entity due to its great artistic value. Situated under a pyramidal pavilion supported by six columns, this fountain rises above a rectangular tank and consists of a disc-shaped body with four symmetrical spouts crowned by a kind of stone tulip. But in addition to its beauty, the Fonte da Vila is tremendously important because the water that flows from its spouts has mineral-medicinal properties. Not only has the water of this fountain healthy qualities, but also absolutely all the fountains of Castelo de Vide have mineral water. And there are many throughout the village!


Castelo de Vide can be considered as a small thermal resort located on a terrain whose mineral waters, besides being delicious, have therapeutic properties used to treat illnesses such as diabetes, hypertension or even hepatitis.


The good reputation of its waters has always given Castelo de Vide great prestige and has been vital to its economy. In fact, it is because of the purity of its springs that one of Portugal´s most famous brands of mineral water is bottled here. Even one of the most important Spanish supermarkets buys its mineral water in Castelo de Vide.


In addition to the famous Fonte da Vila, there are many other public fountains throughout the town, all of which provide excellent mineral water and are also very beautiful. Many of them are located right in the centre, such as the Fonte do Ourives, which is right next to the Matriz Church, or the Fonte da Santa Casa da Misericórdia, which is located on the outer wall of the João José da Luz Park.


In the southern part of the town is Parque 25 de Abril, which boasts the very modern Fonte Pedra do Alentejo, a spectacular 20-tonne mass made up of solid blocks of granite on top of each other. In the same park there is another fountain, much more classical than the previous one, which also has a legend. According to tradition, whoever drinks from the famous Fonte da Mealhada, will one day return to Castelo de Vide to get married.


The purity of its waters has always made Castelo de Vide a fascinating place. This natural treasure not only flows from its springs, in the surroundings of the town there are several natural springs from which flow the delicious and therapeutic waters that have made this beautiful village famous.


Fonte da Vila
Largo do Dr. José Frederico Laranjo
7320-110 Castelo de Vide, Portugal



ROUTE THROUGH THE TREASURES OF THE JEWISH QUARTER


One of the jewels of the historic centre of Castelo de Vide is its famous Jewish quarter, an area that we recommend visiting quietly for about 30-minute, as you will discover its treasures better if you walk slowly. Moreover, its steep slopes and cobbled pavements will be more bearable...


Before starting the tour, it is important to know a little about the historical circumstances experienced by the Jews who populated this area. There has been Jewish people in this quarter of Castelo de Vide since the XIII century, and the quantity increased due to two waves of migration that occurred in different centuries. The first wave arrived in Portugal at the end of the XIV century, fleeing the anti-Semitic riots in many Spanish cities, in which Jews were persecuted because they were unjustly blamed for the great plague epidemic that was ravaging the Iberian Peninsula at the time. This anti-Semitic rejection grew over time due to the envy generated by Jewish power, until in 1492 the Catholic Monarchs signed their expulsion from the Kingdoms of Castile and Aragon. This decree brought a massive second wave of Jews to Portugal. Many Hebrew merchants and craftsmen settled in the Jewish quarter of Castelo de Vide, contributing to the development of the town. But this peace lasted for a short period because in 1497 they were expelled from here too, although many stayed living almost in the shadows...


After this walk through history, it is time to continue along the streets of the Jewish quarter of Castelo de Vide, one of the most beautiful in Portugal. Access is from the castle gate. The last Jewish quarter to be founded in Portugal, was largely built during a time between 1492 and 1497, when many constructions were taking place in order to accommodate the big exodus of Jewish families from Spain to Portugal.


The neighbourhood is very well preserved. Its steep and narrow streets still have a lot of medieval charm, and observing its houses, we will discover many secrets... The Jewish houses almost always have two doors, one to access to the house and the other to the business, and many of them still have Hebrew symbols carved in the stone. And another secret... The first house on Rua do Arçário Street apparently belonged to the "midwife", as in the window the delivery cloths were hung, informing the nervous father waiting outside of what was happening inside...


One of the main jewels that we will see here is the old Synagogue, religious headquarters and Jewish school, nowadays transformed into a museum that has kept its two original rooms, the men´s and the women´s... Another is the emblematic Fonte da Vila, a marble fountain with great heritage value, which we will continue talking about...


We hope you enjoy your walk through this beautiful Jewish quarter so full of history, secrets... and slopes!


Castelo de Vide Jewish quarter
Main streets to visit: Rua da Judiaria, Rua da Fonte, Rua do Mercado, Rua Nova, Rua do Mestre Jorge, Rua dos Serralheiros and Rua do Arçário.
7320-110 Castelo de Vide, Portugal



A LUSHY PARK...


Very close to Dom Pedro V Square there is a lush park with abundant vegetation. The green of these gardens suits perfectly the exuberant flora that surrounds the entire village and the reason why the "hopeful" monarch Pedro V referred to Castelo de Vide as "the Sintra of the Alentejo". This thick garden is the João José da Luz Park, and we suggest you visit it so that you can take a break while admiring the power of nature.


At the end of the XIX century, part of the area of the village known as Devesa was landscaped and the resulting park was named Parque da Aramenha, later renamed Parque João José da Luz. But the name doesn´t matter, as all the people of Castelo de Vide always call it the Jardín Grande!


At the beginning of the XX century, improvements were made to the park: the construction of a viewpoint, the installation of its beautiful bandstand and the first public lighting lamps after a successful experiment with acetylene lighting that was carried out here. Over time, the rest of the park was shaped by the placement of the elements that adorn it today.


One of the most famous and visited components of the park is a beautiful stone waterfall fountain whose upper part has a little statue representing a child "peeing" from the top over the bowl of the fountain, a tribute to the iconic "Manneken Pis" in Brussels. And speaking of children, the "Jardin Grande" has a children´s playground, a real paradise for the children of Castelo de Vide.


Another very original decorative element in this park is a mysterious and solitary ogival gate, which rises enigmatically above the ground without being attached to any wall and which serves as access to an area of the park used as a picnic area, with tables made of stone and benches.


The João José da Luz Park is a garden in the heart of "the Sintra of the Alentejo", as "The Hopeful" Dom Pedro V would have said. Besides having great leisure areas ideal for children and families, this "Jardim Grande" is a small forest within Castelo de Vide. Strolling through this park, sitting on one of its benches, breathing the freshness of its lush vegetation... are small pleasures, but great at the same time, that will help us to recover our energy.


João José da Luz Park
Largo de Gonçalo Eanes
7320 Castelo de Vide, Portugal