BLOIS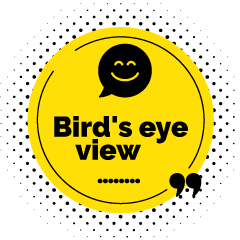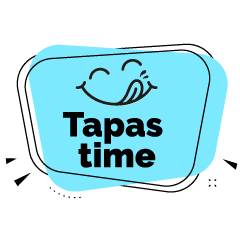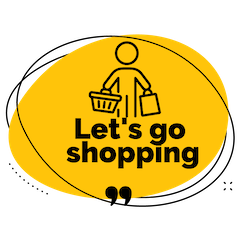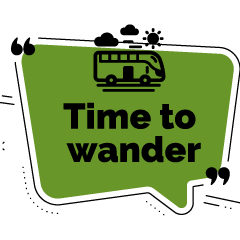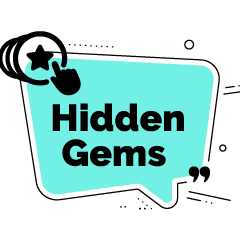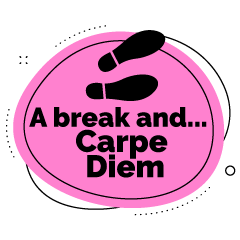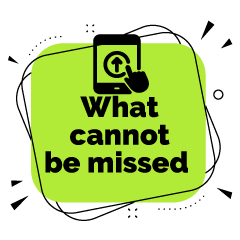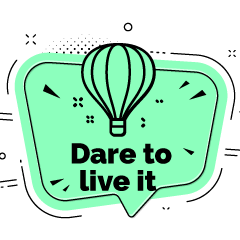 FROM L'EVÊCHÉ GARDENS

Blois is a city in the famous Loire Valley, one of France's most beautiful and touristic areas. It is known as the "Garden of France" and is a UNESCO World Heritage Site. The committee recognized this status in 2000 defined it as literally: "an exceptional cultural landscape of great beauty, of historic towns and villages, great architectural monuments, the châteaux, and lands that have been cultivated and shaped by centuries of interaction between the local populations and their physical environment, in particular, the Loire River itself".


In this Valley, crossed by the iconic river that gives it its name, we can find some of the most historic and beautiful towns in the centre of the country: Amboise, Angers, Chinon, Orléans, Tours and Blois. Many of these towns were chosen by French monarchs to build their castles away from the dangers of Paris, and Blois castle is an ideal example of it.


It is by no means a populous town with around 50,000 inhabitants, but its history and heritage will make your visit an absolute delight. Nestled on the banks of the Loire river and growing on the top of a rocky promontory, some of its most outstanding monuments are located in the upper part of the town. The chateau or castle is on the top, of course! But the other centres of historical power, such as the Saint Louis Cathedral and the Hotel de Ville (Town Hall), are also located in the highest part of the Blois, to dominate and control the local people. This marvellous work of late Gothic architecture, Blois Cathedral, has been classified as a historical monument of France since 1906.


Raised to the status of cathedral in 1697, it was the diocese of Blois that bought the land adjacent to the church and created a series of terraced gardens that descend the cape towards the river. The most outstanding of these gardens is the one known as the "Rose Garden".


With plants carefully pruned to create symmetrical effects in these breathtaking French gardens, you will find strategically placed flowers and paths that invite you to stroll through this fantastic viewpoint.


From this idyllic spot in the city of the Eveche gardens, which are free of charge, you will be able to admire the vitality of the gardens themselves, but also the views over the black slate roofs of the city and the river. Be sure to take a photo from this fantastic panoramic viewpoint.


Address: 9 Place Saint-Louis, 41000 Blois, France


FROMAGE DE LA LOIRE.

French gastronomy is known worldwide for its excellent products, great chefs, and famous nouvelle cuisine française, which is characterized by large dishes, minimal portions, and high prices. Nobody said it was cheap to eat in France.


But when you think of France, you quickly imagine locals with a moustache, a beret and a baguette under their arm. Incidentally, the French have been able to sell themselves very well for their fantastic products such as wines, crêpes, foie gras and croissants, which are not their invention. All of them are exquisite products of excellent quality, which they defend with the protection of the Denominations of Origin.


If we had to choose just one of all these products from their diet and gastronomy, the absolute king in France would be cheese. Charles de Gaulle said a magnificent phrase that could not be more enlightening of France: "how difficult it is to govern a country with more than 300 varieties of cheese". This harmless phrase gives us an excellent double reading, on the one hand, the complexity or revolutionary character of the Gallic people and, on the other hand, the exaggerated taste for cheese that this country has. It is safe to say that the French eat cheese every day, most of the time as a dessert or at the end of a meal. There are 365 different varieties of cheese, which means that every day of the year, they might eat an additional cheese. If French people are known as "the cheese eaters" in neighbouring countries, there must be a reason!


In the Loire Valley, there is a wide variety of dishes made from asparagus, mushrooms, chicken, deer or wild boar. It is not for nothing that they are known as the "Garden of France", a land as fertile for cultivation as it is for grazing cattle. There are plenty of farms with both cows and goats, and it is from the latter that the local cheese varieties abound.


In the Loire Valley, some cheeses are impossible to forget. The goat's cheese Sainte-Maure-de-Touraine is a cheese you will recognize by its curl shape and the rye straw that runs through it. We recommend the Curé Nantais, a creamy cheese with an orange rind made out of cow milk. It seems that this cheese owes its name to a priest who invented it in the 19th century.


You will find them in many restaurants and shops, but if you want your meal to be delicious and economical, buy one of these delicacies, a baguette, sit by the river, and enjoy.


Bon appetit!



TALKING ABOUT WINES

With our title, we are not inciting you to alcoholism. Still, we like shopping to make suggestions of something original or of relevant local importance when it comes to shopping. As we have already encouraged you to try the local cheese, in this case, we think that whether it is for your consumption or as a gift, your perfect purchase could be a bottle of wine with a Loire Valley label.


This fertile land is considered the longest vineyard in France, and not surprisingly, it stretches along the banks of the longest river in the country. It covers an area of 55,000 hectares of vineyards, making it the third-largest wine-growing region in France, with sales of around 320 million bottles a year, exported all over the world.


The Valley offers a wide range of red, white or rosé wines, which is due not only to the variety of grapes or its vast extension but also to the great diversity of terrains and climates that make it up. In total, we could find five types of vineyards in the area that follow one after the other along the Loire: Nantes, Anjou, Saumorois, Touraine and Centre-Loire.


Each of them has its own characteristics, and this will depend on the soils of the Valley, where calcareous and clayey rocks nourish the vineyards. In addition, we have more than twenty different grape varieties, some original to the Valley and others imported from other country regions. Among the most outstanding varieties are the Burgundy melon, introduced in the 16th century by the monks in this region, and the cabernet franc. Regarding local types, the most popular is the Chenin or the sauvignon grape.


It would certainly be unfortunate if you did not taste the region's fantastic wine in this fertile land where Blois is located. In the town centre, you will find supermarkets, wine shops, wine cellars and shops specializing in local products, where friendly shop assistants will help you choose the perfect wine in terms of value for money, continuously adapting to your budget, and suggesting the best wine to accompany your delicious meal.



DENIS-PAPIN STAIRS

There are many places and monuments worthy of being photographed in Blois, and the historic city on the banks of the Loire offers hundreds of possibilities. Still, there is one place in particular that is curious and beautiful, well worth immortalizing, and that is the imposing Denis-Papin stairs.


They bear the name of one of the most illustrious personalities born in this city, the scientist and inventor Denis Papin. He was born in a Protestant family, a religion that probably forced him to leave France and develop a large part of his career as a scientist in England and Germany. This French inventor was the creator of a steam engine. But wasn't it James Watt? Yes, we do indeed owe the steam engine to the Scotsman, but the inventor from Blois created a kettle, which was the forerunner of the ordinary pressure cooker. His invention can be found today in almost any kitchen.


Thanks to his pot, Papin's invention is a true blessing: lentils are delicious and easy to cook! And yet, the initial purpose of his experiment had nothing to do with culinary reasons but instead with the creation of a compressed air gun and the perfecting of a vacuum pump.


These stairs, erected in honour of the creative man from Blois, consist of 121 steps and are a coveted target for artists who are hired to decorate their efforts with interesting paintings full of colour and symbolism. This pampered landscaping full of flowers makes the stairs particularly beautiful. So quite often, you will find, on your visit to Blois, that these stairs have been used as a canvas and have been painted with the Mona Lisa, a blue sky full of clouds or an enigmatic spiral.


From the foot of the staircase, you can perfectly capture these beautiful paintings. If you walk a little further along Rue Denis Papin or from the Jacques Gabriel Bridge, you will have a marvellous view of the area. Another option is to take a photo from the steps themselves to capture the detail of the skill with which they have been painted, or from the top, in the company of the statue in honour of Papin himself. From up there, you will get a fascinating panoramic view over the city's rooftops as well, a postcard not to be missed!


Address: Escalier Denis Papin, 41000 Blois, France


LA MAISON DE LA MAGIE

If you try to think of a famous magician, David Copperfield can come to mind, and he must be more than just a good magician because you are still trying to understand what "trick" he used to conquer the Top Model Claudia Schiffer. But if you think of the ultimate magician, Houdini will come to mind very quickly.


Harry Houdini's real name was Erik Weisz, and he was a Hungarian illusionist and escapologist of the early 20th century. What is the link between this magician and the city of Blois, so there is a museum here dedicated to him? The answer is simple: None! The Maison de la Magie de Blois is devoted to Robert de Houdin and not to Harry Houdini. So why did they have such a similar name? Well, because the Hungarian wanted to adopt the stage name of his idolized predecessor - it's all a question of marketing!


Robert de Houdin, a very successful magician, considered the father of modern magic, was born in Blois in 1805 and lived most of his life in this city. This watchmaker acquired great fame with his tricks and introduced the novelty of performing in enclosed spaces and theatres, changing the current fashion to date in which illusionists performed in squares and fairs.


The Maison de la Magie was inaugurated in 1998 as a cultural space dedicated to popularising magic. This unique museum in Europe is a veritable labyrinth of 2000 square metres, where all kinds of surprising objects and optical illusions are exhibited on five floors.


The Georges Proust collection stands out for its review of the main illusionists of the early 20th century through posters and objects. Another of the attractions of this unique museum is the "hallucinoscope", an artefact based on mirrors, in which, wearing headphones, you will be fascinated by the optical effects it produces. This invention can take you like in the novel "Twenty Thousand Leagues Under the Sea" to the depths of the ocean, where you will see algae, stones, fish and other creatures.


If you can't find this museum, don't worry, you'll recognize it quickly when you take a photo of the castle's façade and are startled by the noise of mechanical dragons coming out of the museum's windows.


You can visit it from 10.00h to 12.30h and from 14.00h to 18.30h, paying an entrance fee of €8.


Address: 1 Place du Château, 41000 Blois, France



LET'S DISCOVER SAINT DENIS SUR LOIRE

Quite often, people visiting Paris spend a day travelling to London, as both cities are close. Is it a good idea to superficially visit two places instead of knowing one of them properly? If you think the more you know, the better, and enjoy the freedom to go from one place to another, this challenge is made for you. We suggest renting a bicycle and cycling along part of the river and its monuments on this World Heritage Route.


You would need days to cycle through the Loire Valley, but we will suggest a short break for you to exercise, enjoy nature, feel independence, and get to know something new. Do you dare?


The first thing you'll need to do is rent a bike, you can find them in many shops in the city such as Les Velos Verts or Detours de Loire Blois. They rent them for an hour, half a day or a full day. Once you have your vehicle, it could seem ideal to drive aimlessly, but in this case, we suggest you a destination for your adventure. And that is to head for the nearby town of Saint-Denis Sur Loire.


The distance from Blois to this town is only six kilometres, which translates into a journey of fewer than 20 minutes by bike. The best time to cycle is along the river, as this area is well equipped with cycle paths, so you will not encounter many cars. We encourage you to enjoy the river's beautiful landscape and the rich vegetation along the way. You will feel so good!


Once you arrive in Saint-Denis Sur Loire, you will discover a small village of about 800 inhabitants. Popular in the past as a spa town, it was frequented by Catherine de Medici, who came to "take the waters", basically to bathe in a time when hygiene was conspicuous by its absence.


The small village on the river banks has a beautiful neo-Romanesque church and a 13th-century castle with fantastic Italian-style gardens. Be sure to take a stroll through this beautiful village, with its traditional slate-roofed houses.


If you have some time and strength, you can go up the stakes and reach the Château de Chambord and its forest reserve. From Blois, you are only 20 km away from this well-known icon of the Loire Valley, that is to say just 50 minutes more by bicycle.


BLOIS CASTLE: FOUR CASTLES IN ONE

Blois Castle is the most recognizable monument in the city, as well as its main tourist attraction. Originally a medieval fortress belonging to the Counts of Blois, it became a royal castle during the 100 Years' War.


At the end of the 14th century, the county of Blois was sold to Prince Louis-Philippe d'Orléans, who lived here for a quarter of a century. It was a prosperous period when Blois became an important centre of knowledge and culture, bringing together intellectuals and artists.


When Louis XII ascended the throne of France in 1498, he decided to leave hostile Paris and move to Blois, making this small town the capital of the kingdom. The city began to grow like the rest of the Valley as nobles started to arrive. They wanted to be close to the monarch, turning this part of the Loire Valley into a hub of palaces and châteaux. As if it were exclusive residential areas of a modern city.


The Royal Castle of Blois has the privilege of being the only one in the whole Valley to have hosted seven kings and ten queens of France. In addition, important figures in the history of France have passed through here, such as Joan of Arc, who was blessed here before leaving for the battle of Orleans against the English. Louis XIII spent long periods here until 1626 when he gave the château to the Duke of Orléans. Another historical figure who lived within its walls was Maria de Medici.


The castle shows a succession of different styles, typical of the continuous extensions undertaken: Medieval, Gothic, Renaissance and Classical. When we think of a castle, we usually imagine a powerful and impregnable fortress; however, this is more like a Palace. During the 15th century, the strength and power of the monarchs were no longer expressed by enclosures of great walls but by the beauty and elegance of their residences.


On the main façade of the château, in addition to the equestrian sculpture of King Louis XII, you will find the fleur-de-lis of the kings of France, the porcupine symbol of Louis XIII and the ermine of Queen Anne of Brittany.


In 1660, the castle was abandoned for more than 100 years, and during the French Revolution, it was plundered by the revolutionaries, losing much of its wealth. It is now classified as a French Historic Monument.


It can be visited for an entrance fee of €12 from 9.00 am to 6.30 pm.


Address: Place du Château, 41000 Blois, France


THE PORCUPINE ROUTE

The porcupine is one of the symbols of King Louis XIII, and it is said that the animal's thorns symbolized he defended himself from the front and the back. The Porcupine Route is the original name given to an essential walk during your stay in Blois.


We recommend you to start this walk from the façade of the Château, as you will be visiting it if this is your first time in Blois. Cross the castle square in the direction of the building in front of you, the Maison de la Magie, and on your left, you will see some beautiful stone and slate-roofed mansions, now converted into restaurants. Until the French Revolution, this was the site of the collegiate church of Saint Saviour, where the funerals of Anne of Brittany and Catherine de Medici were held.


From the Maison de la Magie side, go down the stairs that take you to the rue Saint-Martin and turn left into the rue du Commerce. About 10 metres further on, you will find the Rue Rebrouse Penil. Enter these narrow streets, still evocating this town's medieval layout. Here, the Palais Viart is a beautiful 16th century Renaissance palace and two twin houses with their wooden beams and large doorways with original door knockers.


Go around the block back to the Rue du Commerce, and from there turn right to go up the Rue de la Chartraine, formerly known as the Grand Rue, where Auguste Poulain and Robert Houdin lived. Turn right into Rue Saint Honoré, where you will find the Alluye mansion, a marvellous 16th-century building. If you go up to the end of the street, you will reach the Denis Papin stairs. Don't go down them, but take the road ahead of you on the left, until Rue des Cordeliers, where you will find the magnificent Beauvoir Tower. Built-in the 11th century by the Beavoir family, it served as a prison from 1430 to 1940.


Start descending the Rue Chemonton, probably named after Chemin montant (a road that goes up). Here you will see another essential building: the Chancellerie. Once you have reached the end of the street, a perfect view of the castle in front and beautiful English-style gardens to your right will open up before you.


Enter the Augustin Thierry gardens before heading back up to the Château. Behind the greenery, the 17th century Jesuit church of St Vincent will appear. From this relaxing spot, you can close the circle by climbing up to the Château in front of you.


This two kilometres walk, which takes just one hour, will give you a taste of the essential Blois.


ON THE BANKS OF THE LOIRE

As a philosopher said, there are three things a person never gets tired of: watching the water of the river flow, watching the fire in the fireplace crackle, and watching other people work. We suggest you take a break while you enjoy the first of these contemplative pleasures on the banks of the river.


The Loire River is a beautiful spot that you should not miss during your visit to this city. It is the longest river in France. It is 1006 km long, originating in the mountains of the Massif Central, and it flows into the Atlantic Ocean at Saint Nazaire. The section of the Loire Valley, which was declared a UNESCO World Heritage Site in 2000, runs for 450 km, strictly between Sully Sur Loire and Chalonnes Sur Loire.


It is an area of wealthy heritage in the form of châteaux and extraordinary biological diversity. The depth and width vary considerably depending on the season, with many sand or gravel banks and numerous islets. Although you may find it attractive to take a dip and see the accumulations of sand, gravel or stones very close to the shore, bathing is not allowed.


The location of Blois on the banks of the river Loire is privileged. So much it invites you to relax and enjoy the view of the river and the city skyline. On the left bank of the river, which is on the other side of the historic centre, across the Jacques Gabriel Bridge, there is a spot known as Port de la Creusille. This place has become a trendy leisure area because of its parks, vegetation, and exceptional view over the river and the city.


If you want your break to be unforgettable, bring the cheese from tip number 2 and the wine from tip number 3 and have a fantastic picnic while watching both the water of the river and flow. While you're at it, you can take photos as in tip number 4. Since the views are incomparable, you won't be disappointed. And if the company is appropriate, your rest will be unbeatable.


Address: Port de la Creusille, 41000 Blois, France