DELFT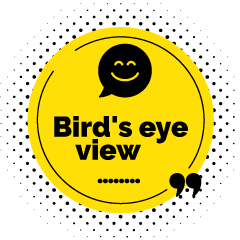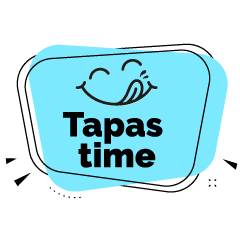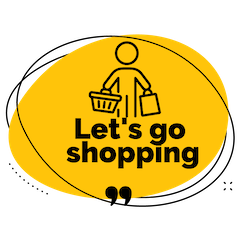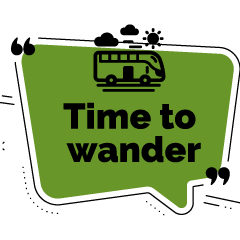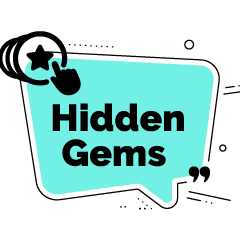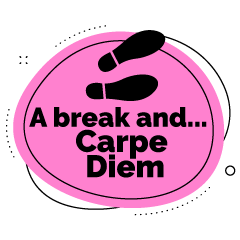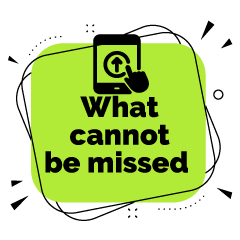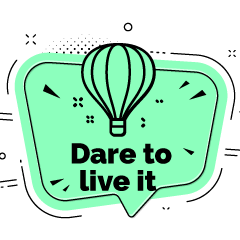 MOLEN DE ROOS (ROSE WINDMILL)

In Holland, anything above sea level is noteworthy given that a quarter of territory is at or below sea level. Imagine having your fireplace below sea level! You'll come across low lying houses like this on your journey through The Netherlands.


Delft is one of those cities that are zero metres above sea level. So, let's climb up a few metres to get a different view of the city.


We'll show you a great place to enjoy the view over the rooftops of Delft, and best of all, it's free.


The Netherlands is well known for its windmills, and in Delft, there is a well preserved and unique one attached to the side of another building. We'll talk you through this!


Delft was a walled town during the Middle Ages, like many others. Its defensive wall had up to eight entrance gates. Strangely enough, windmills were built into the side of the walls. Originally there were 18 of them, and this one is the only survivor.


Therefore, a visit to the Molen de Roosor Pink Mill is highly recommended. It is an excellent example of a well-preserved windmill, and it's still in perfect condition. It is estimated to have been built at the end of the 17th Century. Over the years, it has undergone several renovations and enhancements, the most recent of which was carried out in 2012. Corn was ground at the windmill for bakers and citizens as well as for livestock. Interestingly, since 2015 the mill has been marketing and selling organic grain and flour to individuals, bakers and restaurants.


The mill's history is explained inside, along with the old milling tools, the role the mills played in the country, and typical handicrafts. We can also access the rooftop terrace, where we can enjoy fabulous panoramic views of the city. Come on up and enjoy!


The windmill is located at one end of the historic centre, addressed 111 Phoenixstraat, and is recognisable from afar.


It's open from 10 a.m. to 5 p.m. and also has a souvenir shop.

SCHEVE JANTJES

You're surely going to feel hungry after walking around the beautiful historic centre of Delft, which is full of beautiful canals. If so, you should treat yourself to a delicious nibble to regain your strength.


This time, we would like to suggest something sweet for those with a sweet tooth. Although Holland is not renowned for its gastronomy, the Dutch do have a knack for sweets and be proud of that indeed.


To assure that the Dutch are very good at making sweets, we suggest you try Scheve Jantjes. Despite the unpronounceable name, the Scheve Jantjesare yummy butter pastries.


Jantjes means "to lean"! and refers to the inclination of the Old Church's tower. They are baked with the finest ingredients and a few secret spices to maintain the mystery behind their rich taste. The original pastries are printed with the iconic image of the leaning tower. This image, together with their taste, makes them irresistible.


You can find them in small bags or even better presented in beautiful tins that imitate the local pottery and include a brief history of how the biscuits originated.


The most authentic and famous place to buy them is the DiamantenRing. A historic bakery that has been in business since the 19th Century and whose employees are very friendly.


Of course, the shop is located very close to the Old Church, at Choorstraat9.


They are open every day until 18:00 hrs.

THE FAMOUS DELFT CERAMIC

When it comes to shopping in Delft, we cannot avoid the popular Delft pottery, the city's most famous symbol. Who is not familiar with those little white figures painted in blue?


There are many details about how the pottery is made, but we would like to give you a brief overview of this picturesque city's pottery tradition.


Delft is one of a group of cities famous for their ceramics and porcelain, including cities such as Meissen, Limoges, Talavera de la Reina and countries such as China and Portugal.


Delft ceramics, known as Delfts Blauw(Delft Blue), began to be manufactured here in the 17th Century. Initially, the craftsmen created their products in clay, which was then fired and glazed. Oxides were then applied on top of this glaze, which turned blue when reheated. Originally, these decorations were influenced by Chinese porcelain decoration, which was highly valued in China and introduced to the Netherlands by the East India Company. However, today we find other designs such as images of windmills and tulips.


At the height of its splendour, Delft had 33 porcelain factories, but by the 18th Century, it began to lose popularity, and the lack of demand caused the factories to close. All that remained was the Royal Delft, which has been in operation since it opened in 1653.


Royal Delft is situated a bit further away from the city centre. Still, the city is full of little shops where you will find beautiful souvenirs made of blue ceramics, from small linens and clogs to plates and cups decorated with Delft landscapes.

DELFT'S TOWER OF PISA

No! We haven't lost our minds. The city has a tower by that name. Do you want to know where it is located? Perhaps you have already spotted it. It is one of the two great bell towers in the city, the OudeKerkor Old Church, and it is the ideal place to take an authentic photo of Delft.


The OudeKerk'sconstruction began in 1050. It was rebuilt and extended several times until it got transformed into this magnificent church with its famous 75-metre-high gothic tower. The tower was completed in 1350 and was already leaning from the very beginning. But ... why? Could it not collapse? Let's explain.


The tower's inclination was caused by a canal that used to run through its construction site, which was rerouted to make room for the tower. The diversion of water from the OudeDelft (Old Delft) canal is visible to this day, so the ground on which it was erected was not firm enough to support the stones' weight, which is why it got tilted from the very beginning.


For centuries people feared that it would collapse, and numerous reinforcement works were carried out. There were even plans to demolish it in the 19th Century. Fortunately, the authorities were opposed by the locals.


Nowadays, there is no fear of its collapse as it is well stabilised. It is 75 meters high and has a slant of almost 2 meters. This lean makes the church a great tourist attraction.


To take the perfect picture, you need to move away from the tower a bit to capture the lean. You will see other visitors taking their photos from the best point next to the Oude Canal.


To get the most out of your visit, you can also visit the church and admire the tomb of the town's most famous painter: Johannes Vermeer, who painted "The Girl with a Pearl Earring". Also worth mentioning are the beautiful stained-glass windows.


A combined ticket (€ 5.5) is required to enter the church, which can also be used to visit the New Church.

DELFT'S LITTLE COW

Delft has some little-known treasures, such as the one we will introduce you to. It is a small symbol that reminds us of this city's livestock rearing traditions.


To find this cute statue, we have to go to the former cattle square or Beestenmarkt. You will be able to find it very close to the beautiful market square.


For quite some time, the square was a livestock breeder's meeting point. They came to the city centre to trade their animals, a common practice in ancient cities.


Today's square takes its name from this cattle-related past. It is a neat little tree-lined square, decorated with a little cow's statue, not just another cow, but a multicoloured one.


The sculpture sits on a pedestal that resembles a tree trunk and is painted with typical black and white cow print. In turn, each leg of the animal stands on a bucket or milk jug. Lastly, the cow is painted with a striking shade of blue, with yellowish and orange spots - a real attention seeker!


Other reasons make the historic square famous as well. For example, Veermer'sfather lived on one of its streets. It's also renowned for its atmosphere. It's also a great place to visit, as the square is an entertainment hub, both during the day and at night. Thanks to the many cafés and restaurants, some of the most famous in the city are located here.


Come and get to know this charming statue

RISE TO THE BELL TOWER

Are you ready to climb a few hundred steps? Is this possible in Delft? Yes, indeed it is. It is possible and highly recommended.


The tallest bell tower in the Netherlands is located in the touristy Utrecht at 112 meters high. The second place goes to the belfry of the Nieuwe Kerkin Delft.


The Nieuwe Kerkor New Church is located at the heart of the old city centre. It is impossible to miss its tall 109-metre tower (108.75 metres to be exact). This great church's construction began in 1396 on a site with a smaller church, and the work lasted for almost three centuries. It is believed that it was not completed until 1655, following a series of fires and explosions. Despite the period in which it was built, it is called the New Church, as it replaced the "old" church that already existed, as mentioned earlier.


The construction site's selection is explained by a curious story that happened years before. We'll share it with you when we visit this place.


It is located in the present-day market square, making it very easy to reach. This Gothic-style church houses the tomb of William of Orange. The so-called "Father of the Nation" rests in this church almost by chance, as his ancestors were buried in Breda. When William died, the city of Breda was in Spanish hands, so they chose to bury him in Delft, building a monumental tomb. Later, other members of the royal family have been buried here.


And what about the magnificent tower? Well, it has been acting as a kind of lighthouse for the whole city for centuries. Some scientists used it to test the theory of gravity by dropping balls from the top. Climbing up to the bell tower, located at a height of more than 85 metres, is a real challenge today since there is only one way to do it: on foot! That is, by climbing a total of 367 steps, as there is no lift. Those brave enough to climb them all will be rewarded with a breath-taking view. On sunny days you can see nearby cities such as The Hague and Rotterdam.


To climb the tower, you will need a ticket which costs €4.5, with some discounts for children and students.

CELEBRITY CITY HALL PRISONER

Over the centuries, Delft has accumulated events and experiences of all kinds. It owns a vibrant cultural heritage.


We are going to highlight an interesting fact about one of the most iconic buildings in the city. Let's talk about the town hall prison, the prison and one of its celebrity prisoners!


Delft's town hall housed a prison, like many others did, during those times. Town halls, being the most important and most heavily guarded civilian buildings in cities, had dungeons or prisons. Hundreds of unfortunates ended up in these dingy spaces for a wide variety of reasons. One of the most famous prisoners of all time was Balthasar Gérard.


Balthasar Gérard, faithful to Philip II of Spain, murdered his opponent, William of Orange, also known as William the Silent. A royal assassin!


The assassination took place in the nearby Prinsenhof. The building was the seat of William of Orange during the Dutch rebellion against Philip II. It is considered to be the birthplace of the Dutch Republic. Today, this building houses a small museum where you can see the holes left in the wall by the shots fired on the assassination day.


Gérard was unable to flee after the assassination and was seized by members of the royal service. He spent a few days in the damp prison under the old town hall tower until he was sentenced and tortured to death.


Today this former prison, Het Steen, is open to visitors. Inside, you can see the medieval torture instruments and the old cells. It is necessary to book in advance to visit the prison.

LET'S GO TO OOSTPORT

Delft is small and very manageable. We are going to go to one end of the historic centre for an enjoyable and idyllic stroll. Does that sound like an exciting idea to you?


We head southeast to get to Oostport! A genuinely charming corner of the city and a popular point of interest in the city of Delft.


The easiest way to reach this spot is to walk past the New Church and follow the canal, keeping it to your left. This way, you will get to the Eastern Gate in just over ten minutes (about 700 metres).


The Eastern Gate is the only ancient gateway left standing, with stunning Gothic towers dating back to the 1400s. From the eight gates, seven of them were demolished by the 19th Century. You can visit it from either the front or the back. Both views are spectacular and will transport you to its medieval past. It is strategically located between a crossroads of canals with several little bridges (one of them being a drawbridge!), from where you can take fantastic photographs.


This majestic gate is also known as the St. Catherine's Gate and has survived the famous fire of 1536 and a major explosion in 1654. Today it houses a small cultural centre where various art exhibitions are held.


Small gardens surround the quiet and beautiful site, and It is a great place to stop for a cup of coffee during spring and summer and enjoy the scenery, watch the birds, and watch the little boats sail.


It's definitely an excellent place to go for a peaceful walk and take some of Delft's picture-perfect memories back home. This place has inspired many artists of all times, including the famous Johannes Vermeer.


And what about you? How does it inspire you?

CHARMING COURTYARDS

You'll need a break after all this action, right? If so, we would like to recommend several irresistible courtyards where you can sit and relax. The famous inner courtyards, a quintessential part of Dutch urban centres, are situated within walking distance of each other in this city. Only four of the city's seven inner courtyardssurvive to this day.


These charming courtyards are located in the north-western part of the old town and are an oasis of beauty and tranquillity. These intimate and secluded courtyards are called hofjes. The courtyards are situated in the middle of a cluster of small houses, built with red bricks (Let's not forget that there was no stone to build with, in the Netherlands)


These famous spaces have been depicted in famous paintings such as Pieter de Hooch's "Courtyard of a House in Delft". Painted in 1658, the painting illustrates the quiet life in these courtyards with precious details and focusing on day-to-day utensils such as a broom and a bucket. This painting is an excellent example of a Dutch Golden Age artwork.


So, let's see which courtyards to visit!


The first and most famous of all is the Hofje van Gratieor Courtyard of Grace. This beautiful and peaceful place is located at Van der Mastenstraat26-38. It is a place with manicured vegetation, with colourful flowers, especially during springtime, an ideal place to enjoy seated on one of its benches.


Next is the Hofje van Pauw. Very close to the previous one, it also offers a beautiful view and benches to rest and enjoy peace and tranquillity. It is located at Paardenmarkt54-62.


Lastly, the Hofje van Almondeis almost next door, although it is somewhat hidden. It has to be accessed through a gate. It is surrounded by seven small traditional-style houses, originally part of a nuns' convent. To visit it, you have to go to BagijnhofStreet 10-22.


There is a fourth courtyard located in the surroundings of Oostpoort. A place that we talk about in another of our tips!


All entries are free.