LAGOS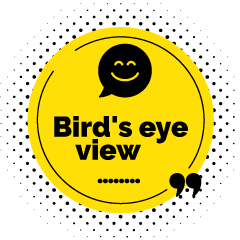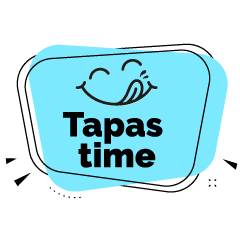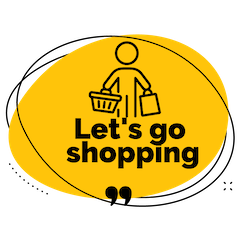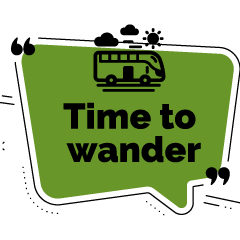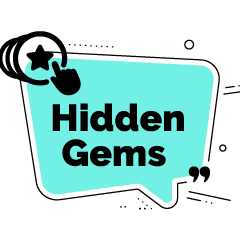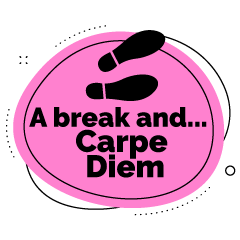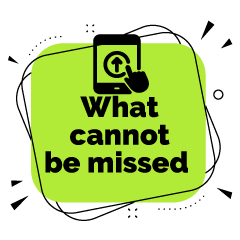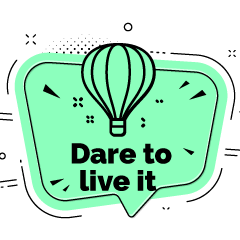 THE HARBOR WATCHMAN


In the South of Portugal, almost at its westernmost point, is located Lagos city. It is so beautiful, colourful, marine, and full of history that it is supposed to be one of the most attractive Portuguese cities in the Algarve. It is a city that has been able to preserve over the centuries both its historical essence and its seafaring personality and at the same time adapting itself to the modern tourism needs. Nowadays, tourism is a sector on which a significant part of Lagos´ population depends.


This beautiful population has a past intimately linked to the sea since its origins. This area´s first inhabitants were of Celtic origin and settled here around 2 000 b. C. After them came the Phoenicians, the Greeks, the Carthaginians and the Romans, and it was the latter founded a vital port called Lacobriga. Thanks to this port, the population grew and prospered.


The port marked the city´s development throughout its history and was the generator of Lagos´ great splendour lived from the XV century.
Due to its proximity to Africa, this port was the point of ships´ departure and arrival, travelling along the coast. Consequently, Lagos became an important trading centre for exotic products from the African continent, such as ivory, gold and silver. In addition, the first maritime Great Expeditions departed from its port.


In the XVI century, Lagos became the Algarve rulers´ residence. Then it was necessary to build a system of maritime fortifications at strategic points, increasing the city defences and its important port. One of the last defensive points made was the "Ponta da Bandeira" Fort, an emblematic military structure which we will visit on this topic and besides it will give us exceptional views of Lagos´ port and its sea.


This fort was built late in the XVII century and received different names such as: Forte do Pau da Bandeira (Flag´s Mast Fort) and Fort of Nossa Senhora da Penha de França (Our Lady of the Penha of França Fort). Its defensive and military character is well marked from the beginning, where the access to the building is through a drawbridge that crosses a moat. Already in its interior, we will find a small and charming chapel dedicated to Santa Barbara, decorated entirely with a spectacular set of tiles.


Nowadays, the fortress´s interior rooms are used as a cultural space that hosts temporary exhibitions. But its most spectacular area is at the top, where a terrace awaits us, with some defensive cylindrical sentries perfect for admiring the seascape and recalling the mighty past of Lagos port. The views from the lookout point are magnificent and allow us to enjoy both: Lagos´ past and present.


Be sure to visit this charming fortress. It will allow us to travel through history while discovering a wonderful seascape!


Ponta Bandeira Fort/Fort of Pau da Bandeira/Fort of Our Lady of Penha of France.
Cais da Solaria
8600-645 Lagos, Portugal

WONDERFUL CATAPLANAS!


If something is clear to the Algarve´s visitor is that it is the land´s pleasures. Its beaches, its sea, it is light, its people, its cities and above all, its gastronomy, form a set of delights that make everyone who visits this beautiful region enjoying all the pleasures to the maximum. Treats that, by the way, are closely related to each other because thanks to the sea and the beautiful people´s good work, we can enjoy one of the Algarve´s cuisine best dishes. Let´s know the famous cataplana´s secret, the Lagos´ gastronomy star recipe!


A common characteristic that we will find in all restaurants in Portugal is that they serve large portions at affordable prices. This also happens in Algarve´s gastronomy, where the recipes tend to be less heavy than the rest of the country. In this touristic and maritime region, the dishes are based on seafood and fish as it is the protagonist´s case of this topic: the "cataplana" which is a steamed stew based on vegetables and seafood, either fish or shellfish. or even both!


The most typical dish of Algarve´s cuisine is named the pot in which it is steamed. It is a small and closed pan called "cataplana", whose denomination was amplified to the dish in which it is cooked. The "cataplana" is an aluminium or copper frying pan that reminds the old bed warmers but without the handle. So, we already know that the "cataplana" is cooked in a "cataplana"! By the way, this kind of pan is sold in many cookware stores in the region. So, you can take advantage of your visit to Lagos tasting a "cataplana", and why not, buying a "cataplana"?Like this, you can repeat this succulent stew at home as many times as you wish!


This Algarve´s star dish specialises in seafood products to honour the fishing tradition region although we can also find meat "cataplanas". Whatever the main ingredient, it is prevalent that these light stews are cooked with some compliment: a vegetable garnish or rice, an omnipresent element in Portuguese gastronomy.


Lagos has several areas that offer a wide selection of restaurants to taste all the delights of the re-gional cuisine, including the different "cataplanas". Its wonderful promenade named "Avenida dos Descobrimentos"(Discoveries Av.), or certain lively pedestrian streets, such as Rua 25 de Abril (April 25th St.) or Rua Lima Leitao (Lima Leitao St.) where there are many restaurants, and you can enjoy these delicacies, both inside or on the quiet and sunny terraces.

A PASTEL COLOUR STREET


Lagos has a charming historical centre that is an absolute pleasure to visit. It is small, quiet and consists of colourful streets that can convey great peace and robust welfare. Lagos´ historic centre is a place that offers enjoyable sensations, those sensations that one always wants to have within oneself well. Here is a little trick to take that little piece of Lagos with us to remain in our memory. We have to walk through it with our five senses and acquire souvenirs that can transmit that pleasant sensation.


Lagos´ historical centre has a pedestrian street that is a primary good vibes´ sending: Rua Infante de Sagres (Infante de Sagres St.), which begins in a square. We recommend a stop for recovering the energies before our commercial walk. This square is the Praça Luis de Camoes (Luis de Camoes Square), one colourful treasure in Lagos´ historical centre, ideal for a drink in one of its terraces and let oneself be captivated by the pleasant atmosphere always provided by the street artists that frequent it.


Once we´ve loaded up, it´s time to start walking along the commercial Rua Infante de Sagres (Infante de Sagres St.). It is a trendy streetwear pastel colour that predominates soft tones that involve you thanks to the Algarve´s blue sky and the pink and grey cobblestones that make up its floor. Having a walk-in this street is like immersing yourself in a peaceful, colourful world that brings a peace that floods the soul. Pure gentleness and serenity!


In this commercial pedestrian promenade, we will find all kinds of establishments such as tobacco shops, phone shops, clothes, complements, decorations and above all: souvenirs. It is 250 meters full of temptations encouraging us to buy them from the beautiful displays while walking on the sidewalks! It is the ideal street to buy a souvenir for someone we love or purchase something we need. But above all, it is the perfect place to get a nice souvenir of Lagos, and it will always remind us of the serenity transmitted by this street.


Who does not have a fridge magnet, a dishrag or any other simple article that puts a smile on our soul just by contemplating it because it reminds us the moment of its purchase. ? For the same reason, these simple objects we buy during the trips are named souvenirs ("lembranças" in Portuguese).


As an idea, we can walk along this short commercial street twice, once there and once back. We can spend the first time browsing the stores and shopping for what we need and in the second time let the beautiful sensations that this walk transmits invade us. Like this, the souvenirs we have bought will be spread by the well-being radiating from the Rua Infante de Sagres St.)!


Praça Luis de Camoes (Luis de Camoes Square)
8600-315 Lagos, Portugal


Rua Infante de Sagres
8600-315 Lagos, Portugal



ONE FASCINATING VISIT TO THE PAST!


In the Lagos´ port, there is a magical place. It is an authentic machine capable of transporting anyone who dares to enter it to the Age of Discoveries. This fascinating place is the Discoveries Wax Museum, the perfect place where it is possible to photograph an essential part of Portugal´s History! Cheer up, and do not worry. The trip is a round trip. We promise you that you will return to the present time at the end of your visit, although you may not want to!


Rending a tribute to the adventurous past of its port, so closely linked to the glorious Age of Portuguese Discoveries, in 2014, Lagos decided to open a museum that would narrate this part of its history through wax figures. The project turned out to be a great success. This thematic museum is a real jewel because people can enjoy and learn at the same time.


The Lagos´ Discoveries Wax Museum describes us with great authenticity and integrity, situations of that transcendental time through a route composed of sixteen scenarios. The result is a didactic and funny tour, ideal for all audiences.


The tour itself is a walk through Portugal´s maritime history. We will closely observe many relevant scenes such as the conquest of Ceuta, the discovery of Brazil, the Aljubarrota Battle, Vasco da Gama´s arrival in India or even a royal wedding! In this museum, we will find the representation of Jonh I of Portugal´s marriage to Felipa of Lancaster, Henry, the Navigator´s parents. They dedicated their entire life and fortune to researching navigation and cartography.


Not only the wax figures are full of realism, but also the museum atmosphere is very successful. The beautiful elements that make up the props, such as the furniture and the statues´ costumes, create an authentic atmosphere in which the wax figures are real actors representing historical characters and scenes. Besides, it is necessary to emphasise the integrity of the objects that complement the settings, emphasising the scientific navigation utensils of the epoch such as compasses, astrolabes and portolans.


In this space of 230 square meters, you will be able to photograph many of the most important Portuguese historical characters such as popes, kings, queens, gentlemen, navigators. Plenty of true historical personalities dressed in period costumes are waiting for you in this exciting journey through history. The figures´ realism and the atmosphere achieved are such that the whole set transmits all the sensations these characters felt when living those moments that transformed the world.


Visiting the Lagos´Discoveries Wax Museum is a fantastic way to observe the past face to face and to be able to photograph all the history´s details closely.


Discoveries Wax Museum
Urb. Marina de Lagos, Edificio Astrolabio- Lote 24, Loja 3
8600-315 Lagos, Portugal



A BEAUTIFUL CHURCH FULL OF SURPRISES


During our visit to Lagos city, we will have the opportunity to admire one of the most beautiful Portuguese churches. The Saint Antony Church is one spectacular temple that patiently awaits our visit, leaving us with our mouths open when showing us all its secrets. Saint Antony Church is not only one church but also a surprises box!


What I like the most about this church is that it surprises me little by little. It looks like it is only one more church when seen for the first time from the outside. Also, its simple architectural design is the blame for going unnoticed. But it is a camouflaged simplicity because if we look carefully, we will discover something in its exterior which is not so common. This church has two bell towers, and they are different!


Its construction also has an anecdote. Its work was completed in 1707, but the Lisbon fatal earthquake in 1755 caused damage to this temple that had to be rebuilt entirely in 1769. Saint Antony church was rebuilt twice in the same century!


Once inside, the surprises will begin. Its simple façade contrasts powerfully with its vibrant interior, with an elaborate decoration whose beauty manages to convince everyone who visits this temple. The church has one nave, and its dimension is modest, but its beauty makes it a sight to behold.


The nave walls are wholly decorated, and not a single centimetre of its stone is visible. The lower part of the walls is fully decorated with blue tile panels. The top of these walls is wholly covered with spectacular gilded wood carvings and several baroque paintings depicting the miracles of St. Anthony.
When we continue looking up, we will discover a spectacular painted wooden vault that closes the church. Looking closely, we will see that this vault produces an effect called trompe l´oeil. Due to its design and colours, we are making it look more significant.


But the beautiful spectacle does not end here. The temple has a great altarpiece covered
by the same golden carving of the sidewalls, making that the interior of the church looks like a captivating golden universe. On the altar and a throne is St. Anthony with the Child Jesus in his arms, flanked by two angels holding candles.


Continuing with the surprises, this church has integrated into an annexe building, a museum that exhibits archaeology, ethnography, and sacred art. The Dr José Formosinho Museum in whose courtyard we can still see the city´s Pelourinho, a stone column in which, in the past, the Lagos´ prisoners were tied and exhibited.


Saint Anthony Church
Rua General Alberto da Silveira 1
8600-594 Lagos, Portugal

LAGOS´ DARK SIDE


Nowadays, Lagos is a charming city. Its weather, marine, beaches, light, atmosphere, and monuments make Lagos one of the key tourist spots in the Algarve. Everyone who visits this city is amazed by its beauty and the entertainment offered in the city´s different activities. But Lagos was not always this charming city. There is a Lagos´ past dark chapter which is hard to believe nowadays. It was an unfortunate episode that generally freezes the soul of those who knows it. Nevertheless, a human being must recognise his past mistakes, giving them visibility, and above all, learn from them.


In this topic, we will suggest a challenge: to face the past with courage even if we do not like what we see. After all, all the past events make up human history. We, therefore, suggest you visiting the Lagos Slavery Museum to know this obscure past.


We will go back to the XV century to travel to the origin of this dark history. After passing Bojador Cape, the Portuguese navigable expeditions reached the Gulf of Guinea coasts, where the Portuguese found a tremendous amount of natural riches such as ivory and the precious gold of Sudan. Thus began many expeditions with large fleets that brought many benefits, such as the inhuman business: African slaves.


The Portuguese slave business began in 1444 with 200 captured Africans in raids and taken to the Algarve´s heart. After these first kidnappings, other ones happened. Slavery itself has been present in humankind since ancient times. What was happening was a cruel but very efficient business that provided many profits to the Portuguese crown, although many victims too.


Lagos played an essential role in this atrocious business deal and hosted the world´s first Slave Market. The slaves arrived from Occidental Africa and were sold to the Portuguese or other Europeans who needed slaves in this market.


Nowadays, there is no trace of what was a Lagos´ slave market before. Currently, in this enclave, we find the Slavery Museum, housed in XVII century small palace. The museum was inaugurated in 2016, and with the help of augmented reality technologies, we will be able to take a tour through this sad episode. We will see many different objects such as shackles and chains and slaves´ commercial transactions documents.


Finishing this challenge more pleasantly, we have to think about visiting this museum. We will have the opportunity to reflect and to value more what we have.


Slavery Museum (Slavery Route Museological Nucleus)
Rua da Senhora da Graça 26
8600-315 Lagos, Portugal



THE DESIRED KING´S WINDOW


As we have already seen, the port has provided Lagos with great power. A good dock generally brings prosperity and attracts enemies, so it was necessary to strengthen the city´s defences.


So, the Muslims built a castle in Lagos in the XIII century. This construction fell into disuse over the years, and it was almost in ruins. But when Lagos became the Algarve´s headquarter Military Government in the XVI century, it was necessary to build a well-protected place as a residence for the rulers. Due to this requirement, the old Moorish Castle´s reconstruction began. This castle was protected by the walls surrounding the Saint Gonçalo Door (Saint Gonçalo Arch), and we can enjoy it.


Unfortunately, different wars and natural events that occurred over time transformed this castle into ruins. Only a small stone construction with a Manueline window, which was a significant historical event in the past, survived.


In the summer of 1578, the young King Sebastian I of Portugal, nicknamed "the Desired one", found himself in the Lagos Rulers´Castle. And after attending a mass, he spoke to the nobles from a Manueline window in the castle. After that, he left with his army for Alcacer Quibir in Morocco, where a bloody battle took place against the Muslims in which the young King was able to demonstrate his bravery.


The Portuguese lost the war, which went down in history as the Alcazarquivir Battle. It was a brutal fight that took place on a sweltering August day where thousands of people on both sides lost their lives. Among these losses was King Sebastian I, who was only 24 years old.


After the Portuguese defeat, the monarch was considered disappeared because his body was not found on the battlefield. In addition to this, a group of Portuguese soldiers, survivors of the massacre, sought refuge after the battle pretending that the Sebastian King was one of them. This story added that the monarch´s body did not appear at first, triggering a legend. According to this legend, the Desired King never died in this battle and that one day he would return to Portugal, bringing better times to the country. However, the King´s body appeared and nowadays, the King is buried in the Jeronimos Monastery of Belém, in Lisbon.


But Lagos, do not forget this monarch whose last public appearance was from that Manueline window of the Rulers´ Castle before going to the painful defeat and having an untimely death.
Besides, King Sebastian was the one who granted Lagos the title of city in 1573, thus earning the eternal love of Lagos´ people.
Rulers´ Castle


Jardim da Constituiçao
8600-563 Lagos, Portugal



FROM THE MARKET TO THE BEACH!


In this topic, we will propose a delightful walk full of light, monuments, history, and why not? Full of the sea. It is a straightforward route to follow because it consists of walking the kilometre that separates the Municipal Market from the Lagos´ urban beaches, remaining throughout this walking tour in the promenade that receives the name of Av. dos Descobrimentos. The round trip is around 40 minutes walking. Are you going to join us?


We will start our tour in Lagos Municipal Market to visit its different stalls full of regional products. A pleasure for the senses! We will begin walking along Av. "dos Descobrimentos" from the Municipal Market, leaving the Bensafrim river to our left. Strolling along Lagos´ promenade is extremely pleasant because, along its route, we will be accompanied by exotic palm trees and an atmosphere that will touch our souls. The floor of this luminous promenade is decorated with cobblestones that form different drawings creating a hypnotic sensation as if we are dreaming. The Algarve´s light, the palm trees that escort us, the blue river that accompanies us and the drawing on the ground, having all these on this walking is almost a dreamlike experience!


At the promenade´s ending, the Bensafrim river merges into the Atlantic Ocean and right there where a powerful monument appears on our right. In the wall that protected the Governor´s Castle stands out the spectacular Saint Gonçalo Gate, a splendid and deep arch in the wall built in the exact place where the saint´s birthplace gave it its name. This door, declared a Portuguese National Monument, is an entry point to the Lagos´ historic centre, and two powerful watchtowers flank it. This monument hides a small chapel dedicated to the saint born in this place in 1360, Saint Gonçalo, beloved patron saint of Lagos´ fishermen. This magnificent arch is surrounded by a seductive garden adorned with beautiful palm trees, from which we can enjoy a lovely postcard.


We will continue our walking tour towards the sea, leaving the "Ponta da Bandeira" Fort on our left. A little further on, a magnificent esplanade stretches out in front of us, overlooking the beaches. In the "Chao Queimado" viewpoint, there is an elegant statue honouring Saint Gonçalo of Lagos. And now. You can get a place on the terrace! Under your feet, the Batata Beach (Potato Beach) shines. In the background, the rocky and iconic Estudantes Beach (Students Beach) is connected by a tunnel dug into a rock that separates them in the background. This tunnel is full of mussels, limets and algae, and if you dare to cross it. Beware of possible slips!


The Chao Queimado Viewpoint is the best place to finish our walking tour and feel the Atlantic Ocean´s breeze and its waves´ strength!
Lagos Municipal Market
Av. dos Descobrimentos
8600-668 Lagos, Portugal


Saint Gonçalo Door (Saint Gonçalo Arch)
Jardim da Constituiçao
8600-563 Lagos, Portugal


Chao Queimado Viewpoint
8600-315 Lagos, Portugal

ONE REAL AND VERY DIFFERENT STATUE


We will find a perfect place to relax backstage of the cobblestone streets that make up Lagos´ historic centre. It is a place to let be carried away by this tourist city´s good atmosphere. We are talking about Gil Eanes Square, a lively space that converges the city´s busiest pedestrian streets.
Joined to Luis de Camoes square by the always lively Rua Garret, the Gil Eanes Square awaits us to be the scenario of our well-deserved relaxation moment. Besides, this street is full of history!


The Gil Eanes Square is the most relevant square of the city because of its situation and atmosphere, and its importance made it worthy of housing the Lagos City Hall, inside which we will find the City Tourist Office. This emblematic square has some structures under the trees where you can sit for a while, or if you prefer something to drink, both in the same court and in the neighbouring Rua Garret (Garret St.), you will find several terraces.


This square´s name comes from a vital navigator born in Lagos who achieved great exploits in Portuguese navigation. Gil Eanes was a sailor and explorer born in Lagos in the XV century who became squire to Prince Henry, the Navigator. After Ceuta´s conquest, the prince knew lands rich in gold and silver further south in the Sahara Desert.


Navigable expeditions began bordering the African continent to the south, but they stopped at Cape Bojador without daring to continue, as the coast was becoming deserted and dangerous. The legends assured that further south, the heat was such that the seawater boiled! But Henrique, the Navigator, convinced Gil Eanes to pass Cape Bojador, entering this unknown ocean part. The Lagos´ pilot succeeded, and his achievement allowed the Portuguese expeditions to continue southward.


But in Gil Eanes Square, we will find another protagonist! A statue presides over the esplanade on a pedestal in the centre of hypnotic concentric circles drawn on the ground by some ornate cobblestones. Please take a look at this strange statue because it is very curious! It is a statue of a powerful Portuguese king but represented with a helpless and childish aspect. The Portuguese King Sebastian I is characterised by a doll´s appearance to make a Portuguese´s history self-criticism. Sebastian, I became a king from the age of 3 until he died at the age of 24 on a battlefield. This statue was very controversial when placed in Lagos, as many thought it could ridicule the brave monarch.


Be sure to visit this iconic square that invites us to a relaxing moment while allowing us to enter into Portuguese history, asked by Gil Eanes, the Navigator and the young King, Sebastian I! What a luxury of hosts!


Gil Eanes Square/ Gil Eannes Square
8600-657 Lagos, Portugal