NAZARE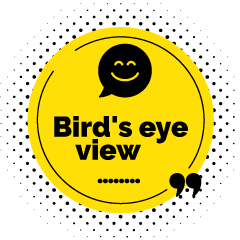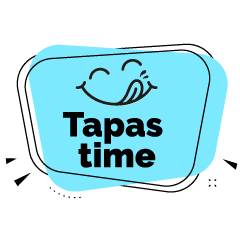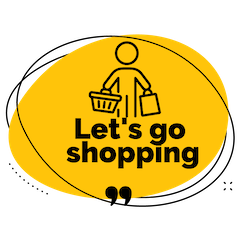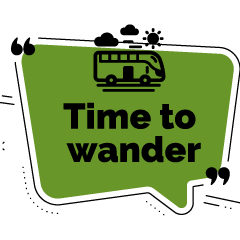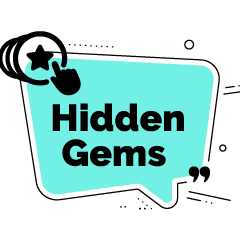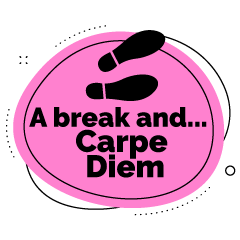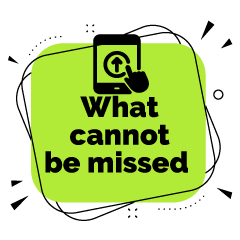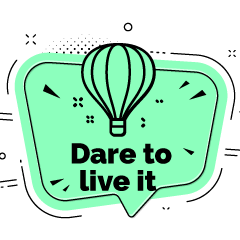 A BALCONY WITH LEGENDARY VIEWS

Nazaré, one of Portugal´s most important tourist deestinations, is located 120 kilometres north of Lisbon. This beautiful coastal town emerged as a fishing village on the Atlantic Ocean shores. Over time, it grew in the shelter of a high rocky headland called Sitio de Nazaré. Through these lines, we will discover this high rock full of legends and spectacular viewpoints to enjoy Nazaré´s best views, beaches, and wild sea. The Sitio is a Nazaré neighborhood located on the headland that protects the city and hosts essential points. The Sitio can be reached by road or by a funicular, a treat for all the senses.


This little train is fast, cheap, safe and offers spectacular views as it travels up the steep hillside between the old fishing village and the Sitio. Once at the top, we will discover scenery made up of a thousand attractive places making one wonder where to look since they are captivating. El Sitio is a treasure trove of jewels in the form of beautiful streets, squares, shrines, chapels and, of course, viewpoints. One of these balconies, the so-called Mirador de Suberco (Viewpoint of Suberco), is not only a master of the bay and city´s best views but also witnessed the legend that gave rise to Nazaré´s origin. The Mirador de Suberco is a large cobblestone balcony located on a cliff 110 meters above sea level and offers a dizzying panoramic view of the city and the ocean. In this viewpoint, we find a small white Hermitage with a pyramidal roof.


The interior, fully decorated with white and indigo tiles, houses a small altar. Memory Hermitage, this place represents Nazaré´s foundation, and together with the cliff, starring roles of the legend. The tradition goes back to a remote day in the year 1182, when Dom Fuas Roupìnho, mayor of the nearby town of Porto Mós, was hunting in the nearby mountains. As it turned out, a deer crossed his path, and Dom Fuas galloped out after it to give chase, unaware that he was riding at breakneck speed straight towards the cliff. It was then that Dom Fuas committed himself to the Virgin Mary, and... a miracle happened! By the time he realized the danger, both his horse and himself were about to plunge into the void....


When he was on the cliff edge, the horse could stop, saving his life and that of his rider. In gratitude, Dom Fuas commissioned the raising of a small chapel devoted to the Virgin Mary, eventually becoming the Nazaré cradle. If you look closely, you can find the horse´s braking mark still on the rock of the Mirador de Suberco.


Address:


Mirador de Suberco / Memory Hermitage


.Sitio do Promontório, Largo do Elevador


2450-065 Nazaré, Portugal

"BOLINHAS" OF GLORY

Due to its coastal location and deep-rooted fishing tradition, almost all of Nazaré´s gastronomy is seafood. In any restaurant, you can enjoy fish and seafood served in a thousand different ways and at excellent prices. Cod, sea bream, sardines, crustaceans, molluscs! Cooked with rice, in stews or grilled. A thousand types of seafood are cooked in a thousand different ways to delight all palates. It isn´t easy to choose between so many seafood recipes offered by the numerous restaurants you can find in Nazaré. All of them are tasty and highly recommended. But here, we are going to recommend a delicious sweet. Whatever the choice of your seafood menu, it will be a success.


In many beach destinations in Portugal, especially in Nazaré, cakes called Bola de Berlim(Berlin Ball or Berliner) are very typical. These are delicious cream-filled fritters offered at street stalls, in pastry shops or even as a dessert in restaurants. Only very recently, it was widespread for street sellers to go along the beach offering these delicacies to the cry of "olha a bolinha!": "Try a little ball!" Portugal was one of the neutral countries in the second world war. Due to this unbiased position and their geographical location, the two main port cities of Portugal, Lisbon and Porto, welcomed many German Jews who came from the German lands fleeing the horror, planning to take a ship to America from Portuguese ports.


But the procedures required to make this journey were often very lengthy, and the refugees had to wait for months to set sail for a new life. During this long waiting period, many of these Jews worked in bakeries in Lisbon and Porto, where they made typical German sweets. Lusitanian bakers quickly adapted these Germanic sweets to Portuguese tastes by making some variants, as the Berliners do. These German fritters were initially filled with cream or jam, but in Portugal, they began to be made with an egg cream filling, an ingredient widely used in Portuguese pastries. Thus the Berlin Balls were first made. Because they are tiny, delicious and easy to eat, the demand for Berlin Balls became widespread.


Its fame reached the Portuguese beaches, where this sweet was definitively installed. It is well known that sea bathing makes you very hungry. Nowadays, the Berlin Balls are also filled with chocolate and "Doce de Leite" (Fudge).


Either way, these little balls of glory will undoubtedly sweeten your visit to Nazaré.

THE FAMOUS PORTUGAL TOWELS

Many Spaniards still keep memories of our parents´ or grandparents´ trips to Portugal "to buy towels", as our elders used to say. Due to the extraordinary quality of Portuguese cotton and reasonable price, many Spaniards crossed the Portuguese border to stock up on all kinds of household linens during the second half of the twentieth century. Towels and sheets, handkerchiefs, tablecloths, napkins, kitchen towels and aprons, or pyjamas also complemented these purchases. Many cotton household items were natural objects of desire for our elders. Nowadays, the opening of commercial borders, the euro currency unification between Spain and Portugal and online sales are why not many drive miles to make these purchases. However, the quality of these Portuguese cotton products is still excellent, and the price is excellent.


Buying cotton from Portugal is still a definite guarantee. The reason for the high quality and excellent price of these household linen products lies in their raw material, which is of 100% organic origin and comes directly from Portuguese cotton plantations, which are among the finest in the world. The cotton obtained from these plantations stands out for its brightness, purity and length. This last aspect gives the raw material great strength since the longer the cotton fibre, the stronger the thread it provides.


All the household linen items are magnificent, but as we have seen before, towels stand out above all because the Portuguese are excellent craftsmen and manufacturers of these products. In addition, many other towels found in the Portuguese market are made of genuine imported Egyptian cotton. The towels you will find in Portugal stand out for their softness, resistance and great absorption capacity, and the price will always be more competitive compared with other countries. In Nazaré, as in the rest of the country, you will find establishments where you can buy household linen products.


But remember that you are in a coastal destination surrounded by beaches, so it is a good opportunity to buy a soft bath towel that welcomes us with its warm and fluffy cotton after a soak in the cold waters of the Atlantic Ocean.


Is there a better plan than wolfing down a Berlin Ball after a swim in the cold sea, whilst a fluffy Portuguese cotton towel wraps you up...?

A LIVING MUSEUM AT THE BEACH

The coastal town of Nazaré was born as a fishing village, growing overtime under the shelter of the Sitio headland, along the beach of Baños, also known as Nazaré beach, a sandy area located along the promenade. Despite the protection of this rock, fishermen had to moor their fishing fleet at a considerable distance inland to protect their vessels from the fury of the Atlantic Ocean. These bold waters have always marked this fishing village character, distinguished for its bravery and pride in its nautical roots. Although the economic engine is no longer fishing. Still, nowadays, Nazaré proudly exhibits its fishing origins, and Nazaré beach shows it a place of wonderful tradition, like a museum on the sandy beach, to be photographed.


The tradition we are talking about is the "peixe seco" (dried fish), an identity sing of Nazaré that has defined its history. The process of over-drying the fish started to preserve it as long as possible and guaranteeing food for Nazaré´s families in times of scarcity. This method also made it possible to sell the dried fish in the markets without rotting. The dried fish tradition has reached our days, and you will be able to watch the drying and selling process in the southern area of Nazaré beach. Here you will find large wooden panels anchored in the sand with a stretched fishing net on which the fish are hung in the sun to dry.


The most commonly used species are small fish, such as sardines or horse mackerel. Once caught, these fish are cleaned of scales and guts, washed with water and treated with a brine-based on water and coarse salt. They are then opened and dried in the sun stretched nets, where they remain for one to three days depending on the degree of drying required. Once dried, the fishes are sold in stalls on the promenade next to the panels. The dried fish can be eaten raw or cooked and seasoned. The fishermen´s wives carry out the drying and selling the "peixe seco" (dried fish).


These local women are almost a living museum worth admiring. They perform their work, dressed in the regional costume of "as sete saias", consisting of an embroidered apron underneath seven flannel skirts of different colours. Don´t forget to visit and photograph this deep-rooted tradition of Nazaré, which is an open-air museum! You will be able to remember forever these people of the sea so proud of their roots.


Address:


Mercado do Peixe Seco


Av. Manuel Remígio (Nazaré Beach)


2450-106 Nazaré

A TRIP TO NAZARÉ´S MARITIME PAST!

Very close to the Sanctuary of Our Lady of Nazaré, we find a place that expresses all the pride this town feels for its seafaring background without leaving the Sitio. The roots of maritime love and its legacy are located in a museum, a must-visit to understand and appreciate Nazareth´s past. We are talking about the "Dr Joaquim Manso Ethnographic and Archaeological Museum", a small museum with such a long name, to short it, it is known as the"Museum of Nazaré". A quick and effective way to complement strolling through its streets is to get a deeper insight into the city. We are talking about visiting a municipal or regional museum where the history and famous customs of the area are on display.


This museum in Nazaré shows the culture and traditions related to fishing and maritime trade. The Nazaré Museum displays different exhibitions, some permanent and some temporary, but all make up a journey through the town´s history. By visiting this museum, you can travel through Nazaré´s archaeology and ethnography. An excellent review of its past to understand its present. The collections on display are the most diverse, presenting objects and documents belonging to different areas and together make up a clear showcase to plunge ourselves in Nazaré´s past.


Throughout the tour, we will be able to admire photographs, paintings, sculptures, different types of boats, handcrafted fishing artefacts, local traditional costumes or even items related to the Marian cult professed by these seafaring people over the centuries. All this assortment allows us to know a little more about Nazaré through a maritime ethnographic perspective. This journey to Nazaré´s maritime past is based in a large house dating from the early XX century, the former summer house of Joaquim Manso, Portuguese writer and journalist, founder of the famous newspaper Diario de Lisboa, of which he was director for 35 years.


In 1968 this large house was given to the State, and since 1976 it has housed this fantastic archaeological and regional ethnography museum. Do not miss this experience through Nazaré´s maritime history, a journey to enrich your visit. All thanks to the cultural heritage exhibited in this museum. It shows in a very didactic way the identity of this sailor´s land.


Address:


Dr Joaquim Manso Ethnographic and Archaeological Museum.


Rua Dom Fuas Roupinho, 22


2450-065 Nazaré, Portugal

THE PROTECTOR OF ARCHANGEL´S FORT AND ITS LIGHTHOUSE

Do you dare to visit a military fort overlooking a fierce ocean? We encourage you to do so because you will enjoy this visit from beginning to end. On the Sitio, just 800 meters from the Suberco Viewpoint, is the Fort of São Miguel Arcanjo, the best place to appreciate the grandeur of the Atlantic Ocean and the powerful waves. This fort is located right on the end of the rocky promontory and offers an almost infinite panoramic view of the ocean overlooking the two beaches of Nazaré. To get there, from the "Mirador de Suberco", we take the street called Estrada do Farol and walk to the fort. In less than ten minutes, you will reach this dizzying balcony overlooking the immensity of the sea at an altitude of 80 meters.


On the short walk to the fort, you will come across a surprise in the form of a "surfing deer". It is a sculpture of a deer with a man´s body, holding a surfboard. The "Surfing Deer" is a tribute to this sport and the legend about Nazaré´s origin. At the end of the rocky breakwater awaits the imposing fortress surrounded by land overlooking the sea, offering spectacular views. But if you wish to enjoy the place more fully, you can access the fantastic interior, after paying an entrance fee of 5 euros per person. The Fort of São Miguel Arcanjo (St. Michael the Archangel) was built in the 16th century by King Dom Sebastião to defend the coastline from attacks by Algerian, Norman and Dutch pirates, which were very frequent at that time. ??


The complex benefited from essential improvements in the 17th century thanks to the monarch João IV. In the early 20th century, when the fort no longer had a military character, and at the request of the neighbouring fishermen, the iconic red lighthouse was placed on its upper terrace. Only from inside the Fort, we can access the rooftop, from where the best views of the wild Atlantic waves are seen, making it the essential observing point for giant waves. The entrance to the fortress also includes the visit to two significant exhibitions, inside its thick walls await us. The first is the Interpretative Center of the Nazaré Canyon, where it is scientifically explained how the colossal waves of Nazaré are produced.


The second exhibition is a sports-related one, called Surfer Wall. It is a remarkable and colourful collection of about 40 surfboards donated by the most famous surfers who have ridden these waves, along with photographs and videos of their best feats. Dare to lean out of this fortress from where you can witness the magic of Nazaré, a tranquil town bathed by a tremendously wild sea.


Address:


Fort of St. Michael the Archangel (Forte de São Miguel Arcanjo)


Estrada do Farol (Road of the Lighthouse)2450 Nazaré, Portugal

THE WORLD´S HIGHEST WAVES!

You have likely heard by now, or even before arriving in Nazaré, about its beaches and great waves, famous worldwide. Nazaré is known as the "capital of surfing". During the winter season, generally from October to March, giant waves reach the coast, sometimes reaching more than 30 meters. For this reason, beaches here are a true paradise for people brave enough to practise extreme surfing. First of all, we would like to warn visitors to Nazaré that it is pretty unlikely that you will see any giant waves during your visit, as they only appear in specific periods of the year when some factors come together. But we could not write about Nazaré without mentioning the famous giant waves which have made its beaches world-famous.


The sizeable rocky headland of the Sitio divides the two beaches of Nazaré, which are very different from each other despite being so close. South of the rock is the beach of Banhos or Nazaré,a quiet urban beach located in the historic centre. It is a beach of fine sand, with medium-sized waves, filled with colourful canopies in summer and protected by Nazaré Bay. The northern part of the headland is the North Beach.It is a vast and wild sandy area that is utterly open to the Atlantic Ocean, lacking tourist infrastructures and fully exposed to a very rough sea and constant wind. The North Beach receives the impressive giant waves, a wild phenomenon that draws hundreds of surfers, willing to ride these savage natural wonders every year.


The sum of these factors makes this beach the least suitable for a quiet day of sun and sea. These huge waves are caused by the Nazaré Canyon, an underwater gorge located in front of the bay, 230 kilometres long and reaching a depth of 5000 meters. Now combine the funnel shape of this submarine canyon, the different and powerful marine currents in the area and the strong winter season winds. Altogether, the water is intensely driven, forming colossal waves and breaking in a coastal strait in the southernmost part of the North beach.


This surfing mecca is the perfect setting to host spectacular championships in which world records are achieved in 2018 by Portuguese surfer Hugo Vau. He managed to surf the giant wave ever achieved, 35 meters high. Fellow travellers, even during your visit to Nazaré, you do not witness these natural wonders. You must know about this phenomenon because of its worldwide fame.


What if you finally get lucky and..?

THE MARVELOUS PROMENADE OF NAZARÉ

The route that we have prepared in these lines is for all audiences and all preferences. It is effortless to follow because it is plain terrain, and there is no way to get lost as it is a walk along the promenade embracing the beach of Nazaré, also known as Banhos beach. This promenade is the same length as the beach, 1.5 kilometres. Suppose we walk all the way and return, three kilometres, a distance that can be done in less than an hour. One thousand five hundred meters of pure pleasure! We will go through this beautiful walk along these lines, starting at the San Antonio church and ending at the lighthouse.


The Avenue of the Republic is the name given to the first part of the cobblestone promenade, later changing its name to Manuel Remigio Avenue. Right at the beginning, we came across the first jewel. It is a small and charming chapel by the sea, with its façade wholly covered with tiles, including an image representing the patron saint. It is the church of Santo Antonio (Saint Anthony), a small chapel built in 1861 with the fishermen´s donations, 1% of their income for this purpose. Having seen this treasure, we began to walk along the promenade, hypnotized by the undulating floor mosaic patterns. We will go parallel to Nazaré beach, a large urban beach with many facilities, such as restaurants, bars, and stores throughout this walk. The historical centre is in front of the beach, made up of beautiful narrow streets always full of visitors as it hosts many hotels, restaurants, and stores. Always busy, this neighbourhood is magical.


espite the numerous tourists, it has preserved its essence of an old fishing village. Many of the houses in this historic district are still inhabited by lifelong locals who share space with hotels and tourists. The cold, choppy waters of Nazaré beach, the sports areas on the sand and several beach cafés are a paradise for water sports lovers. But its greatest treasure is almost at the end, very close to the "dried fish" area. It is an open-air museum of traditional boats on the sand. ??It is a joy to watch these boats with their brightly coloured stripes. In addition, each of the ships has a sign explaining its function: fishing, rescue, festivities, etc. The boat, "Sol da Vida´´, stands out because trammel net fishing was practised using three hedge nets.


You can keep going on this comfortable walk until the end, where a lighthouse awaits you at the end of the breakwater closing the bay of Nazaré. You will have made a relaxing beach walk in the middle of the city!


Addresses:


Praia de Nazaré / Praia de Banhos


Av da República, 2450-262 Nazaré, Portugal


Manuel Remigio, 2450-106 Nazaré, Portugal


Church of Santth Anthony


Rua de Santo António, 22450-262 Nazaré, Portugal


Boat Museum


Av. Manuel Remígio 2450-106 Nazaré, Portugal

AN ALMOST CELESTIAL ESPLANADE

We can take a short break and feel in paradise 110 meters above the sea, in the centre of the Sitio. It is an earthly but almost heavenly place, where land, sky and sea meet. Many treasures surround a large esplanade. In this esplanade, almost rising to the clouds, lies theSanctuary of Our Lady of Nazaré. As soon as you enter the Sitio of Nazaré, a wide cobblestone square opens up in front of you, overlooking the sea through the Mirador de Suberco (Viewpoint of Suberco). Some of the esplanade´s treasures include the Royal Palace, a white building located to the left of the temple to host the royal family during their visits to the shrine.


In the middle of the square, the iconic Coreto, a magical music kiosk built in stone and iron to host the bands that liven up the patron saint´s festivities dances. However, the jewel of the esplanade is the majestic Sanctuary of Our Lady of Nazaré. Before going any further, it is crucial to be aware of the relevance of this place. This temple is the oldest Marian sanctuary in Portugal and was the most important pilgrimage centre in Portugal for centuries, an honour it held until the raising of the Fatima shrine at the beginning of the 20th century. This sanctuary houses the image of Our Lady of Nazaré, a wood carving portraying the Virgin Mary breastfeeding the Child Jesus. It is believed that this figure was initially carved in Nazareth (Israel). Therefore, upon arriving in this Portuguese place, the area took the name of Nazaré in honour of this sacred carving.


The carving of Nazaré´s Madonna has been worshipped in different places of the Sitio throughout history. It was brought to this rocky Portuguese headland from Mérida in 711 by a monk named Fray Romano, who left it inside a cavern in the cliff. Here it remained until it was moved to the Memory Hermitage, erected after the miracle.


The carving stood in this small hermitage until 1377 when it was transferred to the original sanctuary raised on this esplanade by decree of King Dom Fernando. At the height of the Age of Discovery, so many sailors made holy pilgrimages to Nazaré. In the 17th century, it was decided to build the tremendous baroque sanctuary that we enjoy today on top of the original temple. Visiting the interior is a delight thanks to the beautiful tiles covering the main altar depicting biblical scenes.


The outside is also breathtaking, with its beautiful clock protected by two symmetrical towers and a semicircular staircase. This large square between the sky and the sea is a spectacular place of infinite peace while breathing the Atlantic Ocean breeze.


Address:


Sanctuary of Our Lady of Nazaré


Largo de Nossa Senhora de Nazaré


2450-065 Nazaré, Portugal