Heraklion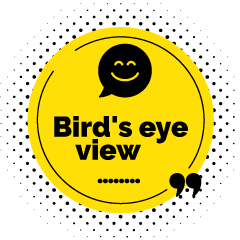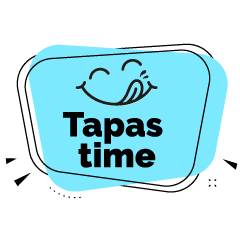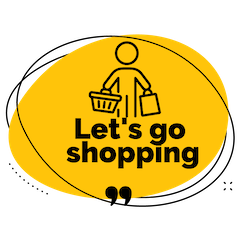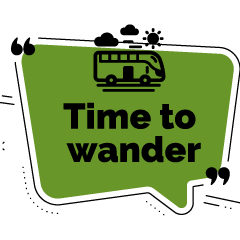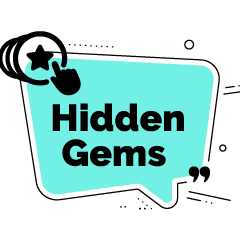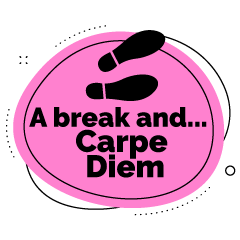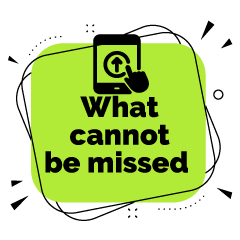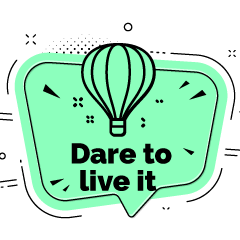 THE AEGEAN SEA ROCK


Among the infinite number of islands that form the Greek archipelagos, there is one, the isle of Crete that stands out for its large size compared to the rest. It has a length of 250 kilometres and a maximum width of about 60 kilometres. This elongated island awaits us anchored in the Mediterranean Sea and on its northern coast lies Heraklion, its capital, eager to show all its treasures.


Heraklion is a very complete Mediterranean city, very comfortable to visit and overflowing with culture as art is not only shown in its numerous museums, but also in the streets. But before you start touring the capital of Crete, it is convenient to know previously a little about its past to understand why words as "Minoan or "Venice" are so present in the history of Heraklion.


The first settlements in Heraklion were really ancient, so much that they took place during the Copper and the Bronze Age. These first pre-Hellenic people who inhabited the island of Crete formed the Minoan civilization, the first who settled on this island. The Minoans were, therefore, the first inhabitants of the island of Crete, before the Hellenes and the ones who founded the famous city of Knossos, located five kilometres south of Heraklion.


After the Minoans, Heraklion was inhabited by different peoples, such as Hellenes, Romans, Saracens or Byzantines and just after the occupation of the Crusaders, it was sold to Venice.
It was then that for a long period Heraklion remained under Venetian power from 1204 to 1699. A time as long as flourishing, in these four centuries, Heraklion blossomed thanks to the merchant arts of the Venetians. During the Venetian bonanza, investment was made in education and art and many of the most important buildings of the capital were erected, such as the port, the walls and numerous squares, churches and fountains.
One of the monuments erected during the Venetian booming period was the Koules Fortress, a bastion located in the original port of Heraklion and built to protect the island from pirate attacks. This powerful fort also offers spectacular views, so we propose you visit and enjoy the unforgettable Mediterranean panorama.


The Venetians built this fortress in the thirteenth century with the name of Rocca al Mare. It underwent a necessary and powerful restoration after the damage caused by a devastating earthquake in the sixteenth century. Its beautiful Italian name has reached our days and is still widely used to name the Fortress of Koules.


The visit to the spectacular Rocca al Mare (Rock to the Sea) allows you to explore its inner part and also climb to its upper area, from where you can enjoy a beautiful view of the port, surrounded by the unforgettable blue colour of the Aegean Sea and the Greek sky.


Address:


Koules fortress / Rocca al Mare
Heraklion 712 02, Greece

DAKOS, A VERY HEALTHY MEDITERRANEAN RECIPE


Fortunately, the practice of a very healthy food intake known as the Mediterranean diet is becoming more and more widely spread throughout the world. It is a type of cuisine based on the products that belong to the dietetic pattern of countries by the Mediterranean Sea: mainly vegetables, cereals and olive oil.


Indeed, the base of the nutritional pyramid of the Mediterranean diet consists of fruits, vegetables, legumes, bread, cereals and olive oil. These products should be taken in larger quantities following this diet. The pyramid shows towards the top foods also included in the diet but that should not be taken as often as those of the base. Here we can find oily fish, white meat, dairy and wine. The Mediterranean diet is not intended to lose weight but it is about learning to eat healthily,


Greece is included among the countries that follow the dietary pattern of the Mediterranean, so why not start this healthy diet during our visit? Heraklion is an excellent place for this commitment. The gastronomy of Crete is based on natural and fresh food, usually seasonal. The smell of fresh vegetables, olive oil and yoghurt arises from every kitchen on this island as they represent the heart of Cretan cuisine.


An excellent option to experience the Mediterranean diet during our visit to Heraklion will be to try the "dakos", a very popular Cretan snack that also receives the name of "koukouvagia". It is a delight formed by a "biscote of paximadi" bread covered by a layer of crushed tomato accompanied by mizithra cheese and seasoned with olive oil and oregano.
The secret of the "dakos" lies in the very good quality of the Greek tomatoes with a very fleshy interior and full of flavour. But in the "dakos" not only the tomato is of great quality, but the cheese that accompanies it is also excellent. It is called mizithra, a traditional cheese typical of Crete, made with unpasteurized goat´s milk and feta whey.
The tomato and cheese mixture sits on a slice of" paximadi", a type of traditional bread of the island, with the appearance of a rusk but more compact and thicker. "Paximadi" is a dry bread whose dough is baked twice to make it last longer. The origin comes from long ago and in this way, this bread remained edible for longer, very convenient for shepherds and fishermen.


Do not forget to try the "dakos" in Heraklion, a healthy gastronomical delight of Crete!



MAGIC FOR OUR HEALTH


The products included in the Mediterranean diet have multiple benefits for human health and a lot of them have properties far beyond healthy eating. Besides, a large number of items from the nutritional pyramid of the Mediterranean diet are used in other ways or applications such as cosmetics.


Red wine, for example, has a component called resveratrol widely used in cosmetics, as it helps to fight against skin ageing. Or many vegetables, such as tomatoes or cucumbers, which have magical properties for our dermis. But the king of Mediterranean products, considering the large number of cosmetic benefits it provides, is olive oil. Liquid gold is pure magic for our skin.


There are quite a lot of Mediterranean countries that produce excellent olive oils, among them: Greece. And within the olive oils made in Greece, those of Crete stand out for their magnificent quality, so we can take advantage of our stay in Heraklion to discover all the benefits provided by this wonderful natural elixir that the earth offers as olive oil hydrates us inside and outside.


Olive oil, consumed always moderately acts as an excellent lubricant in our body improving the levels of "good cholesterol" and decreasing those of "bad cholesterol" and it also controls high blood pressure. There are many other advantages for our skin and our hair. Olive oil acts as a natural moisturizer for damaged hair, providing nutrients and shine, in addition, its antioxidants and vitamins A, D, K and E add moisturizing and nourishing properties that give softness and flexibility to our dermis.


The benefits of olive oil in the body are obtained with a moderate intake with food but also thanks to the external application of cosmetic products made from this elixir. There are many beauty products based on olive oil that we will find in specialized Greek shops.
The centre of Heraklion has an extensive shopping area marked mainly by its three most famous shopping streets: Dedalou Street, 1866 Street and 25th August Street. This pedestrian zone and the surrounding streets have many shops dedicated to selling Olive Oil from Crete and its derivatives, both food and cosmetics.


In these specialists olive oil stores, we can acquire small oil cans which do not weigh much and have almost no risk of breakage, being perfect to be transported. We will also find a whole world of cosmetic products made with olive oil, such as shampoo, soaps, creams, lotions, lip balms or body oil. A beauty paradise!


Addresses:


Dedalou Street
Heraklion 712 02, Greece


1866 Street
Heraklion 712 01, Greece


25th August Street
Heraklion 712 02, Greece




TWO CATHEDRALS SIDE BY SIDE!


TWO CATHEDRALS TOGETHER!


One of the most photographed monuments of Heraklion is its spectacular cathedral, a grand work with an elegant and sober exterior but whose interior houses an exorbitantly rich beauty. Located in the historic centre of the city but at the same time away from all the hustle and bustle of the most commercial area. This huge cathedral awaits us located in a large square that allows a comfortable tour around the entire exterior of the temple and you will be able to photograph its appearance from all the possible angles.


The Cathedral of Agios Minas, or what is the same, Cathedral of San Menas, is a temple that belongs to the Orthodox Church of Constantinople and that acts as the seat of the Archbishop of Crete. It is a relatively new temple. It was erected in the nineteenth century. The works for its construction extended from 1862 to 1895, although due to the Cretan Revolt that began in 1866, the works stopped for some years... The final result was a superb cathedral of such huge dimensions that it can accommodate about 8000 people, one of the largest churches in the country.


This great temple was not the first cathedral of Heraklion but after its construction, it was granted the rank of a cathedral that until that moment, had to its credit, much smaller size and simpler style church of the eighteenth century. As predecessor, it is still preserved and is located in the same square as the new cathedral. This original cathedral is popularly known as the Mikros Agios Minas, which means the Little San Minas and is the tiny church that is located down the staircase that is right next to the main door of the current cathedral. As the two temples are so extremely close, the great difference in size between the two stands out much more.


The great cathedral is dedicated to St. Menas of Alexandria, the beloved patron saint of Heraklion who is also known by the names of Minas, Mena or Mina. Visiting the temple is an almost majestic experience. Its interior houses paintings and murals in the Byzantine style and rich polychromies of bright colours cover its high walls and elegant vaults, all beautifully illuminated by the light that enters through its stained-glass windows. And don´t forget to photograph the spectacular giant size lamps that are suspended over our heads pending from fine threads...


But the impressive thing is outside the walls of the cathedral, just in front of one of its bell towers there is a German bomb that fell on the cathedral during an attack of the Second World War, miraculously, it did not explode. Since then, the bomb remains in that place testifying to the miracle that happened that day in Heraklion.


Address:


Agios Minas Cathedral


Agiou Mina 25


Heraklion 712 01, Greece







A POETIC SQUARE FULL OF SURPRISES


Anyone who walks along the commercial street 1866 to its end, will get an agreeable and unexpected prize ... This busy pedestrian street overflowing with all kinds of shops and establishments ends in a square that is like a box of chocolates ... and brimming with surprises! We are talking about Kornarou Square, a place full of stories.


Kornarou Square is named after the renowned poet Vincenzos Kornaros, a famous lyric writer born in Crete in the sixteenth century who was one of the greatest representatives of the so-called Cretan Renaissance, an important intellectual and artistic movement in Crete, formed by learned men of letters and arts. This current emerged in the sixteenth century as a result of the fluid relations that existed then between Crete and Venice and that exposed the Cretans to the humanist and Renaissance ideas that existed on the continent.


The best-known work of this poet is "Erotokritos", a beautiful romance that tells the love story between Erotokritos and Aretousa through thousands of verses written in the Cretan language, which was the poet´s mother tongue. This narrative poem, which many compare to "Romeo and Juliet," is the pride of the Cretans and remains alive in their hearts. It is said that, to this day, every Cretan knows by heart some of the verses of Erotokritos and in fact, they continue to recite them often in meetings.


Kornarou Square honours Vincenzos Kornaros twice, firstly by its name, but also with a beautiful monument, called Erotokritos. It is a vibrant statue that represents Erotokritos on horseback saying goodbye to his beloved Aretousa. The sculpture has so much movement that it seems that the protagonists are alive!


Across the street, on the other side of Kornarou Square, we find a magnificent work of art in the form of a Venetian fountain from the sixteenth century. It is the Bembo Fountain, a sculpture today without water. It is the oldest fountain in the city and is named after the Venetian nobleman Pietro Bembo. The monument has pillars and coats of arms surrounding the statue of a Roman sentinel without the head. This headless statue is much older than the fountain itself, and after being discovered in another region, it was incorporated into the sculptural ensemble resulting in a fountain that seems to come from Ancient Rome.


But the surprises of Kornarou Square do not end here... Right next to the Bembo Fountain we will see a small hexagonal building very peculiar. It is known as theTurkish Pump House, an interesting construction erected during the Ottoman period as a water pumping house.


Some lovers saying goodbye, a fountain without water, a decapitated Roman soldier and a strange Ottoman house...Kornarou Square is, at least, tremendously peculiar!


Address:
Plaza Kornarou
Heraklion 712 01, Greece





GYMKHANA OF MUSEUMS!


Heraklion has numerous museums, all of them of great historical value and related to the rich Greek culture. Among the Cretan capital, two stand out in particular for their great originality and their extraordinary interest. The scarce 400 metres distance between these two museums is the reason why we propose the challenge of visiting both during your free time in Heraklion. Why choose one if you can visit both? These wonderful museums are the Kotsanas Museum and the Archaeological Museum of Heraklion. Do you dare? If you accept the challenge, it would be very convenient to start with the Kotsanas Museum, since it usually closes before the Archaeological Museum.


The Kotsanas Museum, also known as the Museum of Technology in Ancient Greece, opens the doors to the knowledge of the techniques used in science by ancient Greek culture. Its mission is to show the true technological miracle of the Greek past. As many techniques and sciences still used today by modern man saw the light for the first time in ancient Greece. We speak, for example, of gas and steam propulsion, of hydraulic and wind energy, the movement of chains, mapping, geodesy, and of many other technologies that we find hard to believe were born here so many centuries ago.


This museum makes visible a still very unknown aspect of the ancient Greek culture formed by the many technological advances that this culture brought to humanity and later cultures. And we owe this discovery of knowledge to Costas Kotsanas, a Greek engineer born in 1963, who has dedicated his life to the study of technology in ancient Greeks.


The Kotsanas Museum shows a rich collection of Greek inventions that were achieved thanks to the use of pieces such as screws, rulers, belts, pulleys, cylinders, pistons or even hydraulic valves that are also enjoyed during the visit as the museum's main objective is to demonstrate that the technology of the ancient Greeks was incredibly similar to the beginnings of our modern technology.


After visiting the Kotsanas Museum, dare to visit the Archaeological Museum of Heraklion, a true jewel considered one of the best museums in Europe, the visit is highly recommended. The main treasure of this exhibition is a large number of findings from numerous places in Crete and belonging to the Minoan civilization. Do you remember that in the first point of these lines we mentioned the Minoans? They were the first inhabitants of Crete, long before the Hellenes and formed the first culture settled on the island.


Some Minoan pieces exhibited in this museum are more than 5500 years old and are invaluable since they contain mysteries that, no matter how hard men try to discover still remain unrevealed ... They are quite a Minoan enigma!


Address:
Kotsanas Museum/ Museum of Ancient Greek Technology of Heraklion by Kotsanas
Epimenidou 18
Heraklion 712 02, Greece


Heraklion Arqueological Museum
Chatzidaki 1
Heraklion 712 02, Greece



THE SOURCE OF JOY


In the heart of Heraklion, there is a fountain so famous and so iconic that it is the perfect meeting point for both visitors and locals. It is the beautiful Morosini Fountain, popularly known as the Fountain of the Lions. This fountain is located in a square whose real name is Eleftherios Venizelos Square, in homage to the politician who fought so hard for the alliance between Crete and Greece.


But no one calls this square by its royal nomenclature... In Heraklion, everyone refers to it as the Lions Square.


The Lion´s Square is always very crowded taking into account Dedalou Street, and very close, Dikeosinis Street, 1866 Street and 1821 Street converge there. All of them are very important shopping streets in Heraklion. In addition, the square has numerous terraces around the fountain that provide the area with a great atmosphere for almost 24 hours a day, since from the very first hour they are occupied by the early bird tourists and later they are filled with young people since it is a very popular area for a night out.


The construction of the Morosini Fountain meant great joy for the residents of Heraklion. Its main objective was to supply water to the locals. The fountain was inaugurated in 1628 and until the time of its construction, there were no fountains in Heraklion and its neighbours had to dig wells or collect rainwater and store it in reservoirs to have water. Responsible for this solution was the then Venetian governor in Crete, Francesco Morosini, the same general who gave orders to build the nearby Loggia. But the most impressive thing about this fountain was the great engineering work, to reach the fountain, it has been necessary to build an impressive system of canals and aqueducts to bring water from the Yukhtas Mountains, fifteen kilometres away!


The construction of this fountain was the perfect solution to solve the water supply problem that the neighbours had until then. In addition, its round shape and the eight circular piles that surround its perimeter allowed many people to collect water at once. It was rightfully decided that the fountain should be named after its promoter, the Morosini Fountain!


The fountain features rich ornamentation filled with coats of arms and reliefs of Greek mythological creatures, such as nymphs, newts, and mermaids. But the presence of lions is powerfully striking since the figure of this animal is not associated with water. It is believed that these lions were there before the fountain and that they were incorporated into the monument to support the figure of a Poseidon that was in its upper part, today no longer there.


Do not forget to visit this beautiful fountain so dear to the neighbours!


Address:


Morosini Fountain / Lions Fountain
Eleftherios Venizelos Square
Heraklion 712 02, Greece







A WALK TO THE SEA!


At this point we have prepared a comfortable walk through the centre of Heraklion, to be able to know many of the monuments of the capital while strolling on one of its most commercial streets.

The route we have planned for you is as simple as following the same street in a straight line for about 400 metres until it finally arrives at the sea. And although the walk itself is short and can be perfectly done in about 15 minutes, it is very complete since you visit many of the most emblematic places in Heraklion. Let´s walk together along 25th August Street!


We are going to start our itinerary in one of the most important buildings of Heraklion, both for its architectural beauty and its municipal relevance, it is the Loggia, an emblematic building that, in addition to being a symbol of the city, currently houses the headquarters of the City Council of Heraklion. With its two floors and trapezoidal shape, the Loggia is the most elegant building in Heraklion. This Renaissance work was erected between 1626 and 1628 by order of the then governor of Crete, General Francesco Morosini, to have a leisure and meeting centre for the high society of the time.


From this same point, we begin to walk along 25th August Street in the direction of the port, leaving the Loggia on our right. A few metres ahead, we will find a large esplanade also on our right. It is the Agiou Titou Square (St. Tito Square), where a rectilinear building of a square plant and with the appearance of a palace stands. It is the Church of San Tito, one of the most important temples of Heraklion and whose interior houses the relics of San Tito, a disciple of Paul of Tarsus and one of the patrons of the island. This Orthodox temple dates from the Byzantine era and has been rebuilt several times. During the Ottoman period, it was used as a mosque, and it was then that its dome was raised.


We leave behind the Church of San Tito and continue our tour starting to distinguish the blue of the sea at the bottom of the street! While we walk the last metres, we pass through the many businesses that mark this commercial street: clothing and souvenir shops, banks, travel agencies, pharmacies, cafes ... Everything the visitor needs, can be found in this street!


The promenade finally ends at the Venetian Port, a small pier, but one of the most important commercial and military points of the Eastern Mediterranean during the Venetian period of Heraklion. From that splendorous time, the Venetian Port preserves the Neoria, three large vaults that we can distinguish in front of the port. Those were the spaces where ships were built and repaired, but they ended up being used as an arsenal... Things of History!


Addresses:


25th August Street
Heraklion 712 02, Greece


Venetian Loggia
25th August Street
Heraklion 712 02, Greece


St Tito's Church
Agiou Titou Square
Heraklion 712 02, Greece


Venetian Port
I. Merineli 2
Heraklion 712 02, Greece









THE PARK OF A CRETAN GENIUS


In the commercial centre of Heraklion, there is a small park that has a long and difficult name, but at the same time, it is very familiar to us because we have all heard it once in our lives. We can recognize the name of this park, even if it is difficult for us to pronounce ... We refer to Theotokópoulos Park. This name sounds familiar, doesn´t it...?


And where have we heard this complicated name before? Eureka! It is the surname of the great Renaissance painter born in the capital of Crete, who went down in history as El Greco, but whose real name was Doménikos Theotokópoulos. As a recognition of his great contribution to art, his hometown wanted to pay tribute to such a notorious neighbour by baptizing with his name a garden, the Theotokópoulos Park, also known as El Greco Park.


The great Doménikos Theotokorpoulos was born in 1541 in Heraklion, in Candía, since this was how Heraklion was called during the rule of the Republic of Venice. Few data are known about the training that Doménikos received during his youth in Crete, but it is known that in 1567 he settled in Venice to train as a Western painter. From Venice, he went to Rome, where he was part of a select circle of scholars.


After some time in Rome, he moved to Toledo intending to work on the decoration of the monastery of El Escorial. It was in Toledo where Doménikos developed his most personal style and where he was first called El Greco (The Greek), given the difficulty for the Castilians to pronounce his real name.


El Greco´s style is defined by his elongated figures and by the spectral light that dominates his paintings. His personality, like his work, was very special. Convinced that being an artist meant being free, he refused to pay taxes, which made him the first artist without obligation to pay taxes in Castile. He was an excellent painter with a lot of confidence in his own talent and was highly respected in life. But after his death, which took place in Toledo in 1614, his work lost value because it was considered too eccentric, and it was not until the twentieth century when he was rediscovered and revalued.


Theotokópoulos Park is not very large, but it has many benches and terraces where you can disconnect from the vibrant rhythm of the capital. They are gardens visited by the public of all ages since, during the day, many adults frequent it looking for shade and many children play in its children´s area. And at nightfall, the area comes much more alive thanks to the numerous terraces that surround the park. In addition, the garden has municipal Wi-FI which makes it very visited also by people from abroad.


Inside the park, we will find a sober and elegant marble bust of El Greco that pays tribute to this illustrious painter considered one of the most interesting artists of the Renaissance, thanks to his original style.


Address:


Theotokópoulos Park Theotokopoulous 30
Heraklion 712 02, Greece