Oxford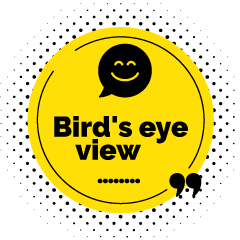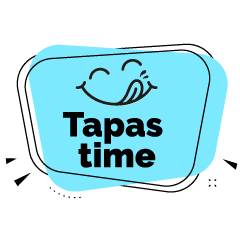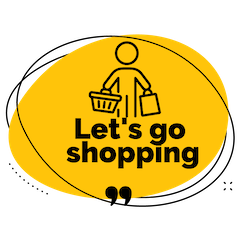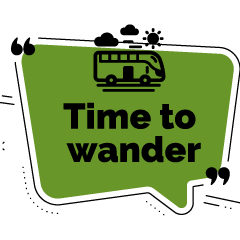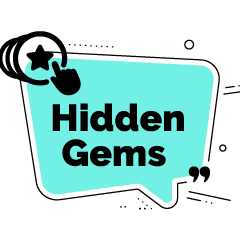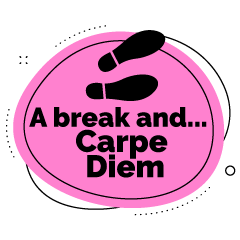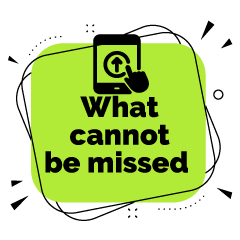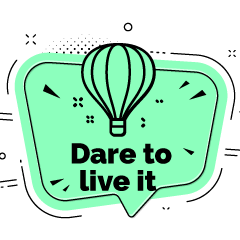 WE COUNT 127...



The St. Mary´s Church with its tower is situated on the northern part of the commercial High Street in the heart of Oxford.

This has been the centre since the University of Oxford grew, being a neighbourhood dedicated mainly to the university and college buildings since its origins.

Beside Nicolas Stone´s Baroque balcony overlooking the main street is a 13th-century tower that many historians consider the most beautiful in England and can be visited. The views from the top are magnificent.

There was already a church here in Anglo-Saxon times, and, from at least 1252 onwards, it received a religious congregation.

In the 14th century, his luck was to join Oriel College.

Until the 17th century, it was used for religious ceremonies and as a place for students to graduate.

The leading architecture dates back to a perpendicular style refurbishment in the late 15th and 16th centuries, leaving the tower from 1270, decorated with spiers, statues, and gargoyles in 1320. From an unknown architect, we know that the leading mason in its construction was Richard of Abingdon.

Climbing its 127 steps up a medieval spiral staircase, you´ll have great views of Oxford, especially Radcliffe Square, if you look north. The Brasenose College will be on your left (west) and Soul´s College on the east. You´ll also get a clear view of the Bodleian Library, the Sheldonian Theater and the School of Divinity, as well as the Radcliffe Chamber or Library.

Ascending 127 steps, you will pass the Old Clore Library and the ringing bellchamber. About 1 minute up here and another minute and a half to see the sights. Time inside the tower is limited to 15 minutes per person.


Although the church is Anglo-Catholic liberal worship within Anglicanism, a Lutheran service of German tradition is celebrated during the first Sunday of each month, except January and August.

At the foot of the tower, you have the Vaults and Garden cafe for breakfast, lunch or afternoon tea.



Indications: The visit to the church is free and open every day from 9 am to 5 pm (until 6 pm in July and August)

The tower, however, is open from Monday to Saturday at 9:30 am and on Sundays at 11:45 am. The price to climb the 127 steps is £5. Tickets must be purchased at the Welcome Desk located at the entrance to High Street or online, where they will provide a schedule that you must adhere to.

Children under eight years old cannot climb.



The University Church of St. Mary the Virgin
address is:

High Street, opposite the Quod restaurant and the Brora store.
Telephone 01 865 279 111
Email: universitychurch@ox.ac.uk


OXFORD SAUSAGE



In England, due to the climate, there are many meat dishes.

One of the most typical is the sausage, which is often seen at English breakfasts and whether you sit down to eat it quietly or in a fast-food outlet, it can get you out of a hurry when you´re hungry, giving you a feeling of satiety without having to pay too much.

Oxford sausage is a remarkable variety that seems to have its origins in this city, so while you´re here, why not try it?

Oxford sausages can be either beef or pork, but never mixed, although the most characteristic is that they are made with meat, unlike other English sausages usually made with pork. Another of their features is the fact that they have a good amount of spices. They were already mentioned in the 18th century. Still, They became more popular when Mrs Beeton incorporated them into her book Beeton´s Book of Household Management, which would become Mrs Beeton´s book on managing a residential well, published in 1861.

Earlier, in London in 1723, a book by John Nott appeared that made reference to them. This gentleman was the cook of the Duke of Bolton and called them Oxford Skates in his book.

We don´t know if they already existed in the cityor if he invented them. Still, by the end of the same 18th century, Thomas Waron mentioned them as Oxford Sausages in a meeting of very spicy satirical and political verses that he published.

In the late 19th century, due to the popularity of Mrs Beeton´s book, this sausage was canned. Afterwards, it lost its popularity and, today, the renaissance of regional dishes has also caused it to resurface.

Today, unlike the original seasoned with lemon and herbs, this sausage has a mixture of pork and beef. Inside these, they place apples and nutmeg. Some modern producers also use lamb meat for sanitary reasons.

It was initially a hand-moulded gutless sausage, coated with flour and fried in a skillet. Today they are filled with natural pork or beef casings.


Indications: English pubs are actual institutions where, in addition to a good beer, you can find the best regional English food, often varying between weeks to be fresh dishes, and they are indeed the best places to look for Oxford sausages!
COOKIES IN OUR BAG



Oxford is a city full of shops. The High Street is full of shops, but there´s one place you can´t miss: Oxford Covered Market.

This covered market is where you can find everything from butchers and pastry shops to photographs, gifts and stuffed animals, a bit like some oriental bazaars and souks.


It has been in existence since its inauguration in 1774.


Cookies are the most typical cookies of the British Isles. What better gift than some great English cookies to share your travel experiences with your friends and family when you get back home? In addition to being cheap, you´ll take all the flavours of England with you, not just photos.


Cookies are yeast-free biscuits or small cookies, usually crunchy, flat and sweet. Unlike the softer ones in the United States, the English ones tend to be drier, although this country´s excellent butter gives them a smooth texture and a delicious taste. They are usually made with wheat or oat flour, which can be whole or not. They typically carry egg, sugar and butter or vegetable or animal oils. In England, chocolate chips or dried fruit like hazelnuts, walnuts, almonds, raisins, blackberries and blueberries are ubiquitous. Sometimes they are covered with chocolate or emulsions from the above products. They are also often seasoned with spices such as cinnamon, vanilla or ginger. They are a very energetic food and keep for a long time without becoming rancid. In England, they are eaten for breakfast or afternoon tea and are consumed by adults and children. Here you will find a wide variety for all tastes. The best part is that many of them are handmade with few preservatives or colorings, but following traditional methods that help preserve them in the medium term.


Sweeten up your life and that of your friends by shopping for cookies in Oxford!


Indications: The Covered Market is very central, being between Radcliffe Camera, and Covered Market Street. Everyone will be able to tell you how to get there.


Ben´s Cookies can be a great place to shop for this very English flavour. Besides, it´s prepared for you to try them right there, so that you know, if you´re hungry and have a sweet tooth, try them all and that way you can choose which ones to take with you!


So you don´t have just one option. The Cake Shop is another great place, also on the Covered Market.


The market is open from Monday to Saturday, from 8:00 to 17:30
Sunday is closed.
HERTFORD BRIDGE, THE BRIDGE OF THE SIGHS OF OXFORD


Do you think that only Venice in Italy owned the Bridge of Sighs? Well, no, Oxford has one too, and it´s one of the most curious places in the city, and you can take a nice picture in it.

In English, it is called Bridge of Sighs or Hertford Bridge (its original name). It is a bridge across the street that connects two parts of Hertford College on New College Lane. It has glazed windows and a beautiful shield in the centre.

Its name of Bridge of Sighs comes from its supposed similarity to that of Venice. In reality, it never intended to imitate it, being perhaps more similar in its forms to the Rialto Bridge, also in the Italian city.

It joined the Old and New quadrants of Hertford College and was designed by Sir Thomas Jackson, an architect who worked on other buildings in Oxford and was completed in 1914, although New College was opposed to its construction. This bridge is always open so that College students can cross it to go from their rooms to the administrative part of the College.

There is a false legend that when all Oxford students´ general state of health was examined, the fattest ones were found to be those of this Hertford school, so the bridge was closed so that they had to go up and down the stairs. Stairs to communicate from one building to another, with the consequent extra exercise that would burn fat and provide a better state of health.

The photos you can take from New College Lane will be great, but very special if on one side of the street and behind the bridge the sun is rising or setting, which will give this place and your photos a unique charm of light.

The Sheldonian Theatre may also be reflected in your photos at one end of New College Lane.


Indications: New College Lane. It is very centrally located, very close to the historic Carfax Tower, almost at the angle of the well-known High St and Aldates, opposite the front door of the Bodleian Library.
THE ORIEL COLLEGE AND A VERY CONTROVERSIAL STATUE


The Oriel College is one of 39 colleges in Oxford, it´s probably not the most famous, but if you visit it, you´re in for a pleasant surprise.

It is the oldest royal foundation in England and the fifth oldest Oxford University, which is also called King´s College. It was created under the patronage of Edward II of England.

Its leading site has four halls, with the Tackley Inn being Oxford´s oldest medieval hall.

He has trained Nobel Prize winners such as John Keble and John Henry Newman and is associated with the Oxford Movement.

It has a 17th century Main Courtyard and the main refectory from the reign of Charles I with stained glass representing the coats of arms of benefactors and distinguished members of the College.

The current chapel was consecrated in the 17th century. The Quintal and Patio de Santa Maria complete the institution´s buildings.


Well, at this school, there was a very controversial statue, and it´s that of Cecil Rhodes, which many activists in 2015 campaigned against to remove. Part of a more extensive campaign to get rid of statues of highly controversial figures. This man was a white supremacist who considered the English a superior race, actively participating in extorting African lands. He also supported a military adventure that sparked a war.

His megalomania led him to found Rhodesia, a vast African country that bears his name. Today there are two countries: Zimbabwe and Zambia. The protests were also aimed at ending white-dominated education and against the general lack of change in South Africa.

They considered that this statue represented racism, misogyny and everything wrong in society. The statue was erected in recognition of Rhodes´ financial contributions. As these ideas were common in the past, taken to the extreme, the withdrawal would mean that many figures from other times would be questioned and their statues in public buildings too.

In 2018, the College decided to withdraw it, creating a commission to analyze the consequences of its decision.

The tragic death of George Floyd in the United States greatly influenced the decision.

The controversy is whether removing statues is correct because while racism is abhorrent, hiding history may not be suitable for moving forward.

British Prime Minister Boris Johnson condemned the withdrawal in July 2020, saying the monument helps understand the past with its imperfections.



Directions:

Oriel Square, opposite St Mary the Virgin College Church, across High Street between High Street and Oriel Sts.

Telephone: +44 1865 276555

Entry: 2 pounds

Opening hours: generally from 14:00 to 16:00 or at sunset or whichever comes before. It usually closes from mid-April to the end of June.
DO YOU DARE TO SAIL THE CHERWELL RIVER?


The Punt or batea is a flat-bottomed boat with a square bow designed to navigate in shallow waters. It is similar to the Venetian gondolas, but it is not the same, neither because of its shape nor because it is pushed with an oar and the end with a stick. Originally they were used for transporting cargo or hunting and fishing, but today they are used almost exclusively for leisure trips.

The waters are generally calm in Oxford, sailing mainly on the Cherwell River, which flows through the green belt, surrounded by forests and fields. The tradition here dates back to 1880, and it´s something different that will test your patience and skill and allow you to enjoy a pleasant, fun and exciting time.

The first step in Punting is to find a place with reasonably calm waters. Don´t try to run out of the mooring site first. You have to stand at the back of the baton, generally facing on the right side. Hold the stick vertically against the side of the Punt and drop it between your hands until it touches the river bottom. Push the rod down and back, gently at the beginning and harder at the end, as the rod becomes more horizontal. You can bend your knees for more speed when lowering the mast. Always push back to avoid skidding and keep the mast behind the Punt to act as a rudder. To steer, move the tow arm behind the boat to the side you want the nose of the Punt to point. Do everything carefully. Finally, retrieve the stick back in your hands and start again. If the post sticks, turn around and gently tug it free.

If you lose your mast, don´t worry, you´ve been left with an oar inside the stool for those emergencies.



Indications:

Magdalen Bridge Boathouse: chauffeured and chauffeured punts. From February to November from 9:30h to dusk.

£22-24/hour. With driver 30. Deposit 30. Cash only.

Tel 01 865 202643

Cherwell Boathouse. Open from mid-March to mid-October, from 10 am to dusk. £16-18/hour.

Tel 01 865 515978



Salter´s Steamers. Driverless boats, rowboats and motorboats.

From Easter to early October, Monday to Friday, 10 am to 6 pm

£20 /hour. Card accepted.

Tel 01 865 243421

If you are a student, remember that many colleges have punts tied up in Magdalen Bridge or Cherwell for their students and friends at a much lower price. Perhaps the documentation that accredits you as a student will help you.

Try it. You´re sure to have fun, even if it´s just to master the Punt!
"ALICE IN WONDERLAND"



Founded as the Augustinian monastery of St. Frideswide, the Christ Church College was vacated by King Henry VIII of England following his transition from Catholicism to Anglicanism. Today it is one of the great centres of the University of Oxford, also integrating the city´s Cathedral. Famous for its choir of adults and children, this College has historically been the most aristocratic in Oxford, producing thirteen prime ministers in the country´s history.

It is also the setting for several vital novels, such as Evelyn Waugh´s Brideshead Revisited and filming some scenes from Harry Potter movies.


But today, we want to talk about another essential book of literature, "Alice in Wonderland" by the English mathematician, logician, photographer and writer Charles Lutvije Dodgson, under the pseudonym Lewis Carroll, of which film adaptations were also made.

Alice´s story is intimately linked to this town and this school, as Lewis Carroll was a math teacher in their classrooms when he wrote the novel. Many characters are inspired by real-life people who were part of the writer´s daily life. The book was published in 1865.

The White Rabbit, the March Hare, the White Caterpillar, the Queen of Hearts, the Cheshire Cat and the Hatter are known throughout the world. A copy of the first edition sold in 1998 for a million and a half dollars.

It was on a boat trip on the River Thames that it began to take shape in 1862. The teacher was with three sisters: Lorena Charlotte, Alice and Edith, aged 13 to 18, before returning to Christ Church School. The boredom was evident, and the girls asked the mathematician to tell them a story that he made up as he went along. Dodgson had a special affection for Alice and called her "Alice in Underground Adventures". Moved by the girls´ insistence, the writer decided to write everything that was reported, finishing the book in 1863 and starting to draw the illustrations. In 1864, the finished manuscript was given by Dodgson to Alice Liddell, his inspiration.

For the publication of the first edition, the writer had the help of John Tenniel, who made 42 illustrations. Likewise, the writer changed the original title to Alice in Wonderland, publishing only 2,000 copies in its first edition of 1865. Later came "Alice through the Looking Glass" and "Alice for the Little Ones", aimed at children under five.

Both on the visit to the College and in different parts of Oxford you will find references to the writer and his book, to the point of celebrating Alice´s Day every 4th of July in the city.



Directions:

The College is located on Aldate Street, between High Street and the River Thames.

Telephone: +44 1865 2716150

Visit:

In general, from Monday to Saturday
from 10 am to 5 pm and on Sundays from 2 pm to 5 pm
Prices: Adults 9 pounds. Children aged 5
to 17 and students, £8.
HARRY POTTER STEPS INTO OXFORD



Oxford is a magical city for its architecture, gardens, students and a few curiosities.

And when we talk about magic, Harry Potter couldn´t escape. This beautiful university city was
the setting for many scenes in the films of this apprentice magician and inspired many others.

We will show you some of these places so that on your visit to Oxford you can act as a detective and visit them. Especially if you are a lover of literature and movies of this friendly character, you will not be disappointed. Do you dare to see them all? It´s an intense task, but it´s worth it.

You can visit several schools in this city that inspired the fiction of their creators:


-Bodleian Library: one of the oldest libraries on the European continent, it has more than 11 million volumes on six levels and three buildings! There you can only go and read, not being able to take books from her. The Duke Humphrey Library, at the top, has reading and study rooms for university students only, and only guided tours are allowed. This is the library that appears in the movie "Harry Potter and the Philosopher´s Stone" as being the one at Hogwarts.


-Divinity School: located on the ground floor of the Bodleian Library. It has an impressive Gothic ceiling with hundreds of coats of arms of benefactors and people who had some connection with the building. The movie "Harry Potter and the Philosopher´s Stone" was the infirmary where the last scene was filmed after Harry´s fight with Lord Voldemort.


-Christ Church: One of the largest colleges in the city, rich in history and home to Oxford Cathedral. The character´s several places are related: The Main Staircase of Hogwarts, where first-year students are welcomed, and Harry meets Hermione and Ron in the last movie after the battle. This is also where Harry meets Tom Riddle.


-The Great Hall: is smaller than the movies but inspired the great Hogwarts cafeteria that was recreated in a studio in London.


-The Cloisters: is the hallway where Hermione convinces Harry that Quidditch is in his veins.


- New College: The scene of Malfoy transformed into a ferret was filmed in a tree at this school which, contrary to its name, is one of the oldest in Oxford.



Indications:

The Bodleian Library is on Broad St. and is open from 10:00 am to 4:00 pm, except from 11:00 am to 5:00 pm on Sundays.

Christ Church College is on St Aldates Street. Open from 10 am to 5 pm and on Sundays from 2 pm
to 5 pm
New College is on Hollywell St.
WHERE TIME DOESN´T COUNT.


We all need a break from time to time, and the natural world is always a haven to release stress and recharge.

We advise you to visit the oldest Botanical Gardens in England, founded in 1621 at the oldest University in the country.

England has a temperate oceanic climate with mild temperatures. Steady rains throughout the year and mild temperatures create the ideal conditions for the expansion of nature.

The Botanical Garden was founded for medical research. Throughout its history, it has brought together one of the most critical plant collections globally, with more than 5,000 species on 1.8 hectares.

In 1621 Sir Henry Danvers contributed £5,000 (about 850,000 today) to create a medicinal plant garden along the Cherwell River between Christ Church College and Magdalen College.

The garden has three parts:

The oldest walled garden, surrounded by a 17th century stone wall, creates a microclimate to host endangered endemic species from the Mediterranean, South Africa, South America, New Zealand, and Japan.

- Greenhouses produce and maintain plants under particular conditions of temperature and humidity.

-The Lower Garden where ornamental plants are grown.

There is a walk through the so-called forest and the literary path where the oldest tree, a yew tree planted in 1645, is found.


As buildings, we highlight the Conservatory, which housed citrus fruits and houses exhibitions, events, and courses today.


The Botanical Garden continues to carry out various investigations today, using modern scientific methods.


During the 19th century, the garden was much visited by Lewis Carroll and the Liddell sisters, including Alicia. The park will also inspire some aspects of his most international book: Alice in Wonderland. Some illustrations feature the Queen´s Croquet with the water lily greenhouse and the Cheshire cat crouched in a tree on the forest path.


Benches and fountains will help you to recover and find yourself in the fascinating tranquillity of this place throughout the year. Spring and summer are a joy for your flowers, and the colours of the fall foliage will fascinate you.


Directions: On Rose Lane, across from Magdalen College, at the end of High Street and near the Magdalen Bridge, which crosses the Cherwell River, borders the park to the east. On the opposite side, we find the TS Elliot Theater.

Price: 5.45 pounds. Children under 16 are free.

It opens at 9 am and closes at 4 pm every day of the week.

Telephone: +44 1865 286690
You must book to visit it at:
https://tickets.ox.ac.uk/WebStore/shop/