Noyer-sur-Serein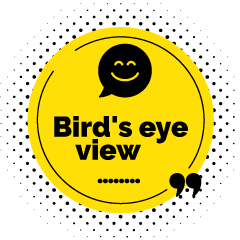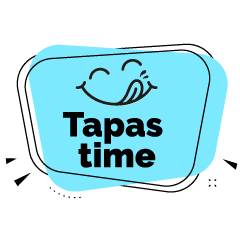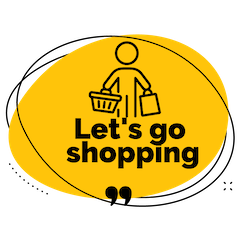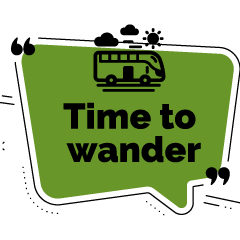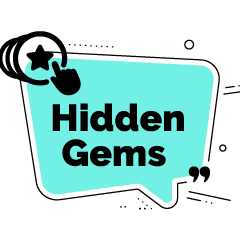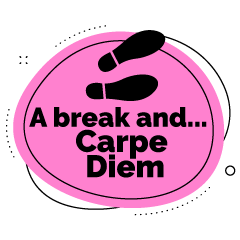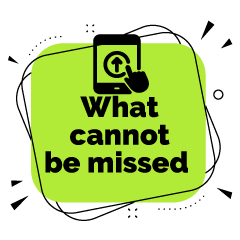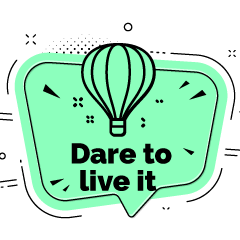 MUSEUM, LEARNING SOURCE

Noyers is a charming small village located in the department of Yonne. It is part of the so-called "most beautiful villages of France ´´, but unlike other villages it shares the list, Noyers doesn´t have incredible viewpoints or views of the mountains or the sea. Noyers is an interior village, mostly flat.


Suppose you are disappointed not to have a viewpoint. In that case, we will find the solution for you: The Museum of Naive and Popular Art of Noyers, where you will find, among other many things, models of the town making you visualize it at bird´s view from the beginning of time.


The museum was founded in 1,876, thanks to a scholar of its time: Jean-Etienne Miltiades. It was placed in an old school, and nowadays it occupies three floors counting an exposition of 1,500 square meters. From the old school still, a sundial is left intact, dating from 1,633 functioning ideally.


The works of benefactors and affectionates who helped to fill the halls with culture and tradition are kept in the museum from its beginning, works that we can also enjoy. Paintings, engravings, medals, furniture, moulds, plans...all in harmony and ready to submerge you in a marvellous trip.


Several artists such as Jacques Yankel, son of the painter Kiko ï ne. Jean-Marc Luce or Dé Chelette gave a significant quantity of Naive art paintings which joined other renowned artists such as Bombois, Vivin, Nikifor or Lattier.


Focused on popular arts, naives, original and different, one of the areas of the museum presents mixed objects collected by Jacqueline Selz and Yvon Taillandier during more than twenty years in their trips by other continents. And we cannot forget Mr Soupey, naval doctor and a great traveller, who also brought a few exotic objects from Africa and Asia, and in 1,920 offered a manga comic series composed and published by the inventor of manga: Hokusa i.


Back to the models, the viewpoints and the bird´s eye view, we are left with the name "Le Monde Villageois" by Albert Niedzviedz. He wins over children and adults with his painted terracotta miniatures full of history, with his tired-faced peasants, the barber and the innkeeper, the pétanque players, the market days, the stalls in the greengrocer´s shop or the shoemaker in his workshop.
Also, temporal exhibitions are usual. Making the museum full of passion, culture, curiosity and surprise. Here is the address:


25 Rue de l´Église, Noyers, France
BREAD WITH CHEESE, OH LA LA

Who is the one going to France and not thinking of an appetizer with wine and cheese? Products by the excellence of the Gallic country. Wherever the region you go, they are not missing. How lucky the lovers of these delicacies!


Noyers-sur-Serein is in the region of Burgundy. One of the wealthiest gastronomic regions. Not only in cheese and wine, but also in an infinity of products and dishes. It counts extensive fertile lands, ideal for trees to give their fruits and cattle to pasture and feed exceptionally.


The region that gave birth to Chardonnay and Pinot Noir wines. Known for its delicious dish "boeuf bourguignon", a stew made, how not, with wine. And, not forgetting mustard, of course, yellow, thin and spicy, high-level guests in lunches and dinners of the Dukes of Burgundy. We will talk about it later.


Noyers is a small village with less than 750 inhabitants. It is one of these hidden jewels for most tourists who only come to renowned cities. It is a place dazzling anyone visiting it. Its cobbled streets, its peoples, its traditions, its culture…


But, who are the gougères? Logically and as we could wait for, there are specialities of the region of Burgundy that can be tasted in Noyers-sur-Serein. It is a mixture of cheeses of the area, normally comté and gruyere ( here the similarity comes from) kind. These cheeses are grated and added to hot choux paste. It can get different forms, small balls or a little bit bigger, like round slices of bread. The texture inside is creamy, and they are not expensive, making them a perfect appetizer while we take a walk or have something to drink. The varieties are infinite, as many of them, aside from the choux paste and the cheese, have other fillings such as jam, white cream, mushrooms or minced meat, but no doubt, the original is natural.


In Noyers, there is a small bakery where they continue to make their slices of bread, sweets and gouyères in an artisan way, in a giant oven and to handle the dough by hand. It is a usual busyness providing all the village, and the locals are wise and go every day for their recently made products. Hurry up if you want to taste yours, as they are so good, they fly!


Au Pain d´Antan, 33 rue de la petite etape aux Noyers, France.
BETTER IF IT IS HANDMADE

The one working with his hands knows the time it takes to do a manually, the effort and the gift to be used to do it well and friendly and, unfortunately, how little the work and time invested are economically valued.


The great factories and multinationals employ many machines that depersonalize the product, making it profitable. They produce significant quantities using mainly cheap material, and so getting huge benefits. They spare in handwork and bring in less time more profitable products.


For the most romantic, it is a real pity. With the pretty, it is to receive something unique, made with talent and with affection. Isn´t it so?


In Noyers, they know it, as you can read a few tips further, this village was a village of guilds and artisans. Although there is still a small number of them nowadays, they preserve this art and make their small village highlight with totally handmade products. Artists as painters or ceramists are found active and with several shops along with the small town.


We show you some of them and their addresses:


- François Gueneay (ceramics): Galerie 53, place du Grenier à Sel


- Maison Plume - Célia Jacqueton (upholstery): 5 bis rue de l´Eglise en Noyers



- Medieval Illuminations of Diane Calvet: 10, rue du Poids du Roy



- Clare and Andy Squire (ceramista): 6, place du Marché au Blé



- Yazmhil and Brice Corman: (leather articles designers): 24 Place de l´Hotel de Ville



- Dominique Bonleux Herrajes (locksmith): 26 rue de la Gate



- Creador de Debaty Richard (jewellery): 22 place de l´Hotel de Ville



- Sylvain Gillot (clothes and accessories): rue de la Petite Etape au Vin



- Alice Thibeau (paintings): rue Guérard



- Le Passage (decoration and antiquities): 4 rue de la Porte Peinte



- Le Chat Botté (Associated fue shop, children ´s clothing, textile accessories jewels and other original pieces Made in Burgundy): 12 Place du Marché au Blé.


As curious information, we tell you it also exists the well known as "La Porte Peinte". A medieval building with timber framing located in the main square serves as International Art Centre headquarters, offering every artist the opportunity to develop and participate in a creative exposition in an optimal atmosphere for exchange with other artists. It has a tea room, a shop, a club of arts and B&B accommodation. The spaces for workshops and events are available for classes and presentations. Each artist or artisan may choose the length of privacy adapting better to their practice study.



NOYERS IS FOR A FILM

Noyers is a fairy tale village, an alive scene, a reality transporting you entirely to the past. With such a beautiful display of qualities, it is not strange it has not gone unnoticed by the cinematographic world.


Many film producers have not made films in its streets. In 1,946, André Berthomieu filmed "Amour, délices et orgues". Twenty years later, the village appears in several scenes of Géraed Ouey, "La Grande Vadrouille". In1,982, the director Roland-Bernard filmed in the square of the Town Hall and front of the Church of Notre Dame scenes of the film "L´esprit de Famille". IN 1,986, several stages of the feature film of Gilrgio Treves "Le mal d´aimer´ are recorded here. During the summer of 2,006, the small medieval village became a movie set for a few days transferring to 1,645, with heated earth in the streets acclimated to perfection "Molière" de Laurent Tirard. And even Hollywood takes on board this place to film "Stardust" by Matthew Vaughn, where the great Robert De Niro and Michelle Pfeiffer act.


Also, video clips from the English group Duran Duran are recorded with the song"New moon on Monday" and television series as "Le Chevalier de Pardaillan" or the better known "Une Famille formidable".


The cinematographic industry brings a lot of money and prosperity to the municipality. The label of "one of the most beautiful villages of France" together with the "Burgundy Film Commission " made more publicity. The restaurants of the welcome village producers, actors, makeup artists, and the hotels and hostels are sold out during recording. Also, many locals are offered to appear as cinema extras, and sometimes, they are given minor roles.


Cinema, Seventh Art. Ahead of it, sculpture, painting, music, dance and poetry/literature. For many, and almost by unanimity, the eighth art is photography. Photography can capture the ephemeral of life and make it eternal, portray it on paper, keep it in the computer, and leave it perennial in our minds. Don´t you feel like taking a picture in the ancient cinema of Noyers?


A wall is written "Modern Cinema" at the historical centre, a recurrent picture on Instagram. Nowadays, it is a private house, but the owners have maintained the facade with such writing. It is in Place d´Aa. You cannot get lost. You can arrive very quickly walking, leaving behind the Town Hall and following aaaall this street straight "Eue de Jeu de Paume", there are only 300 meters.


8 Place d´Aa
TWO FOR ONE

In this tip, you are not only going to know not one but two of these monuments nobody is going to show you. What is the reason to put them together in this tip? Because both are houses and both are in the same street. Rue de la Madeleine.


First, we have to name Mr. Charles-Louis Pothier. Born April 18th, 1,881, he spent extended stays in his house in Noyers, so he spent his last years there. He was the author of wildly successful songs during the first half of the XXth century. Librettist of many operettas collaborated with Albert Wilmemetz and author of the song Les Roses Blanches wrote, is said in Noyers in 1,926 and immortalized by Berthe Silva 1,937. He died in 1,962.


In the house, an inscription says, "Here lived Charles-Louis Pothier (1,881-1962) Composer, librettist, author of the immortal song The White Roses".


In the second place, the house Kamato, on the front sidewalk. It is a private house that cannot be visited, but deserving at least its facade ro be seen and its history is known.


It was an old salt loft—one which is very important in the area supplying 33 communes. In the XIVth century, a royal rate was imposed to monopolize its price. Casually, being ironic, Kamato also was the tax collector´s house, giving us an idea of the benefits the salt brought to Noyers. But it didn´t only have these uses. It has also been the house of justice and has embraced pilgrims of Sanriago´s Road inside its walls. In fact, in the upper part of the entrance door, aside from the name Kumato, we also see a carved scallop, a symbol of this famous pilgrimage.


The lower floor was the resting place for pilgrims. On the first floor, the sheriff of Noyers passed sentences. A long time ago, there was an area with a wood oven where peasants could bake their bread paying for its use in the back garden.


Kamato has a Renaissance style and gets this greek name for its meaning "for the suffering".


To arrive at these two places is very easy: leaving the Town Hall at our right, we advance straight till we arrive at a small square where you will see a pharmacy, the next house and glued to the pharmacy is the house of Chaeles-Louis Pothier. On the front sidewalk, just at the corner, is Kamato.
CRIERS OR YOUTUBERS?

From the aristocratic limestone hotels, cobbled streets, houses with beautiful wooden façades, bourgeois mansions, squares with porticos, hidden gardens, or simple viticulturist´s homes to the defensive towers...all preserved to make this village the perfect place to go back on time.


And if we go back in time, we think about how society was before. How it was structured, how people related and what was their occupation...And obviously, things have changed.
The jobs we have nowadays are not the same. Do you imagine going out in the street and meeting with a crier? This person that walked all around the village relating and informing on the news of the Community? Or do you imagine a Youtuber in the XVth century? For sure, they will send him to the bonfire condemning him for being crazy.


With the pass of time, the advances and the new technologies are leaving many ancient jobs obsolete. In Noyers, they were saddlers, farriers, carters, coopers and shoemakers representing an essential part of the local crafts. Also, writers, poets, ceramists, potters, butchers and a significant number of viticulturists.


All of them were organized in guilds, consisting of a group and/ or agrupation of workers formed by artisans dedicated to the same job and whose finality was to defend their professional interests.
The members of the same family used to be part of a guild, in a way that they were dedicated from generation to generation to the considered family job.


On at least 90% of the occasions, the trades were made in their own house. Logically this is not the case for peasants, who had to work the fields and take care of their cultures. They sold their wines and products both in their houses and in the markets where they went frequently.


The potter had his workshop on the lower floor, the writer in a quiet room in his house, and the butcher sold his meat in an adjacent room to his home. Shoemakers did the same, and so on with the rest of the trades.


To know each family´s occupation and where to find the searched product, they put small indications in the facade with the shape of sculptures, designs, writings, places or wooden boards representing the job. It was easy to see in the blacksmith´s door a horseshoe, in one of the bookstores a book, or in the door of the butcher the design of a pig or a cow.


Some of these indicators are still in the doors of the houses, but you must have wide-open eyes because there are not many remaining, and they are not easy to recognize. Do you dare to find anyone? We give you a track: Very near the Town Hall and around, there is more than one...Good Look!
THE OLDEST HOUSE IN NOYERS

As we have been saying in previous rips, the origin of this beautiful village goes a few centuries back. If it is authentic, exact data doesn´t exist if king Sequan founded it before the Roman Conquest or by a contemporary of Julious Caesar. From the XII th century, we know that it became the headquarters of the powerful family with the surname Noyers. The castle of this town, which is outside the walls, dates from the end of this century. Still today, we can see the rest of these walls and several gates that gave access to the village still stand, like the one we passed coming from the laundry, which is taking us to the main square.


The name of the square is ``Place de l´Hôtel de Ville", translated to English as "Square of the TownHall". The first building we see to our right has an inscription in stone saying precisely this, "Hotel de Ville" Is it a hotel? The most famous hotel of the village? Are there rooms inside? It doesn´t look like…


In French, some texts say, and locals say it is the oldest house of Noyers. Its foundations´ date from the XIIth century, like the castle. It has undergone several modulations, the first one in the XVth century because of a serious fire that shook the town. This reconstruction was not complete as it happened with other houses. For this, it is said that it is the longest-lived. It was decided to profit from the reconstruction to make it better and add a Renaissance style to the back facade. The present façade dates from 1 765, which substituted the Renaissance one after a second fire.


When you walk by the streets of Noyers, you know that many of the houses are made of a beautiful but dangerous wooden framework. In the case of the Town Hall, the predominant material is stone, so it is protected against possible fires, and this has made the foundations keep, as we said.


9. Place de l´Hôtel de Ville, 89310 Noyers, France
TO GO BACK ON TIME

In only 45 minutes you will have travelled to this famous and beautiful village. Preserved with full detail, Noyers is suited to be walked calmly, as it transports you to another rime if you let your imagination fly, for sure you will be able to see donkeys and horses, leather outfits, clothes and ancient clothing, jobs lost in time. Thanks, in a big part, to its more than 78 buildings classified as Historical Monuments, which construction goes from the XIIth century till the XIXth century.


We start our walk in the extramural side, precisely in the laundry, from which you know everything already if you read tip number 5. We advance, leaving it at our left and behind ( by the way, it is one of the 78 buildings classified as Historic Monuments). We cross a bridge under which River Serein flows, calm, serene.


Fixing our view at the front, we will see a tower with access to the intramural side. Noyers was flanked by 23 towers, from which nowadays 19 remain partially visible or intact as it is the case of this one we are going to cross. Called Porte d´Avallon, Porte du Midi or Painted Gate. Another Historic Monument.


Once we cross it, we will be arriving at the Town Hall square. Do you remember the Hôtel de Ville? Again a Historical Monument and this one will be at our right, to the left, a butcher shop, a small shop, houses with their wooden facades, and the pure floor stone. We already are in another era.


We keep walking the street, a few more meters further from the Town Hall, on the same right side, a mini technical stop in the small bakery to taste delicious gouyère. And we keep going ahead—details on the doors, designs, small sculptures, pots with beautiful flowers. Don´t miss anything.


At the end of the street, a second tower, with its arched entrance and exit to the village. To the right side is a sculpture of the Virgin with the Child. Photo and we continue, but time is not straight. We leave the tower behind and take the street on the right side, for not going back by the same one we took to come here.


Walking two-three minutes, you will see to the right the Museum of Noyers, a building with more modern characteristics than those around it. The following street that crosses has the name Rue de l´Eglise, and as its name indicates, it is here where the church is. Once in the church, we recover the previous street and follow without deviating till we arrive at Place d´Aa. Do you remember? It is the square where the facade of "Modern Cinema" is.


Already in the last stretch, leaving g Place d´Aa and the "Modern Cinema" at our right, we continue straight to find again the Square of the Town Hall. As we said at the beginning, a beautiful circular walk will make you disconnect and go back in time. Go ahead!
A PUBLIC LAUNDRY, NOWADAYS WHATSAPP?

It is known by everyone that there is no happiness without sociability. We need to speak, communicate, get together with our family members and our friends. This happens with us now, with our parents and our great-grandparents, and definitely from the beginning of our existence. So, in the XIXth century, also interaction for pure leisure between individuals counted.


Nevertheless, there is something changing year after year and century after century. And this is the way we socialize, the way we communicate. If every country has its customs, imagine adding the pass of time as well. In Spain, for example, we go out to the street, bars, squares, and restaurants. In the Nordic countries, a few people meet together in the same house. Ancient Romans met in thermal. And in Ireland, they choose the Irish pubs.


Although things are enduring in time, the reality is that increasingly, a clear tendency for technology is noticed: letter gives space for electronic mails, bars now are social networks, for a telephone call, we don´t have to ask permission from the Mayor, we press a screen in our Smartphone and cross 10.000 kilometres distance in an instant. Technology has creat enter interaction through big and small screens. Gossips and rumours change the format but are still present.


As we said before, sociability was a quality present to everyone, men and women, in the XIXth century. Centring in women, they were the ones who used to wash, another thing that is changing very well. Little by little, gender equality is being achieved, and men wash their own or go with it if it is dirty if they don´t want to do it. Another significant advance is the washing machine. Blessed be!


The thing is that women met to wash. They brought their clothing, soap and kneeling on the floor. They rubbed it till it was shimmering so they could hang it out so the sun could dry it. In this laborious process, secrets came out and a lot of sauce. Go washing was our present WhatsApp.


This laundry is not used as such but still maintains and preserves its shape. River Serein passes by it, and it is an absolute haven of peace. The flowers and the sound of water running make it a perfect space to disconnect, take a break and let life go by.


Just infront of number 22 Rue de la République 89310 Noyers, France.