Novgorod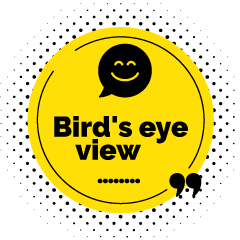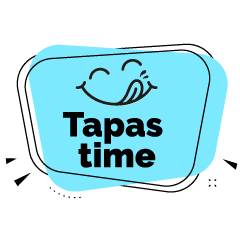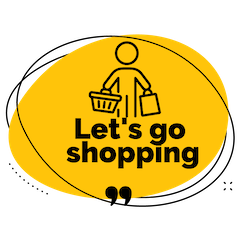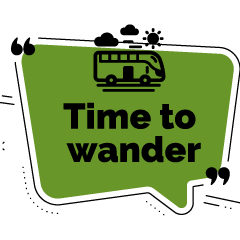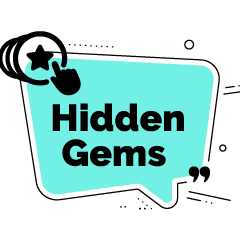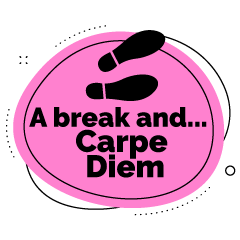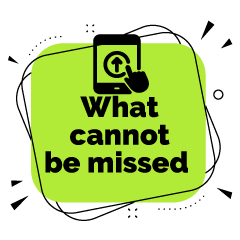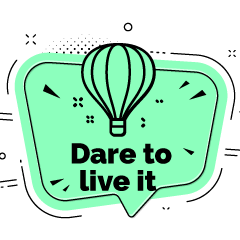 A VERY POWERFUL BELL TOWER


The Russian city of Veliki Novgorod, also known simply as Novgorod, is located 190 kilometres south of St. Petersburg. Washed by the waters of the Volkhov River from the nearby Lake Limen, the beautiful Novgorod awaits us to show us all its treasures, certifying the enormous relevance that this city has had in the History of Russia. And don't forget something very important... We must not confuse Novgorod with Nizhny Novgorod, which is another Russian city more than a thousand kilometres away from our protagonist.


There was a time when Novgorod was an important spiritual centre of the Orthodox Church, a fact that is reflected in the large number of religious buildings in the city. During the Middle Ages, it was also one of the most important cities in Eastern Europe. On a par with Moscow and Kiev, it developed a historic centre so rich in architecture that it is now a UNESCO World Heritage Site.


The Novgorod Kremlin is the perfect place to admire some of the city´s architectural wealth and to enjoy the peacefulness of the river. It is the bell tower of the St. Sophia Cathedral, owner of an observation deck that will allow us to breathe in the history of the city from above.


The bell tower is separated from the cathedral and almost annexed to the Kremlin wall. In the portico of this beautiful 15th-century monument there is a beautiful collection of old bells that form part of an exhibition that continues inside the building. Inside you will also find a staircase leading to the upper terrace, where you can enjoy, among more bells, a wonderful view of the interior of the Kremlin, the Volkhov River and the gardens of the Yaroslav Court.


This bell tower, so badly damaged over the centuries by floods and military attacks, is the subject of a legend that tells that when Ivan the Terrible entered Novgorod crossing the bridge over the Volkhov on horseback, the cathedral bell-ringer struck the bells so hard that the steed was so frightened that it threw the dreaded tsar to the ground.



Sofiyskaya Zvonnitsa
Territoriya Kreml´, 5, Veliky Novgorod, Novgorod Oblast, Russia, 173000

DRINKING HEALTH


In Russia they know very well that if there is a drink that comforts body and mind, it is tea, which is why its consumption is very popular throughout the country. In fact, the vast majority of Russian cafés and restaurants offer a wide variety of high quality teas, served in traditional teapots, thus extracting the best properties from the leaves.


In the south of Russia, a high quality black tea is grown, which is famous throughout the country. But this excellent beverage finds a great competitor in a local tea grown in the Novgorod region. This is Ivan Chai, an infusion made from the leaves of the Ivan Chai plant, which has a pleasant tea-like taste.


Ivan Chai, which can be translated as "Ivan´s tea", is also known in Russia as Koporie tea, as this is the name given to a historical people who once inhabited the lands of Veliki Novgorod. The plant was also cultivated in the region in the past, and its leaves were initially dried in the cookers of houses and monasteries, which gave the drink a very pleasant smoky flavour.


Ivan Chai is a drink rich in vitamins, minerals and bioactive components, which makes it very beneficial for the digestive and nervous systems. Moreover, as it does not contain caffeine, it does not affect blood pressure much. Ivan Chai is highly recommended for vegans, for people with sensitive stomachs or sensitive intestines and also for those who cannot drink much tea for health reasons.


Ivan Chai has many benefits for the body. It invigorates the immune system, has a powerful antiseptic action, strengthens the blood vessels, helps our heart, positively influences the endocrine system, helps to improve digestion, has a slight sedative effect that reduces anxiety and contains essential minerals such as iron, copper, manganese.


During your visit to Novgorod you can try Ivan Chai in any coffee shop and also buy its many varieties packaged as a practical souvenir or as a nice gift.



SOUNDS OF FREEDOM


Among all the local products on sale in the souvenir shops of Novgorod, there are some little bells that are not only beautiful, but also remind us of a legend that is very popular in these lands. They are the Valday Bells, musical pieces of Russian history that sound like freedom. But before we get to know this legend, let´s talk a little bit about the past of Veliki Novgorod in order to better understand the history...


After gaining independence from Kievan Rus in the 12th century, the Principality of Novgorod grew in autonomy, power and dominion, occupying a vast territory stretching from the Baltic Sea to the Ural Mountains. The independence of this republic was so complete that its princes and rulers were elected through public assemblies called Veches.


But in 1478, Grand Prince Ivan III integrated the Principality of Novgorod into the Principality of Moscow, unifying the two territories. To prevent possible independence insurrections in Novgorod, Ivan III ordered the dismantling of the Veche Bell in St. Sophia Cathedral and its transfer to Moscow, in order to harmonise its sound with that of the other Russian bells, so that it would no longer preach liberties.


Legend has it that during the transfer, while crossing the nearby Valday Mountains, the sledge carrying the instrument fell off and the bell tumbled down a ravine, shattering into thousands of pieces. But suddenly, all these pieces were transformed into thousands of bells, which were collected by the local people, who soon began to make more bells that could cry out to the world about Novgorod´s longing for freedom.


From then on, bell-making became one of the most important craft traditions in the region. Bells for churches, monasteries, official buildings, and even for horse-drawn carriages began to emerge from its workshops. Today, to honour this tradition, the Valday Bells are handmade. Of different sizes and colours, they all have one thing in common... Not to silence the desire for freedom!





THE CRADLE OF RUSSIA


In the central square of the Novgorod Kremlin stands a colossal bronze monument depicting the figures of the country´s most important rulers, as well as leading Russian personalities in science and the arts. It is the Millennium of Russia, a grandiose sculpture that will be our perfect companion in a photograph that will prove that we have been, no more and no less, in the cradle of Russia..... And we are indeed in the country´s birthplace!


The Russian Millennium was built in 1862 to commemorate the thousand years of the Russian nation´s existence. To decide where to place this important monument, a competition was held among the main Russian cities, and little Novgorod won! This quiet provincial town is extremely important in the history of the country as it was its seed.


Veliki Novgorod is considered the oldest city in Russia. It was here that Prince Rukh proclaimed a small principality in 862, which within a few years became the powerful kingdom of Kievan Rus, the embryo of Russia. The city of Veliki Novgorod remained part of Kievan Rus, playing an important role in the political and economic life of the kingdom, until it became independent in the 12th century, forming the Principality of Novgorod. Over time, the strength of this principality grew, becoming the only one to escape the Mongol domination that invaded Russia in the 13th century, and as we have seen in the previous section, the Novgorod Principality remained independent until Ivan III unified it with Russia in the late 15th century.


This beautiful patriotic monument is a symbol of the city and the nation, and is much loved and respected by Russians. During the Nazi occupation, the Germans began to dismantle it in order to take it back to Germany in pieces, where it would be displayed as a war treasure. But after the Soviet army liberated the city, the monument was quickly restored and, without waiting for the end of the war, reopened in a tremendously moving ceremony.


Russia´s Millennium
Territoriya Kreml´, 4, Veliky Novgorod, Novgorod Oblast, Russia, 173000



A MIRACULOUS ICON


Inside the Novgorod Kremlin is the Cathedral of St Sophia, the oldest religious temple in Russia and one of the most important monuments in Novgorod. Its exterior is really beautiful, but what is really advisable is to visit its interior to discover a treasure that, besides being tremendously valuable for its beauty, is believed to be miraculous. Don´t leave Novgorod without visiting the interior of St. Sophia Cathedral, which is free of charge.


At the end of the 10th century, Prince Vladimir the Great decided that the kingdom of Kievan Rus should move away from paganism towards Christianity in the Byzantine tradition. A wooden Christian church was built in Novgorod, but it was soon destroyed in a fire. In the mid-11th century, on the remains of this original church, his grandson Vladimir of Novgorod built the Cathedral of St Sophia as a tribute to his father, Yaroslav the Wise.


The new cathedral took the name of the most important Orthodox church in Constantinople, Hagia Sophia, in honour of the sacred wisdom of God. From the very moment of its consecration, this new temple crowned by five beautiful domes has been the spiritual and ceremonial centre of the republic and the city.


This simple, monolithic, white-walled cathedral holds several jewels inside, including the icon of Our Lady of the Sign of the Cross, one of the most important Russian relics. This sacred icon from the 12th century depicts the pregnancy of the Virgin Mary, with the figure of the Infant Jesus appearing on his mother´s breast.


Its origin is unknown, but its miraculous character is attributed to it since, according to legend, the icon was placed on the Kremlin wall by the Archbishop of Novgorod to protect the city from a fierce war attack. From the moment the icon received the first arrow from the enemy, the attackers began to fight among themselves, thus sentencing their defeat and the subsequent victory of Novgorod.


St Sophia Cathedral in Novgorod
Territoriya Kreml´, 11, Veliky Novgorod, Novgorod Oblast, Russia, 173007



SPOTTING RUSSIAN CELEBRITIES


Given the enormous importance of the Russian Millennium, this important patriotic monument will be the protagonist of our challenge in Novgorod. Do you dare to carefully scrutinise this gigantic sculpture to discover all its secrets?


The Russian Millennium has a total height of 16 metres, 6 metres of which belong to the large granite pedestal and 10 metres to the bronze sculptural ensemble. It has a diameter of 9 metres and weighs about 100 tons. It has a total of 128 figures that personalise important Russian celebrities and that are distributed in three levels that we will analyse below so that you can locate and recognise the most relevant ones.


On the lower level there is a frieze showing 109 figures in high relief divided into four sections: governmental eminences, military heroes, illustrious figures and artists. This frieze depicts important figures such as Vladimir the Saint, Yaroslav the Wise, Anastasia Romanovna, Peter I and Catherine the Great.


It is striking that Anastasia Romanovna appears in the sculpture, but not her husband, Ivan the Terrible. Ivan the Terrible is the only monarch who is not depicted in the Millennium out of consideration for Novgorod, since in 1570 the city suffered a bloody massacre by the troops of this feared tsar.


The intermediate level shows the most important events in Russian history through 17 figures. Among these important moments are the arrival of the Varangians in Russia, represented by Prince Rurik, the founder of the first Russian state, and the Christianisation of Russia under Vladimir I. The rise of the Russian Empire is also symbolised. The accession of the Romanov dynasty to the throne is also symbolised by the figure of the young Tsar Michael I and the birth of the Russian Empire with Peter I the Great wearing a laurel wreath.


The upper part of the monument shows a gigantic orb, four metres in diameter, symbolising power. It is crowned by an angel representing the Orthodox Church, who, with a large cross, blesses a kneeling woman holding the Russian coat of arms in her hands, symbolising the country. This sculptural ensemble represents the power of the Tsar, his alliance with the Orthodox Church and the union of the two powers.


How many people have you recognised...?


Russia´s Millennium
Territoriya Kreml´, 4, Veliky Novgorod, Novgorod Oblast, Russi













A LEGEND COME TRUE


Having enjoyed the interior of Hagia Sophia Cathedral, we can admire the beauty of its exterior. Looking up, we can see that it has five beautiful domes pointing to the sky, among which the great main dome, covered in shimmering gold, stands out powerfully. If we look closely, we can see that this golden dome is crowned by a cross on which rests a metal dove, the protagonist of a legend that became a true story. Let´s find out more about this turtle dove!


Legend has it that when Ivan the Terrible´s troops attacked Novgorod in 1570, a dove perched on the cross that crowns the main dome of St Sophia Cathedral was petrified with fear at the sight of the massacre. The Virgin Mary then told a monk that as long as the dove, symbol of the Holy Spirit, remained perched on the cross, the city of Novgorod would be under her protection. But once the dove flew away, Novgorod would fall in ruins. The dreaded moment would come centuries later...


During World War II the Nazi army took Novgorod and the city and its cathedral were seriously damaged. Spanish soldiers of the Blue Division removed the cross and the dove from the main dome, and both were taken to Madrid to protect them from the Bolsheviks, or so they said... In Madrid, the two jewels remained confined to oblivion for years, while in Novgorod it was necessary to place a replica of the dove crowning the dome of St Sophia Cathedral.


But in 2004, the original cross and dove were discovered in Madrid and returned to the Russian Orthodox Church by veterans of the Blue Division. Thus, the real cross and dove were finally returned to Hagia Sophia Cathedral, where they are now on display inside the church. As thanks for the return, the Novgorod administration made another copy of the cross and gave it as a gift to Spain. As you can see, it is a legend that came true and, moreover, ended with a happy ending.


St Sophia Cathedral in Novgorod
Territoriya Kreml´, 11, Veliky Novgorod, Novgorod Oblast, Russia, 173007







WALKING BETWEEN TOWERS


Several Russian cities have a Kremlin, a walled enclosure that was the centre of a city´s power as it housed its most important buildings, such as cathedrals or sovereign palaces. But the Novgorod Kremlin is particularly unique, as it is the oldest surviving Kremlin in Russia. And it is so special that it even has a name of its own? Come with us on a tour of Detinets, Russia´s oldest Kremlin.


The Novgorod Kremlin is protected by a 1350-metre-long wall, which we invite you to take a half-hour walk along. The thickness of the wall is four metres wide, which allows the wall to be walked along the top. This walk on the Detinets wall will undoubtedly allow us to enjoy the fortress from a very different perspective.


The first Detinets was founded in the 11th century by Yaroslav the Wise, but it was made of wood and did not survive fire and war. Throughout history, this Kremlin has been rebuilt several times, with the walls and towers we see today being erected from the 15th century onwards.


The original structure of Detinets had twelve watchtowers, nine of which have survived to the present day. During our walk along the wall, we can enjoy a close-up view of these beautiful towers, among which the Kokui Tower, the highest tower in the Kremlin, stands out. Erected in the 18th century, this tower offers a wonderful panoramic view of the surrounding area, but it is closed many days of the year, so it is not a very sure bet...


However, Palace Tower, or Dvortsovaya Bashnya, is more accessible. Beautiful inside and out, this strategic tower, built facing the river during the 15th century, has 37 loop-holes and its lower level was used as a storehouse for military supplies during several battles.
Enjoy your walk along the Detinets Wall, a fortress full of history and mysterious underground passages, according to legends...


Novgorod Kremlin (Detinets)
Territoriya Kreml´, 11, Veliky Novgorod, Novgorod Oblast, Russia, 173000





GARDENS FULL OF HISTORY


Leaving the Kremlin through the arch in the wall next to the bell tower, you will come to a pedestrian bridge that crosses the Volkhov River. After crossing the mighty river on this footbridge, you will come to the Yaroslav Court, a serene garden that invites you to stroll and meditate. This is one of the most beautiful places in Novgorod, which also contains numerous religious and civil buildings from the city´s past. As it was said in ancient times, in Yaroslav Court "churches grow like bushes".


As soon as we cross the bridge, we are greeted by a series of striking white arches. These are the arcades that housed the old market in the time of Peter I the Great, which indicates that this area was the commercial area of Novgorod. Merchants built many of the small churches in these gardens, which served both as places of prayer and as warehouses for goods. Walking through this area, it is easy to imagine the boats tied up on the banks of the river, bringing goods to be sold at the market stalls. A commercial hustle and bustle of which nothing remains today but the proud stone arcade...


The name of these gardens comes from the palace built in them by Yaroslav the Wise, who was Prince of Novgorod in the 11th century just before he became the Grand Prince of Kiev. Yaroslav´s Court was a princely residence until Novgorod became independent from Kievan Rus in 1136, giving rise to a republic in which Novgorod elected its own princes, who were forbidden to own land in the city.


Yaroslav´s palace disappeared over time, but walking through the gardens you will find some historic buildings and several churches, including the Cathedral of St. Nicholas. This church was completed in 1136, the same year in which the Principality of Novgorod was born, and its entrance portico has been the main meeting place of the Veche of Novgorod since its creation.


Yaroslav´s Court
Il´ina Ulitsa, Veliky Novgorod, Novgorod Oblast, Russia, 17300