Suzdal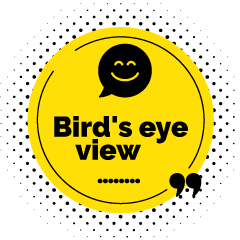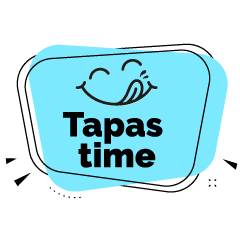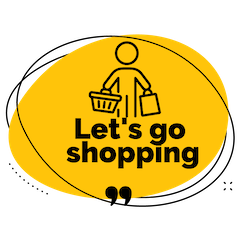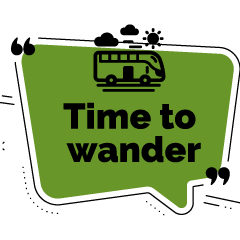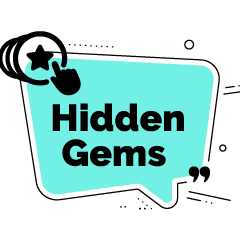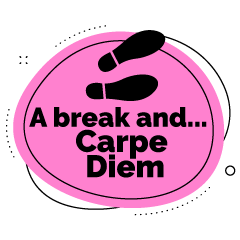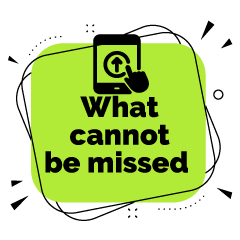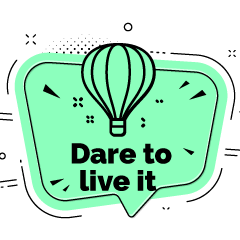 MASTERING THE GOLD RING


Fellow travelers, welcome to the Golden Ring, a group of towns in northeastern Russia that have perfectly preserved their ancient culture, folk arts and historical monuments, all unique in the country. And among these towns, which seem to have been suspended in time, is the beautiful city of Suzdal.


There was a time in the history of this region when Suzdal was considered a first-rate religious center, which explains the enormous number of churches and monasteries that you will find walking through this city. Suzdal is like an open-air exhibition of ancient Russian architecture, and to enjoy this open museum, there is nothing better than to do it from the heights! Taking advantage of the large number of temples in Suzdal, we will climb the bell tower of one of them to be able to contemplate the rest of the monuments from the sky.


In a secluded corner of Suzdal awaits the small Aleksandrovsky Monastery, originally founded in 1240. Nothing remains of the original monastery because it was completely burned down by the Poles in 1610, but at the end of the 17th century it was rebuilt. Of this reconstruction still remains the Church of the Ascension and its independent bell tower, which we will climb to dominate Súzdal from the heights and to be able to look straight ahead to the rest of the towers that dot the city.


On one side of the cubic Church of the Ascension rises its white bell tower, owner of a modest decoration. If, upon arrival, we see that the tower is closed, it will be enough to ask one of the monks that we will find in the church or from one of the nearby wooden houses that are part of the monastery to open it for us. Once open, we will climb the steep stairs to reach the bell tower, which is at a height of 30 meters. And now... to enjoy the views between bells!


Aleksandrovskiy Muzhskoy Monastyr


Ulitsa Gasteva, Suzdal, Vladimir Oblast, Russia, 601293





THE COOKIES OF A THOUSAND SPICES


During your visit to Súzdal, be sure to try the most typical sweets of the area. This is a range of very traditional baked goods throughout the region that are made from flour and honey. This range is called pryanik, and although the official translation of this word is "gingerbread", ginger is precisely an optional ingredient, unlike honey, which is a fixed component in pryanik and replaces sugar. The origin of pryanik is located in Tula, a Russian city south of Moscow, which is considered the national center of "gingerbread".


Within this range of confectionery products, the pryaniki stand out, which are the variant of the pryanik repertoire in cookie form. They are small cakes made from flour, butter, jam, honey, ginger, cardamom and cinnamon. pryaniki are the cookies of a thousand flavors!


The word pryanik has its origin in a word that comes from the ancient Eastern Slavic meaning "spicy", and is that the most traditional pryaniki had allspice among its ingredients, in addition to a thousand other spices such as mace, cloves, cumin, coriander or oregano. Nowadays, spice is not one of the flavors of these delicious cookies... And there is no need for it, given the powerful flavor of the other ingredients that compose them!


And pryaniki taste like a party! These cookies, chewy thanks to their sweet honey or fruit filling, are a must at any Russian celebration. Whether at Christmas parties, family meals or even weddings, pryaniki are offered to the guests after the meal and mark the end of the banquet.


We can easily recognize pryaniki by their dark color, by their white sweet icing and, above all, by their top decoration in the form of original stamped seals.



A VERY COMMERCIAL GALLERY


In the center of Suzdal, right next to one of the meanders of the Kamenka River, is a must-see shopping arcade called Torgovyye Ryady. Located in Torgovaya Ploshchad, which is the Trade Square of Suzdal, this gallery is a meeting point between sellers and buyers who have managed to preserve the commercial essence of the past.


The Torgovyye Ryady is a long single-storey building, the main facade of which is accompanied along its entire length by a long gallery of arches alternating with paired columns. This building dates back to the beginning of the 19th century and was one of the first buildings in Suzdal erected in the Empire style. In the center of the front facade, right in the middle of the symmetrical gallery, we can see a grandiose and columned door crowned by a tall spire on whose tip rests a golden falcon, the main symbol of the coat of arms of the ancient ducal city of Súzdal.


Inside the Torgovyye Ryady building there are numerous independent stores and several restaurants, bars and cafes. Inside you will find stores as varied as souvenir stores, antique shops, household goods, clothing, groceries and medicines, and even a toy store where you can buy nice wooden toys at a great price.


Outside the building, local artisans usually sell their products in stalls set up under the wide arcades. Here you will find items as varied as oil paintings, clothing, various handicrafts, regional food products and, of course, the tasty pryaniki!


We can take advantage of our visit to Torgovyye Ryady to try the most typical drinks of the area, such as the traditional Russian beer, called kvas, or the delicious medovuja, an alcoholic drink based on honey that is very similar to mead. This way we will warm up a bit!


Torgovyye Ryady (Commercial Gallery)


Torgovaya Ploshchad (Trade Square)


Ulitsa Lenina, 63?, Suzdal, Vladimir Oblast, Russia, 601293





UNDER A SKY OF BLUE DOMES


Like many other Russian cities, Suzdal also has a Kremlin, which is a fortress whose interior houses the buildings that concentrate the power of the city, such as palaces and cathedrals. The Kremlin was the medieval origin of many of today´s cities, which grew beyond its walls over time. During your visit to Suzdal, you will visit the Kremlin, which will be a great opportunity to take a picture that captures the essence of this peaceful town.
Founded in the 12th century, the Suzdal Kremlin served as a base for Prince Yuri Dolgorukiy to rule the Rostov-Suzdal region. Once he named Suzdal the capital of his domain, the prince erected multiple fortresses throughout the region. Yuri Dolgoruki even fortified Moscow, building wooden walls and a moat around the original city, which is why this prince has gone down in history as "the Founder of Moscow".


Owner of elegant towers, beautiful green roofs and large gardens, the Suzdal Kremlin is a huge enclosure embedded in one of the meanders of the Kamenka River and has in its interior the beautiful Cathedral of the Nativity of the Virgin. Both monuments, Kremlin and Cathedral, are part of the so-called White Monuments of Vladimir and Suzdal, a set of medieval jewels built in Zalesie limestone, considered a World Heritage Site by Unesco.


The Cathedral of the Nativity of the Virgin was founded in 1220. This orthodox church is characterized by its very white walls, its golden doors and, above all, by its magnificent blue domes decorated with beautiful golden stars. These five onion-shaped domes, topped with gold, are the perfect backdrop for a fairytale photograph.


Take advantage of the visit and also get to know the interior of this cathedral, where beautiful frescoes and the spectacular Chamber of the Cross, with its rich golden icons decorating the walls, await you.


Cathedral of the Nativity of the Virgin Mary (Súzdal Kremlin)


Kremlovskaya Ulitsa, 27, Suzdal, Vladimir Oblast, Russia, 601293





A BRIDE WITHOUT A WEDDING


On the same street where the shopping arcade mentioned above is located, just half a kilometer north of Torgovaya Ploshchad, stands the Rizopolozhenskiy Convent, known in English as the Convent of the Deposition of the Robe.


The Rizopolozhenskiy Monastery is one of the oldest in the city since it was founded in the early thirteenth century, although nothing remains of its original wooden constructions, as they could not resist the passage of time, nor the climatic scourges, nor various war attacks. The oldest part of the monastery that has managed to reach our days is its white stone church, which was erected in the sixteenth century and has three original apses that give it a very coquettish air.


But it was in the 17th century that two of the most recognizable elements of the monastery were built, namely the gallery that surrounds part of the monastic complex, richly decorated with carvings and tiles, and the impressive Holy Doors, which welcome visitors to the monastic complex, and which are topped by two gigantic twin domes in the shape of a hexagonal pyramid.


The monastic complex of Rizopolozhenskiy is completed by its 72-meter high bell tower, visible from any corner of Suzdal. Built in the 19th century to commemorate the victory of the Russian troops in the Patriotic War of 1812 against Napoleon, this bell tower was erected in the classical style prevailing at the time, which makes it quite out of place, stylistically speaking, among the other monuments of Suzdal.


The monastery was closed in 1923, only to be reopened in 1999 as an Orthodox women´s convent. Rizopolozhenskiy is closely related to St. Euphrosyne of Suzdal, so much so that her relics are preserved in the monastery church. This saint, to whom several spiritual feats are attributed, was a woman who entered this monastery as a nun in 1233 after her fiancé died, on the very day of the wedding!


Rizopolozhenskiy Zhenskiy Monastyr´ (Convent of the Deposition of the Robe)


Ulitsa Lenina, Suzdal, Vladimir Oblast, Russia, 601293





A SOMEWHAT DISTURBING MUSEUM...


Right next to the shopping galleries is the Súzdal Wax Museum, an exhibition where you can enjoy the history and whose visit is an opportunity to learn something new about their characters. But it is also a place that, sometimes, it is crossed with some uneasiness given the powerful realism of its figures. And some of these wax sculptures seem to have a soul!


The origin of this museum is in Moscow, where a group of amateurs set up a small exhibition of nine wax sculptures in a pavilion of the Sokolniki Park in 1990. Over time, as the number of figures grew, this exhibition needed new locations, until finally, the collection was moved to Suzdal.


The Wax Museum of Suzdal currently has more than 150 figures spread over several rooms, each dedicated to a field. The first is dedicated to the Ancient History of Russia, and here we will find relevant characters of that time, such as Prince Vladimir or the brutal Ivan the Terrible, which is very disturbing to be located in a dimly lit corner... In another room, other very important characters in the history of the country, such as Catherine the Great or Peter I are located. The other areas of the museum are dedicated to great Russian personalities, from famous politicians of the twentieth century, such as Lenin, Gorbachev or Yeltsin, to great creative figures such as Tolstoy, Chekhov or Rostropovich.


But, in addition, this museum has in its basement a room that, perhaps, is not suitable for all audiences as it is quite disturbing ... It is the Torture Room, which exhibits copies of medieval torture tools and wax figures showing the consequences of these tools ... It is extremely frightening!


Once we know all this, who would like to visit this disturbing museum...?


Wax Museum


Kremlovskaya Ulitsa, 3, Suzdal, Vladimir Oblast, Russia, 601293





A FORCED CONFINEMENT

In the bend of one of the northernmost meanders of the Kamenka River is a vast monastery that is visible from many places thanks to its shining golden dome. It is the Pokrovsky Monastery, known in English as the Monastery of the Intercession.


Founded in the XIV century, none of its original dependencies has survived to the present day, and all the constructions that it possesses at the present time correspond mainly to the first half of the XVI century. It is an extensive monastery surrounded in its entirety by a white wall that houses in its interior several temples, such as the Pokrovsky Cathedral, the Church of the Conception and the Church of the Annunciation with its Holy Door, as well as a bell tower and a beautiful refectory.


The gleaming convent that we see today, so full of light thanks to its white color and golden domes, holds dark and sad stories within its walls. For many centuries, the Intercession Monastery was the place where the most powerful men of Moscow banished their wives when they stopped loving them, forcing them to become nuns.


This ruthless custom began in the 16th century with Basil III, Grand Prince of Moscow. This Tsar wanted to get rid of his first wife, Solomoniya Saburova, after a marriage of twenty years without descendants, in order to be free to marry another woman. Solomoniya was then forced to shave her hair and to enter by force as a nun in the Intercession Monastery of Suzdal. From then on, this monastery became a place of exile for numerous disgraced tsarinas and many other women belonging to noble boyar dynasties who were rejected by their families, being all of them forced to take the habits against their will.


Today, this female convent breathes an air of freedom. Its nuns live devoted to the order by choice and are happy, devoting a lot of time to floriculture, one of their great hobbies.


Pokrovsky Monastery (Monastery of the Intercession)


Pokrovskaya Ulitsa, 76, Suzdal, Vladimir Oblast, Russia, 601293







AN IMMERSION IN MEDIEVAL RUSSIA


At this point we are going to propose a walk through the small Suzdal to reach one of its most original attractions. This is the Shchurovo Settlement, an original entertainment center located about 30 minutes walk from the aforementioned shopping mall. From Torgovaya Ploshchad we take Ulitsa Lenina Street and walk about two kilometers north. Suzdal is an easily walkable city, so we will soon reach our destination.


The Shchurovo Gorodishche, or Shchurovo Settlement, is a living history museum that is highly unusual in that it was created from a set erected on the site in 2008 during the filming of the movie "Tsar" and is located on the grounds of a tourist complex - it´s a museum within a hotel!


This museum perfectly reconstructs how it was a Slavic settlement in the tenth and eleventh centuries. Its tour will allow us to immerse ourselves fully in medieval Russia and learn about their way of life and culture. We will discover how were the wooden huts in which the Eastern Slavs lived and other constructions they used for their work, such as a blacksmith´s shop, a mill or a barn. Inside one of the huts, the atmosphere of the Slavic way of life has been reconstructed, where we will be able to observe their most common objects, including the work tools they used. Also, the Shchurovo Gorodishche exhibits a large collection of boats and other Slavic "vehicles", such as sledges or chariots.


It is a very interactive museum that allows various activities, such as having contact with domestic animals in the farmyard, performing light agricultural work or playing various games, all under the supervision of guides who are dressed in costumes that reproduce the ancient Slavic clothing.


Don´t miss a visit to the Shchurovo Settlement, a large hectare of Slavic immersion!


Shchurovo Gorodishche (Settlement of Shchurovo)


Museum "a living history" Shurovo Mound


Ulitsa Korovniki, 14, Suzdal, Vladimir Oblast, Russia, 601291







THE SERENITY OF THE KAMENKA RIVER


Suzdal is the owner of a rich historical past that is well evident in its valuable architectural treasure, and is that this beautiful Russian city became the capital of the Principality of Rostov-Suzdal during the twelfth century and was even part of the Principality of Moscow during the fourteenth century. Subsequently, its historical relevance went through stages of ups and downs, waxing and waning over the centuries. The same did not happen with its religious tradition, which always maintained a great relevance, something that is demonstrated by the high number of religious buildings that populate Suzdal. And this beautiful city has 30 churches and 5 monasteries spread among its more than 200 architectural monuments!


The calmness that floods the small Súzdal is also enhanced by the slow flow of the Kamenka River, whose waters flow slowly between the temples forming winding meanders that give the city a special sweetness. And precisely between two temples, Suzdal has an excellent observation deck where you can let yourself be infected by so much serenity.


At the foot of the Kremlin, between the temples Uspenskaya Tserkov´ (Church of the Assumption) and Log-Jerusalem Church (Log-Jerusalem Church), there is a small path that ends in a viewpoint overlooking the river and where you can breathe absolute peace. This point, which appears on maps as Kremlin Ramparts, or Kremlin Ramparts, allows us to enjoy great views of Suzdal, the curves of the Kamenka River and the beautiful natural landscape surrounding the city. And in Suzdal not everything is monumental architecture, but the countryside that embraces the city is spectacular, going from the purest white of the snowy winter to an intense green in summer.


At this point we can also admire the remains of the Kremlin walls that have survived to this day and were originally part of a walled ring of 1400 meters long that surrounded the fortress. A magical place that will transport us to another era!


Kremlin Ramparts (Kremlin Ramparts)


Kremlovskaya Ulitsa, 11, Suzdal, Vladimir Oblast, Russia, 601293