NEW YORK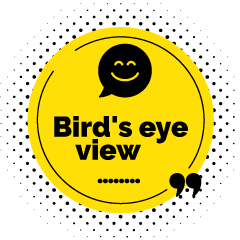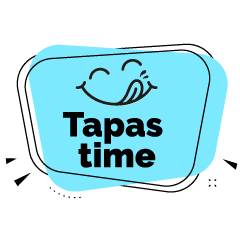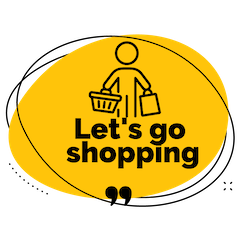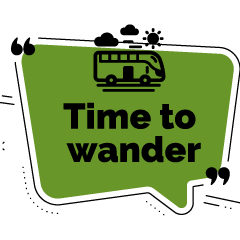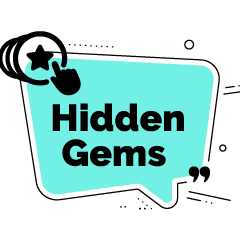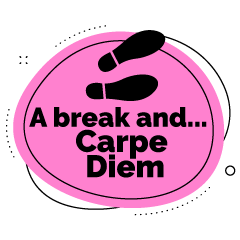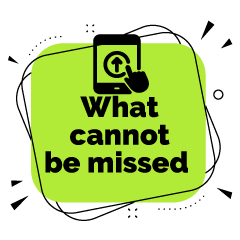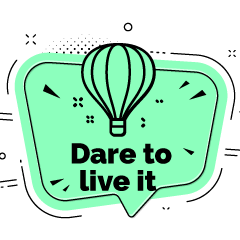 TOP OF THE ROCK!


In the city of skyscrapers, a title claimed by Chicago as well, you´ll have multiple options to view it from the heights. And as in the case of New York, the Empire State Building is a symbol that you´ll surely want to immortalise. To do that, we recommend you climb to the Top of the Rock observation deck to enjoy the views of this New York landmark and all of Manhattan in its most extensive magnitude.


The Top of the Rock is located in the legendary Rockefeller Center. A complex of 19 buildings, whose original design was intended to create a "city within a city". This was the first time someone attempted to build a complex of buildings combining offices, leisure areas, and shopping centres in Manhattan. The facilities are connected on their roofs by a system of walkways inspired by the hanging gardens of Babylon.


It was built in New York´s Midtown during the Great Depression by the oil magnate John D. Rockefeller. This pharaonic work in the heart of Manhattan stretches between 5th and 6th Avenues and 48th and 51st Streets and occupies 89,000 m2. The Rockefeller family, to whom we owe its construction and for which it bears their name, aimed to make the complex and this district of the city another economic centre after Wall Street.


The ensemble is truly marvellous and is a must-see when visiting the Big Apple. This iconic place is of unparalleled beauty with its Art Deco architecture, the famous sculptures of its Atlanteans on the exterior, its murals and interior wall paintings by renowned artists such as José María Sert, Frank Brangwyn and Diego Ribera.


Declared a National Historic Landmark in 1987, you´ve seen thousands of film and TV scenes filmed here, from the famous Christmas tree lighting to the ice-skating rink. It´s also home to Radio City Music Hall and the famous NBC studios, where Saturday Night Live and Friends were filmed.
The tallest skyscraper in the complex at 260 metres is the Comcast Building, which opened in 1933. This tower houses the well-known Top of the Rock observation deck between the 67th and 70th floors. On the 69th floor, there are several exciting terraces with glass partitions. If you want a perfect 360º view, without visual interference, go up to the 70th floor. From here, you will overlook Central Park, Harlem, and all of Manhattan, including the Empire State Building and the Chrysler Building. You can go up any day of the week from 13.00h to 21.00h for a $38 ticket.


Address: 30 Rockefeller Plaza, New York, NY 10112, USA



BREAKFAST OR LUNCH? HOW ABOUT BRUNCH!


You will notice that New York is a unique city quickly, and among the many things that stand out are how fast they walk. That is why you shouldn´t stand like a porcelain gnome in the middle of a pavement, or you´ll have to face some angry pedestrians. Oh! And how they love to queue, and look at the way they eat, whether it´s on the street or eating two meals a day combined into a brunch. Now let´s break down each of these points for you!


It is normal to see busy bodies speeding up and down with a big glass of coffee in their hands or eating a bagel in a city that never sleeps, where too many things happen too fast. In this bustling NYC, time is money, and these people sometimes prefer to walk 30 blocks than take the underground (beware that almost no one has a car), you will find an infinite number of street food stalls, known as "food carts". They sell everything from coffee, pretzels, bagels, hot dogs, or oriental dishes based on rice and falafel, for a modest price of 6$. It´s a good and economical option to be like a New Yorker!


You´ll quickly recognise them by the smell they give off from metres away. These food carts are democratic places frequented by university students, blue-collar workers and workers in suits. And then there´s this passion for queuing up for everything, whether it´s at the coffee shop, the food cart, the cinema, who´s last? And what about waiting in line for 50 minutes for brunch - how better can it get?


A long wait for brunch is nothing if you´re saving yourself a meal of the day, as it´s a mixture of breakfast & lunch. Typically served from 10.00h to 15.00h, it has its origins in all those little brats who went out the night before and needed to fuel up their bodies to get over their hangovers. Although nowadays you can have it any day of the week, it is usually served on Saturdays or Sundays.


As we have already mentioned, it is pretty common to find a long queue if the place is good, they love it! And many of these places don´t accept reservations; if you´re lucky, they´ll put your name on a list. Once you´re in the restaurant, you´ll find that the portions are enormous, in true NYC style; even the cats are big here!


You can start with orange juice, rolls, muffins, milk, cereal, toast, pancakes, and coffee at brunch. Then move on to more substantial items, where the undisputed star is the egg, which you can eat in every conceivable way. The most famous are the Eggs Benedict, Eggs Florentine, scrambled eggs, omelette or toast, which can be accompanied by bacon or sausage! And when it comes to drinks, the Mimosa, Bellini or Bloody Mary are the stars.





IN THE BIRTHPLACE OF OREO


If there is a mecca of world consumption that will delight you, it is NYC. You can find world-famous department stores like Macy´s or Bloomingdale´s, where Rachel from the TV series ´´Friends´´ used to work. Then we have luxury shops like the one on 5th Avenue, Tiffany´s where Audrey Hepburn had breakfast with diamonds, flea markets like the one in Williamsburg, outlets like Century 21, and alternative fashion districts such as the Soho neighbourhood.


We could keep going on and on because New York is the city where you can find products belonging to leading brands at very competitive prices. But on this occasion, we would like to suggest an alternative, different place where you can alternate some exclusive shopping with gastronomy in a purely New York atmosphere. You can buy an interesting book or eat a lobster sandwich while strolling through an old biscuit factory!


That place is Chelsea Market, an area in NYC highly recommended to visit. It is a perfect fusion between market and food hall where shops, restaurants and offices alternate. Google and YouTube´s NYC headquarters are located here!


Chelsea Market opened its doors to the public in 1997, occupying the space that years ago housed the Nabisco biscuit factory. A brand known for making the famous Oreo biscuits, Chips Ahoy and Ritz crackers.


The Nabisco factory was established in 1890 between 15th and 16th Streets and 9th and 10th Avenues in what was then known as the Meatpacking District. This gave the factory direct access to the lard with which they made their biscuits. The Oreo biscuits were invented in this building in 1912. Nabisco was located here until 1958, when the company moved.


The building was abandoned for many years until the 1990s, when it was decided to create Chelsea Market, preserving the industrial architecture, with high ceilings and exposed brick walls, which still retain the designs of the Oreo biscuits that were produced here.


In this unique market, apart from sampling gastronomic delights from all over the world at the stalls surrounding it, you´ll find some fascinating shops on the main floor. Here you´re sure to find an authentic, if not exclusive, shopping experience. Among the shops you´ll find here are: gifts, NY souvenirs, kitchen utensils and accessories, gourmet products market, some of the most charming bookshops in NY, and the Artist & Fleas, which is a market where various artists exhibit their creations ranging from paintings, unique garments, accessories and jewellery. It´s the perfect place to buy a special gift!


Address: 75 9th Ave, New York, NY 10011, USA



ON THE BANKS OF THE RIVER LIKE WOODY ALLEN


One of the most iconic images of the city and one that, even if you don´t remember it, you´ve may have undoubtedly watched it at least once, is Woody Allen and Diane Keaton sitting on a bench at sunset in front of the river. This scene, frame or image that you have saved in your mind belongs to the brilliant film Manhattan by the director who happens to be a New Yorker.


While the protagonists are sitting on a bench with a breathtaking view of the Queensboro Bridge over the East River Side, we´re going to suggest something almost as romantic and with a stunningly photogenic view from DUMBO. This catchy name that New Yorkers use to refer to the Down Under Manhattan Bridge Overpass.


This district of New York is located on the banks of the East River in the popular neighbourhood of Brooklyn. Although it has always been a rather run-down port area, over the years, the buildings have been rebuilt; art galleries have been established; gardens and promenades have been created. This has turned it into one of the trendiest neighbourhoods, to the point that many people now consider it to be the new Soho.


To get to this pleasant part of the city, you can take the A or F lines to the York Street stop. However, the best option we can recommend is to do what New Yorkers do - we´ve already told you they love to walk! So stretch your legs, head on foot and walk the rest of the way from City Hall Park to cross the marvellous engineering feat of the Brooklyn Bridge.


On your walk to this area of the city, you will be flooded with the desire to take hundreds of photos.


Once you get to DUMBO, we suggest you go to Jane´s Carousel viewpoint, from where you will get a magnificent photo with all the engineering splendour of the Manhattan and Brooklyn bridges before your eyes, while the skyscrapers of the New York Skyline appear in the background.


Another excellent option is to take a stroll through the trendy Brooklyn Bridge Park, which usually gets filled with tourists, dog walkers, and skateboarders. Find a good bench or in one of the landscaped areas next to locals having a picnic and let your instincts take over, immortalising the Big Apple.


Your views from here are simply postcard-perfect; you´re sure to snap thousands of photos and want to capture every detail of Manhattan in front of your goofy grin. You´ll get a great perspective of the city´s skyline, where you´ll see skyscrapers compete to stand out from one another, from the new World Trade Center skyscraper to the Empire State Build and the Chrysler Building.


Address: New Dock St, Brooklyn, NY 11201, USA





THE GHOST STATION OF CITY HALL


Not a single title of this tip has ever been more fitting than on this occasion because this monument that we invite you to see is literally hidden! We can imagine you with that face of uncertainty and surprise: so how will I find it if it is hidden? So this tip will help you find the secret underground station of City Hall, a real Hidden gem!


When the New York underground was inaugurated on the 27th October 1904, the city´s mayor used a catchy slogan: "From City Hall to Harlem in 15 minutes". It was initially an underground line known as the "Manhattan Main Line" that ran for 15 kilometres with 28 stations, City Hall being one of them.


At the time of its construction, it was believed that this would be one of the busiest and most important stations on the line. Both because of its location just below New York City Hall, between Chambers Street and Center Street, and the beauty of its design and architecture.
The Spanish engineer Rafael Guastavino designed this impressive metro station, the same man who materialised other emblematic works, such as the one you will see in Grand Central´s tip 8. This Valencian maestro created a beautiful station in which he left his mark in the form of curvilinear architecture, with its recognisable brick arches, multiple vaulted tiles, brass chandeliers and glass skylights. In short, if someone tells you it´s a dance hall and not a metro station, you would believe it.


The only drawback to this station, which Guastavino masterfully adapted to, was its curious curved shape; for this reason, it is often referred to as City Hall Loop.
In the 1940s, the introduction of new trains meant a severe risk to passengers, who suffered multiple accidents due to the gap left by the central doors opening in a station with such a sharp curve. That, coupled with the fact that it was not a very busy station, sealed its fate. And that is how the City Hall Station ceased to be in use on the last day of 1945, being replaced by the neighbouring Brooklyn Bridge stop.


It has been closed to the public for years, although guided tours by the New York Transit Museum are available for about $50. If you want to see this hidden part of the city and your budget or time doesn´t allow it, take train no. 6 all the way to the end of the route, and you´ll pass by the ghost station of City Hall. You´ll be able to photograph and admire it perfectly as the metro passes through this point at a plodding speed for safety reasons. What you certainly won´t be able to do is get off!


Address: 52 Chambers St, New York, NY 10007, USA











KAYAKING OR ICE SKATING ALONG THE HUDSON RIVER?


Visiting New York at any time of the year is a good idea, although it is true that the weather has a powerful influence. If the winters are freezing, reaching temperatures below 0ºC, and the tunnel effect of the icy Hudson wind between the skyscrapers is harsh, don´t let your ideas freeze and dare to ice skate on one of the city´s beautiful rinks. On the other hand, if you decide to go in summer and the humidity and heat are suffocating in the asphalt jungle, don´t let your brains dry out and dare to take a kayak ride on the river. Either way, venture out and experience New York!


As we´ve already mentioned, New York is a city of extremes, and so is its weather, of course. The winters are downright harsh, so we suggest that you dare to ice skate between skyscrapers, dodging young ice-skaters who skate like crazy. Bear in mind that ice skating in this city is a real passion, especially considering that one of the iconic symbols of this city is its ice hockey team, known as the Rangers.


Please don´t be scared and give it a try; it´s will reward you with an adrenaline rush as you try to stay on your feet. The best skating rinks are at Rockefeller Center and Central Park. Although the first two are more classic and are featured in hundreds of Christmas movies, they´re more expensive - $25 for admission and $15 for skate rental. So to avoid the hour-long queue at this cinematic spot, we would suggest Central Park, for economic and romantic reasons, and this place is more authentic too (far less touristy). At Central Park´s Wollman Rink, you´ll pay just $19 admission and $10 equipment rental.


But if you visit during the summer season, a real adventure is a free kayak trip on the Hudson River or East River. A perfect experience to admire the New York skyline without spending a penny. It´s essential to know how to swim because even if you wear a life jacket, you´ll fall into the water more often unless you´re an experienced paddler. If you´ve never paddled a kayak before, don´t worry, monitors will give you instructions, and you can´t leave the area marked out by bollards.


The kayaking season is from May to October, and as it´s a free activity you can´t book, it´s less crowded during the week! The best places to take your kayak and enjoy the adventure of paddling down the river are Pier 26 and Pier 96, from where you can paddle down the Hudson River. While on the East River, the best pier by far is Pier 2 in Brooklyn Bridge Park, where you can enjoy the Manhattan Bridge and the Brooklyn Bridge.


Enjoy and be calm; although the river´s water is not crystal clear, it wouldn´t convert you into anything strange if you fall into it.







THE SECRETS OF THE GRAND CENTRAL


In NYC, we will encourage you to visit Grand Central Station, a place full of magic and secrets that we reveal here that will delight any curious tourists. This emblematic building is considered the station with the most platforms in the world, with 44 in total.


On the day of its inauguration on 2nd February 1913, and despite not being finished, the station was visited by 150,000 people. From that day on, the history of NYC changed forever. Today, more than 700,000 souls pass through its arcades every day, including commuters and tourists.


Facing 42nd Street, the façade of the Beaux Arts-style building makes it clear that this is no ordinary place. It stands out for its big Tiffany clock, which, at 4 metres in diameter, is said to be the largest in the world. The facade is also decorated with several sculptures from Greek mythology, in which you will recognise Mercury as the symbol of speed, Hercules for strength and Minerva for intelligence.


Once you enter its beautiful interior, you´ll see its cinematic staircase, which you´ll quickly recognise from the hundreds of films you´ve seen shot here: Modern Times, Superman, Death at the Heels, or The Untouchables of Eliot Ness, among so many others. And on the main lobby deck, you will enjoy a wonderful painting known as "the sky on the ceiling", which depicts 12 constellations with 2500 stars painted in gold leaf, 59 of which are illuminated by LED lights. This imposing painting is peculiar as it was painted upside down by mistake as if the sky was seen from above and not from below.


However, one of the most emblematic places in the lobby and the whole station is its information point, with its marvellous clock valued at 20 million dollars, a meeting point for many New Yorkers. This clock, which tells the time with pinpoint accuracy, is controlled by the atomic clock at the Bethesda Naval Observatory in Maryland. As an anecdote, while all the clocks in the station are set one minute ahead to prevent passengers from missing the train, this one in the lobby tells the exact time.


The last of the station´s many magical places that we encourage you to explore is on the lower floor of the building, right next to the Oyster bar-restaurant. Here you will find a vaulted area that ends in a series of pillars designed by the Valencian architect Rafael Guastavino. The uniqueness of this curious place known as "the whispering gallery" is the effect of the architecture whereby if one person whispers something towards a pillar, the person on the opposite side can hear it perfectly. A good place to confess!


Don´t miss the magic and secrets of Grand Central, and if you get bored, don´t forget that there is a tennis court inside that you can use for $80 an hour.


Address: 89 E 42nd St, New York, NY 10017, USA





AMONG JOGGERS AND CYCLISTS IN CENTRAL PARK!


In this asphalt jungle that is New York City, so affectionately known as Gotham to New Yorkers, there is a green oasis to relax, spend some free time or do sports. That spot is none other than Central Park, an ideal place to breathe "fresh air" and observe the locals going on with their daily lives.


Central Park is an artificial park whose construction lasted 20 years, from 1857 to 1877, for which more than 14,000 m³ of earth were moved from New Jersey to this site. This project, considered the first large public park in the United States, was designed by architect Calvert Vaux and agronomist Frederick Law Olmsted, the same architect who designed Brooklyn´s Prospect Park.


This park, considered the most visited park in the United States, receives around 40 million visitors a year, don´t miss out on being one of them!
It is a rectangular-shaped orchard, which fits perfectly into the grid of streets that criss-cross the island of Manhattan.


With 340 hectares of meadows, artificial lakes and forest crossed by a labyrinth of paths, the park stretches from 5th to 8th Avenue and from 59th Street to 110th Street. Its immense dimensions are 4000 x 800 metres, larger than two of the smallest countries in Europe, the Principality of Monaco and the Vatican City, and is crossed by 45 kilometres of paths for pedestrians, frequented by pedestrians, joggers, skaters and cyclists, and 9 kilometres for horse-drawn carriages. Choose the option that suits you the best.


On your walk through this orchard, you will find as many points of interest as if you were in an open-air museum. It is not just the rich vegetation of more than 4 million trees, bushes and more than 1500 species of plants where American elms, cypresses, beeches predominate, with magnolias and cherry trees in bloom being a great attraction in spring. In addition, this green oasis is the ideal place for birdwatchers, who come in large numbers to enjoy watching migratory birds.


Among the attractions of the place, we suggest you visit the Pond crossed by the mythical Gapstow Bridge, the Bird Sanctuary, the zoo and the Great Lawn, where New Yorkers go to a picnic in large numbers. Don´t miss The Terrace and Bethesda Fountain, Belvedere Castle and Jackie Onassis Reservoir.


But if there is one spot that receives thousands of pilgrims, it is Strawberry Fields, a memorial mosaic with the inscription "imagine" in honour of John Lennon. He was murdered in the vicinity in front of the Dakota Building.


Address: New York, NY 10024, USA



A FREE FERRY FROM STATEN ISLAND TO SALUTE THE STATUE OF LIBERTY


After walking non-stop around the city of New York, there is nothing better than taking a well-deserved break, and if that break comes with an exceptional view over the city and the most recognisable of its symbols, it could be great, right? The Statue of Liberty awaits you!


Once you´ve wandered all over southern Manhattan with the marvellous Washington Square Arch, imagine Woody Allen rambling about his traumas while playing chess. When you´ve walked through the alternative neighbourhoods of Soho, Tribeca and Greenwich Village and their iconic concert venues, from which you can imagine Lou Reed or Bob Dylan in their rogue years. After touring Little Italy and China Town, which almost doubles the latter. After seeing City Hall and touching the Wall Street bull´s testis, something you have to do to get good luck! And be awed by the World Trade Center Memorial, then you´ll reach the edge of Manhattan and find yourself in Battery Park, the perfect place to consider taking a much-needed break.


This is where you´ll find the ferry stop from Manhattan to Staten Island, departing every 15 minutes; the ride lasts about 25 minutes, and BEST OF ALL, IT´S FREE!


On this beautiful boat tour, you will cross the bay and pass close to New York´s most recognisable landmark, the Statue of Liberty! This sculpture by Bartholdi was a gift from the French to the united states to commemorate its100th anniversary of independence. The famous statue represents freedom in the form of a woman whose face is Bartholdi´s mother. That´s the love of a son! The sculpture steps on chains as a symbol of oppression and holds a torch, while in the other, she holds a tablet inscribed with the date of the American Declaration of Independence. "JULY IV MDCCLXXVI".


Whether you´re sitting on one of the ferry´s benches or seats or from the deck, you´ll enjoy the beautiful views of the skyscrapers as you leave Manhattan. You´ll feel the wind blowing in your face and ruffling your hair. Once you get to Staten Island, you can recreate the view or take the next ferry back to Manhattan.


Imitate Melanie Griffith in Weapons of Woman, and take this ferry where you can take a well-deserved break and watch freedom and skyscrapers go by.


DON´T LET THIS EXPERIENCE PASS BY!


Address: Upper Bay, New York, NY 10004, USA