Graz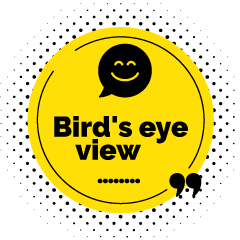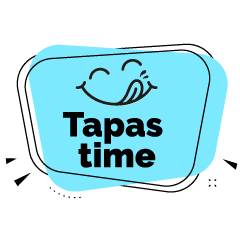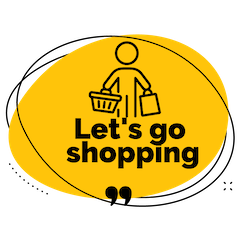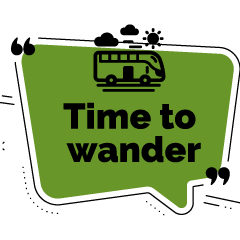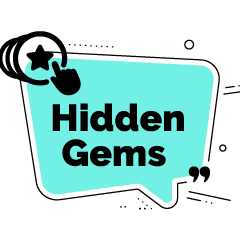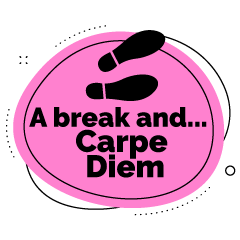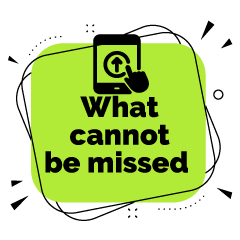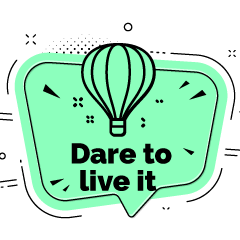 FROM THE TOWER´S POINT OF VIEW


In southwestern Austria, in the beautiful state of Styria, we can find a jewel called Graz, whose historic centre was declared a World Heritage Site by UNESCO in 1999. This warm and friendly city, which, incidentally, is the birthplace of renowned actor Arnold Schwarzenegger, is a perfect example of the fusion between past and present, as it has an exciting mix of architectural styles that will not leave you indifferent.


The great thing is that we don´t need to leave the historic centre to enjoy the beautiful views, climb the Schlossberg hill, in the heart of Graz, there are the remains of an old defensive fortress of which today only the famous Uhrturm survives intact or, for others words, the clock tower, one of the symbols of the city and whose mechanism has continued to mark the hours since the 18th century, although, yes, the origin of this construction is much earlier. The first official mention of this tower is in the 13th century, and its current appearance is due to a renovation that took place in the 16th century.


In their quest for conquest, Napoleon Bonaparte and his armies demolished the old fortification, leaving nothing more than the old bell tower and clock tower at whose feet you now have a beautiful garden area with stunning views from the city, city and the river Mur.


The truth is that there is more than one way to reach the top of the Schlossberg: on foot, via the so-called Kriegssleig, climbing about 260 steps, with the Schlossbergbahn (a funicular) or using an elevator: The Schlossberglift, which takes you in very little time. To the belvedere and which, in reality (for just under 2 euros) is the quickest and most convenient way to get there and thus enjoy much more time in this charming city that is worth exploring.


Address:
Access to the Schlossberglift is found on the square.
Schlossbergplatz
8010
Graz



SURROUNDING WITH A LITTLE HISTORY


Graz has been proud to hold the title of "Culinary Pleasure Capital" since 2008, and in many places in the city, you can find proof of this. Indeed, meat is usually the main protagonist of its gastronomy, whether it is elaborated dishes or street specialities, so appreciated by the local inhabitants themselves and, precisely, one of these snacks so appreciated by the people of Graz is the Käserkrainer. It is a type of smoked pork sausage stuffed with cheese, easily found in the so-called Würstelstände, typical Austrian street stalls. It is usually roasted in the oven and has its origins precisely in Graz, and it is customary to eat it with a radish and mustard sauce.
In the old town´s main square, Hauptplatz, it´s easy to find some of these little stalls in the incomparable setting. Do you dare to try them?... and why not let yourself be tempted by a sweet... and try the cakes known as Sissi-Busserl. For this, you can go to the oldest bakery in the city, the Hofbäckerei Eddegger Tax, whose facade is already a monument in itself.


This beautiful wooden facade, which attracts the eye with its richly carved decorations, is located between Sporgasse (the oldest street in the city) and Freiheitplatz.
Although its current location dates back to 1880, the business is much older. This bakery is a fundamental "institution" in Graz and is mentioned for the first time in a document from the year 1569, nothing more, nothing less!


Austria-Hungary´s coat of arms will undoubtedly catch your eye, representing a double-headed eagle, which appears at the top of the main entrance and is the original carved by the master cabinetmaker, a native of the city of Graz itself—called Anton Irschik. This was a privilege granted to the establishment, which received the authorization and honour to bear the shield as mentioned above when, on the occasion of the famous Emperor Francis I´s stay in the city, the Hofbäckerei Eddegger Tax was named one of the official suppliers of the table of the imperial court. And that is why, in his time, he was granted the right to wear such a prestigious badge.


Address:
Hofgasse 6





DO YOU LIKE PUMPKINS?


If you like shopping, you´ll find that Graz offers multiple possibilities, although to tell you the truth, strolling through the emblematic Sporgasse is almost a must for visitors. It is a busy commercial street, one of the oldest in the city, where the pedestrian reigns, as happen in nearly the entire historical centre. In it, you will find different types of businesses and many buildings whose facades, worthy of being admired, give it an extraordinary charm.


You can find all kinds of items and souvenirs there, but you want to take something associated with this part of Austria! Is it not? Something different and unique, which differs from the usual souvenir... well, you should know that Styria, the state of which Graz is the capital, is famous for its pumpkins and that, in this part of the country, the cultivation of this vegetable is a great tradition made for an exact reason, to extract the "green gold" contained in its nuggets, its precious oil!, the Kürbiskernöl, which is the true "superstar" of the gastronomic culture of the region and which, in these lands, is used incorporate the two savoury dishes, salads as desserts.


If you want to take something emblematic, really typical of this part of Austria, don´t forget to grab a small sample of this extraordinary pumpkin oil. You can find it not only in typical product stores but also in supermarkets at excellent prices.


There are about 3,000 farms that produce this appreciated oil with a controlled designation of origin, and there is even a well-known championship in Austria where the best of the year is awarded.


What if... when it´s time to take this "piece" from Styria home, don´t forget to bring it along with your checked bag!





AN ALIEN IN THE MIDDLE OF THE CITY


Indeed, the incorporation of futuristic-style buildings amid old centres steeped in history has never been without controversy. It is often much-criticized almost everywhere, but it seems that the capital of Styria has already known how to integrate. Excitingly, some examples of this contemporary architecture.


If there´s one thing that stands out in the centre of Graz that´s sure to catch your eye, it´s the exterior of the Kunsthaus Graz.


It is a curious building whose original and particular form, almost "organic", endowed with 16 upper "eyes" that work as skylights, give it a rather strange appearance. That´s precisely why the city´s inhabitants have affectionately named it "friendly alien".


It is one of the most important centres of contemporary art in Austria. While the interior may be attractive, the truth is that it is the building itself that is often the object of most interest to the visitor. It consists of around 1,300 photovoltaic panels, which provide all the energy needed for its maintenance. The "friendly alien" was opened in 2003 on Graz´s nomination as "European capital of culture". It became an iconic building in the city from that moment on, and a photo in the background became almost mandatory.


The architects responsible for its project were Colin Fournier and Peter Cook, and it is located on the banks of the river Mur.


Address:
Lendkai, 1
8020 Graz





BIRKLE´S GLASS


If there is a street in Graz known for being the public heart of the city, it is undoubtedly Herrengasse, which leads to the town hall square itself (the very popular and lively Hauptplatz). Cars cannot enter this public road as it is wholly reserved for trams, pedestrians and cyclists, so it is always full of life. It´s such a popular and frequented street that maybe, precisely for that reason, you don´t expect to find something that will surprise you so much. This is something very little known and that you can discover inside the parish church of the "holy blood", the Stadtpfarrkirche Zum Heiligen Blut.


This 15th-century Catholic temple was built at the wish of Emperor Frederick III of Habsburg. Still, its architecture and its mixture of styles are not what will catch your eye. Probably not. The most unusual thing that you will discover inside is a detail of one of the stained-glass windows, work by artist Albert Birkle, which were made in the 1950s of the last 20th century to replace the original stained-glass windows that were damaged in World War II.


What characters can you find represented in them to make your mouth drop open in surprise?... Well, Hitler and Mussolini themselves. But how? How is this possible? Indeed, the first thing that crosses your mind is to ask yourself, what are they doing there? And you probably also wondered why they weren´t taken out and more style issues, but if you look closely, there are a lot of details that will clear up this unknown... if you notice, these windows date back to the 50s, the war was over, and the dictators had been defeated. That is, it cannot be an apology or tribute to these terrible numbers. Look closely! See how they are represented!... Albert Birkle places them as Christ´s executioners, as two figures who seem to mock the torture suffered by Jesus.


It´s a criticism of fascism and not a tribute as one might mistakenly think if one does not analyze the details of the work, the context and the trajectory of the artist himself, who represent these two dictators as executors of something horrible, in such a symbolic way. Birkle was an artist whose works were banned during the Third Reich regime, his art having been considered "degenerate art" by the Nazi authorities, who did not like his expressionist tendencies at all.


Address:
Herrengasse, 23
8010
Graz



SLIDE MOUNTAIN DOWN!


It may be that in your eagerness to capture the most beautiful photograph, you decide to climb, as part of our recommendations, Schlossberg Hill using that elevator you take at Schlossbergplatz.


Still, after admiring the stunning views, you will need to return to the downtown.... what if you do it in an original and fun way, suitable only for the most daring?


The interior of this mountain is like an Emmental cheese, all "pierced" inside. That´s because it´s full of tunnels that served as a refuge for the city´s inhabitants to hide and protect themselves from the bombings of World War II. Still, among them all, in the very heart of Schlossberg, there is another exceptional drilling... a giant toboggan dug into the mountain! Yes, yes, as you listen! A sledge! Like a huge "serpent" 175 meters long, which serves to descend the 64m high mountain, following a path that goes around the elevator that serves to climb to the top of the hill.


Te descent is only 40 seconds approximately. But the adrenaline release is guaranteed..., and it is estimated that you reach an average speed of around 25/30 km per hour.
A kind of traffic light regulates the entrance to the sled that it is essential to respect for a safe descent and remember not to take any object that could fall with you, as recommended in any attraction of this type.


Don´t forget that you´ll be gliding through the interior of the mountain, so keep in mind that there won´t be much light, so if you have claustrophobia, maybe you should think twice... but if this little detail doesn´t give you any problems ... so, go ahead, fun guaranteed with a return to the city centre in the most authentic way!


Remember that the access to get it is near the Uhrturm, the famous clock tower.


Do you have the courage to try it?





GRAZ, CITY OF FESTIVALS AND MUSIC


The opera house, Opernhaus de Graz, is the second largest in this country, whose musical tradition, as everyone knows, is essential. It is located between the old and new areas of the city.


This building is not very old, it dates from the end of the 19th century, but it is still a crucial element within the varied architectural cast of this beautiful Austrian city. Today its appearance is not identical to what it had initially been, as unfortunately, it was partially destroyed in 1944 due to the bombings of World War II. When its entrance was rebuilt, they decided to do it with a bit of more superficial ornamentation. That is what Viennese architects Ferdinand Fellner and Hermann Helmer designed in their day.


But Graz is not only famous for masterfully combining its historic architecture with contemporary buildings, its beautiful facades and its gastronomy, but also for its rich cultural life. Proof of this is its numerous and prestigious festivals, held mainly in the summer, which make its streets, patios and squares exceptional scenarios to host events as diverse as, for example. This steirischer herbst since 1968 is the first European festival to be treated, through from various disciplines, the dissemination of artistic, musical, literary initiatives, etc. Next to this emblematic opera house, as a reflection, once again, of the city´s taste for the interaction between tradition and modernity, you can see an enormous metal sculpture called "sword of light" and which was created in 1992 by the artist Hartmut Skerbisch for that Herbst Steirischer.


For the creation of this enormous figure who holds a sword in one hand and a globe in the other, he was inspired by a booklet based on a work by Frank Kafka and the Statue of Liberty found in New York.


And these festivals are a significant part of the cultural life of Graz, there are many types and themes, but perhaps, together with the steirischer Herbst, the styriarte is also another one of the best known. It is a festival that, since 1985, has been dedicated to the dissemination of classical and ancient music, seeking to make it accessible to all audiences.


Address:
opernhaus
Kaiser-Josef-Platz 10
8010 Graz



DISCOVERING THE MOST BEAUTIFUL FACADES AND YARDS IN THE CITY


Graz is a city to walk around. Every corner has more than a pleasant surprise prepared for us, as is the case with more than one magnificent decorated facade, adorning buildings from past centuries that deserve the visitor´s attention for their appearance and charm so special. But, some beautiful courtyards hidden along the city´s main streets, between small alleys, dare you to discover them?


Starting from Herrengasse, you can make the first stop at Grazer Landhaus, the regional council and government seat, where the city´s tourist office is also located. Its normally accessible interior patio is considered an architectural gem of the Italian Renaissance style. Built in the 16th century and designed by architect Domenico dell´Allio.


Address: Herrengasse 16


Directly ahead, walking along the Herrengasse itself, you can admire several buildings of great beauty, such as the historic Herzogshof, which was formerly the residence of the Dukes of Styria. Still, nobody calls it that..., and that´s because the beautiful frescoes painted by the artist Johan Mayer de Vorau in 1742, which adorned its facade, earned the nickname "Gemaltes haus", which means "painted house". This is one of the best known historic houses in the old town. Until the mid-fifteenth century, it was linked to the official activities of the Habsburgs who served as princes of Styria. As time goes by, it will change its inhabitants and also its use, and in itself. As early as the 18th century, when it passes into the hands of a new owner named Franz Von Lathurner, he will be in charge of ordering the complete redecoration of the Johann as mentioned earlier Mayer´s building, which will remove any traces of the old frescoes by Giovanni Pietro de Pomis to replace it. Those you can currently appreciate represent different mythological elements and deities such as Bacchus, Vulcan, Vesta, Apollo, Pluto, Mercury, Minerva, Aesculapius, etc.


Address: Herrengase 3


If you go through any of the arches next to these beautiful buildings, which give access to some alleys and alleys, you will be able to discover charming corners.
When you arrive at Hauptplatz, don´t forget to look at the decoration of the Luegghaus. In this building, you can find one of the stores of the famous Austrian brand Swarovsky and its facade is also an excellent example of the rich exterior ornaments that are proud of these houses. Historical In this case, we are not looking at any frescoes, but rather stucco reliefs in the form of garlands. If you look closely, you can see that among them hide several mouths and noses as a curious detail.


Address:
Hauptplatz 11, Sporgasse 2


On the Sporgasse side, right in front of the Luegghaus, is the no less beautiful Jugendstilfassade, whose beautiful floral decoration, also done in stucco relief, follows an "art nouveau" style by August and Bullmann Ortwein.


Another beautiful place accessed by the Sporgasse is the "courtyard of the Teutonic Knights". More or less at the height of the middle of the street, on the corner of the Hofgasse, we find access to this beautiful cobblestone courtyard of the former headquarters of the Order of the Teutonic Knights, an ancient and famous religious, military order founded in the 12th century by the German Knights of the Crusades, in times of the third crusade.


Address:
Sporgasse 22







IN THE MIDDLE OF THE MUR RIVER


One more element of this architectural project from 2003, the result of the nomination of Graz as European cultural capital, is found, right on the Mur riverside, another outstanding construction of great originality and innovative design, characterized by its curved and somewhat twisted shapes and that seem to want to imitate the ripples formed by the current. We are talking about the one known as Murinsel or the same as "Isle of Mur".


What at first glance looks like an artificial island is not. We could say that, on the contrary, it is a large structure that is attached to the riverbed thanks to a colossal anchor. That is, it is something more like a large barge than an island. Two extensive walkways connect the two banks, making them accessible and passable for pedestrians and providing stability.


This steel and glass construction is the work of the New York artist Vito Acconci and is about 47 meters long. In addition, its construction was an excellent impulse to clean the waters of this critical river artery that crossed Graz and suffered from discharges that have polluted it for several years, thus favouring the recovery of this incomparable setting for the use and enjoyment of local inhabitants and visitors.


The idea was to create a public urban space following the contemporary and artistic spirit that the city was looking for. At the same time, it coexisted in harmony with the beautiful natural environment that surrounds it. It seems that this spectacular project was achieved. What do you think?


But, above all, it is a great place to sit and relax for a while. This original "floating island" offers a genuine part with several undulating benches that form a kind of small arena, with a capacity for 350 people and designed to host all sorts of events. On the other hand, it also has a part covered by a transparent structure formed by glass panels. Inside, there is a nice cafeteria where you can enjoy a quiet drink and disconnect from everything else.