Delhi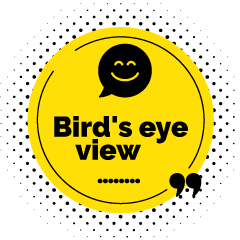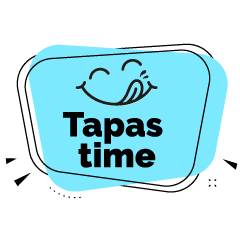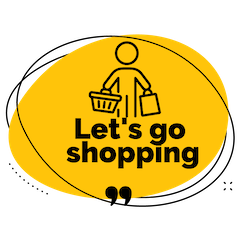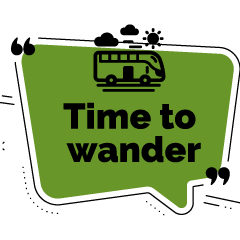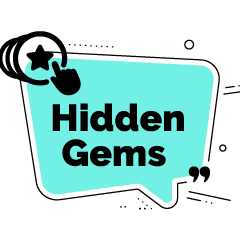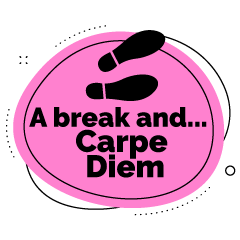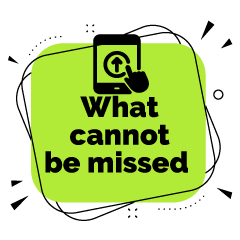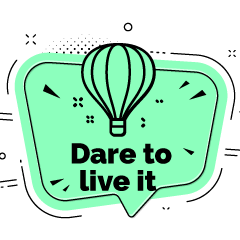 THE FRIDAY MOSQUE

In the city of Delhi, We have the Jama Masjid Mosque. It is one of those points of interest that causes us some amazement; it defines multiculturalism, coexistence, harmony between different religions and, of course, a before and after in the history of India.


Close to the Red Fort, in the heart of Delhi, this reddish construction of enormous size is a 17th-century Mosque known as the Friday Mosque, celebrating the day of worship for Muslims.


The construction dates back to the Mughal emperor Shah Jahan, nicknamed the builder. We owe several outstanding works in India, including the Taj Mahal. He defined a milestone in architecture by introducing the artistic grandeur in his constructions.


In 1638 he decided to move the capital to Delhi and build a new mosque to commemorate the Agra mosque. The mosque is crowned with snowy marble domes combined with gold decorations. The Delhi mosque is more prominent in size and leaves us with a harmonious blend of Mughal and Hindu styles showing its magnificence and neatness throughout. At the entrance, three large gates give access to a central courtyard. First, we have to go past the vendors, the street markets, and the people who seem to go along with the infinite and tireless bustle of India; it´s like a soundtrack that will accompany us as soon as we close our eyes.


Once past the gates, the pace of life slows down, the hustle and bustle slow down, and we are greeted by a peaceful atmosphere. In the courtyard, there is a pond for believers to cleanse themselves.


Besides all the history and sensations, here we are treated to splendid views of one of the largest cities in the world; from its esplanade, we enjoy an unparalleled, elevated view over the city.


Suppose we want to feel more of the immensity. In that case, it is possible to access its minarets, which are 40 metres high and have about 100 steps, giving us a more extensive panoramic view of Old Delhi, including the Red Fort and the labyrinthine network of streets. It is a unique way to experience a big city like Delhi.


Jama Masjid Rd, Jama Masjid, Chandni Chowk, New Delhi, Delhi 110006, India
Metro: Jama Masjid metro station
Chawri Bazaar
PAKORAS

Having this delicacy is a must!!! Pakoras are a famous snack and can be found all over the country. This dish is a traditional snack, passed down from generation to generation in almost every household.


Any time is an excellent time to enjoy these "little balls"; there is no excuse for not having them. They have pakoras if it rains: pakoras, if someone is coming home a good option is chai and pakoras if it´s hot: pakoras, if it´s cold: pakoras, but always pakoras. The recipe may vary from family to family. Vegetables are cut up and bound together to form small, irregularly shaped fritters. Potatoes, onion, cauliflower or carrot, either grated or finely chopped, seasoned with turmeric, ginger, coriander, chilli powder, and garam masala, with all this and chickpea flour will form a batter, which is then deep-fried. They are served with hot sauce, mango chutney or yoghurt sauce. This homemade snack can also be tried in Street food stalls, with street stalls selling fried, crispy pakoras served with sauce.


Until the arrival of the Portuguese in the 16th century, there was no record of food being tempura fried. They stopped in India with their ships on their way to Japan, so many Indian cooks boarded the vessel and brought the culinary tradition to Japan, teaching the art of frying to the Japanese. There are differences; in India, besan (chickpea flour) is used to create texture and bond the ingredients together, while the Japanese use wheat flour to refine the technique.


Although nowadays pakora has also been modernised, with chicken or fish specialities, the traditional pakora used to be made of vegetables, as it is the very essence of a vegetarian country by excellence, where they emphasise that we are what we eat. A good diet is believed to bring us good karma.


In the case of Brahmins, the most crucial caste, always linked to political or religious power positions, they stress the importance of vegetarianism so that their soul continues in constant evolution and marks the future reincarnation.


In restaurants that have non-vegetarian options, we will find signs indicating it; it can be said that they are almost obliged to announce it to avoid someone making a mistake and staining his soul.


MOONLIGHT


If we like shopping, we are in the right place!
We must bear in mind that the city is an infinite bazaar, where the colours, garlands and shiny items will leave us spellbound. Maybe in the most unusual place, you´ll find that piece you´ve been looking for tirelessly, or perhaps something you weren´t looking for but that you´ll fall in love with.


The life of this city envelops you with unceasing magic where shopping is the order of the day. We discover something that we like and surprise us more and more every metre we advance; the hundreds of shops will dazzle us with the colours of their clothes, designs, textures, shawls, jewellery, cosmetics, natural medicine. It´s like being immersed in a film where Aladdin might appear jumping over the roofs of the small shops. Everything seems to be possible in this paradise.


Despite having an infinite number of markets and bazaars for shopping, we chose Chandni Chowk, meaning moonlight, one of the largest markets in India, located in the heart of Old Delhi and close to the Red Fort. According to history, in 1650, the daughter of the Mughal emperor Shah Jahan was the one who designed this market.


There was a pond in the centre of the market that was supplied with wáter from a canal from the Yamuna River, where the moonlight was reflected. Later, it would be replaced by a tower with a clock, which disappeared in the mid-1950s. Our senses will undoubtedly play a fundamental role in this place, making it a unique experience.


The original layout of the market was laid out in a crescent shape, but over the years, this shape has been lost, with one main street leading off from countless small streets.


There is an order within the orderlessness in the market; it is organised in categories: books, clothes, looms, food, jewellery and a large variety of products. Apart from the history that its aisles tell, this is one of the most critical markets in India, which continues to be a point of reference when it comes to finding any product.


Chandni Chowk is a cultural spectacle, a place to immerse oneself in the hustles and bustles of a big city. A place to witness the cultural mix, observe the women decked out in their best saris, the turbans of the Sikhs, altars to different gods and Muslims on their way to the Jama Masjid mosque.


Metro Chandni Chowk (Yellow line)
AN UNDISCOVERED GEM


This 72.5-metre high tower, declared a World Heritage Site in 1993, is the tallest minaret in the world. The building is red sandstone, decorated with marble and verses from the Koran. The exquisite ornamentation is finely carved. It is truly a sight to see.


To this day, there are still several theories about its construction; some claim that it represents a tower commemorating victories, although the most widely accepted idea is that it was built as a free-standing minaret of a mosque. This place is a real jewel to be discovered, which can be visited without excessive crowds; the bravest can venture up the 378 steps to enjoy excellent views of Delhi.


In the same enclosure, there are several buildings, including the beautiful Alai-Darwaza gate, an original work of Indo-Muslim art, red and with a large dome. Also, the Quwwat-ul-Islam mosque is considered the oldest mosque in India, dating back to 1190. Another building is the Alai Minar, which is only 24 metres high and was never completed. However, it was intended to be higher than the Qutub Minar.


Another jewel is the Iron Pillar, constructed in 402, which has inscriptions in Sanskrit and is almost intact. The complex also includes several tombs that constitute a great monument and enjoys a sublime tranquillity that allows one to lose oneself among the buildings. The construction of the Qutub Minar began in 1200 under the rule of Qutb-ut-Din-Aibak, founder of the Delhi Sultanate, which comprised five dynasties. The first was the slave dynasty. It is so named because its sultan was an enslaved person known for his conquests and annexation of territory, which was continued by the next dynasty, the Khilji, who managed to expand the region towards the centre of India.


The next, the Tughlaq of Turkic-Indian origin. These dynasties originated in the central part between Asia and Europe. The Sayyida claimed to be descendants of Muhammad and the last of the sultanate, the Lodhi dynasty, who moved the capital to Agra. This period leaves a cultural cocktail of architecture and religions that bring grandeur and always surprises.



Qutub Minar,Seth Sarai, Mehrauli, Nueva Delhi, Delhi 110016, India
A SYMBOL OF POWER

Although Delhi often shows its most chaotic side, it is also part of its charm and way. But that doesn´t mean that no absolute wonders can be forgotten in our itinerary of visits amidst all the chaos. This jewel, of which we will now speak, declared a World Heritage Site by Unesco, will leave us absorbed by its beauty and will give us moments of reverie, in which the play of colours contrasts and brings movement.


The tomb of Humayun, the second Mongol emperor, is laid to rest in this complex, which was built in 1570 in red sandstone with black and white marble details.


Although he was a skilled warrior playing a brilliant military role in real life, his death was far from heroic. He accidentally fell down a flight of stairs. As a token of her immense love for him, his wife had a mausoleum built for him. The architect Mirak Mirza Ghiyas, of Persian origin, was in charge of significant Persian influence. Here you can see all the monumentality of a tomb, a benchmark of Mughal architecture, which would reach its splendour some 80 years later with the construction of the Taj Mahal.


In addition to Humayun´s mausoleum, the entire compound contains other tombs and 16th-century gardens, including Nila Gumbad, Isa Khan, Bu Halima, Afsarwala, and what has once preserved the residence of the artisans, many of whom were of Persian origin.


This tomb is one of the grandest and best known in the Islamic world, as it depicts four rivers connected by canals in a quadrant, which are spoken of in the Quran. Humayun´s remains lie in the central part, surrounded by more than 150 family tombs. This part, known as the dormitory, really represents the royal pantheon of the Mongol dynasty.


It has an octagonal plan design repeated on the first floor, and above which rises a 42-metre dome clad in marble, blending black and white in a genuinely exquisite manner. The entire structure is an expression of the Islamic world, an expression of what is considered the heavenly paradise of the Koran, and a symbol of the power of the Mongol dynasty.


Mathura Road Opposite, Hazrat Nizamuddin Aulia Dargah, Nizamuddin, New Delhi, Delhi 110013, India.
...EATING WITH YOUR HANDS

One of the first cultural shocks for many Westerners is eating with their hands - how can I get greasy and enjoy food like this? A spoon, please? But ... Is it always like this? These are some of the questions that cross our minds. Still, it is also worth mentioning that we will find cutlery in hotels, restaurants and places dedicated to tourism, hence the challenge!


What could be better than to experience the culture through one of the most basic acts, eating?


Food is considered divine; it satisfies our needs and provides vitality to our organism. It fills it with life and health, but this must be done correctly. It is even considered cleaner and more hygienic to eat with your hands, as long as it is done correctly.


Clean hands and short nails symbolise hygiene, which nourishes our body and soul. But the real art lies in not smearing, inserting small handfuls of food in your mouth with your fingers, without the sauce dripping off, although, among some populations, this is not considered wrong. Through our senses, we will enjoy the food, this ritual, the visual colouring, the smell with the aromas that penetrate to the brain, and the taste with the combinations of flavours.


There is a whole set of rules and etiquettes and established norms. To eat, we will always use the right hand, except for the index finger, which is considered impure, as is the left hand, as it is the one used to wash after entering the bathroom.


If we arrive at a house, we have to take off our shoes with our left hand. Sometimes the food is placed in the centre; this is another symbol of hospitality, a way of sharing with others. In the end, you should wash your hands.


Another thing that surprises travellers is burping. You should know that it is not bad manners; in the Indian culture, the body is listened to, letting its most natural expressions come out without being repressed, without punishing the body by going against nature.
BOTH A RELIGION AND A WAY OF LIFE

This temple is one of the most attractive and must-see places in Delhi (Sikh). It is majestically built in white marble that contrasts with its golden domes. This building was a palace called Jaising Pura, which belonged to the governor of India in the 17th century. It was also the residence of the eighth Sikh Guru. He gave aid and water to many sick people during the cholera epidemic. To this day, the water from this place is considered miraculous and loaded with healing powers. Regardless of religion or location of origin, many visitors come to the temple to drink this water and obtain its benefits; others bottle it and take it home.


Another interesting fact about this temple is its extensive kitchens where volunteers work every day to feed thousands of people, no matter how much money they have. This selfless work is a sign of the essence of their religion, service, being beneficial to the community, showing that this religion is a way of life, brimming with love and optimism that nourishes the spirit.


The origin of Sikhism goes back to the year 1469 when Guru Nanak, after several journeys, preached about religion as an element of union, not of destruction and conflict. In this way, he intended a rapprochement between Hinduism and Islam to avoid altercations that would alienate man from God. Thus, more than a religion, a way of life was born.


Its followers are known as Punjabis. This is the language they use and the characteristic oversized turban, where they hide their long hair.


This monotheistic religion speaks of an unnameable and unrepresentable God. They claim equality between men and women, which is carried out in every sphere of life. Women occupy ministerial positions equal to men. This temple and everything it contains is a genuine box of surprises. Undoubtedly, this place will envelop us with its whiteness and spirituality and nourish our soul with its selfless lifestyle of service and love for others.


Hanuman Road Area, Connaught Place, New Delhi, Delhi 110001, India
WALKING AMONG EMPERORS

A stroll in front of this colossal construction declared a World Heritage Site by UNESCO in 2007 is a must, whilst you can picture the life of the Mongolian emperors. They lived here for 200 years and enjoyed its colour and high walls. But, it is not only that, in addition to the splendid life of emperors, its robust construction has allowed it to face the harshness of time and history. Its building dates back to 1638 when Shah Jahan moved his house from Agra to Delhi, a new capital, Shahjahanabad, in Old Delhi.


The architect in charge of this work was the same architect who designed the Taj Mahal, Ahmad Lahori, and it took ten years to complete. The constructions of this period show the grandeur and the desire to leave the emperor´s mark, in this case, the Red Fort. The Red Fort is similar to the Agra Fort, although it is more prominent. Sadly, when Shah Jahan fell ill, his son Aurangzeb would imprison him until the end of his days. So began the decline of the Mughal period. The fall of the fort would soon become visible as the lust for power triggered succession struggles.


With all the instability, the Persians plundered the fort, taking all the treasures, including the valuable golden throne in the shape of a peacock and encrusted with precious stones. The Kohinoor diamond, which can be found adorning the crown of the Queen of England, was part of the throne. The fort was to continue to be the protagonist of misfortune when in 1760, the silver roof was melted down to continue funding the fighting. With the arrival of the British, it did not improve, and the fort continued to suffer the ravages of occupation and destruction. Be that as it may, a tour of this enormous place is well worth the effort; it´s like wandering through the corridors of history.


Netaji Subhash Marg, Lal Qila, Chandni Chowk, New Delhi, Delhi 110006, India
Anything can happen in this centric spot!!!

This is one of the busiest squares and has a curious mix of people, from suit-and-tie clad executives drinking coffee on the street to traditional, colourful saris. Connaught Place is the clear image of British colonialism, with its early Victorian building lines and India´s bright, folkloric contrast. Its construction required the people who lived in its vicinity, even though it was mostly a large forest populated by trees and jackals. It was named after Queen Victoria´s third son, the Duke of Connaught.


The square, often abbreviated as CP, is the epicentre of the financial world where large companies have their headquarters. Countless cafés, restaurants, brand-name clothing shops, the city´s first luxury hotel, The Imperial, and India´s first underground market, which gave rise to traditional commerce, were located here.
This complex was completed in 1933 and dated back to the colonial period halfway between English modernity and traditional India. The British flag flew in the central part of the building until Indian independence in 1947. In this case, any spot is an excellent place to take a breather and watch the busy Delhi life go by as a mere spectator. In Central Park, we find a lively circular patch of greenery from which several of the city´s main roads lead off. Crossing the road can be an ordeal, with endless traffic, so we recommend going through the underground galleries.


CP is renowned for its dining experience, with exclusive restaurants for the more discerning and street stalls for the more adventurous. Another good way to take a break is to stop and enjoy a coffee or chai in the Indian Coffee House; However, its essence has been transformed by the arrival of large international fast-food chains that have displaced it. It never ceases to amaze us, not in vain. This place was the meeting point where intellectuals, politicians and academics expressed themselves freely and discussed for hours on various issues.


Connaught Place, Nueva Delhi, Delhi 11001.
Metro Rajiv Chowk (línea amarilla)