Hong Kong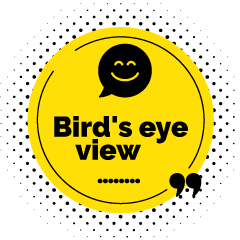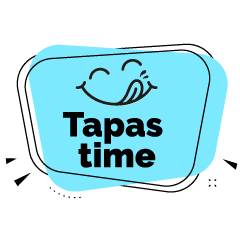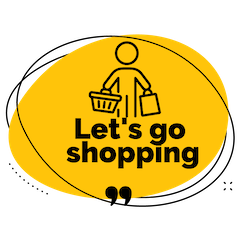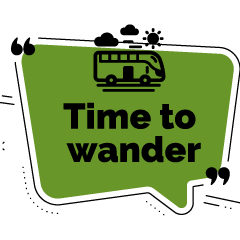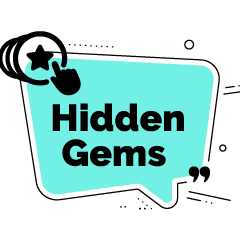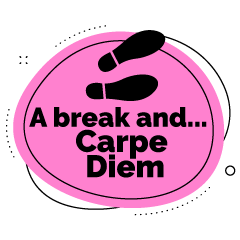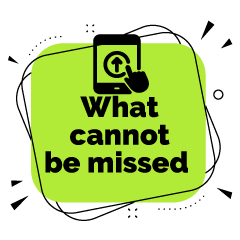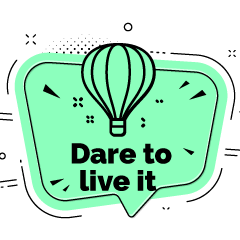 VICTORIA PEAK


With a height of 552 metres, spectacular views and more than seven million tourists every year, Victoria Peak, also known as Mount Austin or simply The Peak, has become the most popular tourist attraction in Hong Kong. From it we can get, without a doubt, the best views of the bay and the whole territory, something that makes it the ultimate viewpoint of Hong Kong.


You can go during the day, at night, or both, which would be the best way to enjoy both versions of the views, with daylight and with the illuminations of the numerous skyscrapers that stand out at dusk. Otherwise, you could go at dusk, so that you can take advantage of the last rays of the day with the first glimmers of night. And of course, you have to go up on a clear day, otherwise the fog or clouds will obscure the breathtaking views.


At the top of Victoria Peak, two shopping and leisure centres have been built, called Peak Tower and Peak Galleria, due to the large number of tourists who come to the summit. The Peak Tower is the last stop on the funicular and has a number of restaurants offering wonderful views. However, for the best and most spectacular views of Hong Kong, we recommend going a little further up to the Sky Terrace 428, where the entrance fee is charged.


It is possible to climb Victoria Peak using the funicular that has been in operation since 1888 and is used daily by some 12,000 passengers, most of them tourists. When you buy your ticket you can also buy the SkyPass. This pass gives you access to the terrace at the top of the tower for even better views.


Victoria Peak is open all day, the funicular operates from 7:00 to 00:00 hours with a frequency of between 10 and 15 minutes. There is a fee to use the funicular, and it is possible to purchase different types of tickets: one-way, return, adults, children and over 65s, which varies in price.


The Sky Terrace is open Monday to Friday from 10:00 to 23:00, and on Saturdays, Sundays and public holidays from 8:00 to 23:00. Prices vary, as does the funicular.


Address: Victoria Peak



THE DIM SUM


In Hong Kong, Cantonese food is dominant. And among this, a few small classic dishes are a perfect meal for the traveller and are easily found all over the city. It is the Dim Sum, steamed dumplings made of rice dough. They are light and very tasty thanks to their filling, which can be made from a variety of ingredients. They are usually served in bamboo steamers.


They can be eaten at street stalls or in restaurants, where they are usually passed on a trolley between tables and you take what you want. When it´s time to pay, you pay according to the number of dishes on the table.


These classic little Cantonese delicacies can be enjoyed almost any time of day, from morning to evening, and are more than just a meal in Hong Kong. They are part of everyday life. Eating Dim Sum and practising "yum cha", which translates as "tea drinking", is an art among the locals, who often drink hot tea with their food to aid digestion.


It is believed that Dim Sum, which is a name of Cantonese origin, originated in teahouses that served drinks and small portions of food to traders travelling the Silk Road. Today it is a custom that can be found throughout China, Hong Kong and in many restaurants in the West.


However, Cantonese custom dictates breakfast time as the most appropriate time to eat Dim Sum.


However, they can also be eaten throughout the morning, even after noon, when entire local families take the opportunity to enjoy these culinary specialities in what today would be a "brunch", i.e. a late breakfast meal.


Eating Dim Sum in the restaurants is a ritual. The first thing to do is to sit down and order tea. In these places there is usually no menu or menu, but simply carts full of portions of various sizes (small, medium, large or very large) that go along the aisles from table to table so that diners can choose the dishes they like while the waiters take notes on their choices. There are five types of dishes, depending on how they are prepared: fried, steamed, pan-fried, congee and desserts.


Dim Sum can be found in all kinds of establishments in Hong Kong, from five-star hotels to street restaurants in every neighbourhood. While some restaurants stick to the classic "char siu" (grilled pork) and "har gow" (steamed shrimp dumplings), there are some modern-day chefs who are putting interesting twists on traditional Cantonese cuisine, making dim sum a fresh and exciting activity for tourists and Hong Kongers alike.


LADIES MARKET


The Ladies Market is the most important and lively street market in Hong Kong, despite the fact that this city-state has a wide variety of shopping areas, markets and shopping malls. In Hong Kong you can find everything from the best imitations of brand-name clothes to the most incredible and expensive luxury shops, as well as large electronics, photography, jewellery and antique shops.


However, the Ladies Market is the one we have to mark on our maps. It is located in the centre of the Mong Kok district, specifically on Tung Choi Street, also known as Women´s Street, due to the fact that the market´s products are more focused on a female clientele. Hence its name, Ladies Market.


Even if you don´t want to buy anything, Mong Kok is worth a visit. It is the liveliest area of the city. There are always people in the streets no matter whether it is day or night, and it can get quite congested at peak times.


The main attraction of this market is the clothes, especially the imitations of important brands, although it is possible to find other items such as watches, antiques, souvenirs, stuffed animals and many other objects. And, as in the rest of Hong Kong´s markets, bargaining is an art that must be practised. The first price asked is never accepted. Depending on your skills, you can get some real bargains.


But in the Ladies Market, in addition to imitation clothes, you will find a multitude of electronics and photography shops, as well as numerous food stalls, some more appetising than others, and others as smelly as they are unappetising.


This market is open every day from 12:00 to 23:00 hours, and can be reached by metro, Mong Kok stop, exit E2, Tsuen Wan Line (red) and Kwun Tong (green).


In Hong Kong it is worthwhile, and very worthwhile, to buy electronics, something that can be found in the Ladies Market or in other recommended places for shopping in the city. It is important that we go with a decided product, informed of the price of the same product in our country and, before the purchase, check if the product has an international guarantee. If it does not have a guarantee, we will have to think about whether the savings will be worth it, as cheap things can be expensive. And we must bear in mind that if we have any problem with the electronic product purchased in Hong Kong, it will be covered in our country of destination.


The best shopping areas in Hong Kong to find honest sellers are Times Square and, in general, in the Causeway Bay area, where you will find many electronics and photography shops. Sai Yeung Choi Street is an electronics enthusiast´s paradise.


Address: Tung Choi


THE BRUCE LEE MONUMENT


Film is a craze in Hong Kong, and it´s overwhelming. More than 100 films are produced in the city-state every year, second only to Hollywood and Bollywood. But many of them are not big productions, but rather somewhat trashy, shall we say, due to the low budget, mostly aimed at audiences in countries such as Taiwan, Singapore, Malaysia, Thailand, the Philippines and Indonesia.


This cheap and violent Hong Kong cinema has produced world-class stars such as Bruce Lee and Jackie Chan, who are seen, along with lesser-known stars, on Hong Kong´s famous Avenue of Stars, located on the glamorous Waterfront Promenade in Tsim Sha Tsui East. But be careful where you step, because on the ground it is possible to see the stars named after great local actors and actresses. As well as being a film location with many stars, it offers spectacular views of the beautiful Hong Kong Bay.


At night there is a great atmosphere as many people gather here to watch the beautiful sound and light show that takes place every evening at 8pm over Hong Kong Bay and between the towering skyscrapers on either side of it. The best place to enjoy this attraction is the Avenue of Stars, where we also find the statue of Bruce Lee. More than forty years after his death, his legacy continues. In Hong Kong, where many of his acclaimed films were shot, a statue was erected in 2005 that stands 2´5 metres tall and was sculpted with his famous ready-to-attack stance from the film Fists of Fury.


This monument was made possible by the huge legion of fans of the Hong Kong actor, who raised more than 100,000 US dollars for the sculpture that was erected in honour of the Jeet Kune Do legend. The statue was created by Cao Chong-en, one of China´s foremost sculptors, and involved other artists such as Shannon Ma, the renowned 3D animator, and Yuen Tai-yong, a celebrated Hong Kong cartoonist, who were consulted to guide the work.


The Avenue of Stars is one of the most touristy places in Hong Kong, so don´t expect to be alone with the stars or the statue. However, it is advisable to stop by at night, take a photo with Bruce Lee, or at least with his statue and spirit, and enjoy the atmosphere and the spectacular lighting of the skyscrapers for a while.


Address: Waterfront Promenade, Tsim Sha Tsui East.


YAU MA TEI FRUIT MARKET


Visiting a market in a foreign country is always an interesting experience. We are likely to discover many unfamiliar things as we wander around, as our minds have a preconceived idea of how markets work.


Interestingly, Hong Kong is home to a different kind of bazaar and themed markets specialising in a single type of item, with a vibrant maze of stalls and shops covering everything imaginable about a specific product.


Located along the intersection of Waterloo Road and Reclamation Street, the Yau Ma Tei Wholesale Fruit Market was formerly known as the Government Vegetable Market, operating as a typical farmers´ market from 1913 until 1965, when all the other stalls, apart from the fruit vendors, moved out.


While initially only fruit and vegetables were sold in the market, fishmongers also established themselves in the market in the 1930s, at which time poultry, rice and other fresh foods also began to be offered. After the vegetable and fish sellers moved to the newly opened Cheung Sha Wan Wholesale Vegetable Market and Cheung Sha Wan Wholesale Fish Market in the mid-1960s, Yau Ma Tei Market was established as a market specialising exclusively in fruits.


Today, Yau Ma Tei is where approximately 80% of the fruits sold in the city are imported, which is strikingly reflected in its endless variety of fruits, ranging from exotic regional types such as peaches and mangosteens, to high quality fruits such as Tasmanian cherries or bunches of giant juicy grapes, each wrapped separately in plastic netting. Despite its wholesale activity, it also operates as a retail market during the day, bustling with shoppers, hawkers and, recently, even local instagrammers looking for a unique backdrop for their photos.


In addition, the market is famous for its architectural and historical value, as some buildings date back to the 1920s, with their facades covered in carved signs displaying the names of different traders.


Address: Waterloo Road and Reclamation Street.


SNAKE SOUP AND CHICKEN TESTICLES FOR LUNCH


If you want to experience Hong Kong properly, one of the ways is through its cuisine, tasting a typical menu that only locals can finish. Hong Kong cuisine can be a minefield of strange smells and even stranger tastes.


A menu in a local Hong Kong restaurant usually starts with snake soup. This starter is considered something of a gourmet dish, but also a famous warmer for the winter cold. Most of the city´s snake meat is frozen, but to taste the meat and soup at its best, it has to be fresh, and there aren't many restaurants that provide fresh snake meat in Hong Kong.


The best is to head to the Kowloon area, where in some places you can find the python or cobra you are going to eat in a cage and watch it being slithered onto the cutting block. It doesn´t get any fresher than this.


The soup comes with the crushed snake in it, although, if you´re braver, you can try the sliced snake in other varieties of dishes. By the way, as many say with almost all exotic meats, it tastes like chicken.


But save the chicken flavour for the main dish: gai zi, or chicken testicles.


This is a favourite food in Hong Kong restaurants for its supposed aphrodisiac properties. The Chinese, especially those in Hong Kong, believe in the saying "you are what you eat", so here you eat the organ to nourish it.


Before eating, you dip the gai zi into the broth in the pot, and it is ready when the outside turns opaque white. The inside remains soft, bursting inside your mouth when you bite into it. Eat them with rice, or with noodles and broth.


Dessert is left to your choice, to take away the good or bad taste in your mouth. Oh, and all accompanied by hot tea, which is how the locals take their meals, whatever the time of year.


BAMBOO SCAFFOLDING


Hong Kong is a new, cosmopolitan and modern city, but it is also a city of contrasts that maintains certain traditions. In the city of skyscrapers, which is almost twice the size of New York, for example, as it can only grow skyward, it is curious that bamboo scaffolding tied together with ropes is used to construct these giant buildings and other blocks.


When we see this scene, we can suffer from vertigo, as it is impressive to see the huge buildings surrounded by a skeleton of thin trunks, five to seven metres long, intertwined simply with the help of flimsy strips of plastic. Moreover, the canes are cut at an angle and only the tip rests on the ground. But science contradicts our giddy feeling because, in reality, bamboo is one of the strongest materials. And taap pang, workers specialised in this ancient art, are used in all the constructions.


But why, with all the technological advances available, do they still rely on seemingly weak wooden structures to support the weight of workers and materials? The main reason is of course the cost of this material. Despite the fact that good quality bamboo is becoming increasingly difficult to obtain, bamboo scaffolding is 30% cheaper than metal scaffolding. So it is still profitable for builders.


In addition to price, versatility and immediacy are other positive factors in favour of bamboo. If Hong Kong lacks anything, it is space, with buildings literally touching each other. This means that the rigidity of the metal makes it impossible to erect this type of scaffolding. However, the taap pang manage to cut, sharpen and adapt the bamboo to any surface, most of the time being the only possible option.


Also, another positive point for the use of bamboo is speed. In Hong Kong, buildings are constructed in the blink of an eye and bamboo is a great ally of this immediacy and speed. Experienced bamboo scaffolding workers are capable of erecting more than 20,000 square metres in a single day. It is spectacular to watch them climb like spiders up the structures, tying and reinforcing ropes to keep on climbing, most of the time, with no other support than their own hands and with the ground dozens of metres below. Designing, modifying and constructing these real spider webs is an art that is taught as it used to be. From master to apprentice. And those who make a living from this art say that it is not dangerous, that if the construction companies provide the appropriate fastening systems, the risk of accidents is minimal and that in the event of a collapse of the structure, the consequences would be less serious than if it were made of metal. All advantages.


LANTAU ISLAND AND THE GIANT BUDDHA


Lantau is worth a visit for its natural setting, which allows you to get away from the hustle and bustle of Hong Kong´s commercial and financial city, but also for its impressive Giant Buddha and Po Lin Monastery.


It is in the west of Hong Kong, and is perfectly connected to the Kowloon Peninsula, approximately one hour from the centre. It can be reached by MTR, the city´s transport system. The nearest station to Lantau is Tung Chung Station, just a two-minute walk from Tung Chung Cable Car Terminal, the starting point for those who choose to take the Ngong Ping 360 cable car up to the Big Buddha. From there you can take bus 11 to Tai O fishing village, or bus 23 to the Buddha.


There are two types of cable cars, a standard one and a glass-bottomed one for the more daring.


Going up by bus is less expensive. And on foot, not to mention on foot. However, if your budget allows, it is highly recommended to take at least one of the cable car rides, as it is not only the fastest way to get there, but also the most exciting. From the heights you can get a totally different view of the island.


Lantau´s main monument is undoubtedly the Big Buddha, a 34-metre high, 250-tonne bronze statue located at the top of the island. This is the largest seated Buddha in the world and an extension of the Po Lin Monastery. The Big Buddha symbolises the union of man with nature and the temple.


Visiting it is free of charge.


Directly opposite the statue is Po Lin, Hong Kong´s most important Buddhist monastery, located on the highest part of the island. Founded by three monks in 1906, Po Lin Monastery, which means the Precious Lotus, has more than a century of history behind it. Inside the grounds you can see, in addition to the temple itself, the monks´ houses, a vegetarian restaurant and small shops where you can buy incense. Visitors or tourists leave incense in the many incense burners of different shapes and sizes located next to the shops.


Inside the temple are three Buddha statues representing the past, the present and the future. If we are lucky, we will be able to see these disciplined monks at work during our visit.


After visiting Po Lin Monastery and the Giant Buddha, on the way back to Hong Kong it is advisable to stop at Tai O, a pleasant fishing village built on the water that is a surprising journey back in time, as it seems to be anchored in the past, with its traditional houses and numerous canals. It is called the Venice of Hong Kong for a reason.


Address: Lantau


HONG KONG PARK


If you want to disconnect from the hustle and bustle of the city, Hong Kong Park, located in the area known as Central and nestled between the giant, gleaming skyscrapers of the city´s financial district, offers a picturesque and attractive contrast between greenery and concrete.


This public park, open since 1991, covers an area of 80,000 square metres full of peace and tranquillity, making it a great place to go and relax.


Throughout the eight hectares of Hong Kong Park are numerous points of interest, such as the Edward Youde Aviary, opened in 1992, a year after the park´s inauguration. This sort of enclosed tent has 80 species of birds hiding in a beautiful "tropical jungle".


Inside the park you will also find other attractions such as the Botanical Garden, one of the largest in all of Southeast Asia, comprising all kinds of varied and exotic plants; an artificial lake, which is the natural habitat for various types of fish and numerous insects (Hong Kong is home to over 100 types of dragonflies and the vast majority are represented in this park); and the small Museum of tea sets, which is free and open every day except Tuesdays.


It is a very appealing place for all types of visitors, for those who want to escape from the hustle and bustle of the big city and take refuge in a little piece of nature, but also for the more sporty ones. There are several squash courts, a sports centre and a beautiful garden where people go to practice Tai Chi.


Hong Kong Park is very pleasant, although not everything is going to be relaxing, as walking through it can be a bit tiring due to the large number of slopes and stairs that make up the terrain.
The best time to visit this green space is early in the morning, as it is open from 6am to 11pm, although the aviary and botanical garden are open from 9am to 5pm. Admission to the entire grounds is free.


Address: Hong Kong Park