STOCKHOLM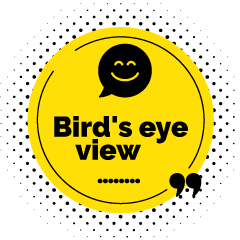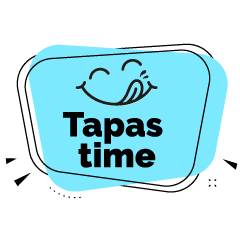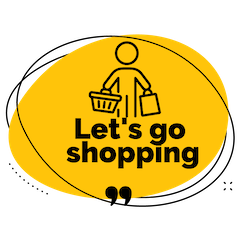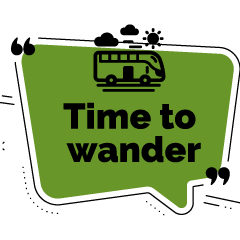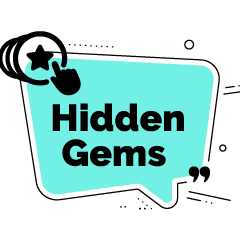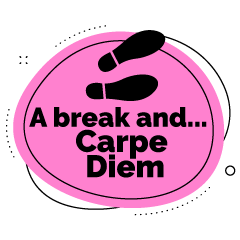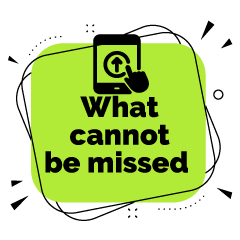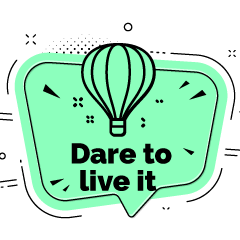 STOCKHOLMS STADSHUS


City Hall of Stockholm is a modern building built between 1911 and 1923 on the island of Kungsholmen, one of the islands on which the city is erected.
Fourteen islands and more than 50 bridges make up Stockholm in the middle of Lake Mälaren, which flows into the Baltic Sea.


The City Hall is one of Sweden´s most important examples of the so-called National Romantic style, which combines the sobriety of brick with ornamental elements reminiscent of the Orient. It was designed by architect Ragnar Östberg and opened on Midsummer´s Eve 1923. It was built on the ruins of an old barn, and it took eight million red bricks to erect this great building, whose silhouette is one of the most famous in the city. It is the seat of government, and the Blue Hall and the Golden Hall are very renowned inside.


The Blue Hall is known for being the venue for the banquet following the awarding of the Nobel Prizes. Although its walls are no longer blue, it retains its original name of Blue Hall. Inside is the largest organ in the entire Scandinavian Peninsula.
Above the Blue Hall is the Golden Hall because of the decoration with millions of mosaic tesserae depicting the Goddess of Lake Mälaren.


Outside the Town Hall is the 106-metre-high tower, which can be reached by a lift or by a staircase of 365 steps, from where, of course, the view is worth the climb.
Not only can we contemplate the urban structure of Stockholm, but also the water that dots the panorama of this beautiful city.


We can see the warm colours from the top with which Stockholm´s houses were painted.
The hills of the Sodermalm district and a fantastic view of Gamla Stan, the heart of Stockholm, and the city were founded in 1252 by Birger Jarl.


From here, you can also look at the small island of Riddarholmen with its tiny houses on the river Riddafjarden and the few wooden buildings that remain among the tall buildings of the city.
The sight is unbeatable, 360º of Stockholm to enjoy.
You can climb the City Hall Tower from May to September from 9:10 h to 15:50 h, and the ticket fee is 60 sek (5.80 euros).


There are several ways to get to the town hall, but the most common are:
Metro, the nearest stations are T-Centralen or Radhuset.
Bus 3 and 5, Radhuset stop


Address: Hantverkargatan, 1

ÖSTERMALM MARKET

Located in the neighbourhood of the same name, the Östermalms Saluhall is a beautiful market in the heart of Stockholm.
We will reach this picturesque place because it is here where we will have the opportunity to try one or more of the specialities of Swedish gastronomy.


In addition to food shops with high-quality products, you will find many cafés and restaurants. Not for nothing is it said to be among the ten best markets in the world.
It dates from the end of 1888. Although the building had to be demolished and rebuilt in 1958, it still retains much of its original decoration.


Built-in red brick, inside all the stalls, are made of wood.
Swedish cuisine is similar to its Scandinavian neighbours, with fish being the most popular. So, we head straight for the fish stall on the corner opposite the main gate.
It is always full of foreigners and locals alike.
What can we try?


Salmon (lax): smoked, marinated, in its different presentations.
It is a pink fish born in freshwaters. It then migrates to the ocean, returning to the exact place where it was taken to lay its eggs thanks to its extraordinary sense of smell.
It belongs to the group of bluefish, with a large number of vitamins minerals and is especially recommended for cholesterol.


Its flavour is exquisite, and there are a thousand ways to prepare it.
-Herring (sill), in its many preparations, fermented, marinated, with mustard, in tomato sauce, with onion or aromatic herbs. It is a fish native to the shallow waters of the Atlantic Ocean and the Baltic Sea. This fish is rich in omega-three fatty acids and vitamin D, which are very beneficial for health. In addition, as is the case with Salmon, there are infinite ways to prepare it.
We can try not only tasty things but also healthy things. And of course, at Swedish prices.
The market is open from 09:30 h to 19:00 h.


How to get here: the metro station is called Östermalmstirg.


Address: Östermalmstorg, 114



NORRMALM NEIGHBOURHOOD


The central district of Norrmalm is where most of the international fashion boutiques are concentrated, whether you need to buy something or feel like strolling around, it is a highly recommended area, with not only shops but also cafés, restaurants of all kinds and always a very cosmopolitan and lively atmosphere.


Hamngatan Street and Sergels Torg Square are the epicentres of this commercial activity, and Drottninggatan Street, the most essential and longest pedestrian street in the city, is almost two kilometres long.


In addition to the regular shopping you can do in the centre of any large city, you can also buy the most popular souvenir in Sweden in this district: the Dalecarlian horse.
It is a traditional carved, painted wooden statue of a horse originating in the province of Dalarma (Dalecarlia). It began as a children´s toy as it was carved for entertainment in forest huts during the long winter nights and then given to the kids to play.


It is believed that horses were sold in this region as early as the XVII century. But about 150 years ago, they began to be painted in bright colours, especially red and blue, in a style known as Kurbits.
They are not all the same, nor are they painted the same. There are different models: Percheron, a versatile draft breed great for working in the fields, and others slimmer and elegant, more appropriate for riding and walking.


Regarding its design, it depends on the artist´s stamp or the place where they are made.
The town of Nusnas is where the most critical production and the most famous workshops are located.


The wood used comes from Lake Siljan, and the trees in this area from which the wood for the carving of the horse is taken are already marked as the best.


How to get here: there are two metro stations in this zone: T-Centralen y Kungsträdgarden.

Norrmalm neighbourhood



A MUSEUM INSIDE THE METRO


The Stockholm metro is not only a modern and fast transport system. It is also the most extended art gallery in the city and the world.


The Stockholms Tunnelbana runs in the city and its metropolitan area along 110 kilometres and has three lines: blue, green and red, which converge at the T-Centralen station.
It has 100 stations, 47 of which are underground and the rest above ground.
The work to provide Stockholm with a metro began in 1944, at the end of World War II, and it was inaugurated in 1950.


The architect was Peter Celsing, and the stations are also tiled as tram ones, which he also designed.
In the 60s and 70s, the way of the building changed, and so did the design.
When the metro was inaugurated, two Swedish artists proposed to decorate the stations with works of art.


Thus, in 1957, the first works of art were placed in the T-Centralen station.
Over the years, ninety of its one hundred stations have been filled with works of art in many different styles and by artists of both Swedish and other nationalities.
We can´t recommend just one photo, because with one ticket you can stop at every station and take as many pictures as you like.


As maybe you won´t visit all 90 decorated stations, we recommend some of the most surprising ones:
-T-Centralen. We can find white tiles decorated with blue vines and everyday scenes on its walls and ceilings. It was the first station to incorporate paintings by 12 artists in 1957 when Peter Celsing designed it.
-Kungsträdgården. It recreates an underground garden with corners decorated with replicas of sculptures.
-Rådhuset. Simulates a natural sandstone cave, in which the giant column that enters and disappears in the ceiling or the two boots anchored to the roof of one of the tunnels stand out.
-Fridhemsplan. Here you can see all kinds of symbols and marine objects protected in glass cases.
-Thorildsplan. Some of the most popular characters from the 1980s are represented by lovers of video games.
-Solna Centrum. Its cavern-shaped galleries stand out, with deep red ceilings, under which the walls simulate a green forest with nature motifs.


Address: Stockoholm Metro
Stockholms Tunnelbana



LA MANO


On the island of Södermalm in 1977, "La Mano", which means "The Hand", a four-metre-high red granite sculpture by Swedish artist Liss Eriksson, was placed.
This hand is a tribute to the Swedish brigaders who fought and gave their lives in the Spanish Civil War.


Every May 1st, International Labour Day, in Stockholm, begins by paying tribute to the brigadistas at the monument of the hand.
On its pedestal, you can read:
"Of the 500 Swedes who in 1936-38 fought for democracy in Spain, one third died. They gave their best in the battles of Madrid, Jarama, Guadalajara, Brunete, Teruel, Aragon and El Ebro. Walkers: stop, remember them with pride."


Between 35,000 and 40,000 foreign brigadiers took part in the Spanish Civil War 1936-1939, of whom some 15,000 died.


The Swedish brigadiers who came to Spain to fight on the Republican side arrived clandestinely. The Swedish government had signed a non-intervention pact. Disobedience was punishable by imprisonment.


Despite the Pact, when they returned in 1938, they were greeted with strong popular support. High-ranking government officials welcomed the brigaders and informed them of the abolition of the law they were to be imprisoned.


In the 1950s, the Association of Swedish Volunteers in Spain was created. The Stockholm City Council asked for a sculpture to pay tribute to those men who went to fight for freedom and democracy.


The place chosen was Katarinavägen Street in Södermalm, then a working-class neighbourhood and now one of the most fashionable districts in the Swedish capital.
Initially, a fund-raising campaign was started to raise money for the monument. Still, the municipality paid for "La Mano", which was unveiled on June 11th 1977.
In addition to the monument, the lives of the brigaders were reflected in Kerstin Ektröm´s book Överlevarna (The Survivors).


How to get here: the closest metro station is Slussen.


Address: Katarinavägen

DJURGÅRDEN ISLAND


It is an island dedicated to fun, culture and leisure and a great way to spend some of our time in Stockholm.


As well as fascinating museums and the city´s zoo, there is a fun amusement park.
If you dare to go to this island, you will see that there are attractions for all ages and tastes, so the challenge is to go through all of them!


This island is located to the east of the city and has few inhabitants. Still, it is very well-known and elegant, not for nothing does a member of the royal family live in this neighbourhood.
Formerly it was used by the Swedish royal family as a hunting ground. Today it is an attractive place that invites you to explore its different options:


-Gröna Lund Amusement Park is the oldest amusement park in Sweden. It opened in 1883.
-Vasa Museum is the most visited museum in Scandinavia. Here you can see the famous Vasa, the only ship from the XVIII century that has survived today. Designed as an indestructible warship, it sank in Stockholm Bay when it was launched in 1628. In 1961, after several years of attempts, the Vasa came out after 333 years lying on the seabed.


-Nordic Museum, dedicated to Swedish traditions and culture.
-Skansen, the oldest open-air museum globally, displays examples of traditional Swedish architecture and a zoo with Scandinavian wildlife such as moose, reindeer, wolves and bears.
-Junibacken museum about the creations of Swedish writer Astrid Lindgren, the most famous of which is Pipi Longstocking.
-Abba Museum, about the music of Sweden´s most famous band.
-The icebreaker Sankt Erik, a ship designed to move through icy waters and break through the ice by breaking it, is still used today.


Now you have to get here and let yourself be carried away by its countless offerings.


How to get here: buses 4, 67 and 69. Tram 7. Ship from Slussen.


Address: Djurgården island



TREASURE MUSEUM


Stockholm´s royal palace, Stockholms Slott, is the official residence of the Swedish royal family.
Although today the King lives at Drottningholm Palace on the shores of Lake Mälaren, the Royal Palace is still the place of work where the court offices are located and where the King´s representative functions are held when he acts as head of state.


It is located on the city´s island, Stadsholmen, within the Gamla Stan district.
Adjacent to it is the Swedish Parliament, Riksdag.
The first building on this site was a fortress built in the XIII century by the city´s founder Birger Jarl. This fortress grew into a palace called the Three Crowns Palace.
It underwent several transformations over the centuries. The current appearance is due to reconstruction in the Baroque style in the XVII century, after the fire that practically destroyed the previous buildings.


The present palace consists of more than 600 rooms on seven floors and has a quadrilateral shape around a central courtyard. In front of the main entrance, a small ceremony of the Changing of the Guard of the Royal Guard takes place every day.


Inside you can visit the royal flats, banqueting rooms, the Bernadotte library, etc.
There is also a museum called the Treasure Museum that exhibits the most valuable jewels of the Swedish monarchy, like gold and silver crowns inlaid with precious stones used on special occasions and assigned to each member of the royal household from birth.


Also on display are the swords of King Gustav Vasa and the sceptre of King Erick XIV.
Although they are no longer in use, the orb and the key are also part of this treasure.
One of the critical pieces is the 18th-century silver baptismal font the Swedish royal family still uses for baptisms, designed by the French artist François Cousinet.
On your visit to the Royal Palace in Stockholm, make time to go down to the basement and discover this absolute treasure.


How to get here: the closest metro station is Gamla Stan.

Address: Slottsbacken.


FRESHWATER, SALTWATER


Stockholm is formed on 14 islands connected by 57 bridges; they call it the Venice of the North.
We are constantly surrounded by water, either lake or sea, fresh or saltwater.
The Baltic Sea is east of the city, an inland sea of salty water that opens into the North Sea, extending into the Atlantic Ocean through the Kattegat and Skagerrak straits.
To the west of the city is Lake Mälaren, the third-largest lake in the country at 1140 square kilometres.


The easternmost bay of the lake is the centre of the city, called the Gentleman´s Gulf, which flows into the Baltic Sea.


The boundary between fresh and saltwater lies precisely on the island where the city was born in the XIII century, Gamla Stan (Old Town).
To bridge the difference in height between the waters of the lake and the sea, there are sluices, slussen, between the islands of Gamla Stan and Södermalm, which allow small boats to pass from fresh to saltwater and vice versa.


Some tours go only along the archipelago or tours that take you around the archipelago and then through the lock to go into the waters of Lake Mälaren.
Several companies offer boat trips, but it is advisable to take one that departs from Södra Street in front of the famous Stockholm Grand Hotel as they operate more frequently.


How to get here: the closest metro station is Kungsträdgarden.


Address: Södra Street

GAMLA STAN


Gamla Stan, Stockholm´s old town, is also between bridges.
It is situated on the islands of Stadsholmen, Riddarholmen and Helgeandsholmen.
It was founded in the XIII century by tribes of German descent, and its name comes from two words, Stack (pronounced Stack) and Holm (pronounced Holm).


Stadsholmen is the island where the town was founded.
The first settlers placed logs on the shores of this island to defend the settlement.
The founder was Birger Jarl, aiming to protect Sweden from invasions by foreign fleets, which is why it was founded where Lake Mälaren flows into the Baltic Sea.


The first inhabitants were of German origin and left their mark on the architecture of the old town. Medieval and Renaissance architecture.


In this old town, you will find some of the most exciting places to visit in this city; the Cathedral of St. Nicholas, the German Church of Stockholm, the Royal Palace or the Riddarholmen Church, the church where the Swedish royal family is buried.


Among its many narrow medieval streets is the Marten Trotzigs Gränd, considered one of the narrowest streets in the world with less than one metre wide.
Walking through this picturesque neighbourhood, we will reach its main square, Stortorget.
This square full of beauty and history is where the famous Stockholm bloodbath took place in 1520 when a hundred people were executed in this very square. A terrible event followed the Swedish invasion by the Danish armies of Christian II.


But we also find other more peaceful memories in this same place, as this is the site of the Stock Exchange building, which today is the Swedish Academy and houses the Nobel Museum.
So, we will take our break and enjoy ourselves in this beautiful and historic square.


How to get here: Gamla Stan and Slussen stations.


Address: Gamla Stan