Ho Chi Minh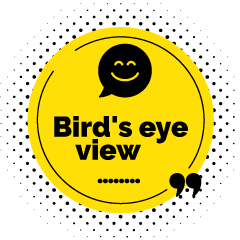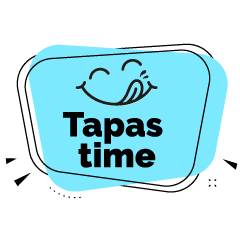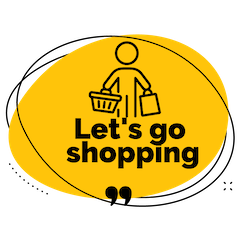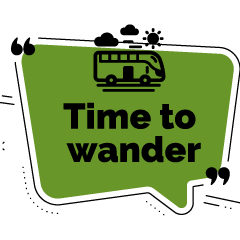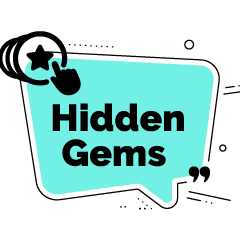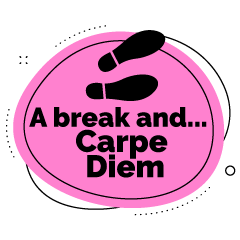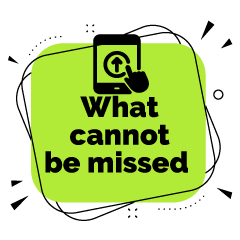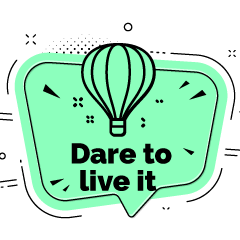 HO CHI MINH AT YOUR FEET


At 462 meters tall, Landmark 81 is the tallest building in Ho Chi Minh (and all of Vietnam!). An architectural feat that was achieved in just 4 years. Its construction began in 2014 and ended in July, 2018. It surpassed by 200 meters to what was then the viewpoint of the city, the Bitexco Financial Tower.


Vinhomes, a Vietnamese corporation and at the same time, the country´s largest real estate company, was the investor and main developer of the project. The design was carried out by Atkins, a British consulting, design and engineering firm. These were inspired by bamboo canes as a symbol of growth and prosperity in Vietnam.


The location chosen for the versatile and multipurpose tower was the luxurious residential district of Binh Thanh, north of the historic center and on the banks of the Saigon River. This whole area is called Vinhomes Central Park and the truth is that it bears a resemblance to Central Park in New York.


Once inside the building, you will see panels that indicate and guide you to the different floors. From 1st to 5th, the Vincom Center Shopping Center is filled with high-end stores, cafes and even an ice rink. From 6th to 41st, luxurious apartments. From 42nd to 77th, the 5-star Hotel Vinpearl Luxury Landmark 81. On the following floors, the Oriental Pearl Restaurant, the Landmark Blank Lounge, the Ussina Sky 77 Restaurant, the Miwaku Cafe Lounge and the Miwaku Premium Restaurant until reaching the Skyview Observation Deck which is divided into 3 floors: On the Sky on 79th, Above the Clouds in 80th and Among the Stars in 81st. Surely, you´re already imagining it all over the floors...


In 55 seconds, the elevator goes from 0 to 369 meters high, leaving you on the 79th floor. To reach the 81st floor (hence its name Landmark 81) you must walk up some stairs. The three floors, 79th, 80th and 81st, have glass walls to enjoy a 360º panoramic view. They are also equipped with binoculars and decoration worthy of satisfying all cameras.


To get to this place, you have several options. The motorcycle, for those adventurers who are not afraid of Vietnamese traffic; the Grab, which is the equivalent of Uber in Asia, and although the works and plans are still underway, it will soon be possible to get there by metro as well. Tickets to go up to the viewpoint can be purchased at the Vincom Center Shopping Center on floor B1. Do not miss it!


MONTHS WITHOUT REPEATING A SNACK


Ho Chi Minh is one of those cities worldwide, which has always been, and proudly maintained, at the top of the street food ranking. The vast number of stalls and kiosks that serve snacks and varied dishes is so extensive that everyone who goes for the first time is stunned.


Every street, every corner has a different smell and taste. With ingredients ranging from fish to vegetables, broths, meat, to sweets, pasta or even insects for the bravest palates. The price of these dishes is really low, which makes discovering the culinary scene of Ho Chi Minh one of the "must" of any visit. It is also an incredible form of immersion since the locals are very used to eating this way.


The city, which does not seem to sleep, hosts at all hours, both to loners in a hurry to small groups gathered, sitting on plastic stools, with their chopsticks, chatting and tasting bánh cu?n (steamed rice rolls), g?i du d? (green papaya salad) or ché (sweet soup).


The imagination of street vendors and chefs who combine different cooking methods and ingredients mean that infinite possibilities sub-appear from the same dish. So much so, that they say you could go months without repeating a snack.


The quintessential dish in the city, and indeed throughout Vietnam, is called Ph?. As you have just read, the ways of preparing it would be impossible to record in this limited document. Due to this reason, we are going to focus on the original recipe, the base from which all the other options could later come out of.


It is a noodle soup, served with a broth that we recommend, which should be blown before eaten, because it burns! To make this broth, a few hours are used, with beef and chicken bones to which star anise, ginger, cinnamon bark and roasted onions are added.


Ho Chi Minh´s version of Ph? varies from Hanoi´s in that the former is sweeter and the latter lighter. And both in one place and the other, it is common for the stew to contain pieces of raw meat, which, when thrown into the hot broth, cooks. The diner is told to also take the aromatic herbs found on the plate, usually coriander, basil and grass from the rice fields.


Don´t you want to try it now?


FRENCH, WAR AND DRINK


Perhaps you expect to find in the following lines the description of a product that you do not know, something new and different that does not exist in your country. Something exotic or unexpected. But no my friends, in this text we are going to talk to you about coffee, that drink that revives those who wake up like zombies and gives energy to those who have to work after eating.


Coffee is known worldwide and common in almost the entire planet Earth. But not everyone on planet Earth produces and consumes the same coffee. Did you know that Vietnam is the second country, behind Brazil in terms of world coffee production? If you want to know more about the Vietnamese specialty, keep reading.


It was the French who introduced this drink in the country, during their government, which was from the end of the 19th century and lasted almost 70 years. In the 1950s, a communist uprising in the north drove them out of the country, and in 1954, Vietnam was divided with a communist government in the north and a US-backed regime in the south. Thus began the sad and well-known Vietnam War.


It was not until 1975, with the US withdrawal, that North and South were unified under the same communist government. All these years of conflict plunged the country into a deep economic crisis.


And this is where coffee plays a key role. Initially, the government set up collective farms that were not very successful, but by 1986, these farms were replaced by small holdings and coffee production increased exponentially. In 1994, 60% of Vietnamese lived below the poverty line; in 2014, this was reduced to 10%. Today, a very large part of the population lives thanks to this industry. They take
care of the entire process, from cultivation, through packaging and even shipping.


Vietnam produces what is known as Robusta, which is not as high quality as Arabica, however, instant coffee (made from Robusta) hit supermarkets and caused consumption to skyrocket. It is bitter, not sour, and has a lot of caffeine. The grains are dark roasted, over a very, very slow fire for a long time, giving that strong, characteristic flavor.


Vietnamese coffee has been spreading to be a brand of the country and became one of the best coffees in the world. In addition to the Robusta, you can take the famous Weasel as a souvenir, much is more expensive and exclusive. It is a coffee where the berries are previously ingested by a species of civet which pass through its intestinal tract and are again expelled in its feces. How about it? It is without a doubt a very original memory and we assure you that it is very tasty.


A PICTURESQUE BUILDING


A Spanish rap singer Nach said: "A thousand lives, I would like to live them all, one is not enough and I crash between the waves of time, hours drifting, why only one time, why only one perspective?".


Has it ever occurred to you, while you stay watching people, you think about what their life might be like, what they will work on, what music they will listen to or what they are thinking about at that precise moment? Perhaps the same thing will happen to you when you visit Ho Chi Minh walking down Nguyen Hue and come across number 42 of the same avenue: "The Café Apartment".
"The Café Apartment" is a picturesque nine-story building, with a lot of history, a lot of charm and a presence worthy of taking one or a few photos to remember.


In the sixties, during the Vietnam War, this complex served as a home for American officers. Later, in the seventies, it was inhabited by shipyard workers. There were also local families staying until decades later, someone had the idea to place a lantern in one of the rooms and start serving coffee.


To this day, some of the premises do business and is a home at the same time, thanks to that first coffee stand from which the idea was born. Each floor, each apartment houses stories of love, heartbreak, war, and overcoming everyday life. What did Nach say? A thousand lives, I would like to live them all...


The lanterns, the lights in each window, the bright and varied colors make this façade something truly unique. But do not stop only at the facade, you can also enter!


The complex is open practically all day, from 8 in the morning to 10 at night. You can go up the nine floors by elevator, for a fee, or you can do it by taking the stairs, soaking up the envirnment and the atmosphere even more (and saving that little bit for a coffee that we mentioned in the previous tip).


What you will find most, in fact, along the nine floors, are cafeterias, but there is also a sustainable clothing store, another customizable t-shirt store, a beauty salon, an exclusive jeans store, a pastry shop and even a terrace which in turn serves as a small viewpoint to one of the busiest avenues in Ho Chi Minh.


One hundred percent recommended, since you also help small businesses, because so far, there is no franchise in the building.


CHOLON


Ho Chi Minh is a living city, in continuous movement and with diversity in its corners. It has become an area with a lot of bustles of tourists mixed with the locals. Among its streets and avenues, we come across fountains, buildings, statues and other monuments that embellish the place.


Although it is true that these monuments are essential, in this guide of tips, we also recommend a less touristic visit but just as authentic and worth seeing. It is the neighborhood of Cholon.


This is located in the 5th district. It is somewhat far from the center so to get there, the best option is by taxi. (Advice when taking a taxi: always leave the price closed and specify the price well, or what is very useful is to book it through the GRAB application to avoid any possible scam or collision).


The Cholon neighborhood is the Chinatown of Ho Chi Minh. Contrasting with much of the city, it is full of religious temples, mostly Buddhist, although we also find worship centers of other religions.
It is overwhelmed by a multitude of markets (in fact, Cholon means great market) between narrow streets and, of course, the Chinese population. Today, more than half a million "hoas" (Vietnamese of Chinese descent) make their home here.


For a time, it was a marginal and neglected suburb where all kinds of gambling dens, brothels and clubs of dubious legality proliferated.


It was from 1778 when this district boomed thanks to the Chinese merchants who arrived there as immigrants. Later, the French promoted it. A century later, around 1880, a new colony of Chinese settled in the place, who were expelled from MyTho and Bien Hoa by the invasion of the Tay Son, who continued with the merchant spirit that keeps the economy of the area active. Currently, there is room for restaurants, imitation shops and places of leisure and free time.


Although Cholon is now part of Ho Chi Minh City, it was once a separate city. The war greatly damaged the district, especially in 1968 during the Tet Offensive. The neighborhood and many of its buildings had to be restored, but they tried to maintain the essence of each one of them, with the same facades and the same styles.


Some of the most beautiful buildings are the pagodas, such as those of Quam Am, Phuoc An Hoi Quan, Thien Hau or Ngia An Hoi Quan, in which an almost mystical atmosphere is breathed, full of details that impress whoever visits them. The smell of incense gets into your head and the sound of prayers catches you. Without a doubt, it is worth entering this neighborhood and getting carried away by each of its corners.


BEWARE PASSENGER, VIANDER, PEDESTRIAN!


Zebra crossing, pedestrian path, striped, crosswalk… beautiful light stripes that alternate with dark ones, parallel to the flow of traffic, making it easier for pedestrians to cross the road safely… Well, forget about this in Ho Chi Minh, and in the more urban areas of Vietnam. Crossing in this country is a real challenge.


The frenetic, chaotic and uncontrolled traffic makes our mission seem impossible. Motorcycles, cars, tricycles, buses, trucks, vans, scooters... the only thing missing is flying UFOs to make it complete! But don´t worry, in this part, we give you "tips and tricks" so that you can cross the road on foot and not die trying.


When you arrive in a city like Ho Chi Minh as a tourist, you should pay close attention to the locals. If you are a good observer, you will realize that the vehicles go fast, but the pedestrians, when they want to cross, walk slowly, making themselves seen and noticed. They raise their hand as a stop sign so that drivers know their intention to cross the road. They are predictable, they do not run, they do not jump or make sudden gestures or movements and they do not stop suddenly. They walk calmly and, in this way, the vehicles dodge them little by little. When they see a car or bus or truck, they let it pass, because it is easier for a motorcycle to avoid a larger vehicle.


There are certain unwritten rules that a tourist must know when going to Ho Chi Minh. In most countries, the pedestrian has priority over a vehicle, here it is the opposite. The traffic lights exist, but it is as if Harry Potter had made them invisible. You may find a green light for both the pedestrian and the driver, so do not trust them. The sidewalk is usually an area for those who go on foot, but do not let your guard down, there are some motorcycles that think they are people.


It's better to leave listening to music around the city for another day. We must always be alert to possible dangerous situations (in any case, with the noise of engines, horns and others, it will be very difficult for you to hear Justin Bieber or the Rolling Stones)


To encourage you in such a scenario, we look for something positivity in the madness of Vietnamese traffic and in this context, we could say that there are no traffic jams (how can there be if they never stop!?). The traffic flows and even for the passer-by, it is faster, because you don´t have to wait for a traffic light to cross. So, what are you waiting for?


LA POSTE


The post? Anyone who doesn´t speak French will wonder what this La Poste thing is. As we said in the previous tip, it is the last point of the recommended walk. It is the Central Post Office of Ho Chi Minh. The French word "Poste" is equivalent to "Correos" in Spanish.


The building is located right next to the Notre Dame Basilica and is a point of the city where there is always life. It is a point to stop, and where to sharpen your eyes so as not to miss a detail.


Despite being an administrative place, it is also considered a monument of the city. It has been included in this post because there are curiosities that escape and that you might never know if you didn´t read these lines.


First of all, the architect, no more nor less than Gustave Eiffel himself. The name sounds familiar to you, doesn´t it? The guy from the Eiffel Tour, correct. Its construction dates back to the end of the 19th century, and its location, right in the center, coincides with a square called Cong Xa Paris ("Coincidence? I don´t think so").


The exterior mixes a whitish coral tone with cream, green and yellow tones. An enormous clock presides over the entrance, and the faces, names and surnames are engraved on the columns and walls. Eiffel sought to pay his particular tribute to illustrious people and famous scientists, Gay Lussac, Marie Ampère, Benjamin Franklin or Alessandro Volta, among others.


If the outside is beautiful, wait until you go inside. Inspired by an old train station, the ceiling is a huge vault of gold chapiters supported by green metal pillars. If you look at your feet, you will see that the tiles represent ancient maps. In order to not to forget that we are in Vietnam and not in France, a large portrait of Ho Chi Minh, after whom the city is named, was placed presiding over the interior.


Chandeliers, wooden benches, souvenir shops, exchange houses... and after all of this, here comes another curiosity, without losing its initial charm. You can send a postcard home saying how much you are liking this city. Of course, you will have to buy glue (which they sell inside) since Vietnamese stamps are not adhesive.


WALKING THROUGH HISTORY


We propose a walk through some of the most important points of the city of Ho Chi Minh. Get your camera ready, wear comfortable shoes, and open your eyes and ears. Here we go!


We start our tour at a key point: the Ben Thanh market, a real labyrinth of stalls and bazaars of all kinds that you can imagine. Don´t forget to haggle and if you want to do some more shopping, you can also come at night since it is a day and night market.


In 10 minutes on foot, we reach the second point and you will have to look up, at the Bitexco Financial Tower, a 68-story skyscraper that houses offices and shops. It attracts its fin shape and that "tongue" that sticks out from the 49th floor.


300 meters away, something that sounds familiar to you, The Cafe Apartments, on Nguyen Hue Avenue. We continue along it until we turn right onto Nguyen Thiep. At the end of it, we turn left and the Opera! which, despite having undergone remodeling and adaptations, maintains the essence of the French colonial style.


We reach the end of the Opera Street, turn left and on the way, we will pass right in front of the Town Hall. You will be able to take a photo of the exterior, but unfortunately, not of the interior since access is not allowed for tourists.


We continue straight on the same street of the Town Hall and turn onto Nam K? Kh?i Nghia. A few steps further: The Reunification Palace (formerly Norodom Palace and Independence Palace) of great historical importance as it was the home and office of the President of South Vietnam during the Vietnam War. It was also the place where, in 1975, power was handed over after the fall of Saigon and it was then that it was given its current name.


600 meters away, we come across the War Remnants Museum, another historic and essential building whose objective is to show the world what resulted from the American occupation during the war.


We leave the museum behind along Võ Van T?n, Phu?ng street to turn right onto Ph?m Ng?c Th?ch and at the end of it, you will glimpse the penultimate stop: the Notre Dame Basilica dating from 1863 and in which its two bells of 58 meters stand out and the reddish tone that was achieved from some tiles brought expressly from France. Right next to the basilica, you will see a beautiful building, where our tourist route ends.


If you want to know what it is, go on to the next tip!


AN OASIS BETWEEN SO MANY MOTORCYCLES


Have you ever felt like stopping time? How useful could it be at certain times, right? Sometimes the head needs to rest among the daily chaos, and in Ho Chi Minh, there is a special place to tell the clock to stop: Binh Quoi Village.


Forget the hustle and bustle of the city, the constant noise of motorcycles and the continuous coming and going of people going from one place to another. Binh Quoi Village, just 8 kilometers from the center of Ho Chi Minh, is presented as an oasis in a desert, bringing peace and tranquility.


A kind of artificial town built in 1994 by the Saigon Tourism Corporation, on the banks of the river of the same name.


The town, in the middle of nature, is like a large park (something that unfortunately does not abound in this Asian city) and its atmosphere is quite reminiscent of the Mekong Delta.


We have not included the Mekong Delta in these lines because it is not in Ho Chi Minh. But in two hours from this city, you can get there and enjoy a boat ride and water shopping on the eighth longest river in the world, a natural area although much more exploited and overcrowded.


Binh Quoi Village is divided into three zones and any one of them will make you feel out of the city, yet still in it. Green areas, small lakes where you can even fish or ride a boat, coconut trees, plants, flowers and a nature that relaxes the soul. There are also cheap restaurants that serve an extensive buffet for both lunch and dinner.


Another point in favor of this area is that there are usually no tourists, nor does it appear in the typical travel guides, so, despite being artificial, it preserves the local romanticism. The normal thing is to find locals walking, lying in hammocks or on the edge of the river, relaxed and listening to a musician who plays songs fit for the environment.


Of course, after passing through and knowing the chaos of downtown Ho Chi Minh, coming to this place is appreciated, and if the ears and the mind could speak, they would thank you.