NÎMES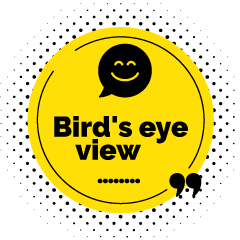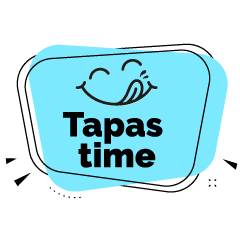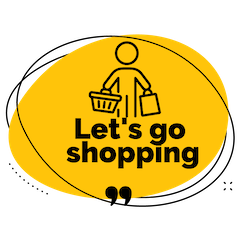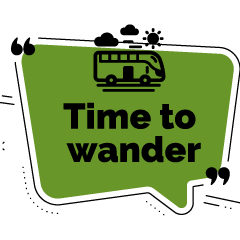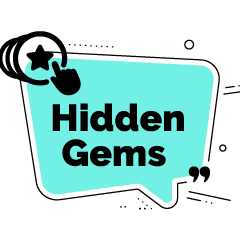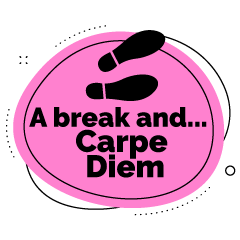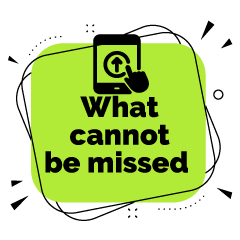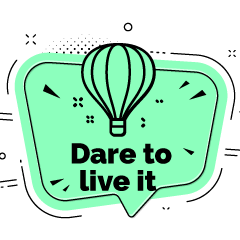 THE MAGNE TOWER, NIMES LANDMARK.


Nimes has a 2500-year history, with its origins as a Gallic colony with little or no traces left. From 28 B.C. until A.D. 473, the Romans would be the first to make their mark on the city they christened Nemausus. Nimes was one of the key cities along the Via Domitia, which connected Italy and Hispania. Most of the city´s notable buildings have survived to this day as a memory of those glorious years.

Two of Nimes´ most notable Roman remnants are the Temple of Diana and the Magne Tower, which are located in the Fontaine´s vast and beautiful gardens.

The Romans have always had a reputation for being better engineers than architects, thanks to the construction of their roads. The aforementioned Via Domitia, their bridges and aqueducts, such as the Gard, their walls and, of course, their towers, including the famous Magna Tower, are just a few examples of their masterpieces of engineering.

Through the 140 steps that it is equipped with, you can ascend to this city´s symbol, the Romans footprint.

Built on an Iron Age hill or mound of stones, they stand 32 meters tall and serve as a city landmark visible from afar. This octagonal Tower was initially built with three stories, one of which was lost over time.

This Tower, which was part of the 7 km walls that ringed the city and covered an area of 220 hectares, was considered the tallest and most durable of the Roman defensive system. The defence system´s walls were 9 meters high and 2 meters thick, with ten entrances and 80 towers. We cannot deny that Nemausus was a well-protected place!

When you climb to the top of this 15 B.C. tower, you´ll feel like a Roman legionnaire commanding the city´s sights. You may get a panoramic view of Nimes´ roofs, the spectacular Jardin de la Fontaine, and even the gorgeous countryside from here.

The admission fee is 3.5 €; however, we believe that purchasing a combined ticket for Arena, Maison Carré, and Torre Magna for 13 euros will be far more beneficial because these three monuments will not be missed. From 9:00 a.m. until 18:00 p.m.

Address:

Jardins de la Fontaine Place Guillaume Apollinaire, 30000 Nîmes, France


EVEN KIDS LOVE THIS BRANDADE.



The rich gastronomy of Occitania offers hundreds of options, such as petit pàté nimois cakes filled with veal, Pelardon cheese, and Picholinas olives. Still, the cod brandade is without a doubt the most famous in Nimes.

The term appears to be derived from the Occitan verb brandar, which means "to swing," "to jog," or "to conduct an energetic back and forth movement."

The first written mention of this meal dates from 1760. However, it would not become well-known until 1830, due to chef Alfonso Daudet, when this gastronomic delicacy became very popular among the nobility and higher classes, who ate it primarily on Good Friday and Lent.

It´s so popular in Nimes that it´s one of the city´s school menu staples. Given children´s innate aversion to fish, it´s remarkable that they enjoy it. They have the sensation of eating something else, and they want it.

Fresh cod and olive oil are the primary ingredients in this Nimes gastronomic delicacy, including lemon juice, garlic, parsley, thyme, and onion. Baked potatoes are included in some of the variations. The method is simple: boil the cod in milk, add the olive oil, and whisk everything together until it´s a white puree that can be spread on bread. It´s impossible to eat just one!

It can be eaten both hot and cold and may be found on the menus of all local gourmet establishments. If you want to bring tears to your eyes with this dish, try it with some slices of truffle from Uzège. Truffled brandade is a Christmas Day staple on Nimes´ tables.

This well-known Occitan meal is also available in other parts of France, including Paris. However, its fame spread across borders, and it is now quite prevalent in Basque Country menus, where potatoes are added. In Catalonia it was known as Bacallá a la Provençal (Bacalao a la Provençal). There is even a derivative of this dish in the La Mancha region called Atascaburras.

BON APPETIT AND ENJOY THE MEDITERRANEAN FLAVORS!

THE DENIM OF NIMES

Denim, jeans, or blue jeans are unquestionably the most democratic clothing in the world, and you almost certainly have them in your closet. Symbolised by celebrities like Elvis Presley and James Dean in the twentieth century as a true sign of rebellion and independence. Do you have any idea where it came from? What country did they originate from, and when did they debut? We´ll let you know so you can buy some.

Denim is a versatile and ubiquitous fabric that appears to have originated in the 17th century in the city of Nimes. It was rapidly in high demand by European traders, who named it after its place of origin because it was a remarkably tough substance. What is the source of it? Is it from Nimes? We´ll call it denim for now, even more so when you consider that the city is pronounced "Nim" in French. They didn´t get too worked up, to name it!

During the 17th century, a thriving textile industry flourished in this city of silk and cloth merchants, which developed the Nimes twill fabric utilising cotton as its principal material. It was a durable fabric constructed by weaving two obliquely strands, which was eventually coloured blue using Genoese indigo and became known as the "bleu de gènes." The name "blue jeans" appears to be derived from the origin of the dye and its colouring.

The Nimes twill was highly prized at the time for its exceptional resistance and endurance against wind and rain, so it´s not surprising that it was used to make awnings, tarpaulins, and even boat sails.

In the mid-nineteenth century, this durable material was exported to the United States as fabric for gold prospectors´ tents and tents. With the burgeoning gold rush, Levi Strauss saw an opportunity and purchased a batch of this fabric from Nimes, marked with the number 501, and began making clothing for the miners. The world´s most popular pants are born in this simple technique!

Strauss popularised the excellent qualities of this Nimes fabric by creating goods with riveted seams and pockets, to the point where troops and the military even utilised it during the twentieth century.

How times have changed, that this fashion icon is still marketed, weathered, stonewashed, damaged, or sooooo broken that there is more calf than cloth. Mr Strauss would not raise his head to see what they have done with his robust clothing if he were still alive.

Go ahead and buy some denim in the place where it all started!
LA MAISON CARRÉ, OR THE WORLD´S BEST-PRESERVED ROMAN THEATRE.

Many relics of this civilisation´s transit through France can be found in the city of Rome. The famed Maison Carrée, which translates as the square house and is regarded the most significant preserved Roman temple in the world, is, without a doubt, and with the permission of the Arena theatre, the most magnificent of all.

This place, built in the 1st century A.D. in honour of Gaius and Lucius Caesar, was an important economic and administrative hub within the Nemausus Forum. It appears that the temple of Mars, which is located in Augustus´ Roman forum, served as inspiration for its building.

The proportions and symmetry of this structure will appeal to you, as it is 26 meters long, 15 meters broad, and 17 meters high. Its visibility is increased by being raised on a plinth. Because it is in the middle of a square, you may immortalise it flawlessly in a single frame and without any interruption, unless someone passes behind you just as you take a selfie.

It is the only Roman temple in the world that has been preserved in its entirety. It is difficult to comprehend a structure over 2000 years old, especially when most Roman structures have been stolen and their stones reused.

This is the situation in Rome, where capitals and columns of Roman temples may be seen inside several churches.

Having fulfilled vital functions for the town over the centuries is still well preserved. It was once a consulate, a stable, a house, a church, the seat of the Gard prefecture after the French Revolution, later housed the departmental archive and in 1820 became the town´s first museum.

Sir Norman Foster, the great architect, renovated the square and its surroundings in 1993, where the Roman forum had stood and where the Maison Carrée now stands. This architect is also responsible for the cultural centre known as la Carrée de l´Art, located in the exact location.

If immortalising it from the outside is essential to you, we recommend getting a 6 euro ticket or a 13 euro combo ticket that includes: the Arena and the Torre Magna and immortalising the pronaos and capitals.

The public opening hours vary greatly depending on the month of the year, but to make sure you don´t miss out, we´ll give you the most extended one from 09:00 to 18:30 for the majority of the year.

Address:

Place de laMaison Carrée, 30000 Nîmes, Francia


CASTELLUM AQUAE

All of the advancements that the Romans brought us, as beautifully depicted by the Monty Phytons in the excellent film The Life of Brian, when they ask, "What have the Romans done for us?" They begin to list aqueducts, sewers, roads, irrigation, health, public baths, public order, and wine, among other things...

The Romans employed water to meet various demands in cities, ranging from the most essential (hygiene and sustenance) to the most whimsical (hot springs and garden ornamentation). The application and invention of technological resources from these great engineers were necessary for the transport and distribution of water. They made their towns hospitable by building aqueducts, sewers, fountains, hot springs, communal latrines, and much more.

Indeed, Roman cities, including Nimes, are a perfect example of a city with an abundant, reliable, and safe water supply. It began with the capture of water and continued with its transportation to the city via aqueducts that deposited it in Castellum Aquae, from where it was dispersed to the hot springs, public fountains, and patrician homes via a complicated system of lead pipes.

The Castellum Aquae de Nimes was built at the end of the aqueduct that runs through the famous Pont du Gard. After covering the waters for 50 kilometres from the Eure´s source (near Uzès) to the village of Nemausus.

This engineering marvel, which we encourage you to see, was also known as Castellum Divisorum. The water was deposited in a massive tank with a diameter of 5.9 meters and a depth of one and a half meters disseminated throughout the city from there. You´ll see ten openings with a circular form of about 40 cm in diameter in the tank´s wall, where the lead pipes with valves and drain plugs that allowed you to control the flow of the water exited.

The structure that encased this fantastic feat of architecture has since vanished, but a comparable system can still be found in the archaeological site of Pompeii in southern Italy.

This extraordinary masterpiece of Roman civil engineering, located near to the University of Nimes, does not require a time or entry. You can enjoy it at any time!

Address:

16 Rue de la Lampeze 14, 30000 Nîmes, France


WELCOME TO THE SOUTH: BE ON THE LOOKOUT FOR A BULLFIGHTING BAR.

In the renowned Dany Boom film, Welcome to the North, the protagonist, a postal officer, is excited to be transported to the south of France but instead is sent to the North, near the Belgian border. This seemingly insignificant nuance is crucial when it comes to comprehending France among the French. Because, while we associate France with Paris, they associate it with Provence, with its pleasant Mediterranean environment, gastronomy, calm, and party.

And it´s because Nimes is arguably the most Spanish of all the French cities; in fact, it´s not surprising that people in these parts speak Spanish. Since 1990, they´ve even hosted a flamenco festival. Businesses that create and sell flamenco outfits can still be found on Nimes´ Placette, and who knows if bullfighting fairs are still held in the Arena amphitheatre. Nimes is known as France´s Seville for a reason!

With all of these wickers, you´ll immediately realise that life here is far from hectic. If you´re still looking for relics of the Roman past, we recommend stopping by one of the city´s fabled squares, La Placette, with its gipsy vibe, and looking for a pub with a genuine Spanish taste.

Bullfighting bars abound in this distinctive region of the city, as they do in the Arena´s vicinity as if you had teleported to the nearby streets of Las Ventas in Madrid or La Maestranza in Seville. They are almost a museum dedicated to bullfighting, featuring posters of historical bullfights, crutches, monteras, bullheads, and sculptures. There are perfect spots for a glass of fine wine, sangria, cheese, and delectable tapas while chatting with friends. We could name a few locations, such as La Terna, Le Cheval Blanc, La Movida, and many others, but instead that you take the plunge and explore the city´s Latin side.

If you visit during the fair´s dates, you´ll see that the streets are lined with wineries and stalls similar to those found at Seville´s April Fair. The streets are filled with a festive atmosphere, with locals wearing scarves around their necks to the beat of the pasodobles´ music. An atmosphere that transports you to Pamplona´s famed San Fermín.

Allow yourself to get carried away, and dare to seek out that bullfighting corner that will transport you to another world, combining the best of French and Spanish traditions. AND ENJOY NIMES´ SPECTACULAR BLEND OF CULTURES!

Address:
Place de la Placette, 30900 Nîmes, France
THE ARENA OF NIMES: FRENCH ROME´S HEART



In a city like Nimes, an amphitheatre is a must, and this one holds the distinction of being the best preserved in the Roman world. This massive structure, known as the Arena, is still in use and accommodates a variety of concerts.

Built-in AD 100, this remarkable engineering achievement was contemporaneous with Rome´s famed Flavian Amphitheater (The Colosseum). Its gigantic proportions are 133 meters long by 101 meters broad, much more significant than a current soccer field. Its facade is 21 meters high, and it is divided into two floors, each with 60 arcades.

Up to 25,000 individuals, yearning for show and bloodshed, were crammed into the Empire´s facilities during its prime. Gladiator battles, animal fights, and naumachia are all known to have sparked real passions during the "bread and circuses" era. In today´s society, not much has changed!

The enraged onlookers entered the vomitories by a flight of steps that led to five circular galleries where they could stand and watch the action unfold. Let´s see if you can figure out where the word vomit originates.

The enthusiastic audience was divided into 34 rows of bleachers based on their social status, with patricians in the lowest sections and the populace in the upper areas with the worst visibility. Nothing different from a stadium or theatre´s current layout!

It has always been in use and has not been systematically robbed over the ages, which is one of the key reasons for its good state. Following the barbarian invasions, it became a fortified village known as Castrum Arenae, providing a haven for the populace. Houses and churches were built here until the late 1800s when it reverted to its original function as a showplace.

Today, we may attend concerts, sporting events, and, most notably, bullfights. The Arena is thought to be France´s largest bullfighting venue. We recommend paying a visit to the interior to admire the stunning architecture and see two exhibitions that will take you to the past and present of the building. They will demonstrate what gladiator fights and bullfights were like using period costumes, weapons, and utensils.

The entrance fee is € 10. However, you may save money by purchasing a ticket that includes Arena, Maison Carré, and Torre Magna for € 13.

Address:

Boulevard des Arènes, 30000 Nîmes, Francia


QUAI DE LA FONTAINE

We must acknowledge that France is recognised for its residents´ non-conformity, to the point where the three most popular sports in the country are strikes, protests, and demonstrations. On the other hand, the game of petanque is trendy in this section of the country. Today, we advise you to take a stroll through the Quai de la Fontaine, one of the city´s most attractive, popular, and unique areas, where locals gather to throw balls with expertise.

We recommend starting your visit with the Temple of Diana, located in the heart of the Jardins de la Fontaine. One of the unique features of the entire complex and the solitary surviving monument from the old sanctuary. It is considered one of Nimes´ most intriguing Gallo-Roman monuments because its creation is unknown. Built-in the second century B.C., it is thought to have served as a library or even a brothel. It´s impossible to miss because it´s still one of the city´s most popular attractions.

Descend to the Roman Baths through the Jardines de la Fountain. This location is regarded as one of Europe´s first public gardens, formed around a Roman sanctuary abandoned in the Middle Ages and then rebuilt as gardens in 1745 by Jacques Philippe Mareschal at Louis XV´s request. These gardens are a complicated architectural composition that incorporates both Roman and 18th-century trends. A spectacular natural complex was built around the Fountain´s water to avoid interfering with the existing sanctuary. This French-style garden is filled with cypresses, pines, laurels, and oaks, as well as a significant number of baroque-style statues.

The waters flow through various canals, including the Quai de la Fountain, which we recommend walking towards Square Antonin. You´ll walk through lush plane trees, gorgeous 18th-century mansions and see residents playing petanque. Do you want to play a game with me? They appear to be in good spirits, yet this game can lead to unexpected pits and rivalry.

These gardens and canals on the Quai de la Fountain are great for a relaxing stroll and soaking up the Mediterranean spirit of Nimes. Allow yourself to wander and Stick to the route that your feet have carved out for you!
PLACE DE L'HORLOGE, JEAN NICOT CRIB.



The old Jardins de la Fontaine, or one of the city´s numerous charming squares, such as the Place du Marché, are ideal locations to stop and just let the hours go by in this most Roman of French cities. We recommend taking a rest in the Place de l´Horloge, or Clock Square, one of the most historic and bustling.

The city´s heart, with the Mediterranean, Latin, and distinct feel from the rest of France, is situated midway between Spain and Italy. It has a beautiful custom of enjoying its pleasant patios, the noise and bustle, the company, and watching people come and go, all while peaceful.

The Place de L´Horloge, just a few steps from the Maison Carrè and the Cathedral, is where everything (or almost everything) happens in Nimes, guarded and guarded by the Tower that gives the area its name. This 18th-century Tower, inherited from the old town hall, is the genuine emblem of the site, providing us with both time and shade in the summer.

The square is flanked by splendid mansions from the 17th and 18th centuries, clear examples of civil architecture in the city, as throughout Nimes´ old core. Interior courtyards, monumental staircases, and a distinct influence of Roman art can be found in palaces such as the Rivet, Fontfroide, and Boudon, which are clear examples of this classic Nimesan architecture.

We urge you to take a snack on any terraces; it is simple to see why so many people smoke here; it is not frowned upon. And it was here, in this location, that Jean Nicot was born, and you can assume from his surname that he had something to do with the incandescent nicotine bars (cigarettes) that people smoke in the plaza.

Jean Nicot, who was born in this Nimes square in 1530, served as the French ambassador to Portugal when Spain and Portugal dominated trade with the New World, from which this unknown substance, tobacco, arrived among many other riches. Nicot would be the one to bring it to France, where he found a devoted following among the elites who had tried this new substance, which they claimed as having medical properties and aiding in the elimination of headaches.

Catherine de Medici and the Order of Malta´s Father Superior were celebrities who greeted her with joy. As a result of this "effect," the most affluent members of Parisian society began to snort the plant that made Jean Nicot famous. Nicotine is the term given to the plant´s principal alkaloid, and you can see how significant this feature is.

Address:

1 Place del´Horloge, 30000 Nîmes, France