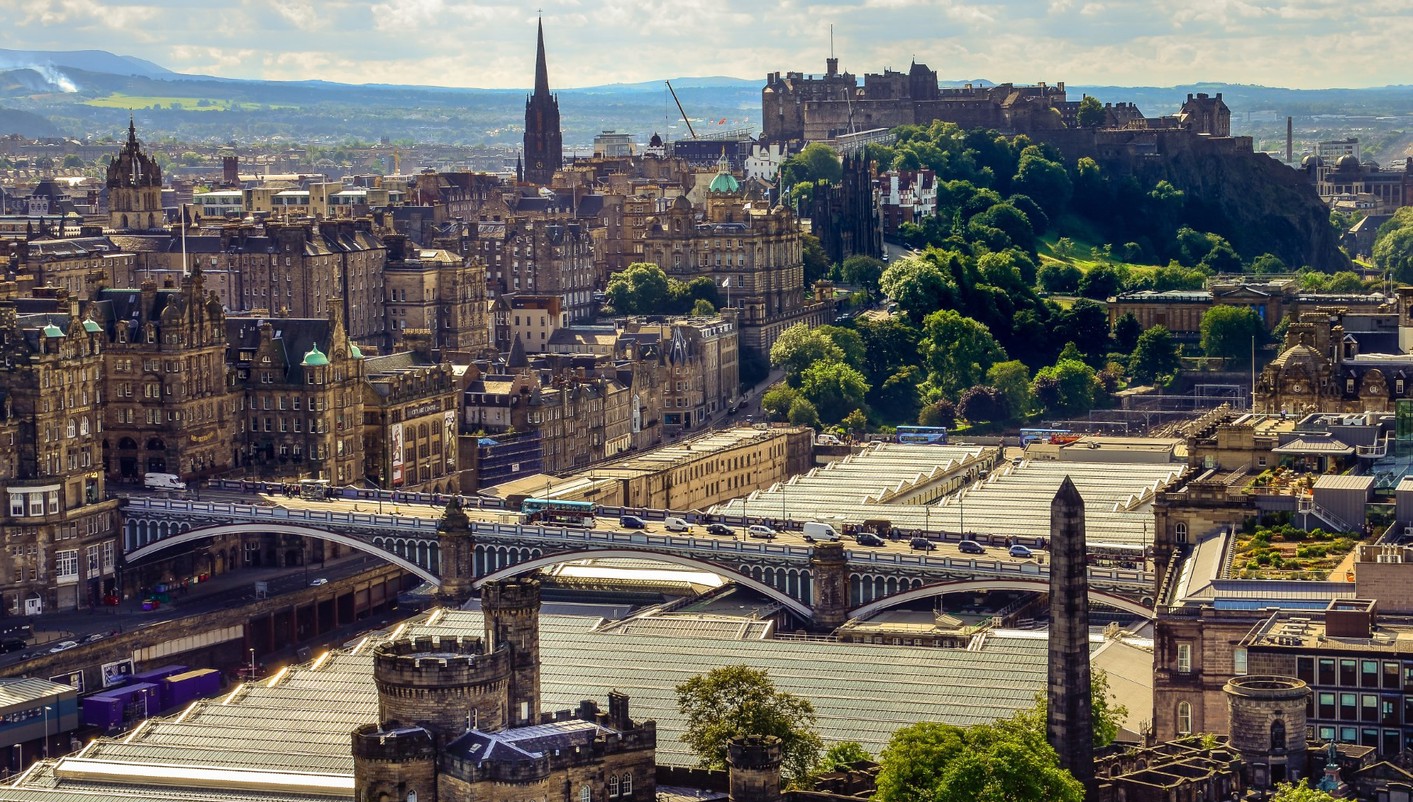 Stage Video
Edinburgh- Pitlochry -Inverness- Loch Ness- Glasgow. (33354)
Total distance covered: 530 km.

Scenery: Long journey with magnificent countryside of high mountains whose summits are often cloaked in snow, and deep lakes. Keep your camera handy.
Notes: We recommend keeping some warm clothing to hand, as this is often necessary to be able to enjoy the boat trip. The timetables for this section can be prone to change depending on the time specified for crossing Loch Ness. At times it may not be possible to take the boat trip, due to adverse weather conditions.


07:30 hrs - Edinburgh –Departure-. We travel towards the high lands in the north of Scotland. We cross over the Forth road bridge. We travel between mountains where we shall see the unique Highland cattle.


09.15 hrs.- Pitlochry- Time for a walk and a coffee, a charming victorian village.


10.00 hrs.- Pitlochry- departure. Later we cross the eastern Highlands. Beautiful landscapes of the Cairngorms National Park. Travel through the city of Inverness.


13:45 hrs - Brachla (Clansman Harbour). "Nessy" (aka Loch Ness Monster) souvenirs! Time for taking photographs. Around
14:00 hrs, we board a cruiser (included) on Loch Ness.- Arrival at Urquhart castle. Ruins of an imposing medieval castle which dominates the lake (entrance included).


15:00 hrs - We continue our route and we will cross Fort August and Fort William, the beautiful tourist town at the foot of the Benn Nevis in the highest lands of the United Kingdom. We can also enjoy beautiful views across Glencoe . The last lake we will see will be Lake Lomond.


20:00 hrs - Glasgow –Arrival-. We recommend a walk round the centre of this highly atmospheric city.



Wellcome to Europamundo Vacations, your in the international site of:
Bienvenido a Europamundo Vacaciones, está usted en el sitio internacional de:
USA(en)

change/cambiar