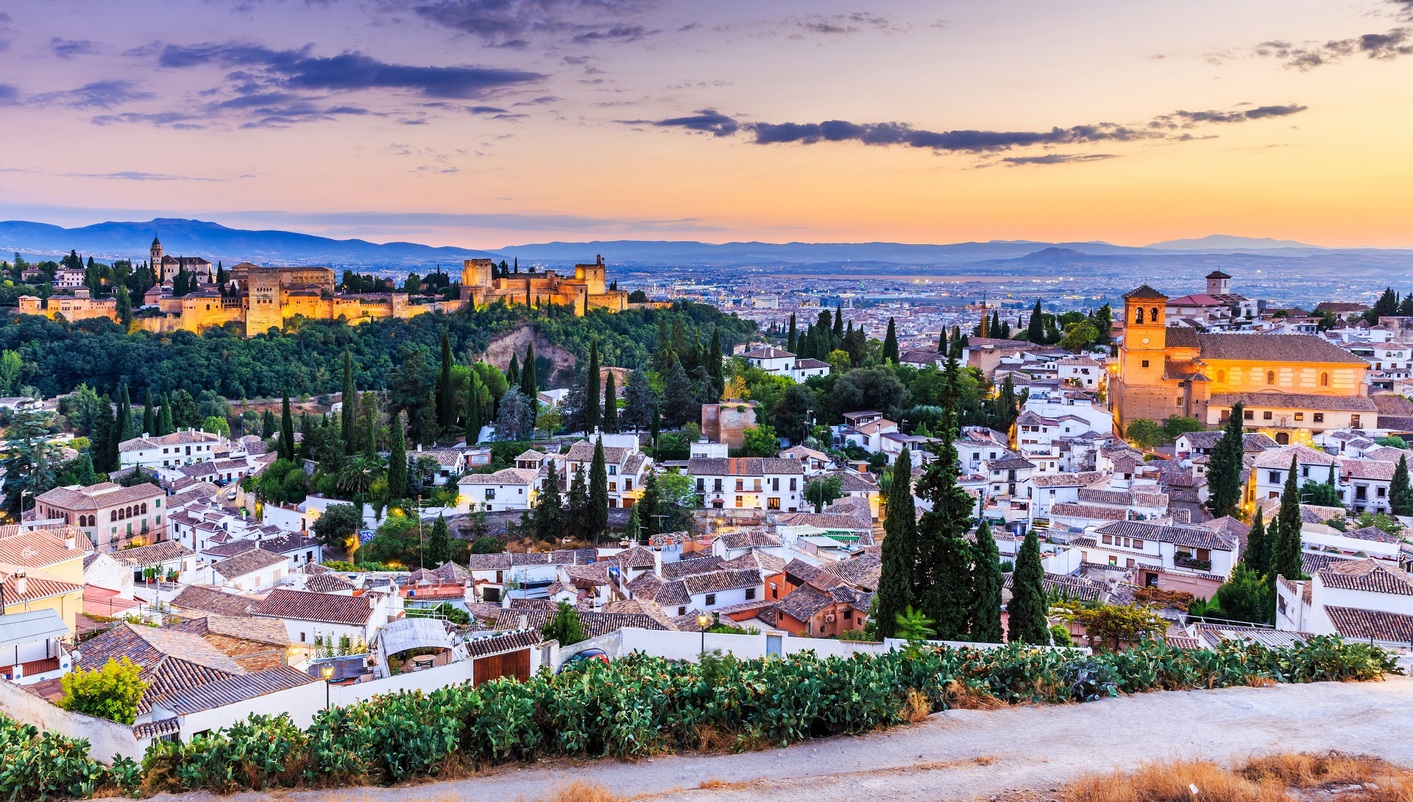 Stage Video
Granada. (33551)
TODAY'S HIGHLIGHTS: Visit the Alhambra. Evening transfer.

We will have a full day in GRANADA. In the afternoon we will visit with a local guide the immense Alhambra Palace and its beautiful Generalife gardens, built in Arab times.


19.00 hrs.-In the evening we will visit the Albaicín district of Granada, a World Heritage site as is the Alhambra, where you can have dinner in the narrow winding streets of this captivating Medieval Moorish quarter. At night, you will have the option to attend a flamenco dance show in the traditional neighbourhood of Sac­romonte.

IMPORTANT NOTE: To enter the Alhambra, it is mandatory to present the passport as ID.
IMPORTANT NOTE: The maximum number of people allowed to visit the Alhambra is limited by the local government. Even if you buy the trip with the ticket included we cannot guarantee entrance to the Alhambra. In such event, we would offer entry to the Reales Alcázares in Seville, which is similar.
Wellcome to Europamundo Vacations, your in the international site of:
Bienvenido a Europamundo Vacaciones, está usted en el sitio internacional de:
USA(en)

change/cambiar