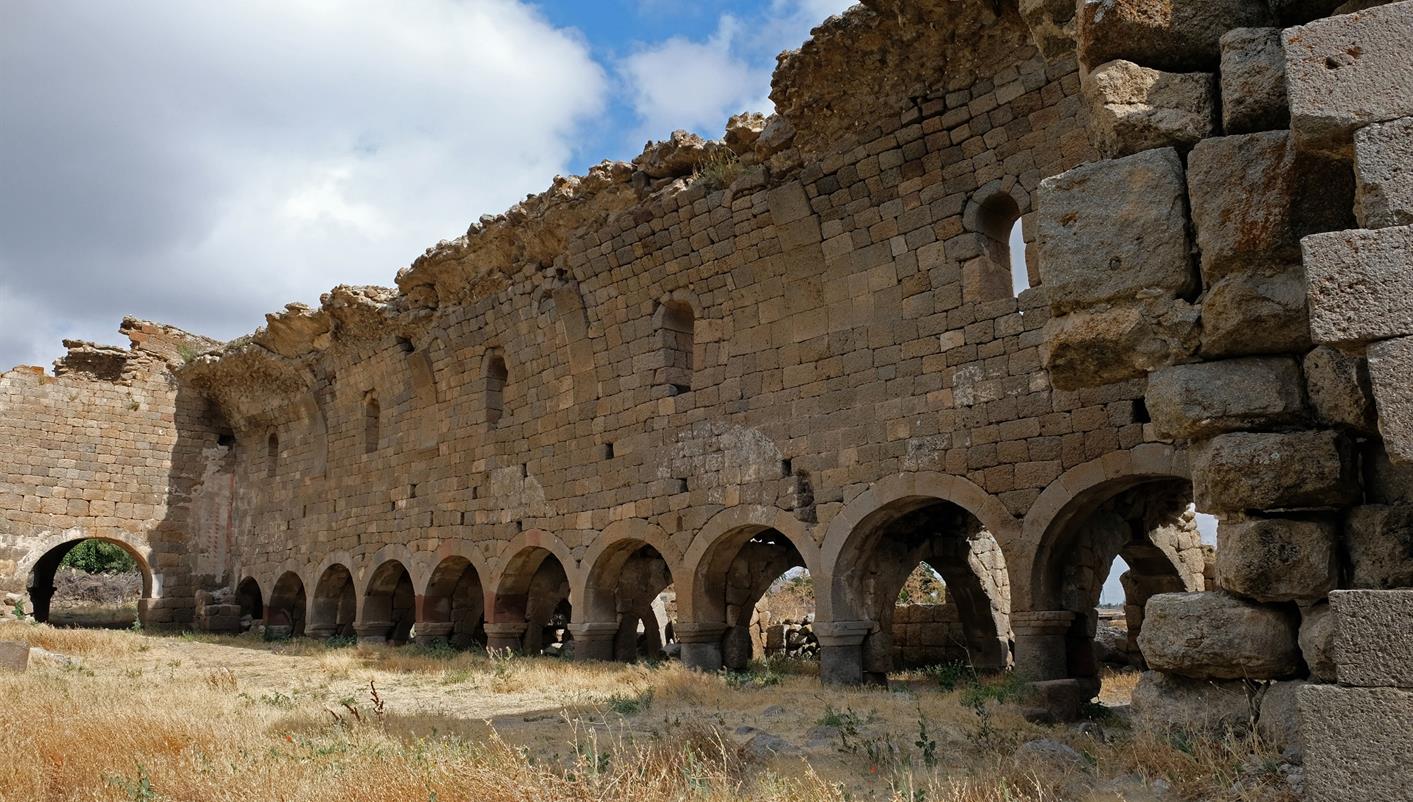 Stage Video
Antalya- Aspendos- Side- Karaman- Nigde. (35927)
Distance covered: 530 km

Scenery: Spectacular contrasts; countryside overlooking the sea. High mountains often with snowy peaks; arid lands of Anatolia.


08.00 hrs.-Antalya - Departure -.
09.00 hrs.- ASPENDOS - Arrival - we visit the Roman theatre that many believe to be the best preserved in the world.


09.45 hrs.-Aspendos - Departure -.
10.30 hrs.- SIDE - Arrival -. A small, very tourist city, full of commercial life. You will have free time. Its Greek temple of Apollo by the sea stands out. Time for a stroll around its port and through its streets full of life.


12.30 hrs.- Side - Departure -. Amidst impressive scenery, we cross the Taurus mountains. The peaks, of more than 3500 metres, are covered with snow for a large part of the year. We stop for a meal along the way in a pretty service area in the mountains.
17.00 hrs.- KARAMAN - Arrival -. A city with an oriental atmosphere. Brief stop to view the exterior of the fortress.


17.45 hrs.- Karaman - Departure -. Great arid plains along the route in the south of Anatolia.

20.00 hrs.- NIGDE - Arrival -. We suggest a stroll around its bazaar, its ancient mosque and its fortress. Dinner and accommodation.




Wellcome to Europamundo Vacations, your in the international site of:
Bienvenido a Europamundo Vacaciones, está usted en el sitio internacional de:
USA(en)

change/cambiar