ERRATUM
The erratum or variations detected after the publication of this catalogue will be published on our website and corrected on the documents of "My Trip" if you acquire the tour. The acquisition of any of our tours implies the knowledge and acceptance of these.
START AND END OF OUR SERVICES 
The services provided by Europamundo are terrestrial ( including in the case the tour indicates so, airline sector/train/ cruise operated by the corresponding regular lines ). They initiate once the client receives the first planned service of our company ( always after frontier and customs services) and ends the moment the client receives the last planned service ( transfer, breakfast or whichever may correspond to the package acquired ). Europamundo is not responsible for the consequences or circumstances derived from services not provided by our company ( airline problems, lost or damaged luggage on the flight, problems with customs/ frontier or documents).
THE PRICE INCLUDES
Europamundo details in each itinerary the included services. Each tour includes an insurance of travel assistance as well. As a general rule a strict criterion of literality has to be observed by which, all that is not specifically detailed as included in the price, is excluded. In case of any doubt the consumer should consult his agent or our representatives before commencing the trip so as to avoid subsequent complaints.
THE PRICE DOES NOT INCLUDE
In general, no service not recorded as included in the program ,contract or information given to the traveller. Airport fees, cruise boarding fees, visas, countries entry or exit taxes, tips ( which in some destinations, as specified on your voucher, such as USA, Middle East, Asia, Africa, or Cruises is mandatory and must be paid directly in the destination), hotel extras, optional activities, nor usually the drinks at meals or entrance tickets ( museums, monuments, and other visited sites) unless they are indicated as included on the itinerary .
INSCRIPTIONS
No reservation can be considered done while they have not been made through the web site www.europamundo-online.com. The client can access and verify the details of his reservation (names, dates, transfer flights) at the "My Trip" website page created exclusively for him which he will find on the voucher confirming services.
Our representative cannot consider a place requested until there has been a delivery to account to a selling retail agent. The amount such a delivery on account must be that which has been settled by the law of the client's country of residence, or if lacking, the operators representative and in any case must be enough to cover any cancellation costs that might arrive.
CANCELLATIONS 
Europamundo cannot considered any reservation as cancelled until it has not been made through the website of www.europamundo-online.com
The consumer may desist of any contracted or solicited services at any moment, having right to a refund of the amounts paid out, compensating the agency ( except for causes of force majeure duly justified and demonstrated) in the next way:
The administrative and cancellation costs if any were incurred whichever the date of departure may be and once the trip is confirmed by Europamundo.
The administrative costs charged by Europamundo are 25€ ( 30 USD) per reference record.
In our tours the next penalization shall be applied .
Applied in the tours that include Cruises, incorporated interior flights, Trip Styles and tours in the Middle east, Asia Africa, and Oceania.
| | |
| --- | --- |
| 30/21 days before the circuit starts | 10% |
| 20/11 days before the circuit starts | 20% |
| 10/3 days before the circuit starts | 30% |
| During the 48 hours before the circuit starts | 50% |
| No Show | 100% |
The operator representative may as well charge administrative costs if so, incurred as disposed by the legislation of the country where the sale was made.
If the cancellation was made before departure date by cause of force majeure, exclusively the administrative costs as well as those costs incurred for services that cannot be cancelled with sufficient anticipation shall be charged.
The price quoted for Trip Styles will be per person as the result of adding the proportional corresponding part of the groups common expenses, the season, the type of accommodation, as with the flights or high speed trains included in any tour. In the cases of any passenger cancelling or renouncing while on tour, there shall be no refund due of the proportional part of the groups common expenses charged. The client will receive a credit for a subsequent trip for the value of the proportional part of those services/time not used. The costs incurred for a change of occupancy type ( double room to single, triple to double) will be passed on, if they correspond to the amount refunded to the client. The costs incurred will be charged in all cases.
ALTERATIONS.
The alterations of departure/arrival date change of tour, etc, are subject to the subsequent penalties.
Administrative expenses. Penalty tied to the administrative expenses as for any modification of departure/arrival, tour change or any other modification made once the booking is made on the online system.
Cancelation costs and percentages if they are done with less than 30 days in advance.
In the case of a client , during one of our Trip Styles , wishes to modify any part of his tour itinerary , he shall be penalized with the administrative costs incurred as with any costs generated due to modification of services. Of which he would be informed at the moment of demanding such changes.
In the tours with included flights, or high speed trains, these will be issued based on the data/documents received. Europamundo will not be responsible for the costs incurred due to cancelation and issue of new flight or train tickets resulting from Data Europamundo received differing from those of passenger at the moment of boarding. Expenses will be charged due to booking changes on tours including cruises, flights, or special dates.
DISCOUNT POLICY
In order to obtain the minors' discount, you must attach at the moment of making the booking the document that justifies such a discount ( birth certificate).
Discount only combinable with the triple room discount. Minors must be accompanied at all times by their parents or legal tutors, or with a signed document by which they authorize the minor to accompany an adult that at all times accepts all responsibility respecting the minor.
The next discounts for minor's underage are applicable as long as they have been demanded before the beginning of the trip.
Under 3 years old. A discount of 80% is applied having right to a seat on the coach and travel assistance insurance ( see coverage and exclusions). The parents or tutors will directly pay any service they may need ( cot, etc) to the purveyor of the service. Important: it is essential that you inform us if you travel with a child under 3 years old as in the van it is mandatory to use a specific certified fastening device in these vehicles in the case of traveling with children.
- Passengers traveling in triple room. Europamundo offers a 5% discount to all 3 participants, ( or a 15% discount to the 3rd person ). In some tours of the series Far east, Asia, Africa, or Oceania these discounts can be inferior or non-existent. Read the conditions of triple rooms in the hotel section.
GUARANTEED DEPARTURES
All our routes in Europe, Japan, Korea, and China have guaranteed departures, although in limited occasions it could happen that Europamundo cannot operate some departure date. If that were the case Europamundo would offer solutions such as departure date modification to a prior or later date or changing the tour for another, either ours or operated by a third party of similar characteristics and itinerary.
Guaranteed departures can be cancelled, without compensation or responsibility by Europamundo, if exceptional circumstances of force majeure exist, which means any circumstance out of our control or that of our purveyors, who's consequences could not have been avoided even if all reasonable measures have been taken. Examples include war and acts of terrorism ( and the menace of these), civil conflicts, important health risks, such as the outbreak of grave illnesses or pandemics in the trip's destination, or natural disasters, such as flooding, earthquake, or climatic conditions that make travelling to the destination or in the destination with safety impossible.
AIR TRANSPORT NOT BOOKED BY EUROPAMUNDO TO START A TOUR OR AT THE END OF ONE.
Europamundo's services are mainly land bound, anyhow, it may be that during your tour, there could be included in the package an air leg, train, ferry, or cruise. In any case that might occur air space closures due to exceptional circumstances ( heath situation, volcanoes, climatic reasons, strike ) to join one of Europamundo's tours or at the finalization of one, Europamundo will give all assistance possible and necessary both for the incorporation of travellers as for their departure. The traveller, in these cases, must pay directly to the airline or service providers the costs generated as a consequence of these circumstances.
INCLUSION OF AERIAL SECTIONS AND HIGH-SPEED TRAINS
The tours that include air transport or high speed trains are subject to a limited number of seats. If at the time of making a reservation there would not be availability, you could be offered available seating at another time, class, or different company. In such cases itineraries could be affected. Air transport and high speed trains included on our tours have a 20 kg/person (India/Kenya 15kg) baggage limit policy. The expenses occasioned by excess baggage will be assumed directly by the clients at the moment of checking in with the company. Tours subject to special cancellation conditions. Airplane/ train tickets non-refundable.
In the case of such a closure happening and affecting a flight, train or ferry included in the contracted package, Europamundo will offer all possible assistance to reincorporate the passenger on the route or reschedule on similar tours or giving necessary assistance if such were required to return back to their countries.
PRICE REVISION
In the countries that our catalogues are published with prices in dollars for our European tours, as our tours in Japan, Korea, and China, have been published considering the exchange rate existing at the time of making the catalogue (June 2020) and will not be modified if the existing medium rate to the euro in the month before making the reservation , is not less than 1.01 USD /€ or superior to 1.20 USD/€. In case of variation above or below these exchange rates, the prices of this catalogue can be modified ( more or less) in the same proportion.
In the case of exceptional economic circumstances ( important variations in the cost of fuels, monetary fluctuations, or exchange rate of currency in visited countries) the prices in this catalogue could suffer variations and modifications. If this should happen Europamundo would inform you by writing at least with 15 days in advance to the start of the tour.
PRICES 2023
In the event customers wish to take a trip during 2023 which starts after the specified dates in this catalogue, Europamundo will maintain the price indicated in this brochure (except on specific dates) if passengers reserve on firm basis with a deposit being received before the 15th of January 2023. This booking does not allow changes on the itinerary, departure date or names. Europamundo will not accept any responsibility for the variations resulting from the possible changes made in the itineraries between different seasons.
NON ACCEPTANCE OF PASSENGERS
It is necessary to have a moderate degree of health and physical capabilities to participate in our tours. Europamundo has no capacity to lend assistance for special needs either physical or mental. If they were needed, they must travel accompanied by a person who can guarantee the assistance and care necessary for the correct adaptation to the functioning of our tours and these costs would be taken care for by the passengers. In the case of acceptance of these terms, Europamundo cannot assume any responsibility in relation to any difficulties or impossibilities that such a passenger might encounter to do the planned activities on the itineraries package, nor can be made responsible to cater for any assistance needed for the adapting of tours or its continuation.
In the case of passengers over 80 years old, or passengers with special needs that travel accompanied, Europamundo cannot assume any responsibility.
We remind you that our vans do not have a disability ramp for wheelchairs. The NON INFORMATION of this difficulty, and in the case of necessity of assistance for the continuation of the tour, these shall be charged directly to the selling agency.
We will not accept, or Europamundo reserves the right to interrupt the tour of passengers, if their physical and/or psychological conditions make their participation in the tour a danger or liability to them or other passengers. In these cases, they must be accompanied by a person that can guarantee the correct care and assistance and correct adaptation to the necessities of the tour.
Europamundo as well must be informed at the moment of booking if there is a person with obesity that might cause difficulty in occupying a single seat without causing discomfort to other passengers on our coaches. In this case, Europamundo could charge a supplement to guarantee the correct service and comfort of the passenger. NON INFORMATION by writing at the moment of booking of this circumstance is enough cause for tour denial.
Europamundo as well reserves all right to expel any passenger that significantly disrupts the good development of the tour.
DOCUMENTATION 
All travellers must carry their documents in order, ( passports, visas, health certificate if in any country it is so required), being their total responsibility any inconvenience that might arise from not following this rule. Even with documents in order, your entry to the country can be denied. In case of denial due to following COVID-19 health protocol, it will be necessary to solicit at the airport a written justification so as Europamundo can classify it as cause of force majeure cancellation. It is passenger's responsibility to personally guard in a safe and secure manner documents and air tickets.
It is not considered a "Cause of Force Majeure Cancellation" the interruption of contracted services due to not having all documents in order or as a consequence the denial of entry at any border control for this reason. In the case of Russia, the necessary letter of invitation so as to emit the visa, in case of requiring so, will be processed with the passport data received by us at the moment of making the reservation. Europamundo will not consider a " Cause of Force Majeure Cancellation" if you travel with a different passport and as a consequence you are denied entry to the country. In those destinations where Europamundo offers the service to process the visa or pre visa for your trip, will not be liable for any responsibility if such is not obtained. Remember for entry to Iran, Lebanon, Dubai, or any of the Emirates, you may be denied entry if on your passport there is an Israel's stamp of entry or exit .
We want to warn you that frequently authorities can deny entry if they consider that passengers might be traveling with purposes other than tourism (immigration). In these cases, Europamundo cannot be involved in any administrative process or reimbursement of any services lost due to this case.
Europamundo has designed an impressive offer of diverse tours in Europe and the rest of the world. We have included those services we consider necessary so as you may enjoy to the maximum your vacations with us. Compare the quality of our services, study the prices, observe all the activities included with transfers, visits, places, and strolls that are added to our tours as the hotels offered. Europamundo has the best relation price/quality of the market.
The travellers that, already being inscribed, would have to modify dates due to cause of force majeure, ( including legislation rules that impede your trip to the chosen destination ) can do so without any cost if they inform 15 days prior to departure ( or later if changes in current regulations happen that were not known previously); on the new date of travel the same fee shall be applied as the one of the confirmed original reservation.
However, we suggest that passengers considered in the " risk group" to do the tour in the " A la Carte Trip" modality, in a minivan driven by one of our guides. In this case the booking will be made for a minimum of 4 passengers and a maximum of 7 travellers, catering a private service with more adaptability to specific needs of the travellers.
ITINERARIES
Europamundo offers you very complete itineraries that will permit you an in depth knowledge of the places you visit.
In www.europamundo-online.com and your personalized "My Trip" web site that will be created once the booking is confirmed, you will find a detailed itinerary with all included on your tour, definitive hotel list, scenery, content of visits, etc.
Given the continuous modifications of health and safety protocols in each country due to the exceptional socio-sanitary situation, as for preventive measures, some of the itineraries and planned services at the moment of designing the itineraries might be affected ( breakfasts, opening of places, visits, maximum authorized capacity, closure of some museums, porterage service, etc), Europamundo as guarantor of the travellers security, will always respect the current established regulations and will try to evaluate in such case the possibility of alternative visit. View on "My Trip" about safety protocols to avoid contagion between travellers.
Also, on your web "My Trip" the complete information about the additional programs of optional excursions available during your tour, with the description, duration, and price of these as well minimum group for its realization. For your comfort, you can book online the majority of them without any extra cost either before or during the tour. At the moment of making the reservation you will receive a confirmation document of the booking as well as a payment justification. In case of, lacking sufficient number of passengers to realize the activity or due to cause of force majeure that would obligate us to cancel the service, you would get a complete refund in the same manner of payment made.
In case of wanting to cancel any optional activity booked previously on-line, you may do that from your platform "My Trip" without generating any expense up to 48h before the optional excursion is due to begin. Europamundo cannot consider any optional excursion cancelled until you have done so personally online by the established deadline.
Meeting or departure point: Unless otherwise stated, the meeting point or initiation of services for your trip will be indicated on your voucher of service confirmation, it is especially important you verify this information.
The non-presentation at place, day and hour confirmed previously as for the start of tour or during the development of the tour, as also for optional excursions, can suppose the loss of acquired services without right to refund of these.
Europamundo reserves the right to alter the timetables of your itinerary ( as to adapt to the season in the year or as a decision the guide might consider necessary ) and in exceptional circumstances ( breakdowns, delays due to traffic density or climatic conditions, periods, or extremely complicated situations), the order of the visits or the places to visit. In the majority of occasions, when these changes are foreseeable , this information will appear on your voucher's observations.
Europamundo cannot assume any responsibility if, as a coincidence in dates, bank holidays, strikes, weekly closure days or other factors of force majeure, you could not visit any of the museums or monuments on the route of the cities travelled.
We recommend our passengers to carefully read your itineraries with attention and all the information described on the web www.europamundo.com and on your webpage "My Trip"
ASSISTANCE- ACCOMPANING GUIDES
All our routes include accompanying driver-guides specialists regarding the type of trip you are undertaking.
For the private tours of our Trip Styles it is envisaged to be the same guide that accompanies you during the whole trip as well as being your private driver.
The accompanying guides will always be present during the activities. In those moments when the included services in the program are non-existent, our guides can be fulfilling other activities.
The guides assistance commences at the moment of first included service of your program.
The accompanying guides of Europamundo will not be present the days with additional nights, or cruises/flights/trains/regular transport or packages done individually ( packages with stopover in Greek islands or others ). In these cases, there exists assistance by the own transport personnel or corresponding personnel that offer those services .
Take into account that on very few tours, mainly A la Carte Tours or very minor Eastern tours, in case of unavailability of assistance in Spanish or Portuguese, the tour will be given in English. View Important Notes on your tour.
HOTELS
You have all the hotels information at your disposal on the web www.europamundo.com. If this is mainly indicative of hotel category expected. The final hotel list confirmed for your trip you may consult on your web "My Trip" before the start of the tour, we recommend printing this definitive list of hotels 48h prior to commencing your tour.
The hotels expected on our Trip Styles Tours, due to the diversity of offered tours. Will be contracted following specific criteria that will be in range of type and content of tour selected. The hotels indicated as expected must be taken as possibilities depending on the availability of these, that in some cases, due to the size and numbers of hotels in the locality, or the coincidence of exceptional moments of fairs, festivities, or other events, may suffer some change being substituted for other hotels in the proximity of similar category and comfort .
Situation and Comfort: Europamundo has selected hotels that offer the necessary comfort and permits enjoying the city in which you are. If though there might exist differences in comfort and situation depending on the series offered, the hotels are found always ( except exceptional circumstances) in the city you go toxin some occasions centrally located, in others close to the centre and in others in peripheral areas but always communicated to the centre with public transport. Our routes strive to offer an excellent relation price/quality.
Except for some hotels offers for our Trip Styles Tours that will vary depending on the characteristics of the selected trip, the hotels are found always ( except in exceptional circumstances ) in the cities you go to, some are centrally located, others close to the centre and others in peripheral situation but connected to the centre via public transport.
Our hotels are not luxurious, remember the official categories as for bed and room sizes differ from one country to another.
Always your room will dispose of private bathroom and tv. In some of them you will have also a mini-bar, safe and hair dryer. Some hotels, mainly in northern Europe, do not have air conditioning or local legislation delimits when its use is allowed. In some of the tours there is a sensible difference in hotels depending on the cities where you are lodged.
In numerous hotels there is no existence of triple rooms and are in reality a double room (one or two beds) with an extra bed added, which in some case may be a sofa bed or a folding bed. On the cruises, triple rooms are composed of 2 twins and a bunk bed. We do not suggest traveling in triple room unless you are a family with children, as frequently they are found to be uncomfortable. In a large number of hotels in Europe the maximum number of occupants per room being 3 people the maximum, including minors, so we recommend if the family unit is composed of 4 people, with one or two under 3 years old book 2 double rooms.
The hotels offer a limited number of triple rooms, being possible that in some exceptional occasions it may be possible the use of 1 double and 1 single room.
Booking a triple implies the acceptance of these conditions. Programmes in United States and Canada offer different prices for triple and quadruple, signed trip by trip and usually being rooms of 2 queen size beds.
Europamundo cannot guarantee the availability of double rooms with 1 large bed in all hotels and in some it may occur that the only option is 2 single beds. Equally, in some rare case of hotel chains, the twin rooms ( 2 separate beds) may consist of 1 double bed and a sofa bed.
It is possible that, depending on countries, they may demand a credit card validation at your home arrival. These rules are out of Europamundo's hands, and in general to cover extra consumptions during your stay. In the remote situation that you receive an inappropriate charge, you must notify the hotel immediately to solve the misunderstanding directly, but Europamundo cannot be held responsible as we do not intervene in any transaction made between client and hotel, although we will aid in all possible ways to solve the situation appropriately.
In some ferries with overnight voyage, it can happen that lodging may be in cabins with bunks.
Start and end to use of room: Check in in the hotels is usually around 14:00 h, while the checkout is usually around 10:00 h.
Breakfasts: the breakfasts will always be included during our tours and extra nights, although due to the sociosanitary situation and depending on the protocol established for breakfast rooms, there may be restrictive situations or modifications in hotel breakfasts.
Taxes: The hotel taxes are always included in our bookings and extra nights.
In exceptional occasions ( dates of dense hotel occupations, festivities, fairs , beatifications, important sporting events ) Europamundo could modify the lodging point expected to cities in proximity of those visited. In these cases, the program of visits will be maintained to the maximum and alternative transport with city figured on the program will be proposed.
Responsibilities: Europamundo has selected hotels that guarantee compliancy of health and safety protocols required by competent authorities of each country, regardless, Europamundo is not responsible of the maintenance of contracted hotels. In case you consider that your room has had inadequate maintenance or does not guarantee health/hygiene conditions you must comment this with your guide so he can value with reception or hotel administrator its state and may give us situation feedback.
The passenger will answer to the hotel/cruise in case of causing any damage to furniture or installations, as with damages caused to other travellers and third parties, or fines and expenses that for his cause might make Europamundo pay the authorities.
For your security, use the safe in your room if you have one, or that of the reception, to keep your valuables/money. Be incredibly careful with your possessions in hotel common areas ( reception, breakfast rooms, etc) because neither the hotel nor Europamundo can be made responsible if robbed as they are public spaces.
TRANSPORT: VANS
In our Trip Styles our routes will be done on motorways, fast roads, or regional routes with established timetables for varying stages.
Europamundo selects for these tours the use of vans of standard characteristics that will be driven by our guides that guarantee your tranquillity and fulfil established regulations.
The seating in the vans is standard. In the case of traveling with minor under 3 years old it will be necessary to know beforehand so as to fit a compulsory attachment system ( baby car seat).
FOOD SUPPLEMENT
Depending on the tour selected of Trip Styles, you may have some lunch or dinner included. In ww.europamundo.com and your "My Trip" website you have at your disposal all detailed information about these menus, except for any punctual variation, menus served at each restaurant and city of acquired itinerary.
You should not select a tour with included lunch/dinner if you are vegetarian or are subject to some dietary requirements or simply do not like the set menu plan.
BAGGAGE
The space in the van's trunk is limited and this obliges to limit the authorized maximum of baggage per passenger to one suitcase of maximum 15 kg per person ( see folder of baggage limitations in included air flights and high speed trains ). Consider that hand luggage you can take inside the van must be of little volume as there is no space dedicated for this purpose.
In the case that the total amount of luggage cannot fit in the van, the guide can send forward by express parcel service all bags of passengers that exceed authorized quantity. The extra charges occasioned by this must be paid by passengers that incurred in such excess.
In case of loss of luggage under our custody, the insurance company of Europamundo will assume responsibility as indicated in the basic insurance policy included in our tours ( see coverage in the annex Travel Insurance).
The hand luggage is of exclusive responsibility of the passenger during the whole trip, take it with you and care for it at all times. Europamundo will not accept any responsibility for loss, theft, or robbery in case of hand luggage or untagged by our company, neither for theft in hotels, nor in our coaches.
TRAVEL INSURANCE - Travel with complete peace of mind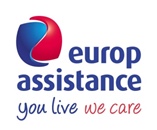 Europamundo has arranged an inclusive insurance with EUROP ASISTANCE with travel assistance for all passengers throughout the duration of their trip. In the policy COVID 19 is considered to be a severe disease, in case passengers were to test positive during the duration of the trip, including clauses for the cancellation and assistance. The policy begins being valid from the arrival at the chosen destination, from the beginning of the services with Europamundo and it finishes at the end of the circuit provided by our company. The policy does not cover any incidents during any flight transfers nor previous or posterior stays that were not provided by Europamundo.
Instructions of use: In case of requiring this special assistance, you must contact your tour guide to start the process. In case of this not being possible, you must contact directly with the insuring company for the company to proceed to organise the assistance required.
EUROP ASSISTANCE 24 hours:
Telephone: (+34) 91.514.9960
Please see the general conditions and covers of the travel assistance through this link.
SECTION / BENEFITS
INSURED RATES PER PERSON
1. MEDICAL ASSISTANCE
1.1
Medical expenses in a foreign country
6.000 €
1.2
Medical expenses in the country of residence
1.500 €
1.3
Dental emergencies
100 €
1.4
Emergency transfer to the hospital
Included
1.5
Hotel stay extension due to illness or accident
1050 € (75 €/day - up to 14 days)
1.6
Medical information services
Included
1.7
Medical transfer of the sick or injured
Included (if not through EA : Max. 6.000 €)
1.8
Return of the insured companions to the country of residence
Included
1.9
ccompaniment of minors and dependants
Included
1.10
Help resuming the trip
Included
1.11
Hotel stay extension for the companion of the sick or injured
700 € ( 70 €/day - up to 10 days)
1.12
Transfer of companion assisting the sick or injured
250 € (25 €/day - up to 10 days)
1.13
Transfer of the person accompanying the hospitalised insured party
Included
1.14
Accommodation for the person accompanying the hospitalised insured party
700 € ( 70 €/day - up to 10 days)
1.15
Transfer of the body after death
Included (if not through EA : Max. 6.000 €)
1.16
Escort of mortal remains
50 €/day - up to 10 days
2. TRAVEL-RELATED INCIDENTS AND FLIGHTS
2.1
Phone-interpreting services while abroad
Included
2.2
Loss of keys of the habitual place of residence
100 €
2.3
Forced extension of the trip
375 € (75 €/day - up to 5 days)
2.4
Return of the insured in case of a close family member's death
Included
2.5
Return of the insured in case of a close family member's hospitalisation
Included
2.6
Missed activities **
100€ (max 50 € / visit)
3. BAGGAGE AND DOCUMENTS
3.1
Search and recovery of baggage
Included
3.2
Loss, damage or theft of checked baggage
500 €
3.3
Damage or theft of unchecked baggage
300 €
3.4
Delayed baggage
100 €
3.5
Loss or theft of travel documents
100 €
4. TRIP ASSISTANCE
4.1
Information service
Included
4.2
Legal information service
Included
4.3
24/7 legal information service
Included
4.4
Advance for legal fees while abroad
3.000 €
4.5
Communication fees
100 €
5. CIVIL LIABILITY
5.1
Personal civil liability
60.000 €
6. ACCIDENT INSURANCE
6.1.
Accident insurance (death or permanent absolute disability)
On public transport
3.000 €
This included insurance provides a limited cover and it does not cover important aspects as electronic devises, lost, theft or minor damage (handles, scratches, wheels) of luggage, money, jewellery or valuable objects, even when left in the hotel room/cabin. In case the insured carries some luggage with a value above the covered in the included insurance, we recommend the insured declares the value of these objects before the start of the trip.
Europamundo will not be able to assume any responsibility of any cases in which the insuring company considers that the policy does not cover the expenses claimed by the traveller, regardless of the cause of the alleged case.
Europamundo recommends to all its clients to acquire an additional travel insurance with a larger cover than the included with our tours. Please inquire your travel agency for more information.
COMPLAINTS 
In the case you may consider there is a non-compliancy of any of the services contracted with Europamundo we request you to ask our guide for a written note that indicates the non-compliancy. In the case that this cannot be done for one reason or another, please inform us without delay to be able to urgently solve this matter. If this aspect has not been followed, in the case of a later complaint, the proving of the said happenings that brought the complaint runs by the consumer. Europamundo guarantees answering the totality of writings and complaints that are received within the 40 days after the ending tour date, directed to the travel agent that made the booking. Europamundo will not attend complaints received after the said date, due to the difficulty existing to investigate adequately after an extended time has passed.
DATA PROTECTION POLICY
The responsibility of your personal data treatment belongs to Europa Mundo Vaccines S.L.U CIF: B81742421 and are subject to applicable regulations of privacy of these. Our address of contact for these effects is Calle Garcia de Paredes 55 1º floor,28010- Madrid, Phone Number: +34917589200, or our e mail address: attcliente@europamundo.com
Delegate of data protection JTB, e mail: protecciondedatos@europamundo.com
The data facilitated will have the finality of, booking of places on transportation, hotel room booking and services in touristic companies as the organization and selling of tour packages, through detailed agents or directly final clients. The receivers will be those that give service contracted by our company, whom might have access to personal data in need to fulfil their function.
In relation to your rights, you can access, rectify, suppress, limit its treatment, oppose it, right to portability or retire consent.
You may consult the more detailed information about our privacy policy and data protection in https://www.europamundo.com/eng/terms_use_privacy.aspx