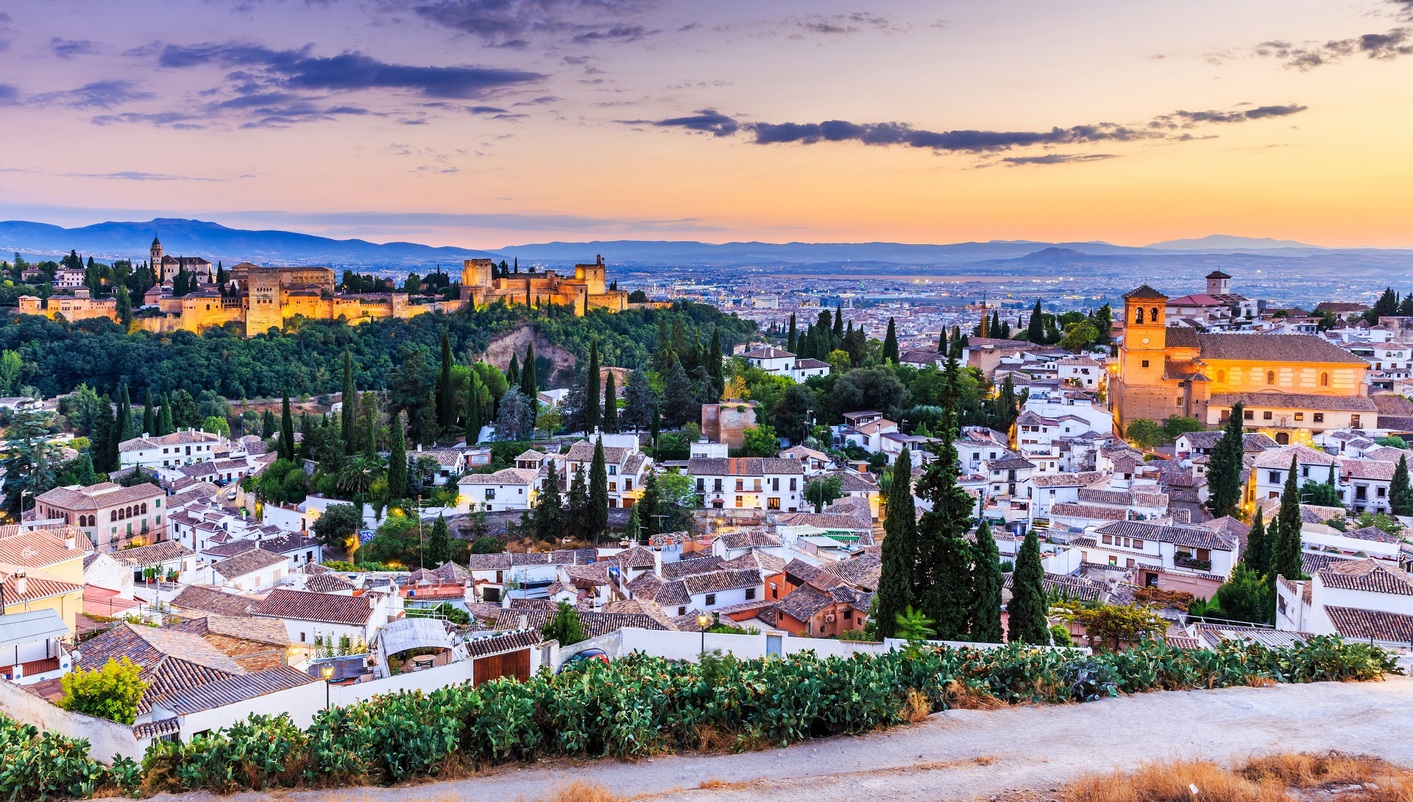 Serie Iberian Peninsula & Morocco
2022-23 Brch. - (id:23928)

Feedback

from our passengers

These are comments automatically selected from the satisfaction questionnaires filled out by our customers.
The organization of the tour is excellent. Everything was coordinated effectively. A point for improvement to consider, consider replacing some of the hotels used as some of the hotels are old and dilapidated.
SYLVIA L.K.L.L.

19/10/2022
lf Tour bus can have better air condition and better air ventilation like heat and cool air
To supplied more options and info on lunch dinner restaurants if not included in the tour
The guides in Morocco, Serville, Lisbon, and Madrid were very helpful, courteous, and professional. The drivers in Barcelona and Morocco were great, too. Some of the bus trips were too long. We did a lot of sleeping on the buses with very little worthwhile sites to see in between. I traveled with a friend, and we had booked single rooms, but our rooms were not always next to each other or on the same floor. Some 4-star hotels should be downgraded to 3-stars. As single supplement travelers, we paid more per person, but in some hotels e.g. Hotel Praga we had very small rooms. But, for the most part, the rooms were ok. I would have liked more free time for culinary pursuits. Very often, we arrived at our destination late into the night and had to contend with hotel cuisine.
I felt that Europamundo truly took care of our well being especially in the time that we were caught in the middle of the international lockdowns because of COVID-19. The hotels were good and breakfast has good variety. The places visited are wonderful and beautiful The guides are very friendly and professional.
The tour was well planned and coordinated. The hotels are clean and with good breakfast. The guides are very professional and very helpful. The best thing I can say is that in this trip, Europamundo took very good care of us especially it was a time of uncertainties because of the international lockdowns. I felt very safe and truly well taken care of until we got out flights back home Thank you
The hotels were good. The buses clean. The optional excursion good except for the Berber Fantasy... The whole trip would have been fantastic for sure except that it was prematurely terminated with the international lockdowns... Considering the situation, I thank Europamundo for taking good care of all 100 of us in the group. You truly protected us Our tour director Pedro Vega and his colleagues made sure we all made it back to Madrid where we could get flights back home. Your company made sure we had hotels, food, transportation and continued support until we all got home. Europamundo will always be on the top of our list
Our Spain, Morocco and Portugal trip was one of my best europe tour experience Europamundo made our itinetaries less stressful and enjoyable. Our tour guides were all professionals. A special mention to Pedro who was so organized in every detail of our travel. He sees to it that we get the right information and was very accomodating. For sure, we will plan our next europe escapade with Europamundo
Mountains and landscapes of Morocco as well as the Sahara desert trip like 4x4 trip and camel ride.
Some of the guides were rather poor and disinterested, especially Ahmed Riad. Some were everywhere and unclear giving conflicting information at all times, like Ana Teixiro. Generally, all were very good when it comes to selling options, which can be offputting when we purchase tour for the main purpose of travelling that country. Riad was the worst, fobbing off questions that were posed. Local guides were quite good and knowledgeable. Pedro turned out to be the best guide of the lot.
The trip is very good esp Morocco. Our guide Ana is excellent. It would be very helpful and safe for people who have mobility issues to know before hand if they are able to participate in climbing up steep stairs and roads, long walking on uneven roads and paths. The levels of physical activities should be documented in the itineraries
I am very happy with Ana the tour guide in Morocco. She is caring,, knowledgeable and very helpful to our needs and comfort. The local guide Rashid is the best of all local guides.Europamundo tours should clearly state in all itineraries the levels of difficulties and physical activities involved eg long walking, climbing narrow steep stairs, hills, slopes so people can decide if they are fit and able to participate. On the whole the tour was good esp Morocco. I thank you for that
I loved the walking tours through the different cities, seeing the city from the bus is not the same
1. After travelling over 24 hours we arrived in Barcelona at our first hotel around 8am. Unfortunately our room was not ready until 3pm and the hotel was not in the best location for shopping/eating etc, so not a good start to our holiday. 2. We lost 3-5 hours of our trip because we had to turn around after driving for 1.5 hours to pick up passengers from another bus that had broken down. This obviously prevented us from spending more time in the places that we visited to sight-see, eat and shop. 3. Our bus had both a Spanish and an English speaking tour guide. Problems hearing the guides were encountered due to passengers speaking while the English tour guide was giving us information and vice versa. We also felt that we missed information about an item of interest because we had passed that item before the English speaking guide had a chance to say what it was. I do not recommend having tours with joint languages. 4. I personally missed a lot of what the English speaking guides said their Spanish accents are very strong. I suggest having English tour guides who speak Spanish as opposed to Spanish tour guides who speak English. 5. There were too many buses arriving at toilet stops at the same time making waiting times for women ridiculous. Staggering bus arrivals could perhaps avoid this. 6. At times, after being on the bus most of the day, we arrived too late to relax, eat and enjoy ourselves. One night we arrived at 9.15pm and had not had dinner. 7. In Madrid we were taken to a Plaza and told that we had to find our own way back to the Hotel. I did not receive any information prior to getting on the bus that this would occur. If information was given either before or on the bus then it was not imparted or received well. 5. The highlights for me were the Todra Gorge, the Sahara, the Atlas Mountains, the Seville Cathedral, the Medina in Fez and the bullring in Madrid. 6. As a general overall comment, I enjoyed the trip, had some amazing experiences, thought the guides were great apart from my comments above and thought the drivers were great too. I felt at times that parts of the tour were a bit rushed in that we would have preferred some more relaxation time to perhaps have a swim in the hotel pool and also that we went to too many cathedrals. Thanks for giving me the opportunity to comment. Kind regards, Susan.
Dual language bus travellers was not appropriate. Long days far too many, think the trip should be 4 weeks to cover the countries to allow an extra day in a few places or reduce the number of countries to 2 for 3 week period. shopping time is Marrakech and Fez should be more free shopping not to the nominated stores so travellers could look at greater variety of goods. It is a world known fact travellers love shopping and look for bargains. Being dropped in Madrid centre on last day after morning excursion totally unsatisfactory and irresponsible by the travel agency. We were dropped off with little or incorrect support details. We had to go to the Information office and get our own maps and details for shopping areas, places of interest and details of transport back to the hotel. The travel agency should have given us maps and be in a position to have transport back to the hotel after a number of hours, we were their responsibility. We were not adequately informed that we were being dropped off, majority of us believed there was an option to go to the hotel or stay in the city with transport later to collect us. Totally unsatisfactory. Most hotels adequately handled volumes of people but on in particular one hotel, in Lisbon just could not cope with the volume at breakfast it was a shamble. Also the one in Rabat could not cope, did not have enough cups, cutlery and food dishes not refilled timely. The number of buses travelling on the same day and time was very unwelcoming, they need to spread the groups, too many people at the same spot and hotel at the same time.
Getting to know each other from all over the world
Wellcome to Europamundo Vacations, your in the international site of:
Bienvenido a Europamundo Vacaciones, está usted en el sitio internacional de:
USA(en)

change/cambiar