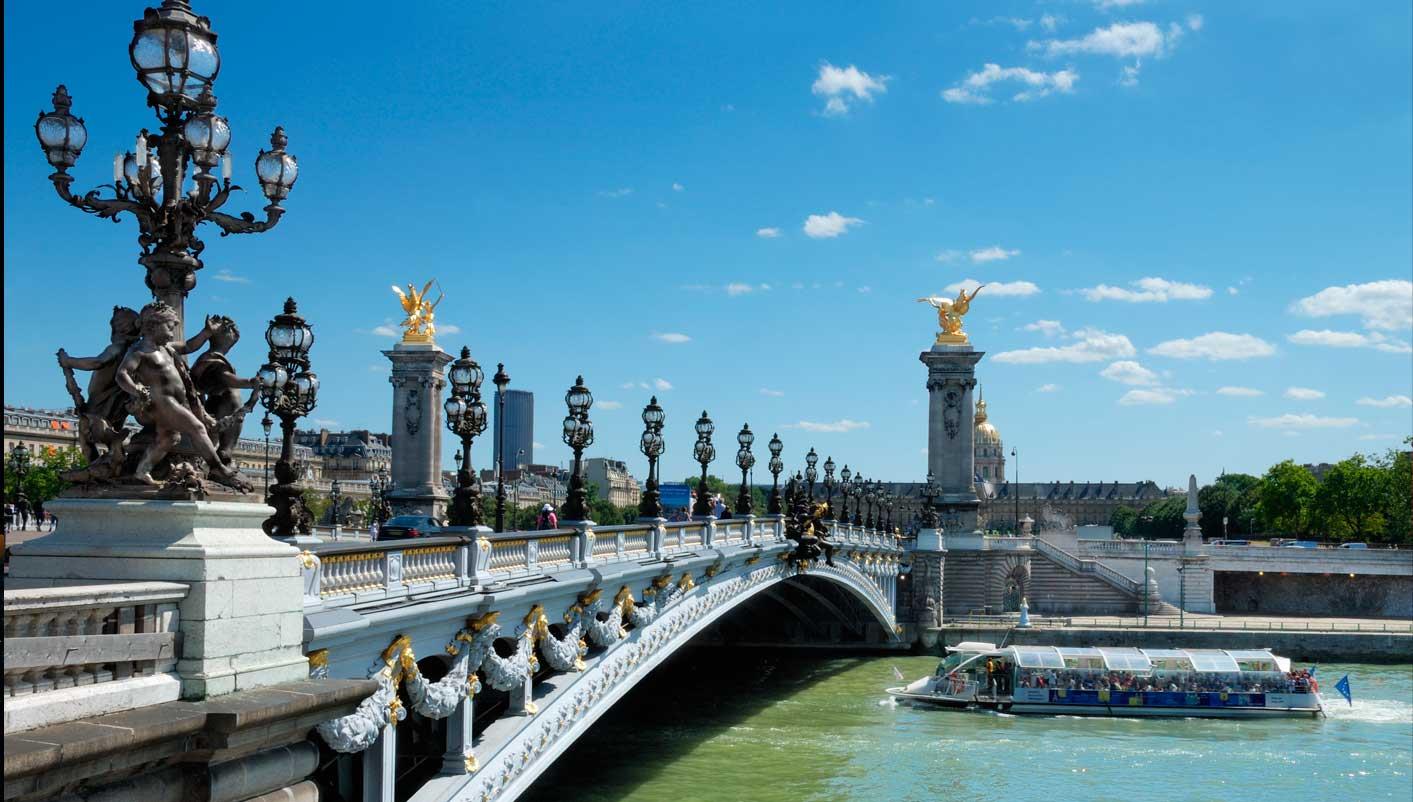 Feedback

from our passengers

These are comments automatically selected from the satisfaction questionnaires filled out by our customers.
Everything was fine. The only thing they pick up 2 hours late at the airport. Niko the tour guide excellent ????
We were unable to reach anyone at Europamundo regarding where to meet and what time. I'd asked several times through the travel agency, since I was not given the contact information for Europamundo. I was stranded without a hote the first night of the tour, because the hotel didn't have my information.
Our Tour guide Joana was awesome Our bus driver was also great Thank you so much for such a pleasant tour.
my experience with Europamundo was very pleasant, our guide and operator Ammy Estevez was really good, has a lot of experience, quite interesting and clear all information received while we did out tour to Paris, London, Amsterdam, Brussels and Brugges. Europamundo and Ammy are highly recommendable and hope to travel with you again
this is a really great experience of traveling within europamundo
Up side: Traveling by bus offers an opportunity to view city centers, countryside and free time to explore the city centers. Downside: Your tour day is very long, departing one hotel at 7:15-8:30 am and go to your next hotel at 6:00 p.m.- 9:00 p.m. Travelers, tour guides and bus drivers are exhausted due to long days as hotels are located very far away from city centers so the bus drivers cannot take you to the hotel to refresh. Travelers must have stamina for this tour.
1Arrival airport transfers is good as we may be new to the country or city to be visited. 2Online website contains detailed info. 3For cross border info in the itinerary, suggest to mention that it will be assisted by the tour guide Thank you very much for the great trip arranged.
The selection of places was good.Itinerary would have been included for all important Places by europamundo and hotels selection may be reviewed.Ecperiences by travelling with other countries tourists was very good.
The trip was excellent Our guide Lionel Lopez was outstanding, we felt very well taken care of. He also had great tips for every city. The only negative thing about the trip is that our travel agent Diana, she was great but forgot to mention that we needed a visa to go to London because our passports are from Venezuela, I would have thought that something like that would be flagged even before we booked the trip, but when when we realized it was too late and we had no response from anyone and had to book extra hotel days and a flight. It not entirely her fault but I It did make us unhappy to know that we were on our on for those days. Hopefully this is something that can be taken care in the future
I had an amazing time in the tour and I truly enjoyed the local guides in the city telling us more info about each city.
The arrangements made by Europamundo were very well done. However, we felt that the itinerary was too cramped up and very fast paced. Would have loved it had the trip been for a longer duration or the number of places covered were less.
Places visited. The tour guide of Europamundo.
Places that were visited. Even when there is so much to see, you could enjoy the places and the important areas.
The entirety of the tour was great Our tour guide, Encarni, was amazing
This is my second time traveling with Europamundo, it is always a unique experience. This time, my trip was extra wonderful thanks to our guide Encarnacion. She was lovely, friendly, and enthusiastic throughout the trip. Just like us she was tired and cold (because the temperature was cold) but she always smiled and helped us with any questions or concerns. I did have two issues in the trip, the first one was when arriving at the airport there was no one waiting on us. I waited about 30 minutes for the Europamundo transfer driver to come. I ended up calling the 24hrs number and while I was in the middle of the phone call the driver arrived. The other issue was with the transfer at the end of the tour from the hotel in Paris to the airport. I scheduled the transfer with Europamundo for 6:30 am and at 6:25am a taxi arrived at the lobby asking for the two people going to the airport. At that time the lobby was empty, only my partner and I were there so I asked him if he knew the reservation name, but the driver answered that he didnt but the reservation was for two people going to the Charles De Guilles airport so it was obvious that it was my friends and I transfer. In the middle of the trip to the airport the driver asked us if we knew the price for this transportation and I said yes, but I already paid for it since it was booked ahead of time. He answered that he wasnt paid for this trip and that we needed to pay him. So we ended up paying again for the transportation.
Wellcome to Europamundo Vacations, your in the international site of:
Bienvenido a Europamundo Vacaciones, está usted en el sitio internacional de:
USA(en)

change/cambiar