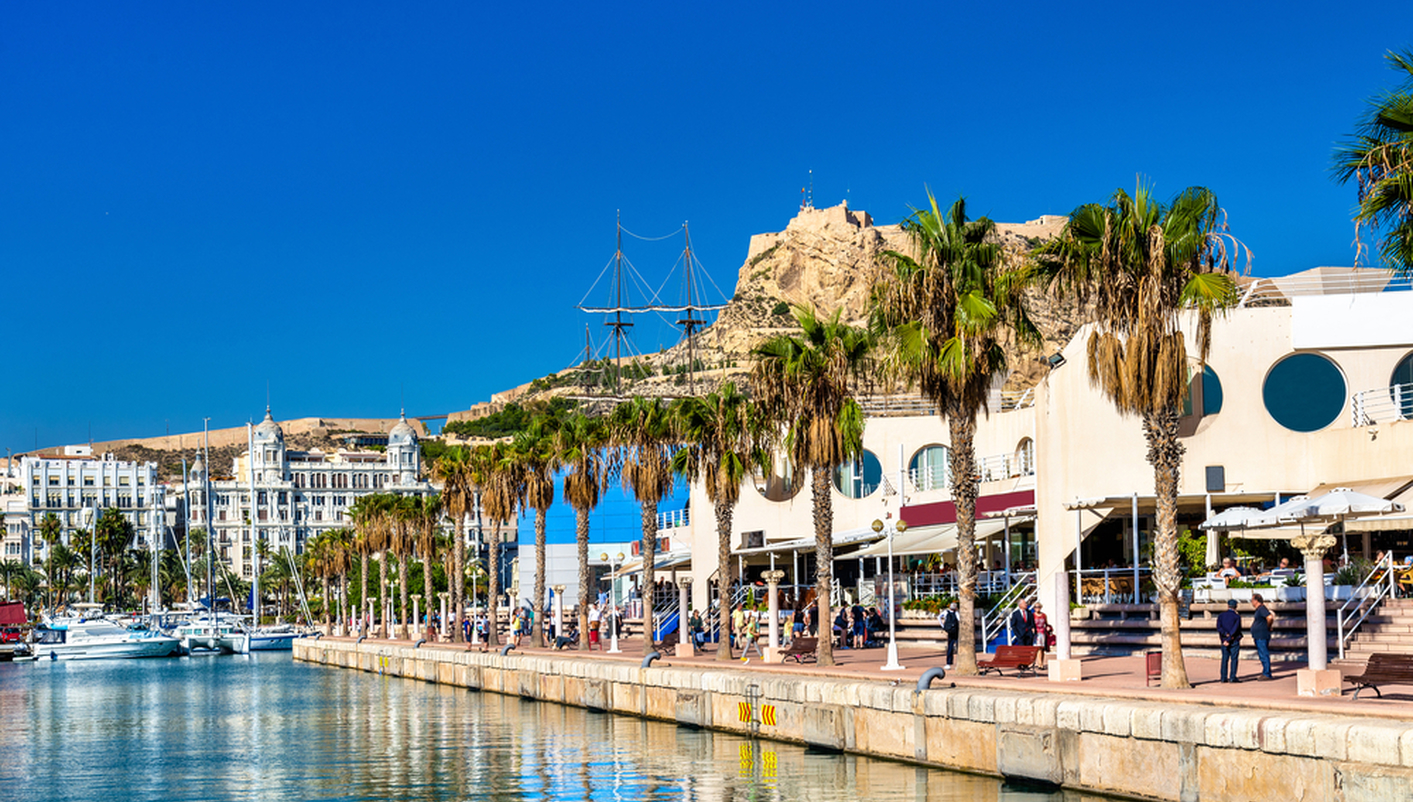 Feedback

from our passengers

These are comments automatically selected from the satisfaction questionnaires filled out by our customers.
The tour was overall very experential and fulfilling. Tour manager Mariano was excellent at his role.
Our trip was wonderful. Your manager Mr Mariano is managed each and everything in systematic way. Starting from day starting to day end , he did everything wonderful.
Overall very happy with the trip. The tour guides, the local guides in every city all were very warm and friendly. They guided us at every step including where to eat and shop. Hotels were nice, centrally located. Breakfast was good. The bus drivers too were nice and friendly.
It was great for the most part, just alot of travel on a bus too many people in the groups. Alot of early mornings and late nights, our guide was great but she had to baby sit older people who were late every time.
This tour has a great itinerary - one can see almost all key attractions in Spain in just 11 days.
Except first two hotel night in Hotel Praga in Madrid that room air condition not cool at all. They said they can not do anything. We could not sleep so we are moved to another hotel and extend night with transfer too. I have already inform to Julinan Serenato tour guide. She will inform to office and cancelled and credit back to my account but I still did not see any credit yet. Pls check and lets me know when you will credit 240.- extend night and also first two night I moved from Hotel Praga in Madrid. Any quiestionn pls let me know. Thank you
Learning the history and culture of the cities through the guides including local guides
It was very well planned so that we could explore as many cities of Spain as possible. All guides Including local guides were knowledgeable and kind.
I´d like the free time at city center for us can shop and visit the places that each individual is interested to go. If City Center-Hotel transfer was also included like in Barcelona and other cities around 4 pm would be better. Many passengers on my group felt so confused on how to get to the Bus stop for Bus 23, and kept asking Ana for the directions. To have have a map marked with the directions/and important location will give passengers a much better impression and make the overall experience much better. In Barcelona, we first visited Poble Espanyol instead of the guided tour as per itinerary. At that time non of the shop was opened except one breakfast cafe. It stated that on their site the shop are opened from 10AM. It may be better arrange to have outdoor visit so we can be at the park by 10AM. On the last day from Sevilla to Madrid, we have quite a relax morning after visiting the Cathedral-Mosque, we have been told that we are on time and no rush. So tour guide allowed some passengers to buy their sandwiches and went to washroom as they forgot to do during the free time. In between the stop, we have stopped at the highway to help out the other Europamundo bus for about 15 mins and then one washroom stop before Consuegra. In the evening, we arrived the Rucio mill. After all visit and picturing, we did not have washroom to use as the washroom closed at 6 PM. Tour guide told us we have no more time allowed to have extra washroom stop as we needed to rush back to Madrid. It would be better if the tour guide can inform us earlier so we can arrange our time at this last stop. The audio guide app has to be downloaded before the trip or at the hotel as the WiFi on coach is too slow to download the guide.
Saw a lot of Spain in a very short time and saw towns that I people have never thought to visit
The professionalism has been excellent. The way the tour was organised by Europamondo and the amount of coverage done is awesome.
The professionalism has been excellent. The way the tour was organised by Europamondo and the amount of coverage done is awesome.
The professionalism has been excellent. The way the tour was organised by Europamondo and the amount of coverage done is awesome.
Wellcome to Europamundo Vacations, your in the international site of:
Bienvenido a Europamundo Vacaciones, está usted en el sitio internacional de:
USA(en)

change/cambiar