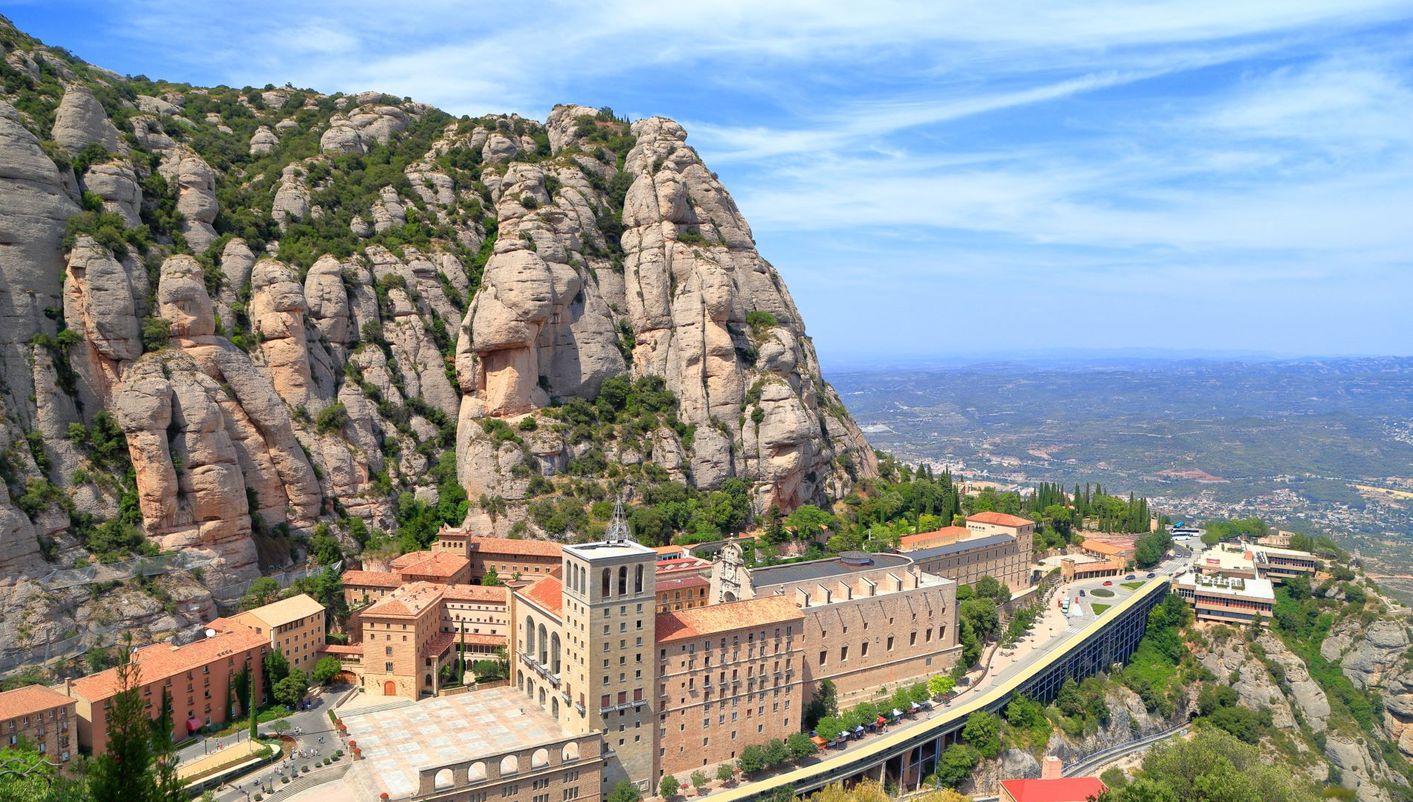 Feedback

from our passengers

These are comments automatically selected from the satisfaction questionnaires filled out by our customers.
The experience with Europamundo was really amazing. And hence we are doing it again with them.
A great snapshot of Spain. The buses used were excellent
I found Jorge Fernandez to be an excellent guide, helpful and articulate. It was a wonderful trip, and a great value
Our tour leader Ana Teixido was excellent. She was knowledgable, kind and generous with her time and recommendations. She made our trip so enjoyable, she is a standout Ana is an asset to your business. Congratulations to Europamundo for their tour leader, itinerary and execution of this memorable trip for us.
It was very good. Transfers were extremely comfortable. Also the guide Ana Teixido was very helpful.
Places covered were very good, however in some places where multiple groups of Europamundo were present all buses were moving together at the same places creating a crowd, a suggestion can be each bus visits different places at different times and meet at a single place for common programmes like boat rides.
Well planned tour.Locations were good. Tour guide Mariano was good.
the best was the itenerary how ever due to the size and complexity of the group we missed visiting some desired sights due to veried interests.
Very good experience overall. No one was late as far as I can remember. We always left on time. No bad/unpleasant smell. Bus was clean. Felt safe and comfortable. Enough free time. Felt sorry that we were in Barcelona at the time of the general strike that our planned itinerary was disrupted. We missed some places we were looking forward to seeing. We appreciated that Europamundo did its best to take us around despite the many closed roads. Suggest adding more interesting optional tours 3 flamenco shows is a lot - people ended up not taking the 3rd one in Seville. Suggest providing briefing/orientation on the first day re: bus rules like seat rotation, duration of lunch stops, etc.. There were a couple of minor incidents by other passengers due to these 2 topics. We hope to get a discounted on future bookings.
Todo estuvo bien, ni más ni menos de lo que yo esperaba,
It was a good tour, covered the right areas. The tours and places visited between citys on travel days were good and the right things to visit. A couple of things to improve that would make this an excellent tour: The city tour in Barcelona was disappointing - didnt cover the right things like guel park and should include a general ticket to famila too. The tour itenary states have time to visit famila - all we did was go to toilet and back on bus - no time to visit or even a few minutes to see oustide and at Madrid the tour guide did not know about the tours for barcelona she was not going on further to barcelona. when get barcelona found out tickets need to be purchased online at least two days before. So it was too late, if was on trip notes or told a Madrid guide there bunch of passagers who culd of gone, but missed out because of this. This should be in the trip notes so that passangers know in advance they need to buy tickets online at least two days before, especially barcelona as you cant line up on the day. I been to Barcelona 10 years ago and you didnt need to get tickets in advance - this should be written clearly on trip notes so clients know and dont miss out. There also should be pre-warning day before in madrid that after city tour you get dumped in city and have to find your own way back to hotel. At 1pm we just got dumped off bus and then told we have to find our own way back, everyone was confused and spend time as getting off bus trying to find how to get back. this should not be sprung on us - we should of had warning and maybe little map with few details of train and bus numbers on it. The accommodation - in Barcelona - one first night had not water out of shower and others showers that did have water it came out like mud orange and red dirt, could not have a shower in hotel that night, people were seen complaining at reception, reception didnt seem to care. Some of the places along the trip was not explianed exactly what we were seeing and the importance. Eg the of the stops comments was seeing a church - in actual fact it was known for having jesus cross nothing was mention about that and th significance of church, I didnt realise this until later after seeing. That is really disappointing - I could hear parts of the spanish tour being told about it, we should of gotten a full commentray too.
The comfortable hotels which serve varieties of food for breakfast
The itinerary arranged is not stressful. Have opportunity to meet passengers from other parts of the world.
Get to meet muitinational companions.
Overall l am very satisfied and will strongly recommend it to my friend.. l like the flexibility in tour .??????
All the hotel providers very nice
Wellcome to Europamundo Vacations, your in the international site of:
Bienvenido a Europamundo Vacaciones, está usted en el sitio internacional de:
USA(en)

change/cambiar