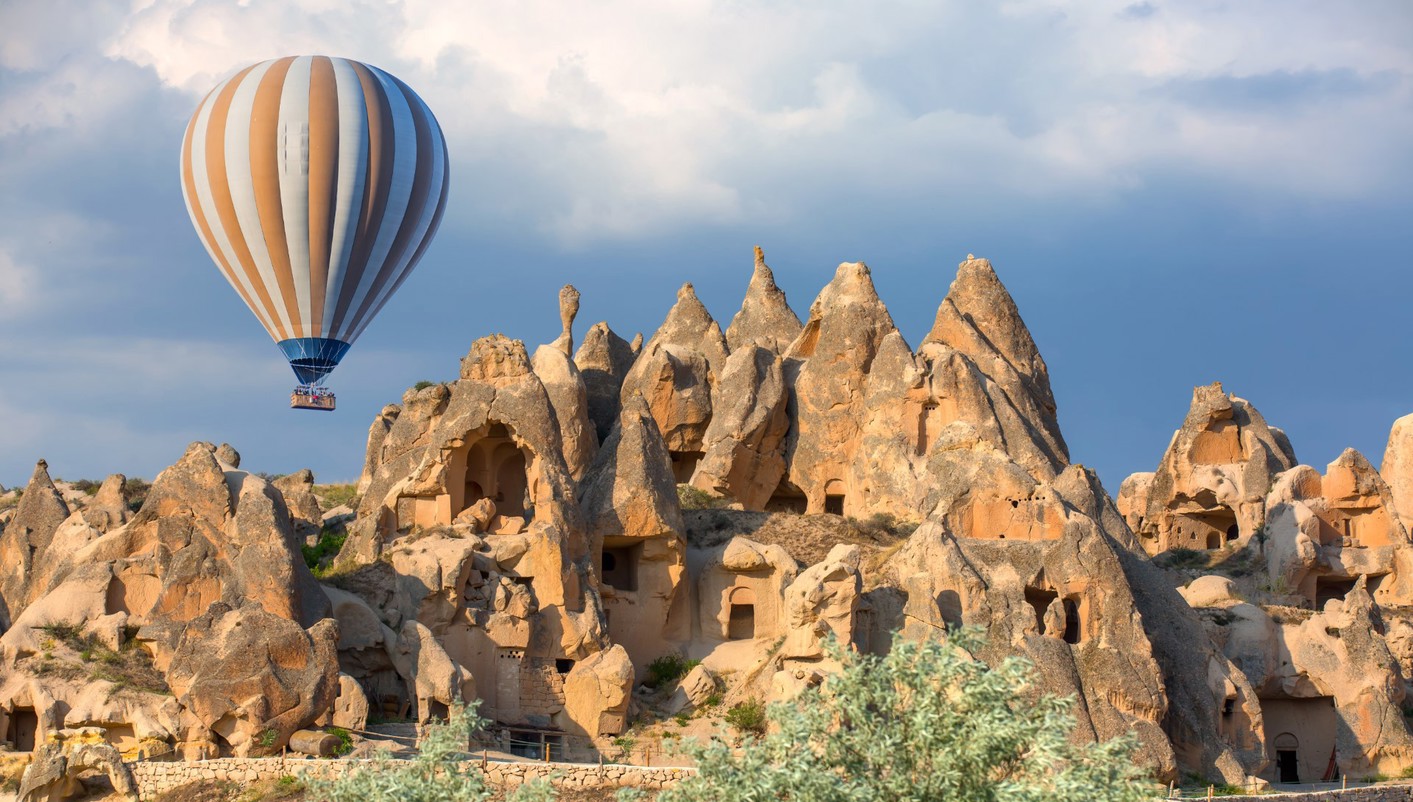 Feedback

from our passengers

These are comments automatically selected from the satisfaction questionnaires filled out by our customers.
Exhaustive sightseeing done comfortably making good use of the time available
We have booked through make my trip and they had not given us clear idea about EM. Actually ourq MMT experince was not upto the mark but after we joined the europamundo our trip was quite smooth and upto the mark and we have enjoyed it thouroughly that we decided to choose sll our next trip throuh EM wherever E only issue is availability of veg. Food, though in Turkey it was managed not upto the mark still manageable. But in other countries its a big issue which need to addressed, otherwise a memorsble experience from EM.
Overall europamundo experience was very good even though travel agent has not properly informed us about such arrangement. Once we joined with europamundo, it was quite smooth and well planned and we enjoyed our trip to fullest. We will certainly choose EM for our all next travel wherever possible.
Overall europamundo experience was excellent even though travel agent has not guided us properly in advance. Once we joined with europamundo, it was up to the mark. Thank you for great memories.
The tour was well planned. Some of the hotels were not good and 2 days in the trip were nothing but just sitting in the bus. However, the tour guide was knowledgeable and the tour was very well organized. Everything was as per the schedule.
Overall the Trip was a grand success. The Tour Guide Serdar was an Amazing guy to whom we owe the success of our Trip. The long Trip at a stretch was Tiring at Times, But we Enjoyed the Challenge. We missed the Historical Helen of Troy and Pamukkale Cotton castles in this Trip ,but we hope to Do it in Future. Many thanks to Europamundo for doing a wonderful job and We already our Ground work for our next Trip with Europamundo once again soon.
The bus broke down on first day. The rates of Hot Baloon was 30 higher than other operators. Change of specified Hotels @ last few days is not appreciated
The tour was well organized and our guide was knowledgeable. The hotels were great and most of the daily food was included. Beware that there are additives to the actual price for optional packages that no one tells you about till yoy arrive in Istanbul, so make sure to walk with extra money or you will be stuck finding your way around by yourself.
Overall experience was amazing. The information provided from guide was mind-blowing. The hotel accomodation and the facility was good except the marina hotel accomodation in kusadasi It was our first trip with europamundo , we are very impressed on services provided during our entire trip. We would rate 100/100
Serhat, our tour guide was very informative and very helpful It was a pleasure to have him as a tour guide .
It was a lovely trip Turkey Panorama ,though it was little hectic for us with 8yrs kid, still we have enjoyed the scenic beauty and the travel companions from all over world during our trip. Mostly we liked our Tour guide Mr. MURAD who made our trip more attractive with his explanation, jokes behaviour. Would love to travel with Europamundo again.
Overall a great trip. Our guides were wonderful and very helpful. Not all of the hotels were up to standard. The Marina Hotel In Kusadasi was the worst. Very shabby, dirty, and the water was turned off at night The front desk offered no explanation, just that it would be back on at 5:00. The Pasabey Hotel in Marmaris also not very good, and they turned their wifi off at night, until 8 a.m. This is unacceptable. We had trouble with the wifi in all the hotels except in Istanbul. Very difficult for a traveller with no cell phone data. The food set meal in the Hilton, Safranbolu was terrible. Staff were extremely unhelpful, and would not supply small extras such as butter. Very surprising for a Hilton. The itinerary was great - lots of interesting, beautiful and historic sites. Nice to have the ferry and boat rides included during the tour. Could have done without the carpet and leather shops.
Wellcome to Europamundo Vacations, your in the international site of:
Bienvenido a Europamundo Vacaciones, está usted en el sitio internacional de:
USA(en)

change/cambiar